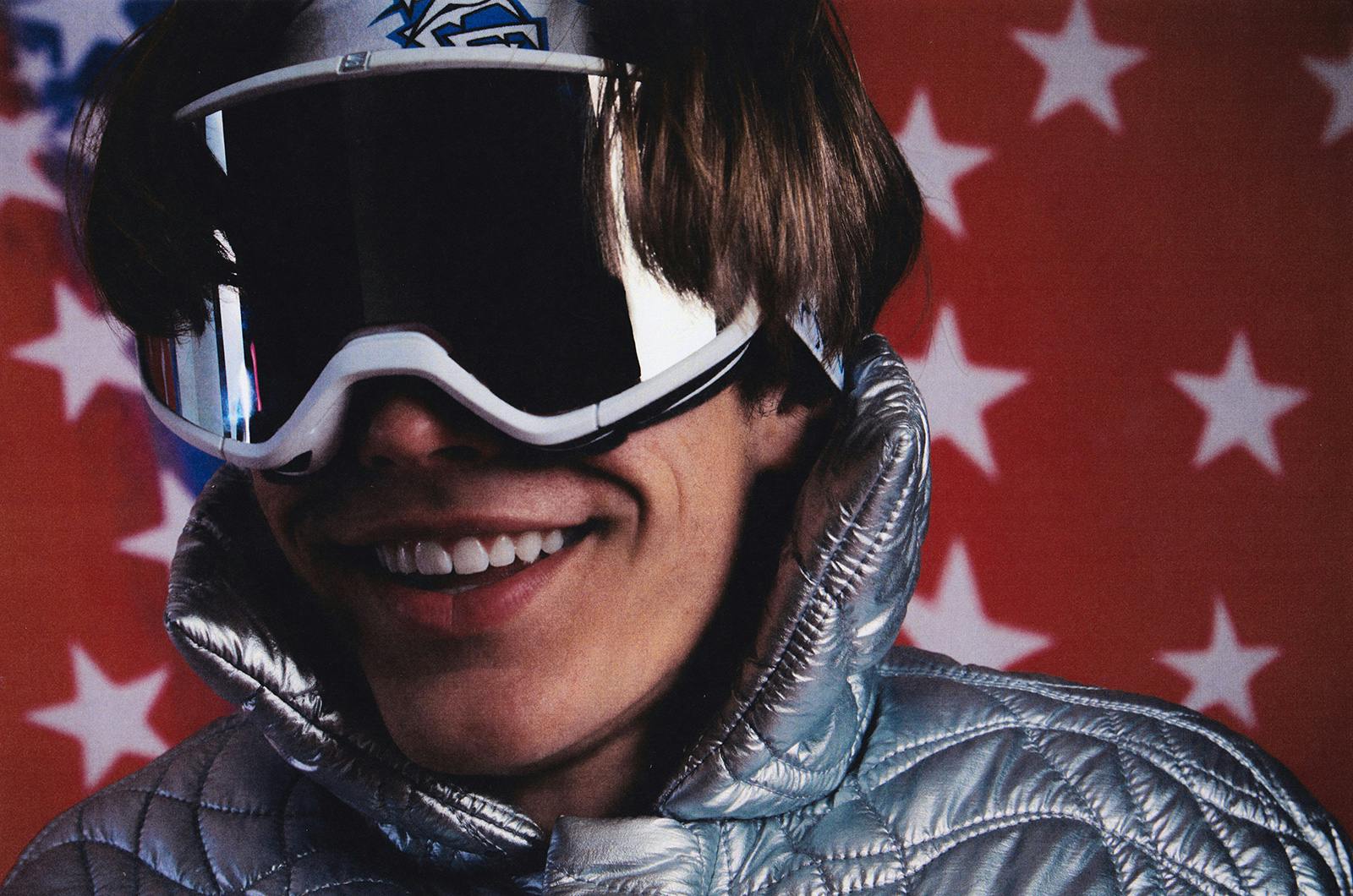 Curated by Highsnobiety and presented during the time period formerly known as Paris Men's Fashion Week, "Not In Paris 2" is our second in a series of bi-annual digital exhibitions celebrating creativity in the age of remote interactions. Head here for the full series and cop our new merch via our online store.
Mary Woronov is many things: a Death Race-driver, a cannibal housewife, even a writer. On one source of her multitudes, Woronov — who charmed Warhol — thought this: "Costumes are so much better than clothes. They're like drugs, they change your personality."
Woronov, like all actors, took on many personalities throughout her career. To the audience, they certainly looked like clothes: shirts, pants, mundane things. Yet they shaped perceptions, and by consequence, stories. So where do the clothes end and the costumes begin? Can all formers be latters? Or do garments take their lot, forever shaped by the intent of creation?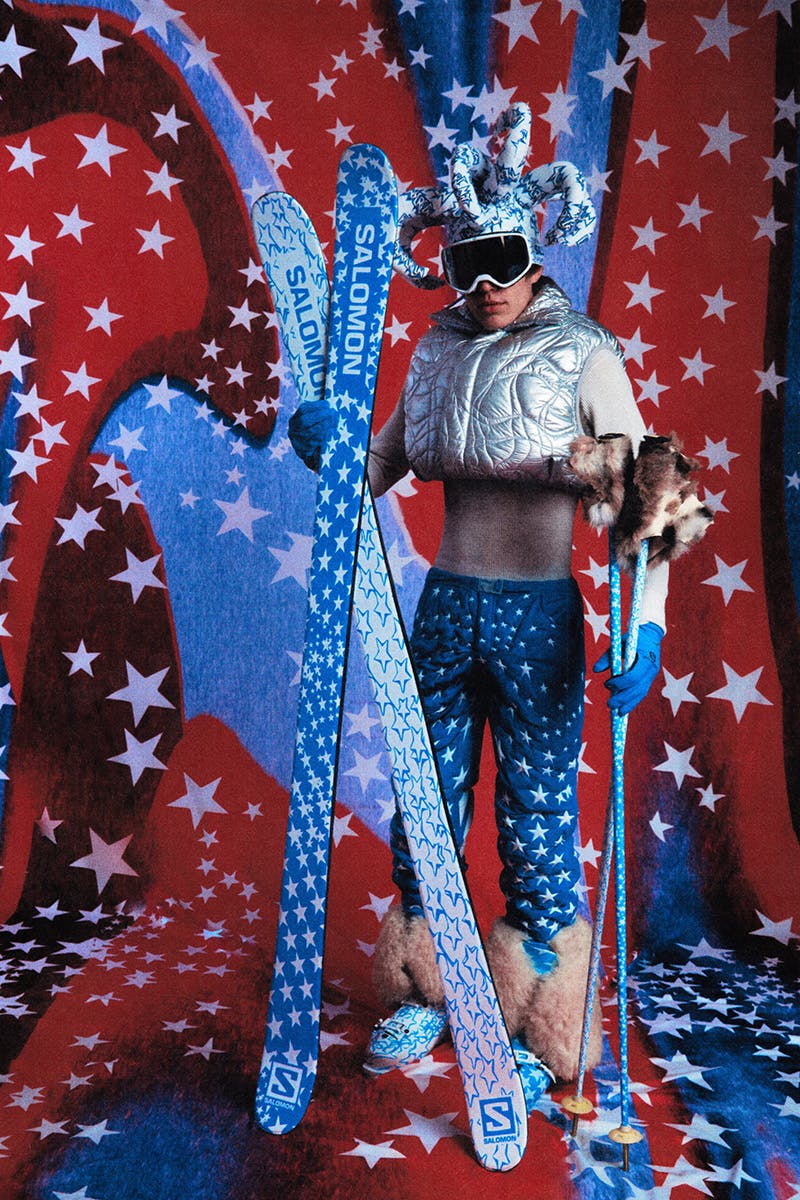 Eli Russell Linnetz is also many things: a director, a producer, even a former member of the USC Opera's costume department. Three years after directing the "Famous" music video for Kanye (that's just the tip of it), Linnetz embarked on a different sort of pursuit — he launched a fashion line.
"Everything I do, I see it as the final image," Linnetz tells Highsnobiety. "The clothing happens along the way to creating that story."
"THE FINAL FRONTIER" is ERL's third collection, and the first of the eponymous label's to be reviewed for Highsnobiety. This season tells a story of liminal identity through clothes — costumes, perhaps — associated with iconic American style movements.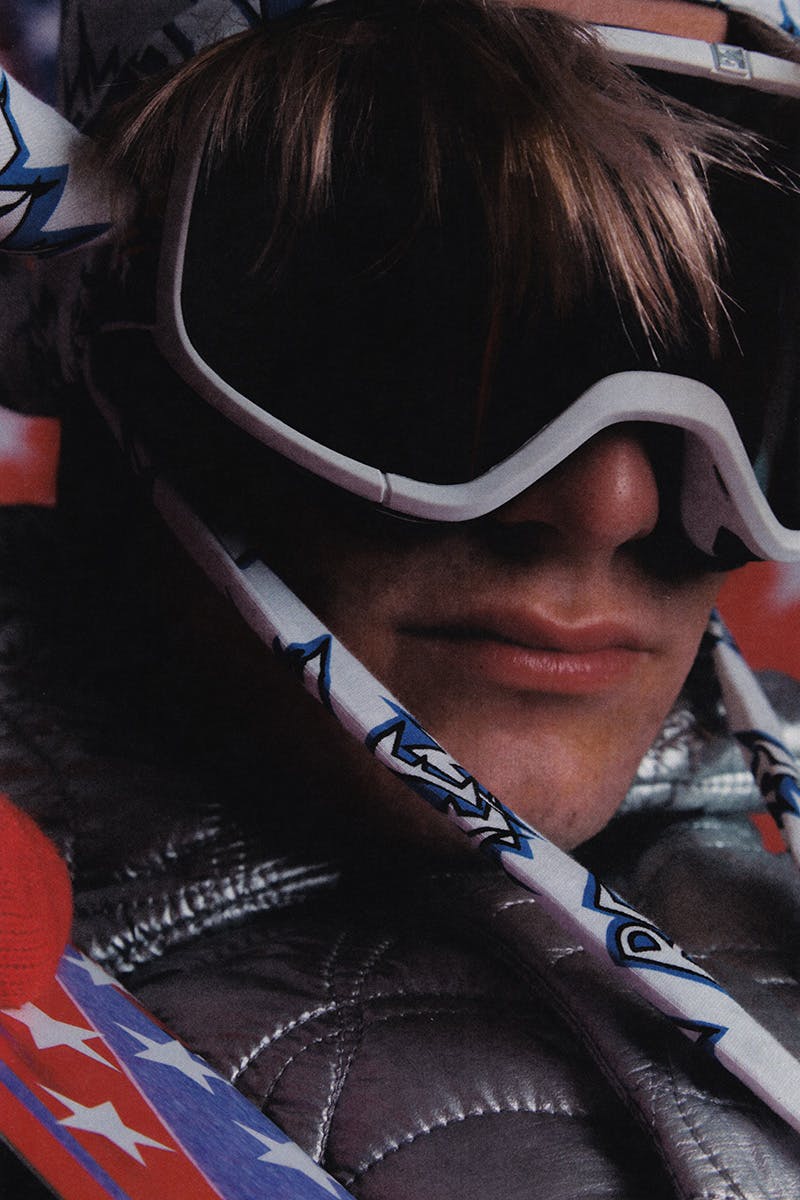 Linnetz: "As I started conjuring up these worlds I wanted to explore, I realized it was kind of funny, because all these things — the Wild West, the 'new frontier' in California, some sci-fi space stuff — were moments in history of 'final frontiers.' We also go into a 'prom' storyline. That could, in a guy's life, equally hold as much weight as going to space."
"I thought it was kind of funny how everyone's always like, 'this is the final moment,' and then of course, once you get there, there's a new one. It's funny that something that has such a definitive name is actually so fleeting."
Through the prism of the LA-born-and-raised designer, these vignettes of rediscovery are realized as relaxed Americana. Venice-based ERL is known for its playful colors and casual tailoring. The brand (backed by Dover Street Market) soft launched with a surf-inspired Nike collab. At present, sweatsuits appear to be its bestsellers.
Make no mistake, "FRONTIER" includes many upscale staples (a stereotypical jock's self-discovery is translated into a gray waffle crew, for example). But it's startling just how novel the familiar can be.
Nomadic Californians explore their frontier with tastefully-shaggy graphic sweaters. A bold over-ribbed zip cardigan brings the extraterrestrial to Earth. Then, there's the story of the season: a surprise collab with French ski specialist Salomon.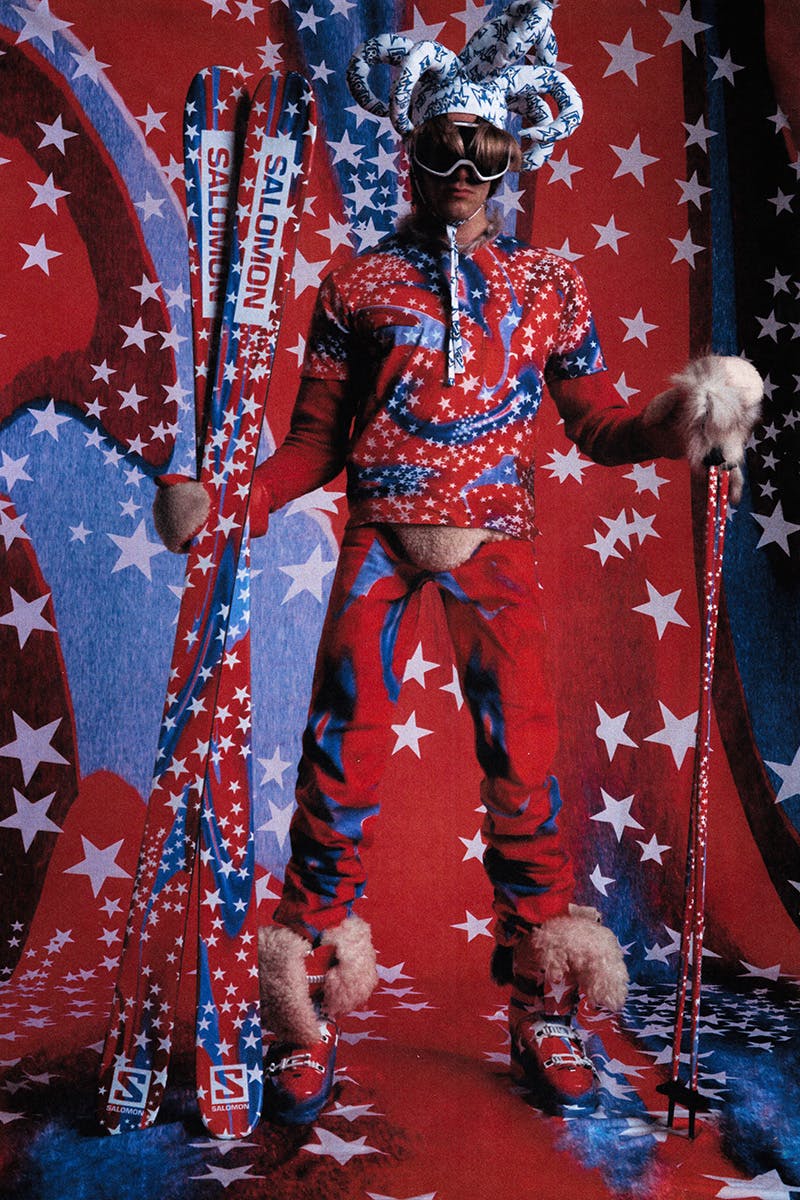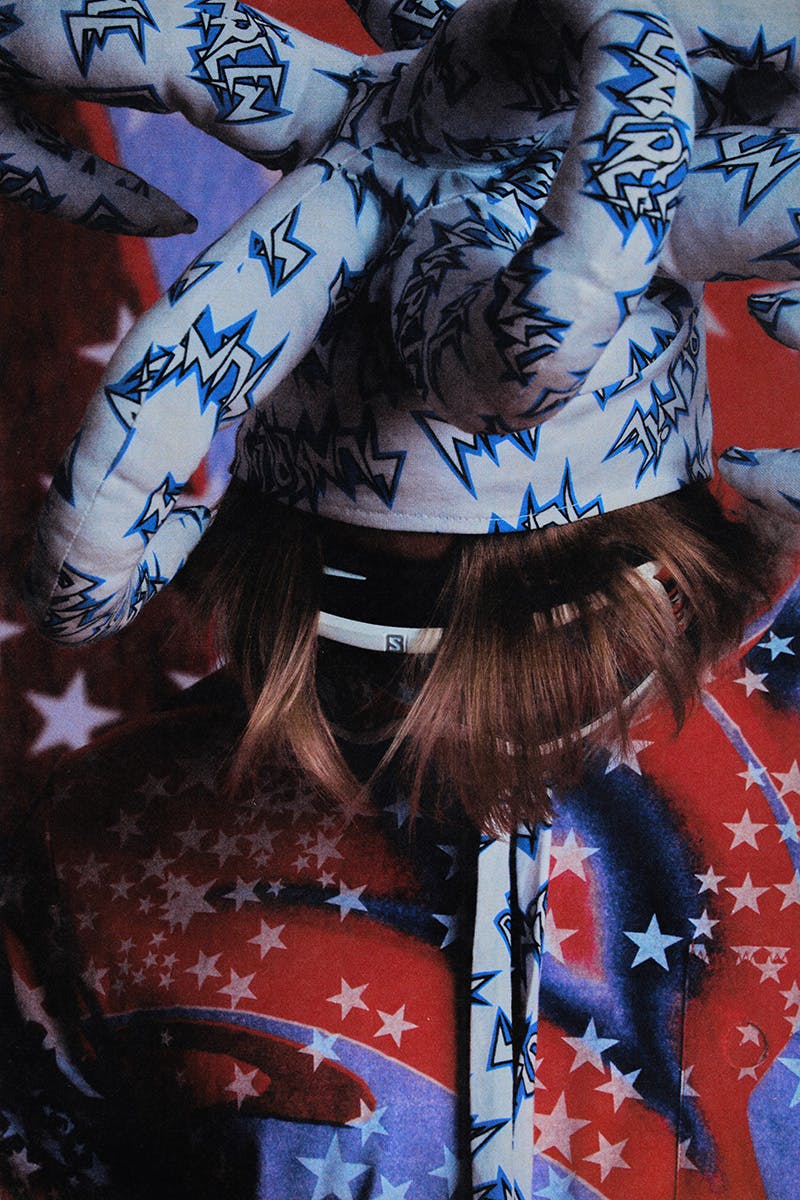 "I reached out to Salomon because I wanted to expand the universe of Americana," says Linnetz. "We went back in their archives and used all their '90s logos to create something technical, and active, but also super fun."
Linnetz (a lifelong skier) and Salomon worked together on skis, gloves, poles, boots, and goggles. Rounding out ERL's very own chalet scene are some seriously wild graphic puffers (this reviewer's highlight of the collection). Everything needed for a weekend in Tahoe — or a Willy Bogner set.
Like any good movie, "FRONTIER" comes alive with further viewing. There is inspiration here — a dreamlike, micro-macro balancing of the granular (that embroidered graphic pocket) with the géant (THAT sheer-backed formal vest). For a casualwear collection pulled from conjured worlds instead of reference garments, it is exacting.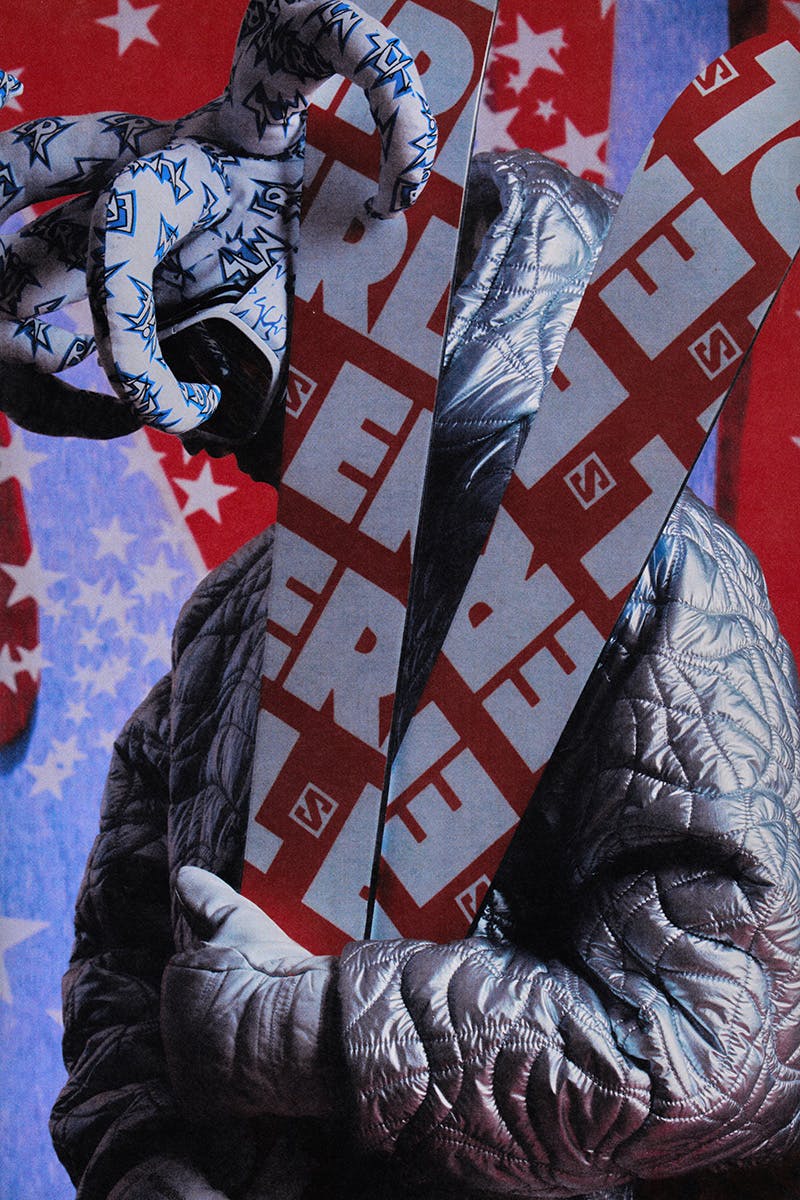 Starry show-stoppers aside, ERL seems to be at its best when it's tweaking: pushing the familiar towards the exceptional with cinematic touches like silver-dollar buttons or a dash of distressing, small qualities that hint at — not shout — something more about the wearer.
Or, to put it more simply: when it makes clothes wear like costumes.
Linnetz: "I feel like a lot of people are just making clothes. That's fine, and that serves a certain purpose. But I am more about storytelling. Honestly, the only part of it I really like is shooting the pictures at the end."
For ERL, there is no frontier between what's worn on the apron and in the audience. The right garments, and all the world's a stage.