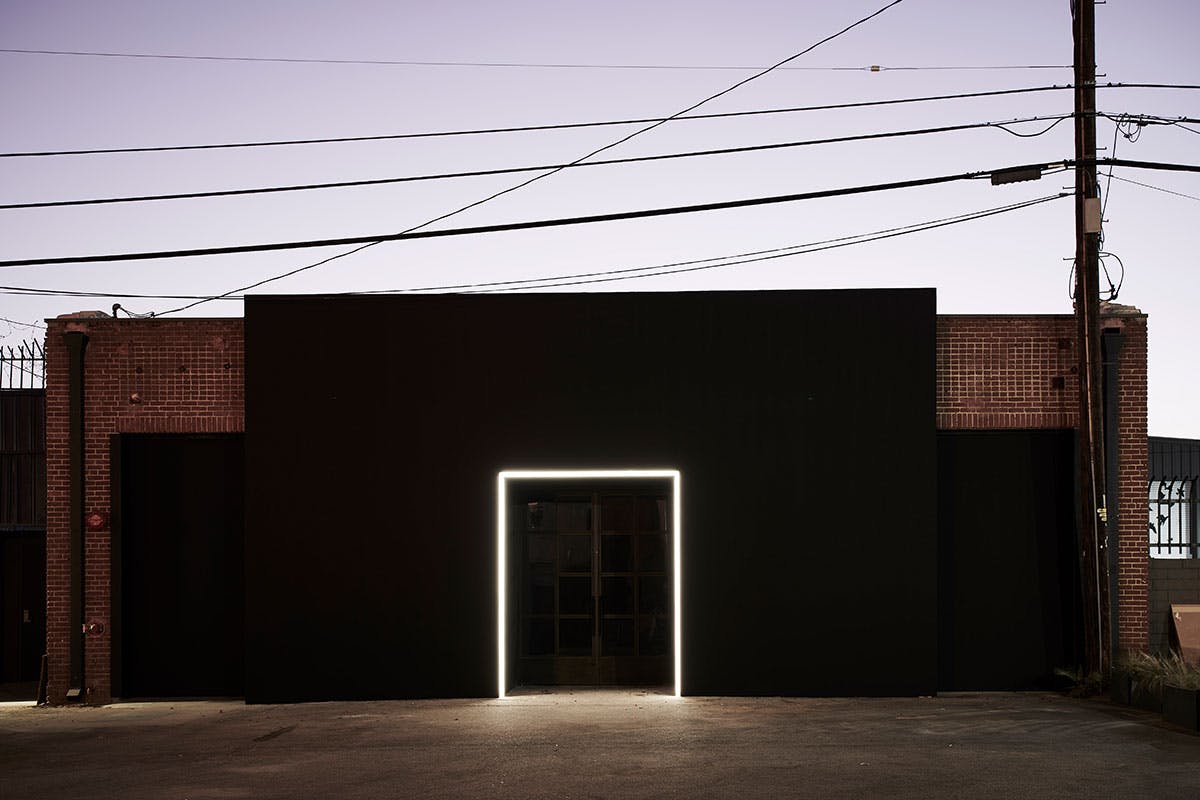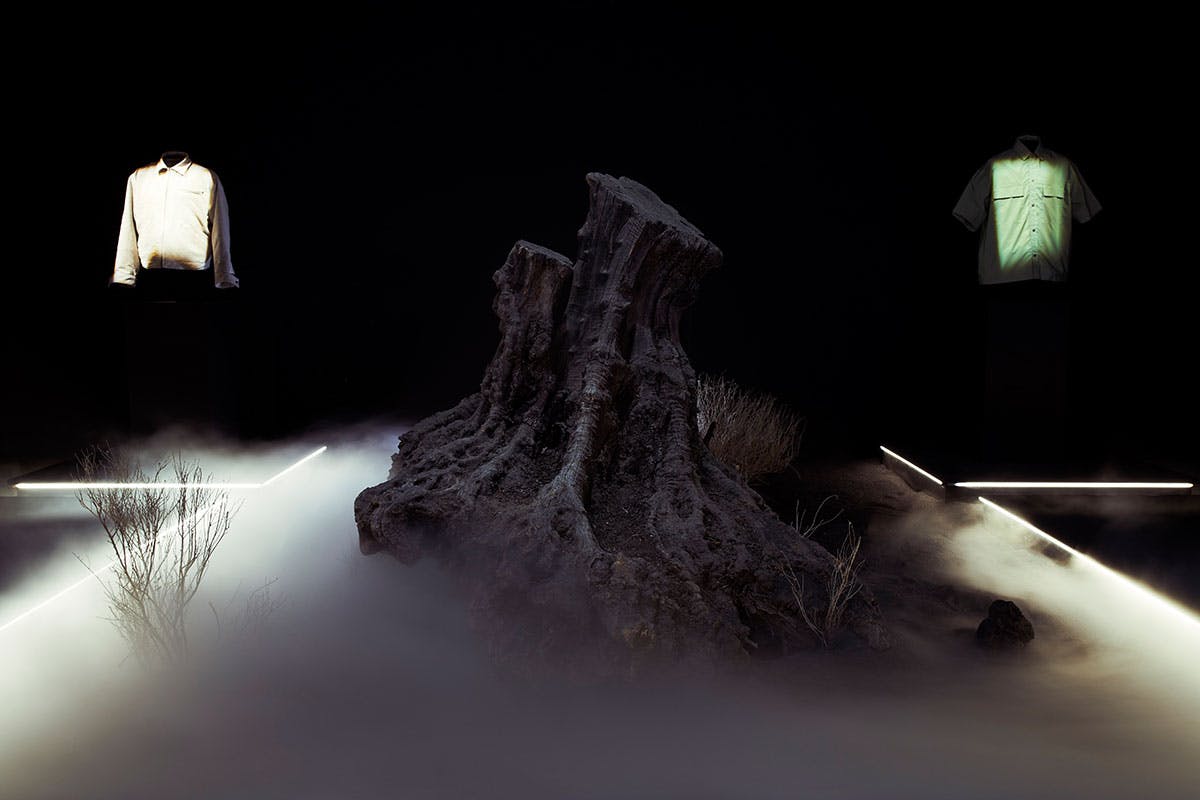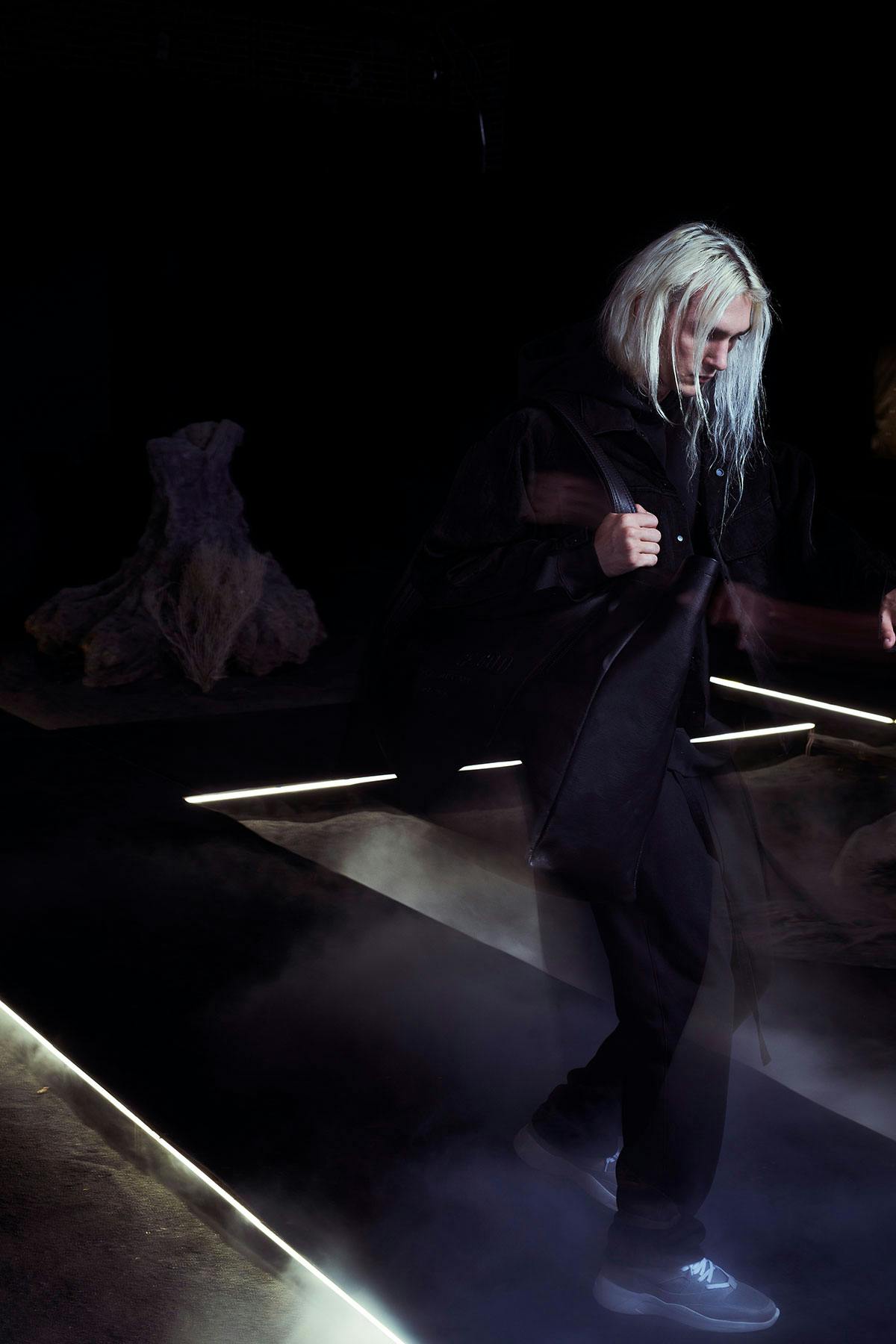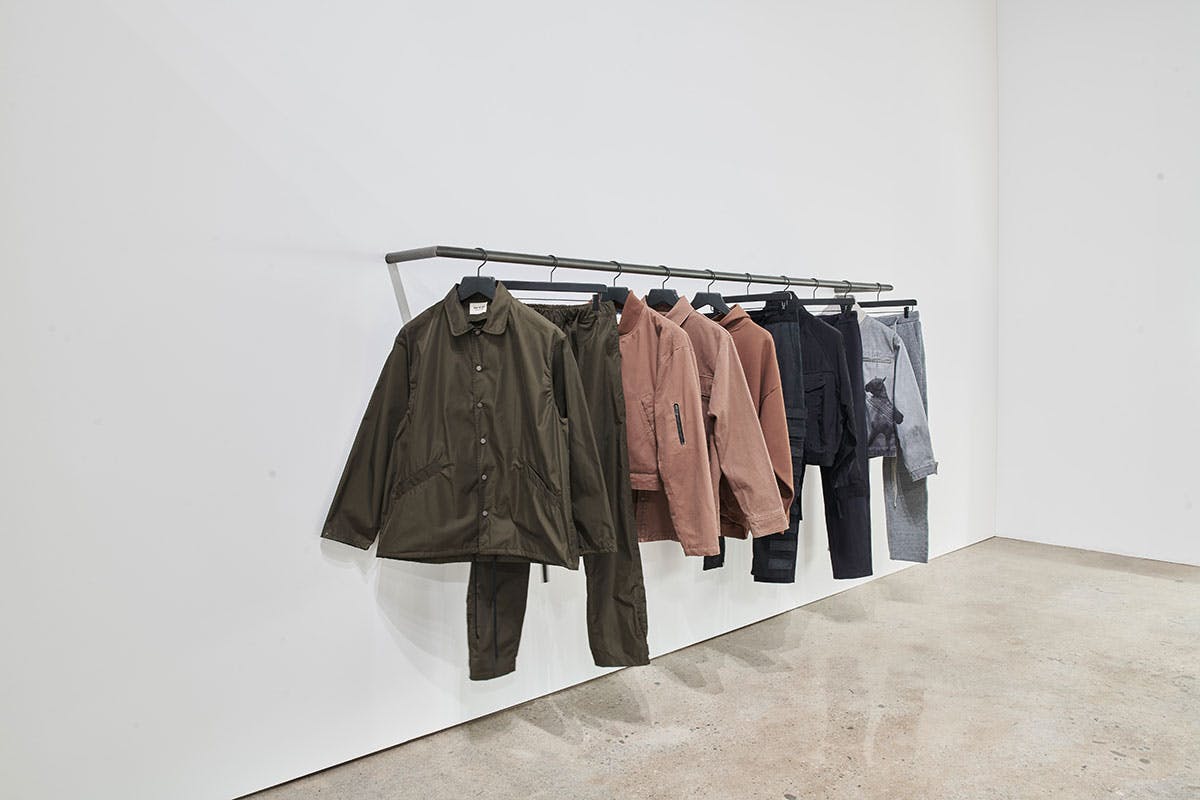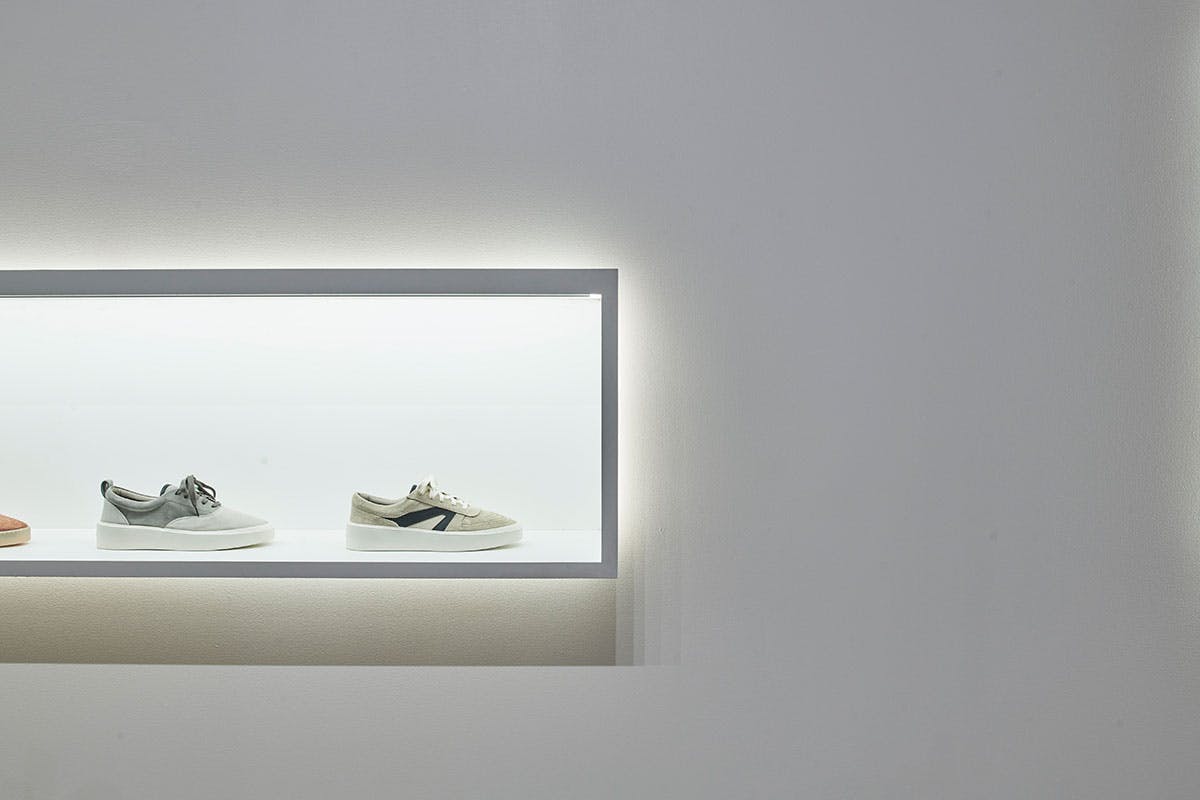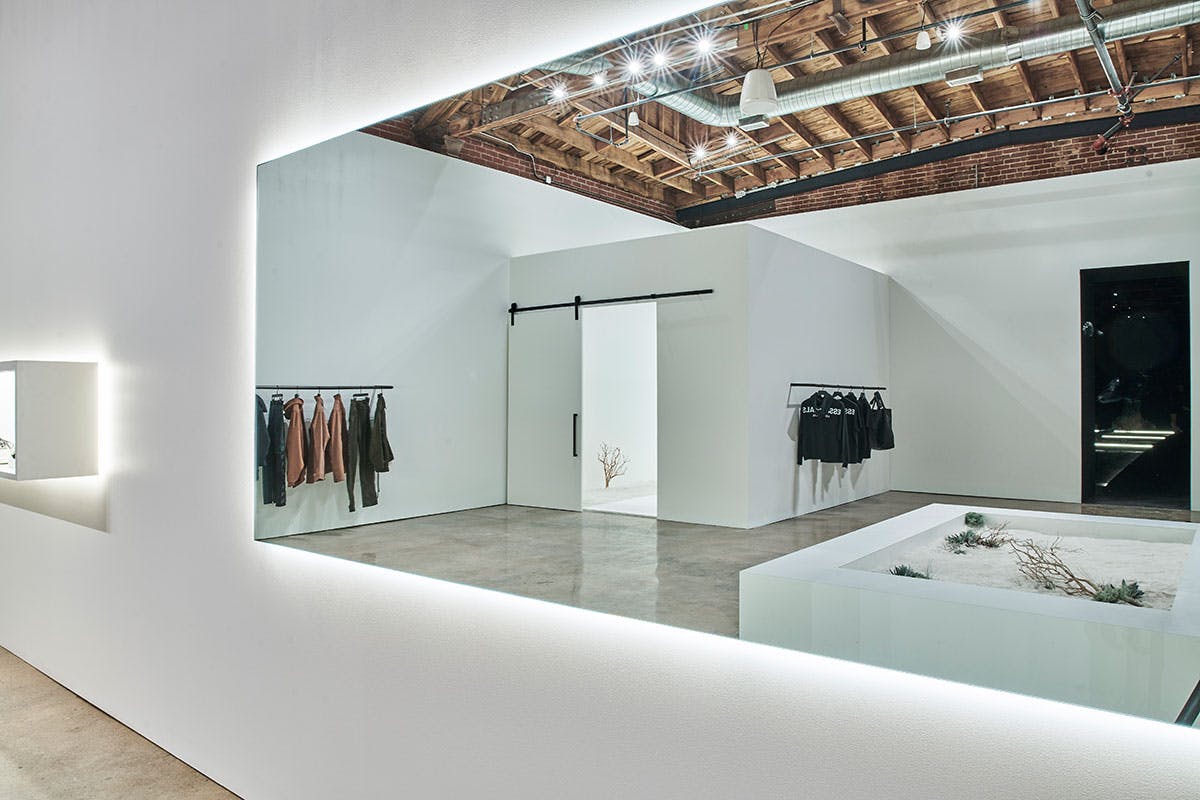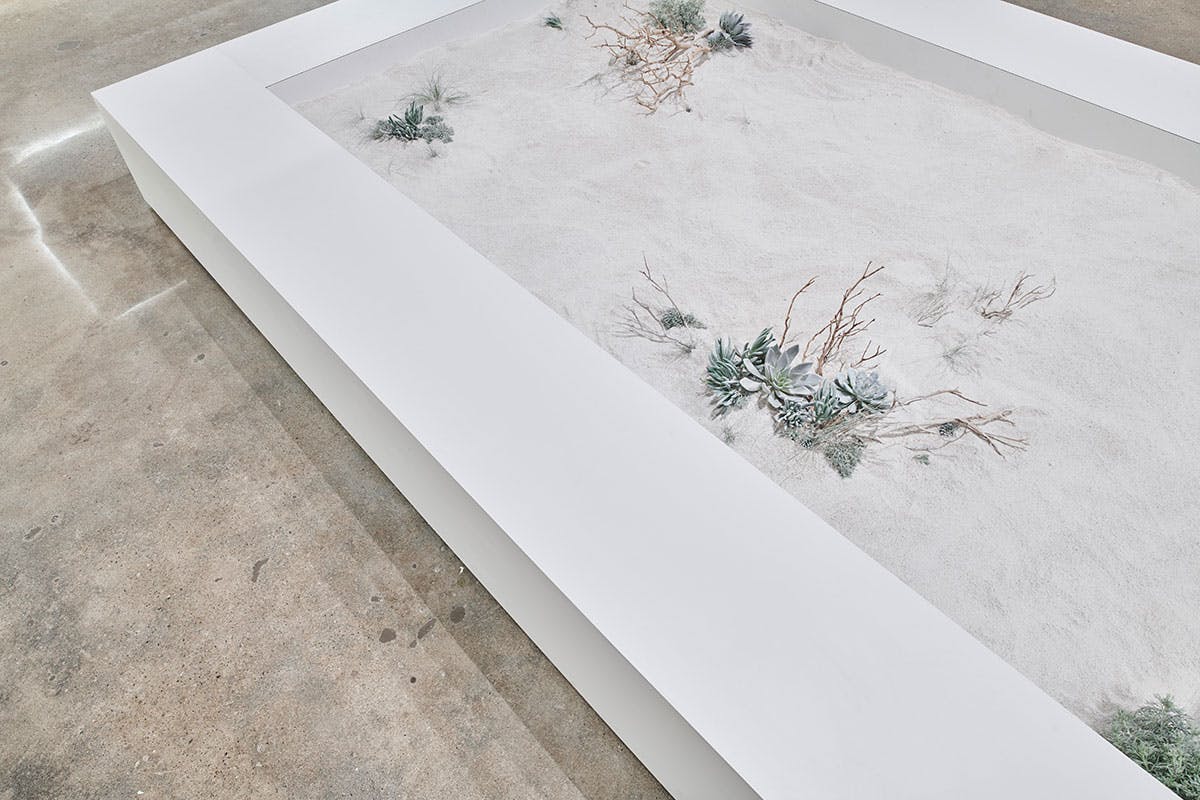 Jerry Lorenzo has opened a Fear of God pop-up in Downtown LA's burgeoning Arts District. Located at 427 South Hewitt Street, the industrial space has been reworked in to a stunning minimalist physical experience that makes direct contrasts between light and dark.
Visitors, let in a handful at a time, walk in to a nearly pitch black space with nothing but the Fear of God logo illuminated on the wall in front of them and a dimly lit path that hints at the glaring open space at the other end. Visitors making their way down the path will notice standout products spaced out on either side of the illuminated walkway. Mirrors toward the end of the walkway create an infinity mirror effect, while remnants of a desert landscape surround the path.
A subtle lighting effect occurs as you make your way down the aisle toward the shopping area where guests mingle, browse products and try on clothes in what may be the world's largest and best-lighted dressing room. Here you'll find a showcase of Lorenzo's work, including mainline Fear of God clothing, the more affordably priced Fear of God ESSENTIALS line and the Fear of God footwear offerings.
What all of these products have in common is a distinct design language that accurately captures what Lorenzo has crafted over the last few years, namely a mixture of post-apocalyptic dread with flowing hip-hop ease, all of which is reflected in the beautifully executed space itself.
The pop-up is open now and runs until November 3. Prices start at $45.
Fear of God Pop-Up 427 South Hewitt Street Los Angeles, CA 90013
On this week's episode of The Dropcast, we are joined by Atlanta's Reese Laflare a.k.a. Lil Skate who's making his mark in the rap game after a career as a pro-skater.