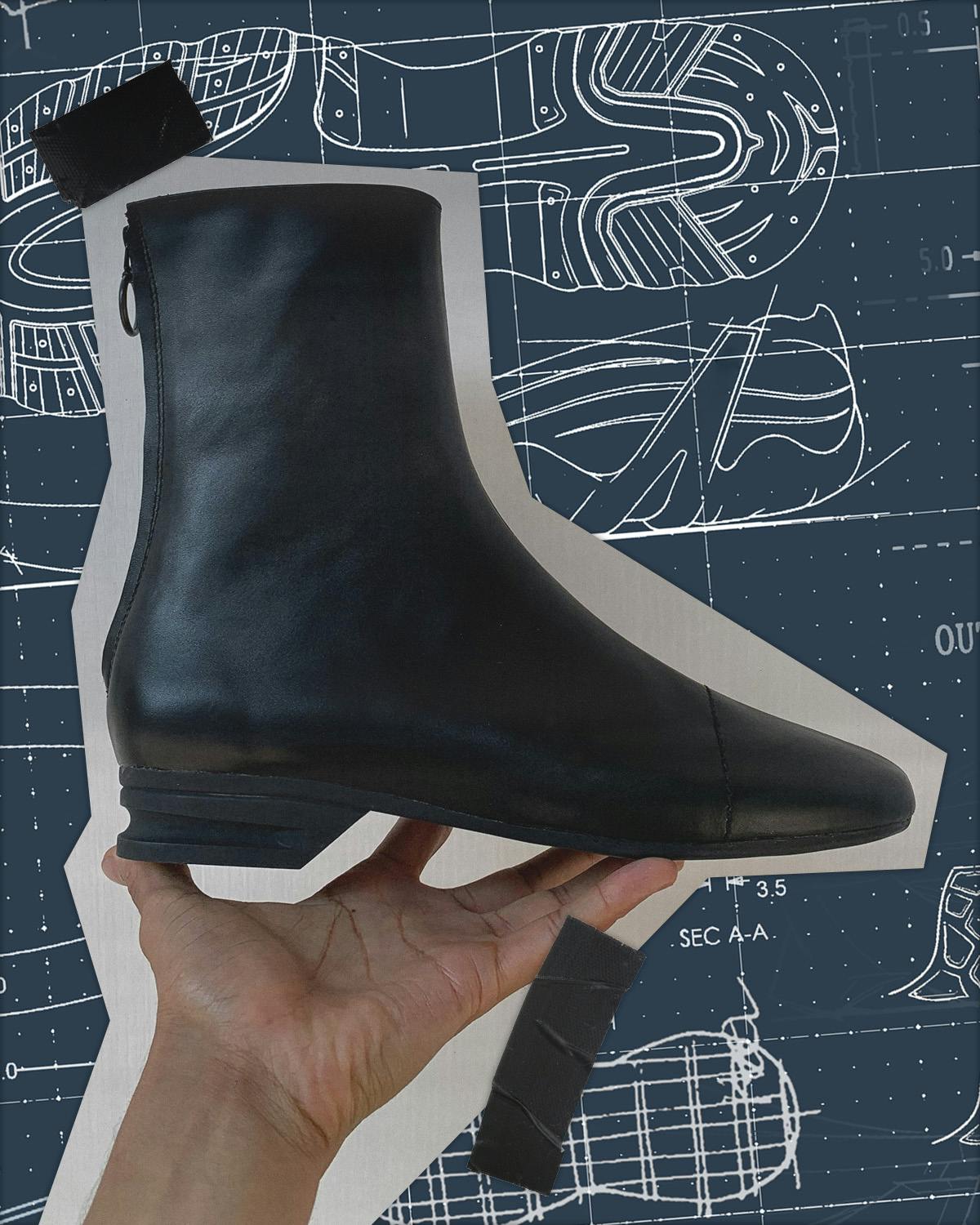 In an industry addicted to retro, Highsnobiety presents The New Vanguard of Footwear, a dedicated hub that celebrates the pioneers from around the globe who are changing the face of what today represents a multi-billion dollar industry. For this debut iteration we spotlight nine designers (most of whom were born after the Air Jordan) working across sportswear, streetwear, luxury and everything in between. They represent youth culture today, and show us early glimpses of where it's going next.
In October 2018, English Design Engineer Myles O'Meally was in Ho Chi Minh City, Vietnam working directly with local engineers and mold makers, essentially creating new designs for Nike's Lifestyle and Performance divisions, when he quit his job as a footwear developer despite a promotion being imminent. Over the nearly six years he worked as a footwear developer at Nike — which saw him move from Birmingham to Nike's European headquarters in The Netherlands to Vietnam — he was tasked to create models for the European and Global market.
He redesigned the sole for the Young Athletes Presto, a Euro 2016 pack for Nike's YA Air Max range, and the reintroduction of Nike's Killshot classic tennis shoe. Then there were the Flysteppers, the Alpha and Air Huaraches, Flight Squads and the Air Rifts among countless others across running, football, tennis, baseball, American football, lifestyle and even lacrosse categories. For Virgil Abloh's blockbuster "The Ten" collaboration with Nike, it was O'Meally who, together with Nike's Portland design team and the Off-White founder, realized the Zoom Fly, Hyperdunk and Air Max 97s.
"Honestly, it was just because of happiness," he says. "I'd been so happy for the first five years at Nike and I'd just come to a point where I didn't know where I could go to be as happy as with the company, [however] all the alternatives they provided me [to move up] weren't going to get me there."
And so O'Meally moved back to Amsterdam and founded his own company, Areté — an Amsterdam-based "product creation company focused on footwear" — in July 2019. "I saw that there were so many collaborations happening between fashion and sportswear companies. So, there was something there that I could maybe tap into. How or when, I had no idea. [But] if you want happiness, you're going to have to build it yourself. No one's going to give you that," he says.
Going independent paid off. Within the first month, O'Meally — later joined by designers Nathan Alexander Walker and Slimane Cherif Khaldi — immediately started working on footwear for Raf Simons. Over the months that followed, he later added McQ Alexander McQueen, Athletics FTWR, and projects with Daily Paper and Filling Pieces, with more partners in the luxury space lined up. Nathan joined shortly after graduating from Product Design and Innovation at UAL, Cherif joined after three successful years as Head of Design and Collaborations at C2H4, both are a major part of Areté's functions.
"Right now, the only way luxury brands make [sneakers] is by collaborating, and that shouldn't be the case, just because [the big sportswear brands] hold all the knowledge, experience, and technology," says O'Meally who works with an experienced production partner in Hong Kong, enabling brand partners to optimize growth in the footwear category during both short and long term projects with Areté. "What I'm doing is creating a satellite team off of that, which can provide luxury brands with the same resources and infrastructure, however they're [now] getting complete freedom over the creative process."
It sounds like common sense, yet in an industry where design innovations are used as a competitive advantage over pushing the market forward as a whole, it takes young creatives such as O'Meally and his team to unite two polar opposite worlds. And the designer speaks from experience, long before he even designed anything.
At a young age, O'Meally was an internationally ranked tennis player. "I guess you could say, semi pro," he says. Football came later. He remembers a pair of bright colored tennis shoes, the Nike Air Zoom Revive, some black and yellow Sergio Tacchinis, and Nike F50 Tunits football cleats with interchangeable studs and a transparent upper well.
"I've always been fascinated with functionality and how products were made. I would always be taking things apart, [which is why] my favorite products from the sports world were always the shoes that had detachable and removable elements," he says.
Image made by Luke Smits together with Myles O'Meally for Areté / Luke Smits
On the ground in Vietnam is where, O'Meally says, he learned the most, and it set him up with important skills he still applies today. "It was a bit of an honor in that sense because I was the first developer of my level to get a contract like this in Asia, he says. At the time, around 2016, adidas was gaining traction over Nike culturally with big partnership with Kanye West's YEEZY and Pharrell Williams as well as blockbuster new models like the NMDs which sold 400,000 units in a single day without any major celebrity endorsement. Nike needed new momentum.
"That kind of coincided with a decision from the brand to move all their product creation into Portland, so they closed down regional product creation centers including my team. I couldn't move to Portland as I'd not been in the company for long enough, but they didn't want to let me go, so they made this special condition for me to move to Asia," he says.
Being in the factory every day for three years, seeing the numbers, the supply chain, resourcing, and pricing structure as well as experimenting with patterns, engineering, and mold making, all while also working on brand new styles changed everything. "The most important thing really is implementing the concept into a form that can actually work in a physical creation," he says. "You can make anything once, but can you make it a million times?"
While quantities aren't as big for brands partners he works with today under Areté, the aim of the company is to, yes, innovate a respective brand's footwear designs, however, the goal is to grow that offering worldwide and make the category a bigger revenue driver for the brands, as much as their aim is to become culturally relevant quality product.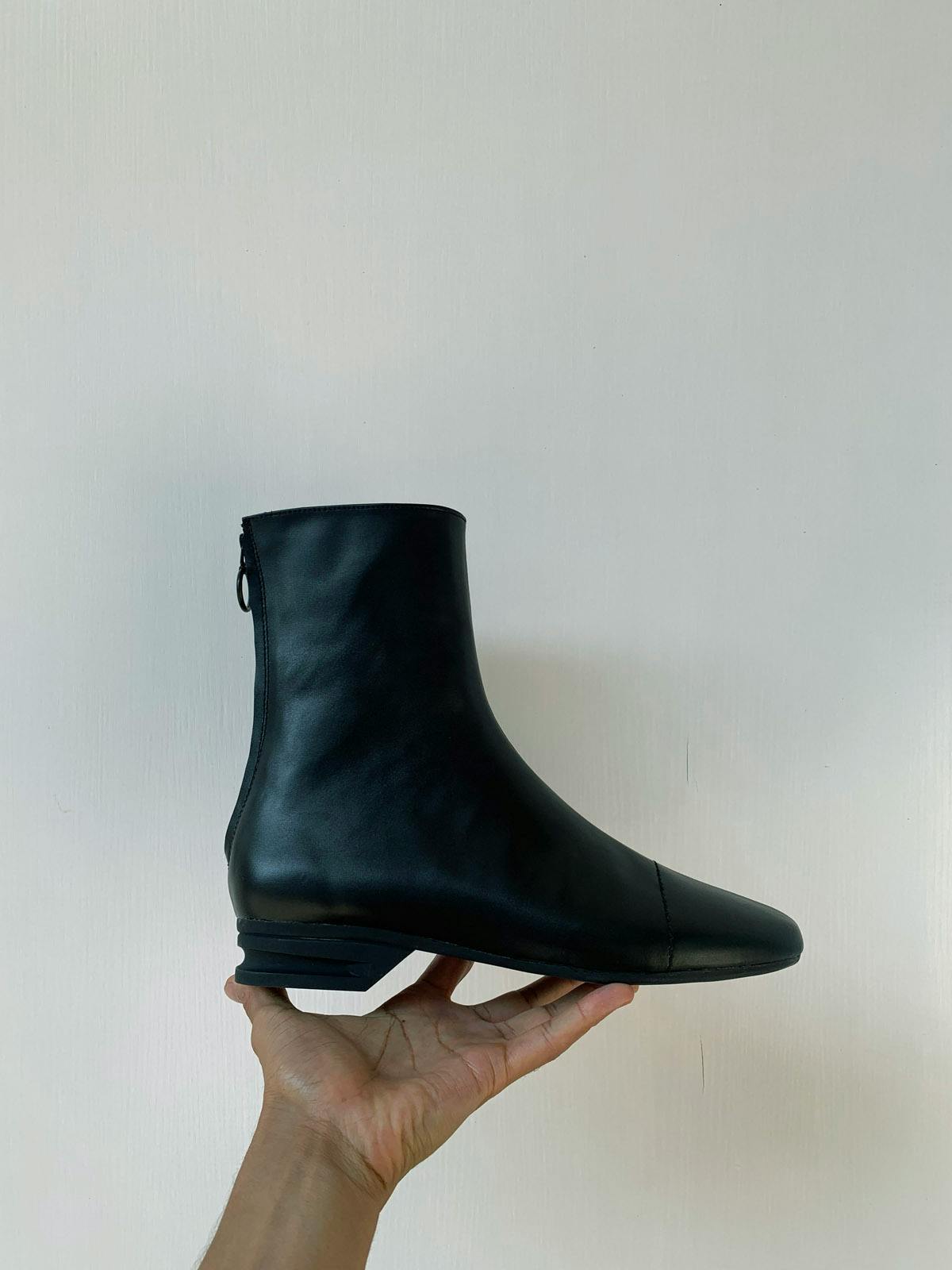 Where the men's footwear market goes next, O'Meally is clear. First, he says, there will be more influence coming from outside footwear industries who will apply their fresh eye to the fashion category to evolve its look and feel.
"I also think we're going to have more and more people in companies like myself that support outside of just collaborations," he adds. "Collaborations are always going to taint [a brand's universe] a little bit, [and] I would like to remove these barriers from the footwear market."