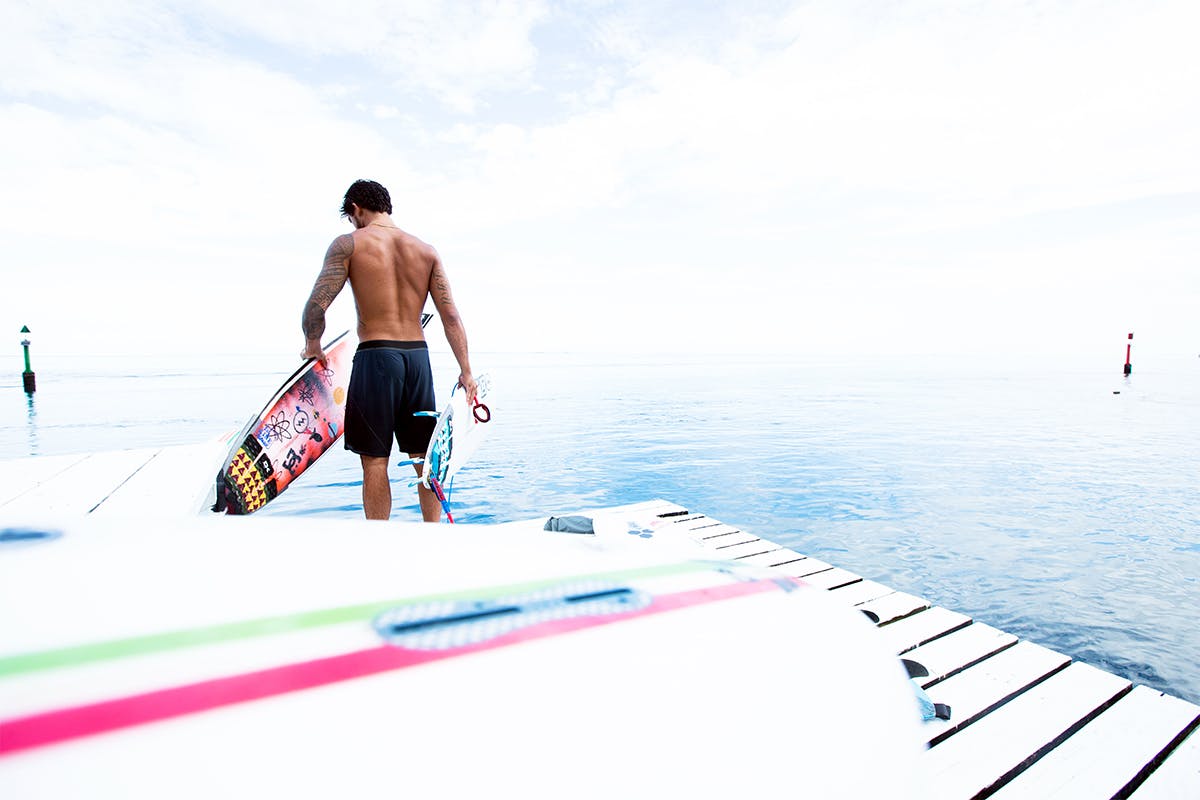 For the first time ever, the world's most elite pro surfers will converge next month at Surf Ranch in Lemoore, California to compete in the world's best man-made wave.
The Founders' Cup of Surfing will go down May 5-6, and the private Surf Ranch facility owned by legendary surfer Kelly Slater will play host at the highly anticipated event. Quiksilver, one of the OG surf gear proprietors and sponsors of the competition, is offering a chance for one lucky reader and guest to win a front row seat to watch the future of surfing go down, with VIP access of course.
Not only that, each winner will be outfitted in Quiksilver's most technologically advanced boardshorts on the market, the Highline New Wave Pro—the same style their athletes will be competing in at the Founders' Cup. The 19" cut shorts feature their Highlite 4-way stretch fabric, which keeps it incredibly light, flexible, and quick-drying.
The Surf Ranch facility was first unveiled in December 2015 and boasts the most advanced artificial wave ever created. The Founders' Cup will be the first public event held at the Surf Ranch and will feature a country-based team format. This will add to the excitement and serve as a preview of what the Olympics could look like during surfing's inaugural appearance in Tokyo in 2020.
Head to Quiksilver's website for a full list of rules and how to enter the Founders' Cup contest for your chance to win.