Last week, both Netflix and Hulu dropped documentaries chronicling the Fyre Festival scandal from 2017.
Fyre Festival was advertised as a luxury music festival on a deserted island (previously owned by Pablo Escobar) in the Bahamas. Orange tiles linking to a promotional video dominated Instagram. It was organized by Billy McFarland and counted Ja Rule, Emily Ratajkowski, and Bella Hadid to its many celebrity endorsers.
As we now know, things didn't go as planned, as none of the billed acts showed up and VIP villas — going for as much as $40,000 — turned out to be FEMA tents from Hurricane Matthew. A now-viral image of a sad-looking cheese sandwich cemented Fyre Festival's status as one of the biggest flops and swindle-jobs in recent memory. McFarland was ultimately met with a class action lawsuit and is currently serving a six-year prison sentence.
Former Highsnobiety employee Austin James Rose was on the ground at Fyre Festival, and in light of the recent documentaries, we caught up with him to recap what actually happened in the Bahamas.
What were you promised and what did you actually end up getting?
They promised us a private plane that ended up being a commercial jetliner with Lay's potato chips. We thought the actual accommodation would be like glamping to an extent with electricity—a nice place to stay. We spent the night in FEMA tents.
The food was supposed to be like a culinary chef's fusion from all around the world, like sushi and fine five-star dining, we thought we'd get to try all these new flavors. But it was a cheese sandwich...which I didn't even get to have. I felt cheated, even by that. I just had more chips, I lived on chips for 36 hours.
The festival was next to the Sandals Resort, it wasn't a beach. It wasn't Pablo Escobar's island. Honestly, they probably didn't check a single box. It was in the Bahamas. They nailed that part right. It was down there. It was in that country.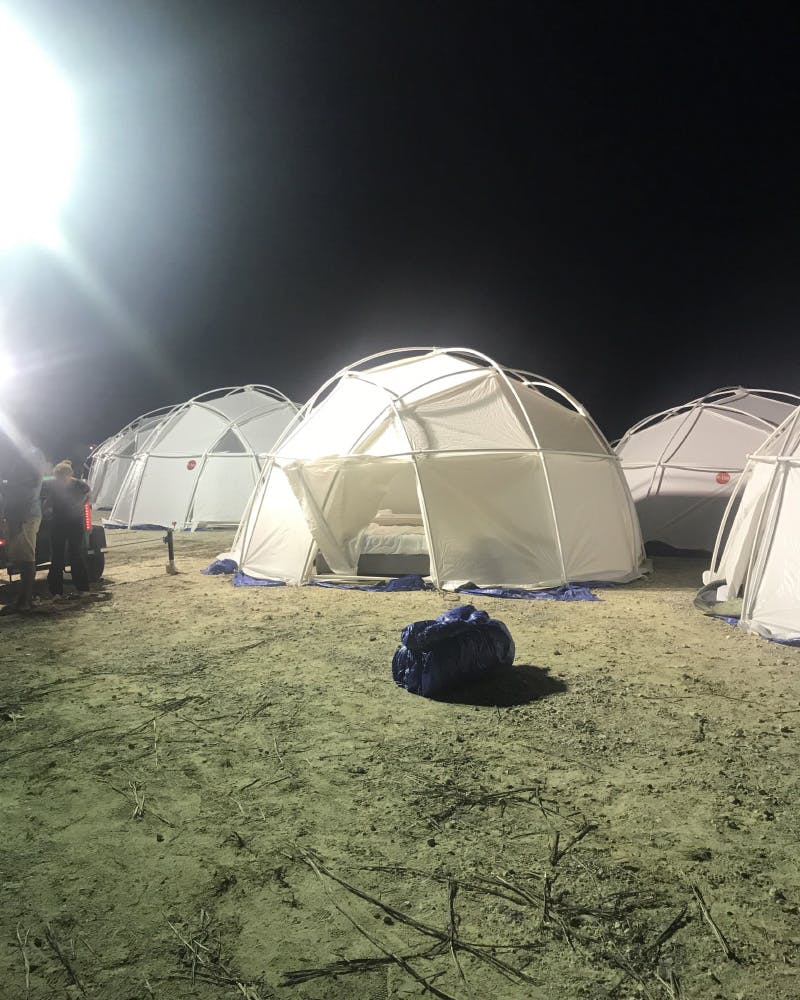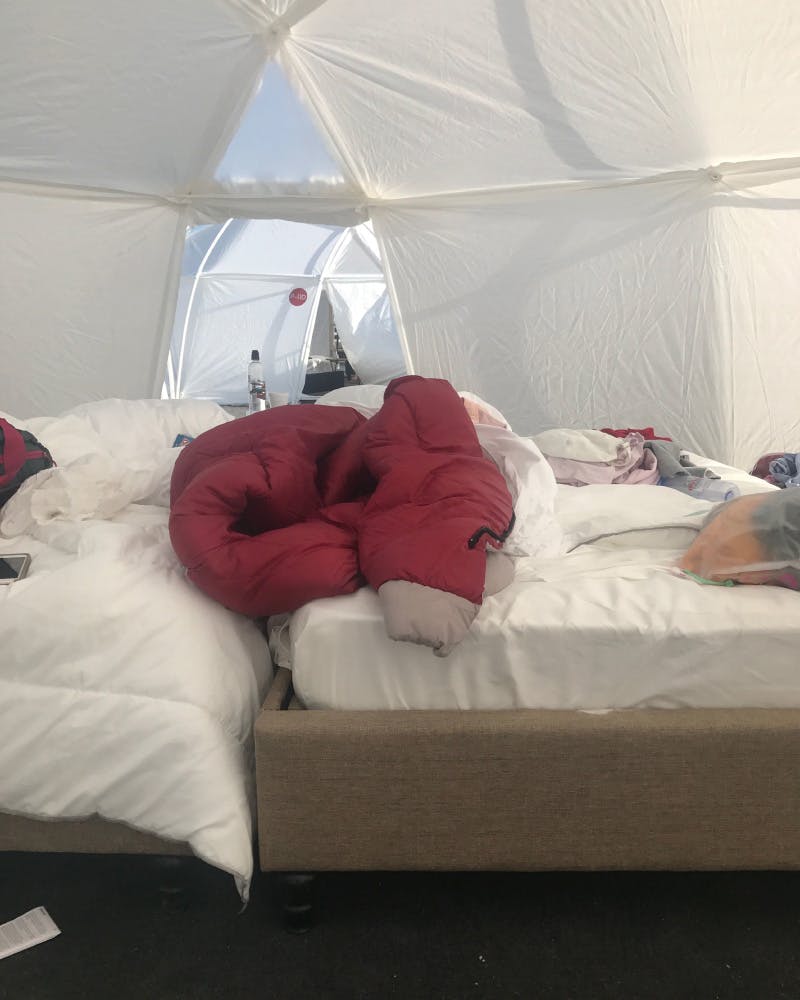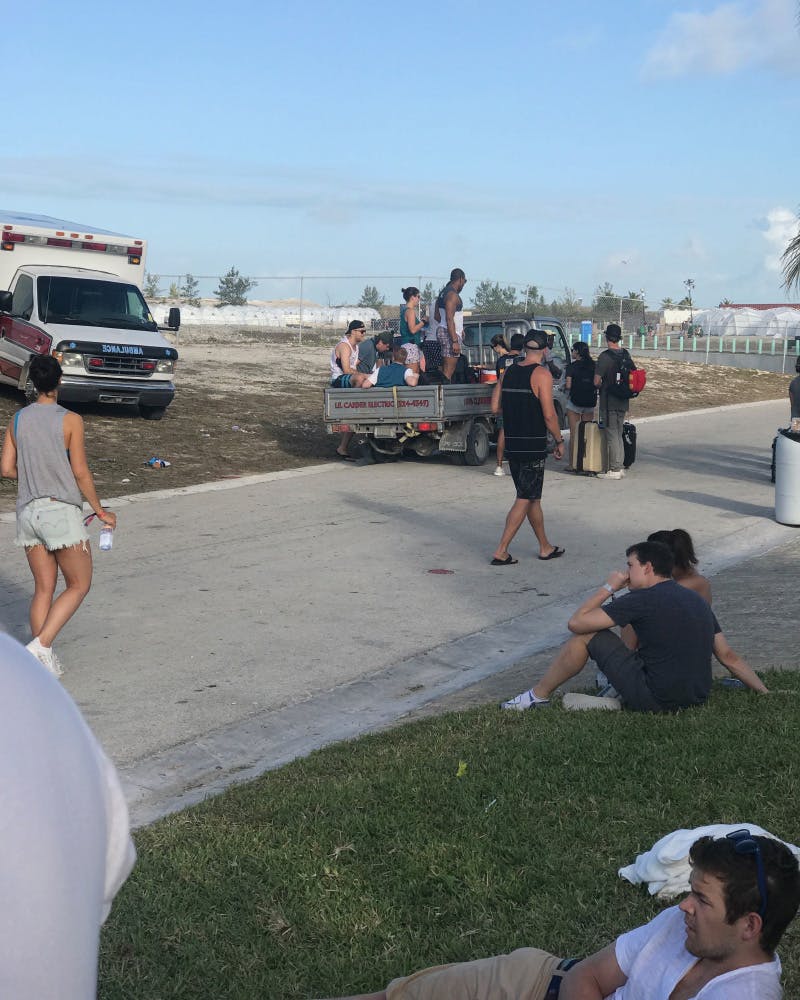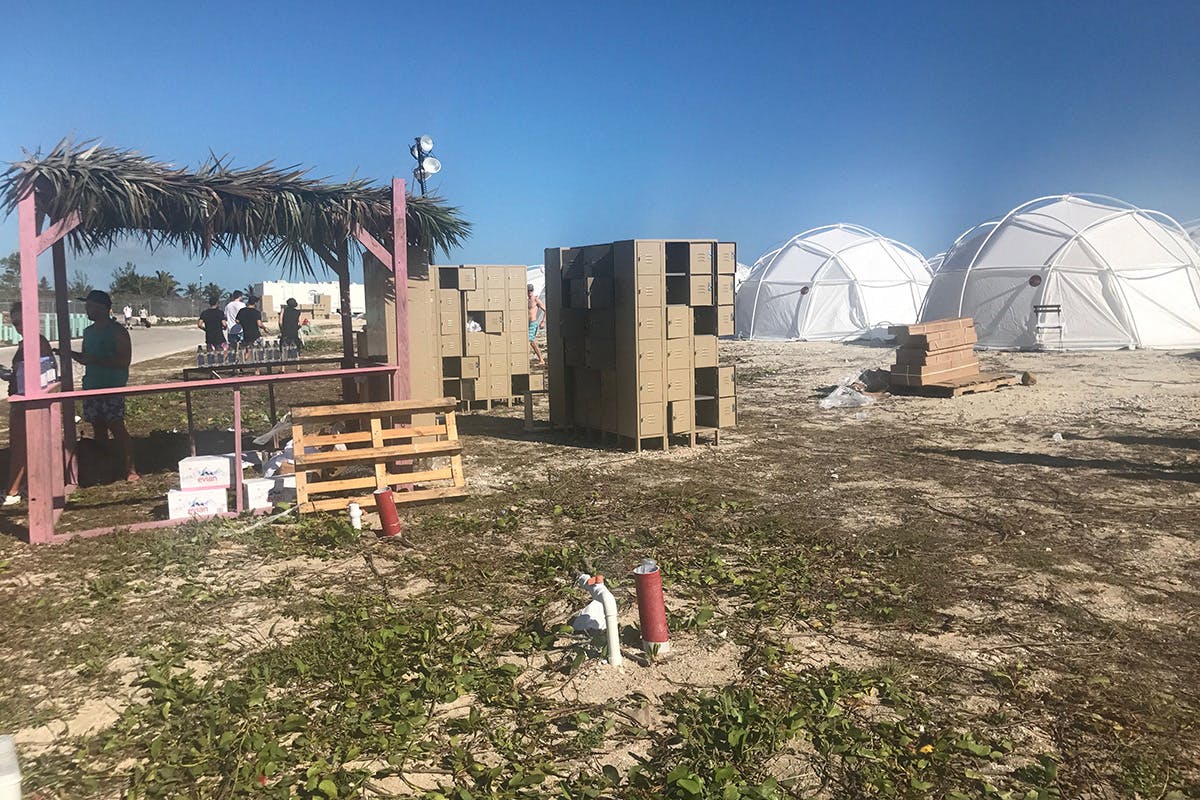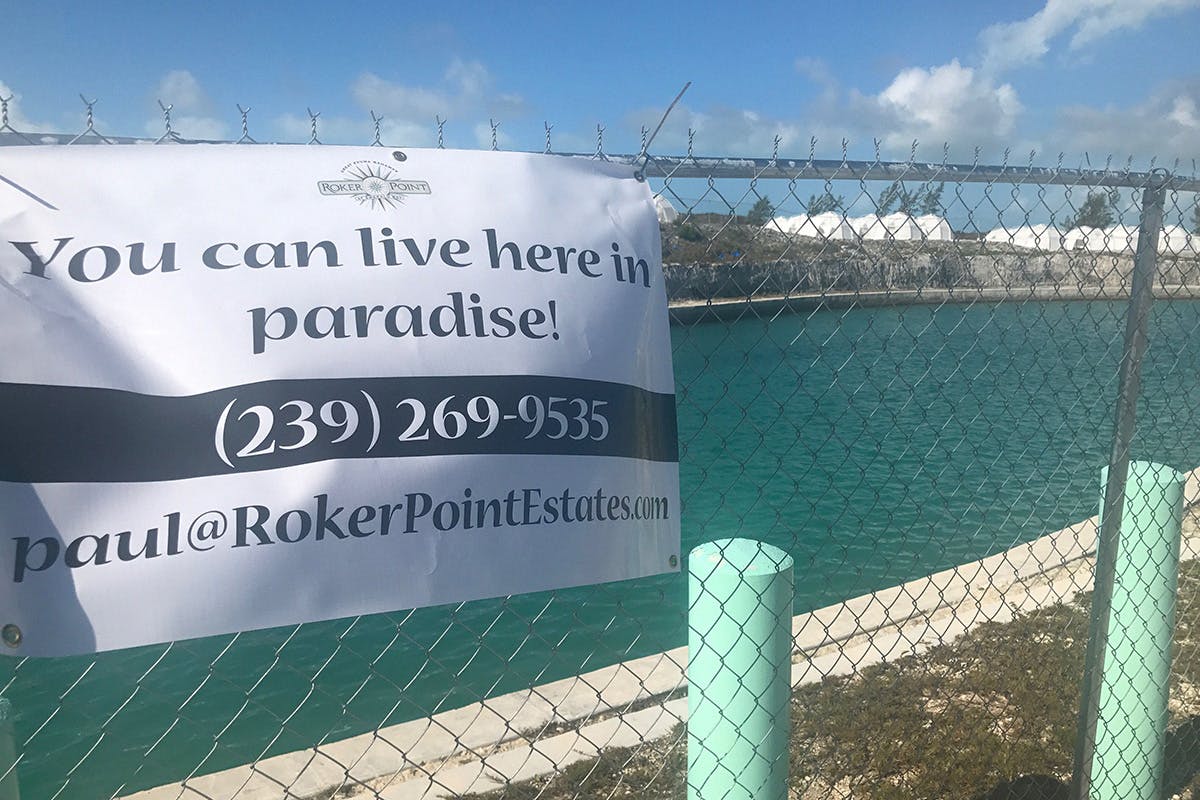 What was the absolute worst part about the festival?
Probably the airport situation getting off the island. It was miserable for everyone. The airport was like one room. Everyone was outside. Water didn't come until later. It was blistering, blistering hot. Everyone was just outside in the sun with nowhere to go for seven, eight hours. People were tired and hungry, just waiting to take off. We had no idea what was going to happen. We were just there.
Were you following @FyreFraud or any of the other websites calling out the doomed festival?
I was following them, but I also knew that there was a lot of criticism around the festival around the way it was marketed and the people who were going. A rogue Twitter account bashing the festival I think was expected. Fyre Fest did a pretty good job of managing expectations in that aspect. We really had no idea what we were walking into. We saw the pictures before we took off but everyone still decided to go. It was in the back of our minds like, "This might not be what we thought."
I don't know what it would have taken for me not to have gotten on the plane to go. The artists were going to be in the village with you, you know? It was like, 'Oh you can like rub elbows with Lil Yachty.' There was this build up. I wasn't going to miss Kanye performing in the Bahamas to a small crowd.
After having watched both documentaries, what was your biggest takeaway?
I think both documentaries did a really good job at telling two different sides of the story. I mean the biggest takeaway, obviously, was I don't think the people at the festival were the real victims. It was the employees. It was the people on the island. I think you lose sight of that having been there. You're like, 'Oh, whoah, it's me. I had a cheese sandwich.' There was people that worked 14 hour days and didn't get paid.
And also, just like, how big of a dirtball Billy McFarland is. Seeing it all perpetrated in real time, knowing the timelines that they had, knowing that they are showing this thing four weeks before the festival. The biggest takeaway is the stories of the people behind it losing their jobs, all because of Billy and his gross negligence.
In your own opinion, who is responsible for all the misleading? Is it Billy McFarland or all the celebrities, models, influencers that promoted the festival or even FuckJerry?
When I bought the tickets, it was due to all the influencers and the orange squares [used to promote the festival]. I had serious FOMO. I was like, 'Oh my god, I have to do this. Take my money. This is what I want to do.' Them continuing to promote it...I don't think it's their fault. The damage had already been done. The people had bought the tickets. The hype had already been cemented. Of course, they helped perpetuate the hype.
FuckJerry should have known to basically pull themselves out. They did a bad job on that. I don't feel some type of victimized by FuckJerry, though. At the end of the day, Fyre was their customer.
How can people avoid what happened to you in the future?
Don't make thousands of dollars of decisions on Instagram posts without very much backing it up. It was somewhat shortsighted that I see an orange square and an idea, and I'm like, 'This is something I should pour like $2,500 in.' You probably should do more research past an orange square and the beautiful women saying, 'You should go to this.' You feel somewhat like a sheep.
You see something like this, with all these people involved, and you have a certain level of trust that it can't go that bad. Obviously, it can. You have seen how bad it can go. You don't think that, 'Oh, 200 of these people are involved? There's enough money there. They'll figure it out.' You don't even think of it as a possibility until you're eating a cheese sandwich.
Did you get any of your money back?
I got all my money back. I booked it on my American Express card. They refunded it within 24-48 hours. I think I might've had my money before I even got off the island. I had booked a hotel in Miami for when I was coming back, in the line at the airport, basically. I had a place to stay. I made money on the trip, even with a weekend in Miami. You got a story to tell at the end of the day. I got more for my money than what I had bought.
Restaurant owner, Maryann Rolle, said she lost her life savings when she had to pay her employees after she was swindled by Fyre co-founder Billy McFarland and his company. You can donate directly to her fundraiser here.