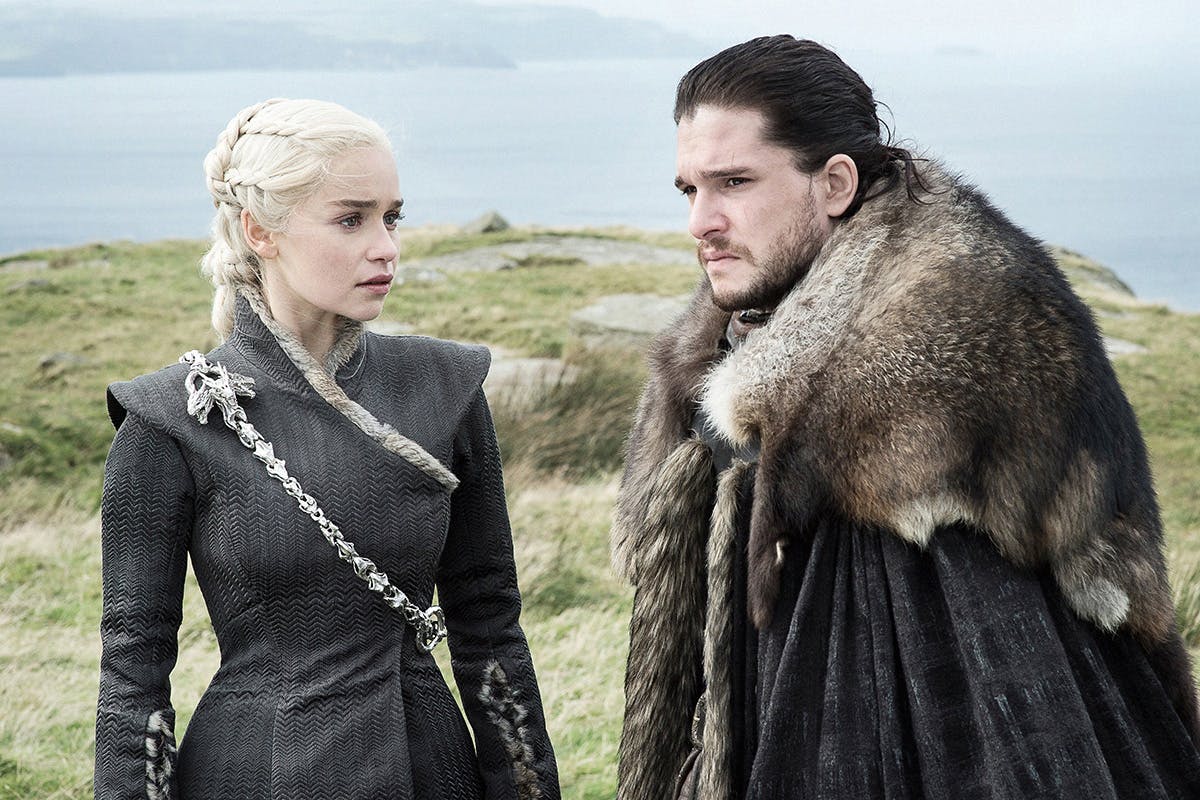 It's never too early to consider the various facets that will go into making season 8 of Game of Thrones. With just six episodes to determine the fate of Westeros, everyone is attempting to guess what will happen.
Whether it's new casting, riveting battle sequences, directors at the helm, major theories, or other new information that will continue to emerge as we push closer to 2019's premiere date, here's everything we know about season 8 of Game of Thrones so far.
This hub will be regularly updated, scroll to the bottom for the latest news, which sees Emilia Clarke drop a major hint about Daenerys' final scene in season 8.
What's the 'Game of Thrones' season 8 premiere date?
HBO president Casey Bloys just announced during a Television Critics Association panel discussion that Season 8 will arrive "sometime in 2019... first half," Deadline reports.
This backs up a statement made by Maisie Williams earlier this year, when she said, "We wrap in December and we air our first episode in April [2019]," Williams said. "That's a four-month turnaround for these huge episodes. There's a lot that goes into the final edit. You would not want to rush this season at all. We owe it to our audience and our fans to really do this final season to the best of our abilities."
So there you go, our best clue so far is that the first episode will air in April 2019.
How many episodes will season 8 of 'Game of Thrones' have?
Many fans were less than enthusiastic to learn that the final season would also be its shortest. For the first six seasons, David Benioff and D.B. Weiss always delivered 10 episodes. Season 7 jumped down to just seven, and as previously mentioned, season 8 will have just six.
How long will each episode of season 8 of 'Game of Thrones' be?
The silver lining may lay in the fact that each episode could far exceed the normal, hour-long running time. The general consensus from various cast members is that each episode will run from 70 minutes-to-90 minutes long.
How much will each episode of season 8 of 'Game of Thrones' cost?
Variety has reported that each episode of the final season will cost $15 million, making the final budget for the season a whopping $90 million. For context, when the show debuted, the budget was more in line with other HBO dramas, with a per-episode budget of $6 million.
There will be an epic battle in season 8 of 'Game of Thrones'
So what is that massive budget going towards? One of the freshest pieces of news is that filming just wrapped on a battle that took 55 days to film.
Jonathan Quinlan, an assistant director, posted a message about rigorous shooting schedule on Instagram (since deleted). Find a copy of the text from the Instagram post below:
"This is for the Night Dragons.
For enduring 55 straight nights. For enduring the cold, the show, the rain, the mud, the sheep shit of Toome and the winds of Magheramorne.
When tens of millions of people around the world watch this episode a year from now, they won't know how hard you worked. The won't care how tired you were or how tough it was to do your job in sub-freezing temperatures.
They'll just understand that they're watching something that's never been done before.
And that's because of you."
According to Deadline, this battle was shot in Toome and Maghermorne in Northern Ireland, which served as the backdrop for the Battle of Blackwater and the Massacre at Hardhome.
There will be another confrontation between Daenerys and Cersei in season 8 of 'Game of Thrones'
One of the tensest scenes in season 7 involved Daenerys and Jon Snow bringing back a white walker to prove to Cersei Lannister that they should put their rivalry aside and focus on the imminent threat. This pivotal moment took place at "The Dragonpit" in King's Landing.
It's been reported that crews have once again descended on the location where the first meeting took place: The Roman ruins of Itálica in Seville, Spain.
Are there any major new characters in season 8 of 'Game of Thrones'?
As each faction gears up for what we understand to be a very bloody conclusion, for Cersei Lannister part of that process involved beckoning members of the Golden Company to aid in her fight against Daenerys Targaryen, Jon Snow, and the white walkers.
According to fan site Watchers on the Wall, Marc Rissmann, who previously worked on the BBC's The Last Kingdom, has emerged as the leader of the sellswordsmen, Harry Strickland.
Who will direct season 8 of 'Game of Thrones'?
Four directors will handle the events of season 8: David Benioff, D.B. Weiss, David Nutter, and Miguel Sapochnik.
David Nutter directed two episodes during season 2: "The Old Gods and the New" and "A Man Without Honor"; the final two episodes of season 3: "The Rains of Castamere" and "Mhysa"; the final two episodes of season 5: "The Dance of Dragons" and "Mother's Mercy"; and will handle the yet-to-be-titled episodes 1, 2, and 4 in the final season.
Miguel Sapochnik is the latest director to come aboard, first handling "The Gift" and "Hardhome" in season 5, the final two episodes of season 6 — "Battle of the Bastards" and "The Winds of Winter" — and will handle episode 3 and 5 in season 8.
Although they will have shared writing duties on 51 of the total 73 episodes by the time the show is completed, the finale will be the first time David Benioff & D.B. Weiss have shared a directing credit on the show (having each directed an episode individually along the way).
Who will write season 8 of 'Game of Thrones'?
Unsurprisingly, co-creators David Benioff & D.B. Weiss have been the most prolific writers on the show to date. It's rather appropriate then that they will pen episodes 3-6, while Dave Hill ("Sons of the Harpy," "Home," "Eastwatch") and Bryan Cogman ("Cripples, Bastards, and Broken Things," "What Is Dead May Never Die," "Kissed by Fire," "Oathkeeper," "The Laws of Gods and Men," "Kill the Boy," "Unbowed, Unbent, Unbroken," "Blood of My Blood," "The Broken Man," and "Stormborn") will respectively handle episodes 1 and 2.
Gendry will have a larger role in season 8 of 'Game of Thrones'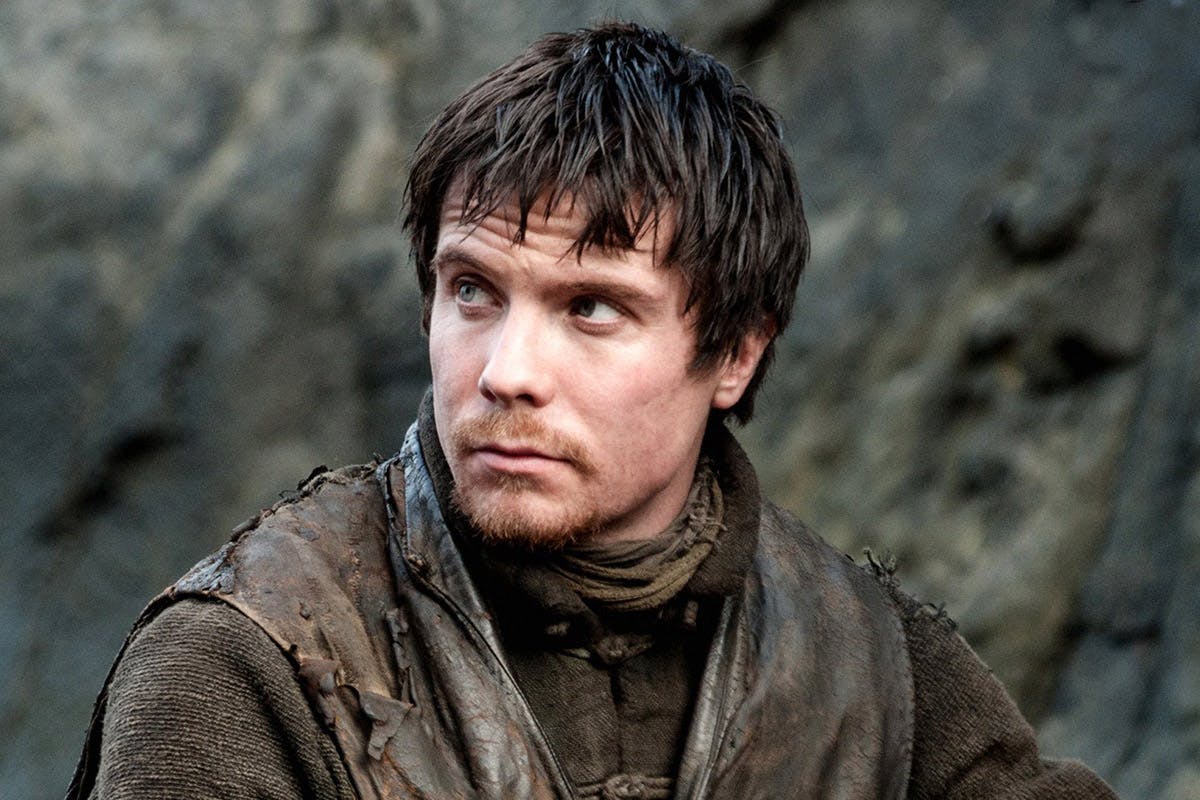 In an interview with Digital Spy, actor Joe Dempsie, who plays Gendry (Robert Baratheon's bastard), hinted that his character would not only play a large part in the final season, but also that he would be present at the climax.
First returning during season 7 after a four-year absence from the show, Dempsie says, "For me personally, the only real hope I had for the character was just that he would be there when the reckoning came. You got the sense — even back in season 3 — that this was a show that was building towards some incredible climax, so you just wanted to be there when it all happened. Not even necessarily just from a character point-of-view, [but] from a personal point of view — to be stood there on the set when they're making that ending… that end game."
The major "Gendry theory" in season 8 of 'Game of Thrones'
Part of the fun of Game of Thrones is attempting to legitimize all sorts of crazy fan theories. However, one seems to have real merit and is backed by George R.R. Martin's own comments about the potential finale for his characters, which he has called, "bittersweet."
One of the leading theories is that the reemergence of Gendry — and his lawful birthright as a Baratheon — insinuates that while other main characters we've grown close to, such as Jon and Daenerys, might not win out, Gendry's place on the Iron Throne would satisfy the idea that he's the one who actually deserves it.
The table read resulted in real drama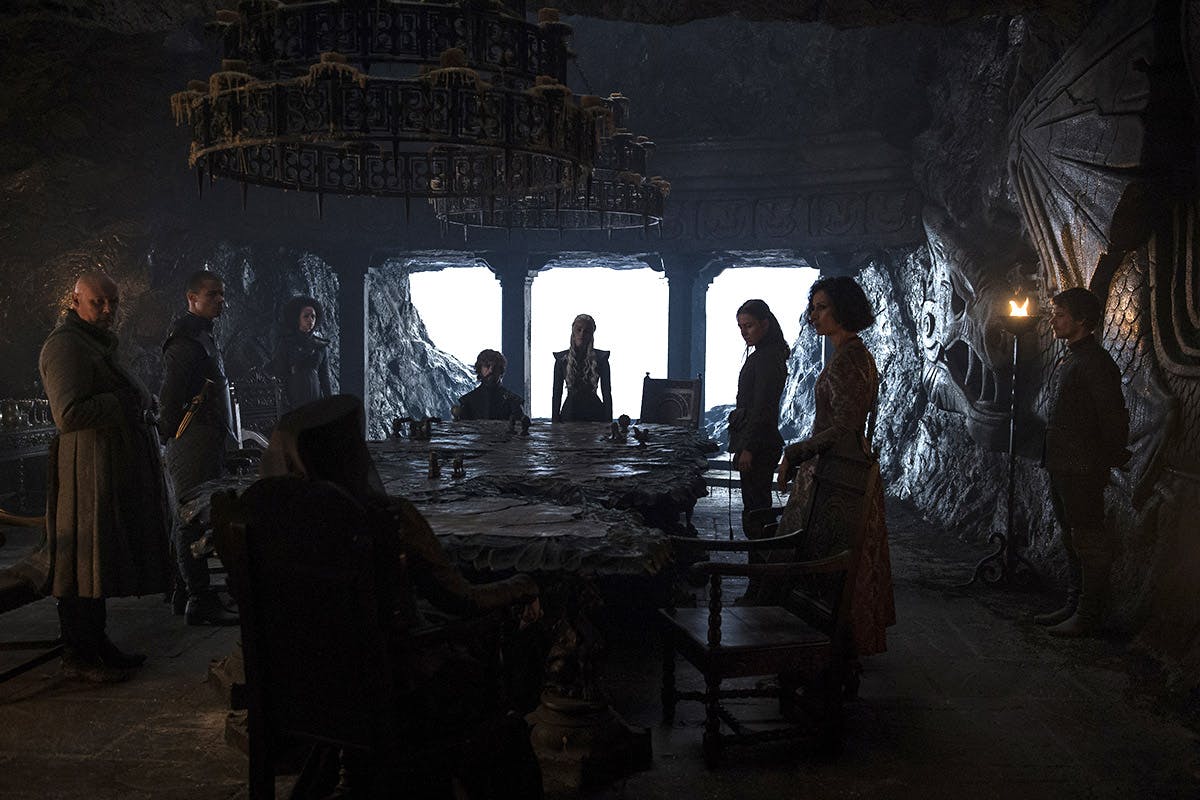 When the actors gathered to go through the final six episodes of the series, the conclusion of the table read resulted in a 15-minute standing ovation and brought the entire cast to tears.
"None of the cast had received the scripts prior, and one by one they started falling down to their deaths," said Francesca Orsi, HBO senior vice president of drama.
This is remarkable given the early news which suggested that the cast wasn't going to receive any tangible copies of the scripts and instead be fed their lines of dialogue through earpieces.
Are they filming multiple endings for season 8 of 'Game of Thrones'?
In an attempt to guard against any potential spoilers, HBO president Casey Bloys has stated that show will film multiple endings.
"I know Game of Thrones, the ending, they're going to shoot multiple versions so that nobody really know what happens," he said. "You have to do that on a long show. Because when you're shooting something, people know. So they're going to shoot multiple versions so that there's no real definitive answer until the end."
Actress Emilia Clarke, who plays Daenerys Targaryen, also confirmed the cast is filming multiple endings. During an interview with The Hollywood Reporter, Clarke noted, "I think they're filming a bunch of stuff and they're not telling us […] I think that they don't even trust us [actors]."
She later added, "There are lots of different endings that could happen; I think we're doing all of them and we aren't being told which is actually what's going to happen."
What George R.R. Martin already regrets most about season 8 of 'Game of Thrones'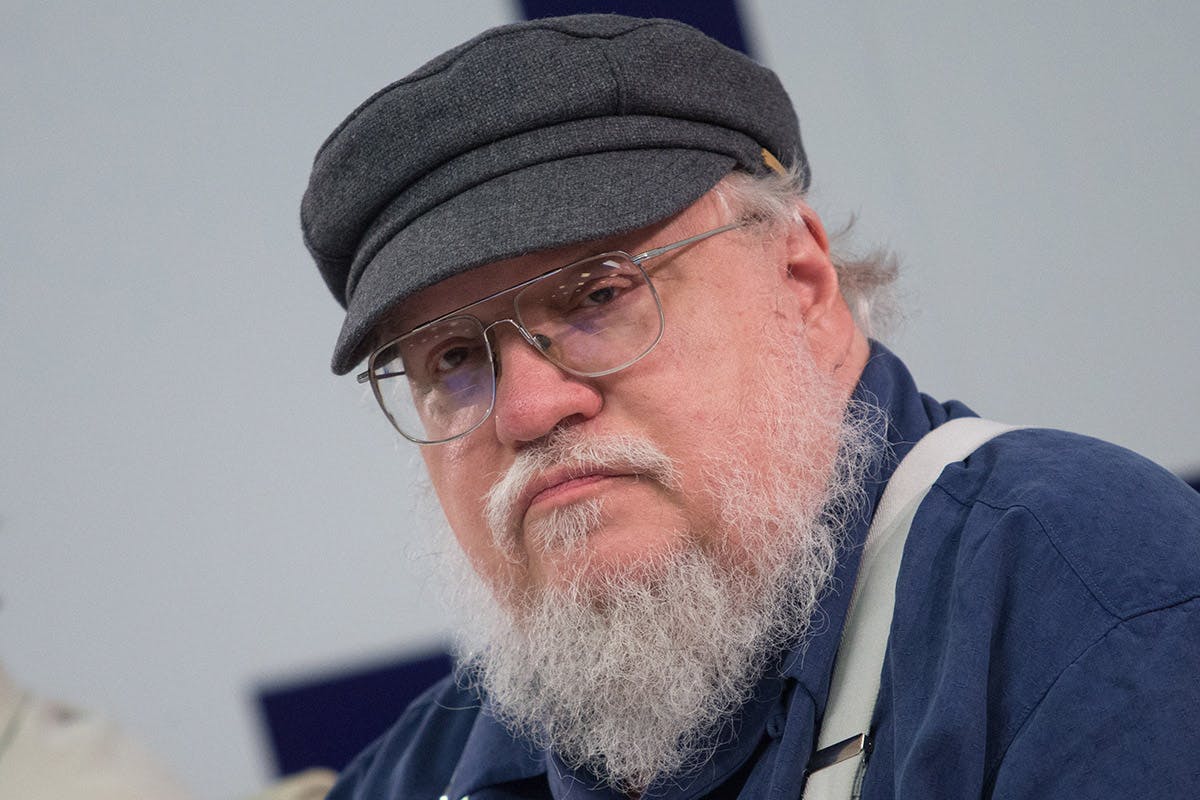 As the man responsible for the yet-to-be-finished series of books on which the show is based, George R.R. Martin has always been gracious in allowing David Benioff and D.B. Weiss to steer away from plot points he established in the text.
However, he still believes that their decision to omit the character of Lady Stoneheart — a reanimated version of Catelyn Stark — was a missed opportunity for the creators.
"In the book, characters can be resurrected. After Catelyn is resurrected as Lady Stoneheart, she becomes a vengeful, heartless killer," he told Esquire China. "In the sixth book, I still continue to write her. She is an important character in the set of books. [Keeping her character] is the change I most wish I could make in the [show]."
Who does Las Vegas think is going to win 'Game of Thrones'?
Although Las Vegas is primarily known for taking bets related to sports, their sportsbooks are also providing odds for those wanting to make a prop bet on the show.
Following the conclusion of season 7, here's how Bovada set its odds:
Who will rule Westeros at the end of season 8? Jon Snow/Aegon Targaryen: 2/3 Daenerys Targaryen: 2/1 Jaime Lannister: 10/1 Tyrion Lannister: 20/1 Cersei Lannister: 25/1 Sansa Stark: 25/1 Arya Stark: 50/1 Bran Stark: 50/1 Night King: 50/1 Varys: 50/1 Euron Greyjoy: 100/1
Pilou Asbæk promises season 8 of 'Game of Thrones' will be "spectacular"
As one of the newer bad guys on Game of Thrones, Pilou Asbæk's character, Euron Greyjoy, has aligned himself with the Lannister clan and serves a vital role in Cersei's plans to bring hired mercenaries to King's Landing.
When speaking with IB3TV, he provided clarity not only on the process of making the show, but also what fans should expect, saying, "Usually, when we record the series, we need six months to do 10 episodes. This time we needed 10 months to record six episodes. Honestly, I can promise that this season will be spectacular."
A math algorithm has predicted the most likely deaths in season 8 of 'Game of Thrones'
Data scientist Taylor Larkin has created an algorithm based on data, including qualitative readings pulled from the fan-created Game of Thrones wiki page, the 2,000 living and dead characters from George R.R. Martin's A Song of Ice and Fire, and considered external variables such as gender, age, family lineage, and so forth, in hopes of giving fans a hint as to who is most likely to die in in the upcoming season.
Here were the findings:
Daenerys Targaryen — 83.77% chance of death Jaime Lannister — 72.91% chance of death Tyrion Lannister — 70.76% chance of death Bran Stark — 66.02% chance of death Cersei Lannister — 60.39% chance of death Jon Snow — 58.99% chance of death Euron Greyjoy — 54.95% chance of death Sansa Stark — 50.28% chance of death Arya Stark — 49.04% chance of death Gendry — 39.87% chance of death
Emilia Clarke drops a major hint about Daenerys' final Scene in Season 8 of 'Game of Thrones'
Given the growing body count within Game of Thrones, it remains to be seen if Daenerys will finally rule the Seven Kingdoms of Westeros.
While details of the plot still may remain unclear, actress Emilia Clarke did drop a major hint to Vanity Fair when she spoke on shooting her final moments.
In her candid cover story, Clarke revealed that end for the Mother of Dragons in Season 8 is likely to be controversial.
"It fucked me up," she said. "Knowing that is going to be a lasting flavor in someone's mouth of what Daenerys is . . ." She later continued, "I'm doing all this weird shit. You'll know what I mean when you see it."
Arya Stark might be the "#lastwomanstanding" in Season 8 of 'Game of Thrones'
Maisie Williams might have dropped a vital clue about Game of Thrones' season 8 with an Instagram post waving farewell to the show.
Williams, who plays Arya Stark, shared a picture of blood-spattered Nike Air Force 1s with the caption, "goodbye belfast. goodbye arya. goodbye game of thrones. what a joy i've had. here's to the adventures to come." The caption was followed by several hashtags including, most notably, "#lastwomanstanding."
The hashtag has set tongues wagging about how season 8's final battle will pan out. While specifics have been kept under wraps, Williams' post hints that it will be bloody — no surprise there — and that Arya, the youngest of the Stark daughters, might be the last woman to survive it.
Could the young wolf of Winterfell — battle-hardened after her time in Braavos — outlive the likes of Cersei, Brienne of Tarth, and her sister Sansa? All will be revealed.
Stay tuned for more developments as they occur.