After the grand opening of its traveling Archive Exhibition in NYC last month, GANT is gearing up for round two, and this time it's going trans-Atlantic, landing in the heart of London.
With a focus on celebrating its 74-year-old heritage that started with shirtmaking back in 1949, the exhibition brings GANT's partially unknown history to the fore, recounting what pieces (from the year it was founded till today) made the American sportswear brand so popular.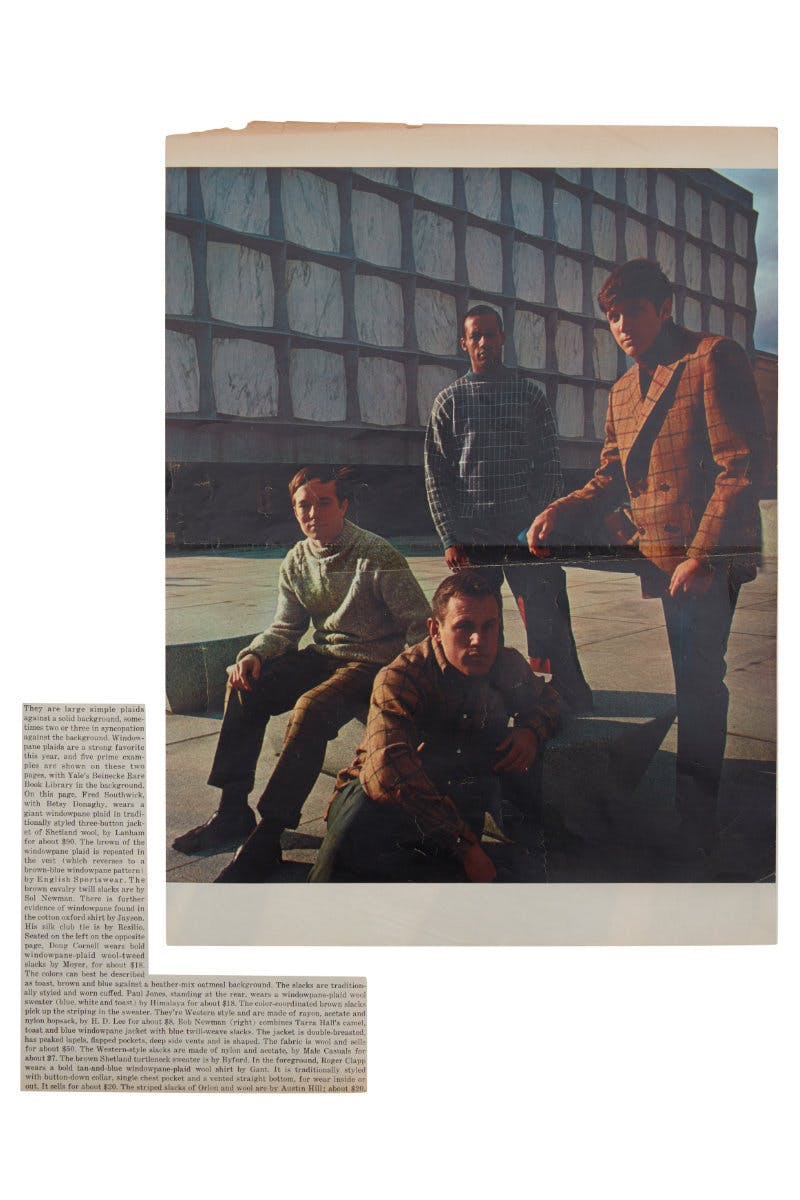 The four-day London edition will take over DIJONSS, located just a stone's throw from the hustle and bustle of East London's Brick Lane. Brought to life in 2022, DIJONSS is a space run by creative collective Bone Soda, used as a hub to learn skills, forge connections and celebrate creativity. So who better to curate the show than Samuel Trotman, aka Samutaro? The East London Dalston native is somewhat of a hybrid industry expert in the fashion world — think sartorial specialist meets trend consultant.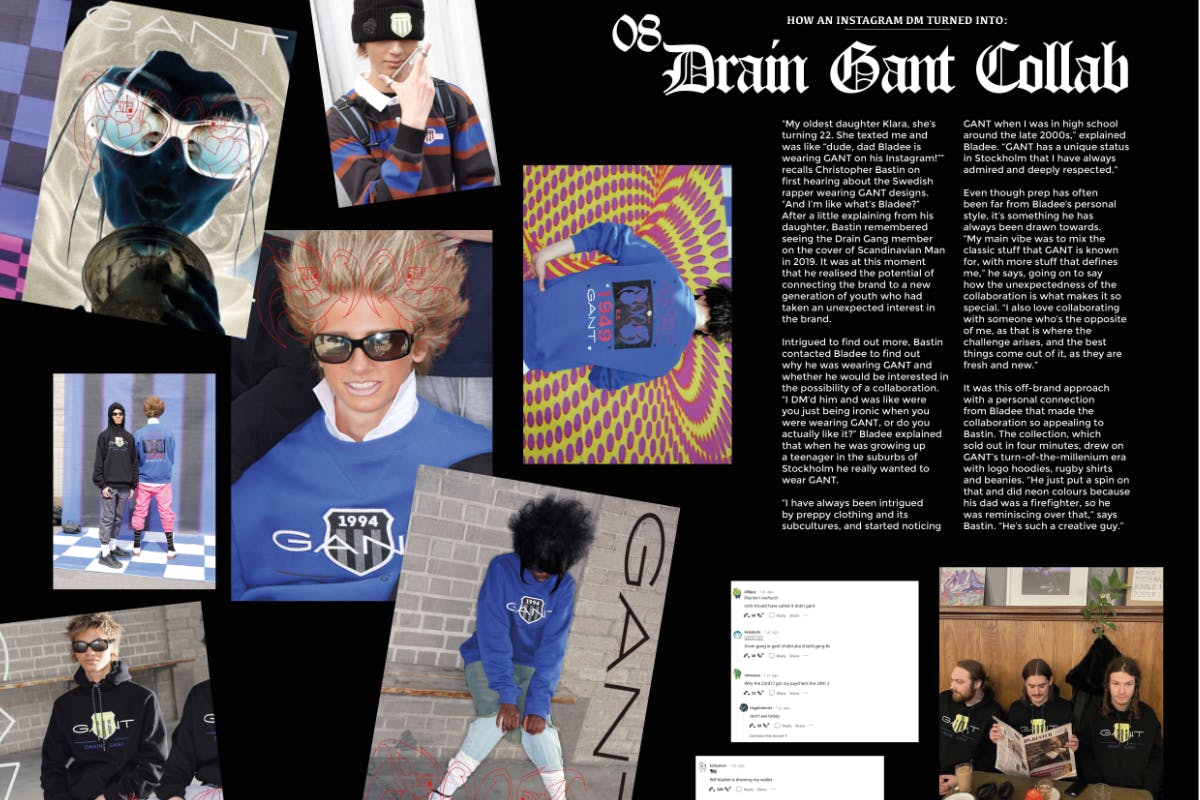 From oversized sweatshirts and graphic tees to varsity jackets and college campus memorabilia, Samutaro has hand-picked a never-before-seen display from GANT's extensive backlog of pieces that has a focus on '90s sportswear and skate style — two of GANT's subcultures alongside prep. "While working on this project, I learnt that GANT is a company that values the importance of curiosity and creativity. I spent a few days at the HQ with Creative Director Christopher Bastin, pouring through the thousands of vintage garments, and I'm really excited to present my curation of grails. We explore the brand's part in the founding of American preppy style, key innovations like the button-down shirt, and other obscure facts like the history behind gothic/blackletter typeface in prep and streetwear, as well as uncovering how preppy style found its way to Swedish suburbia and a Drain Gang collab," says Samutaro.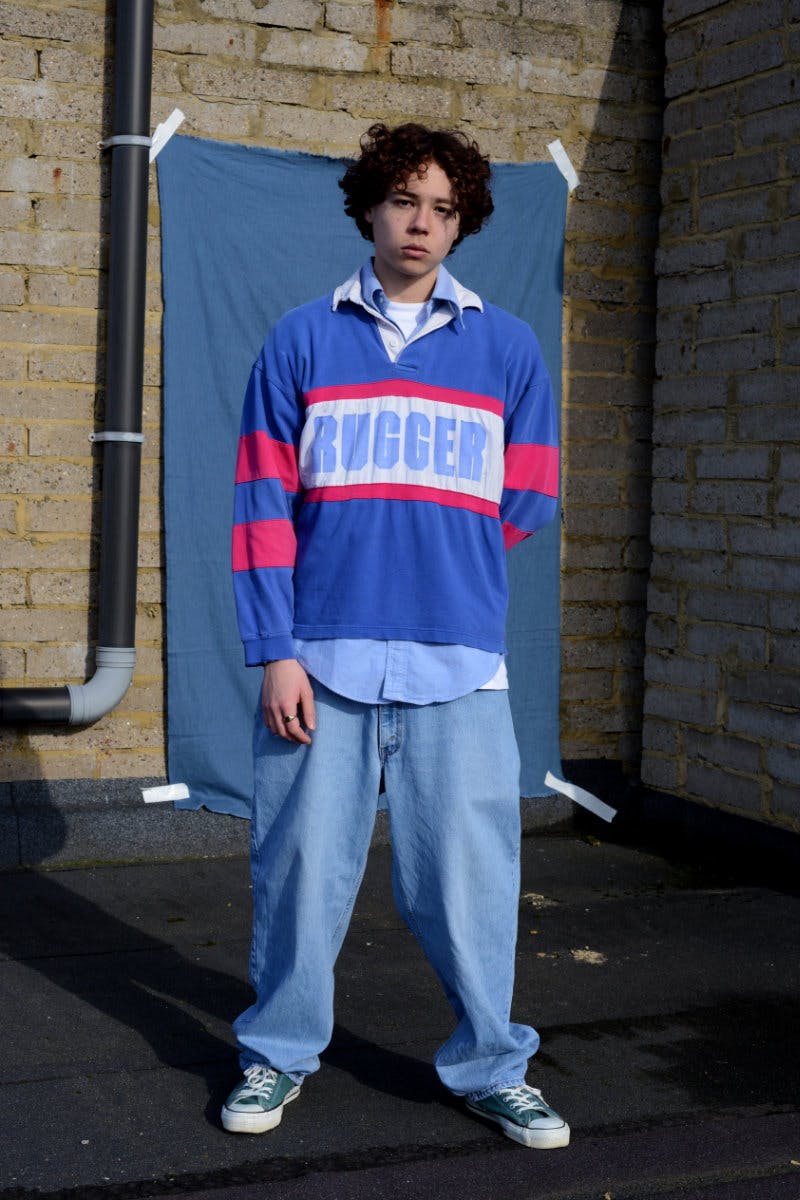 GANT asked why preppy style was confined to college campuses and helped make it a global phenomenon. They asked why shirts had to be white or blue and ignited an explosion of color and pattern. It's these types of questions and curiosity that help them unlock creativity — and creativity leads to innovation.

Samutaro
For this second exhibition, GANT and Trotman also put together a zine that deep dives into the multi-layered identity of the brand itself. "I personally love a lot of the '90s 'GANT Sports' pieces. In one of the chapters in the zine, we explore how GANT never got adopted in street culture in the same way as its competitors, yet it still offered the same styles that were popular back then. Prep is something that has continuously evolved throughout popular culture, so it was important for me to uncover the stories that speak most to today's generation of young fashion enthusiasts," he explained.
Samutaro worked with stylist and vintage collector @ulterior_reconnaissance and photographer @henry_rich for the zine, to create editorial images that reflected a more contemporary approach to the GANT archive. "We reimagined these pieces through a lens of '90s streetwear by styling the pieces alongside staples of the era like baggy chinos, denim, and layers like slouchy polo shirts."
I think it's a really great time for GANT to reaffirm its place in the US market as a pioneer of prep style. There's been so much interest and reinvention about preppy style and what it means today. Unlike other key players, GANT hasn't had its moment to shine in recent years, so it's going to bring a whole new wave of attention not just to its current collections but also vintage ones.

Samutaro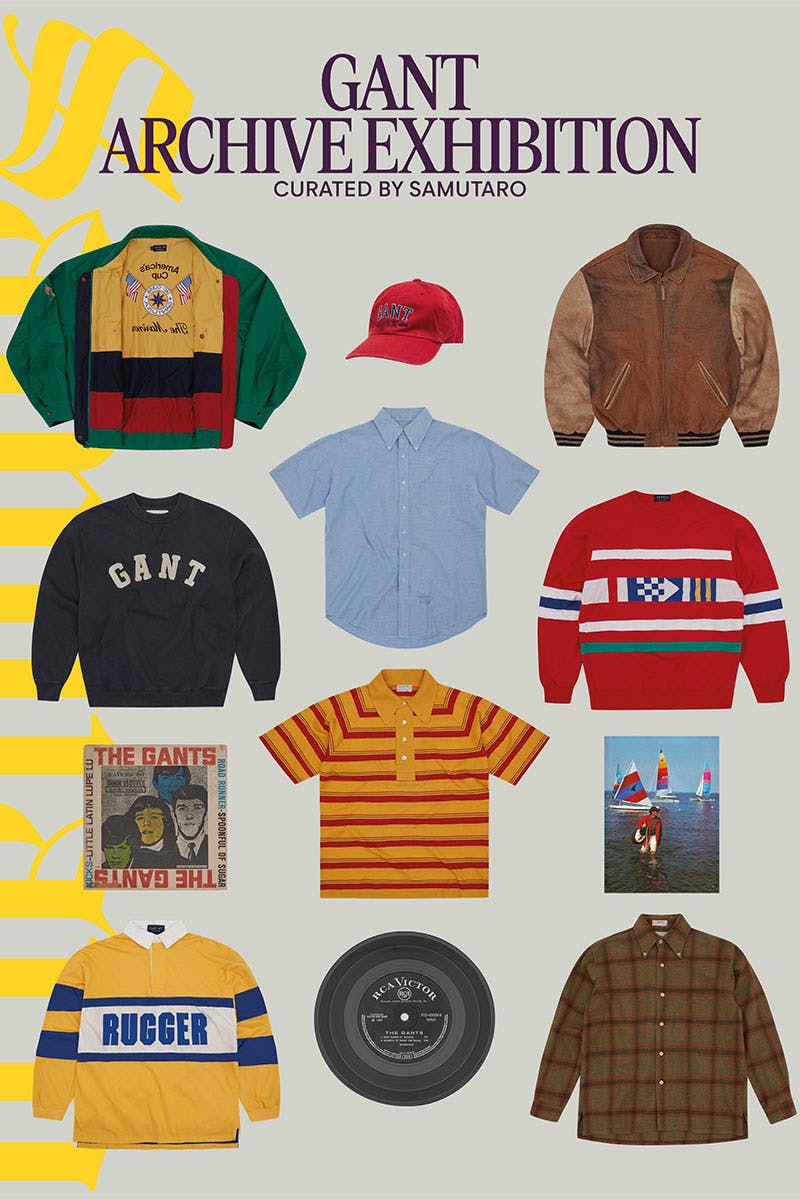 Check the GANT Archive Exhibition out for yourself from March 30th - April 2nd at DIJONSS, 6 Dray Walk, London, E1 6QL. Opening hours are Thursday - Saturday: 10am - 7pm and Sunday: 11 am - 5pm.
The GANT gang will move on to Paris later in the Spring for the final exhibition, with dates and location to be announced closer to the launch.
Find out more about GANT here.