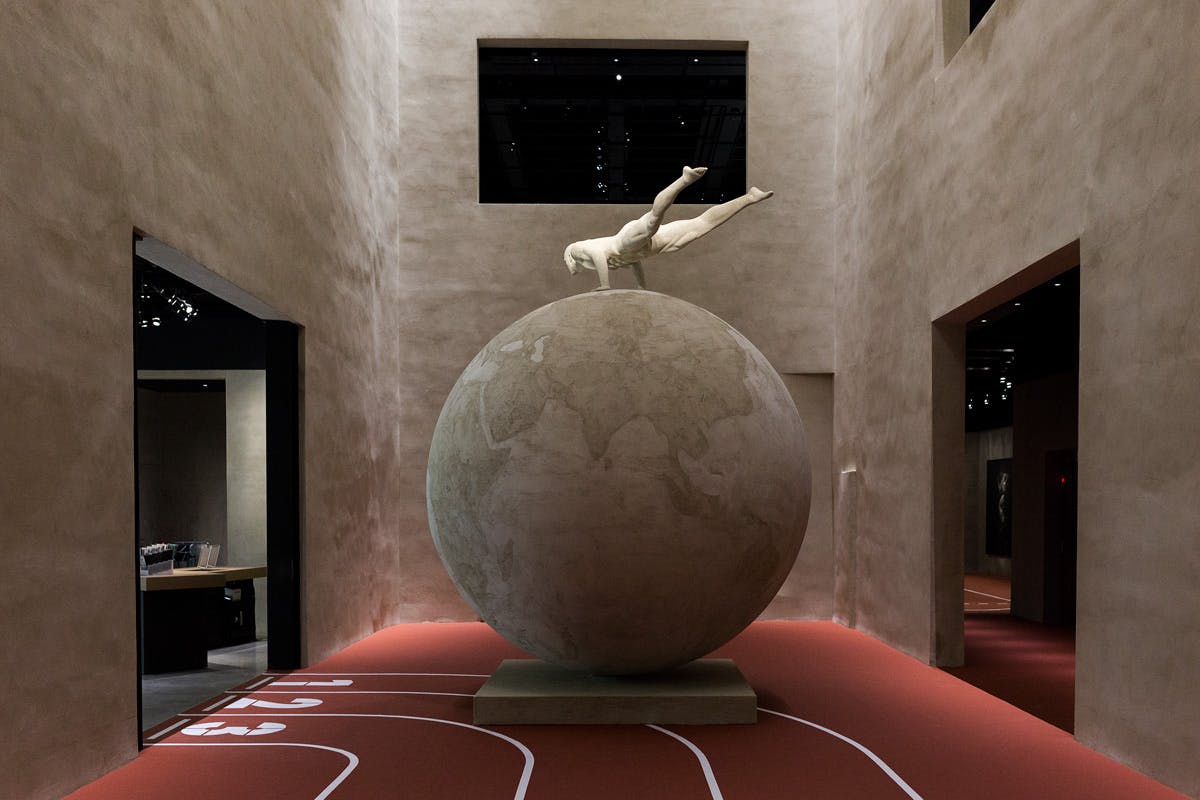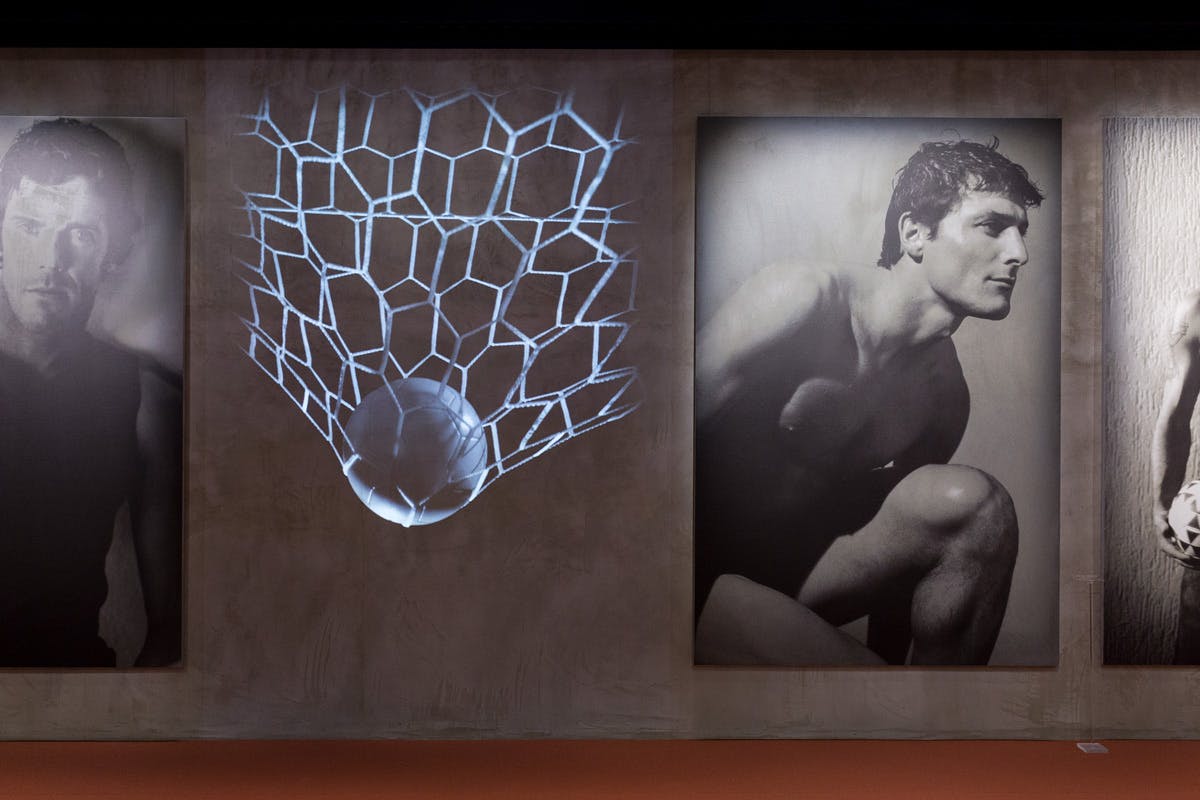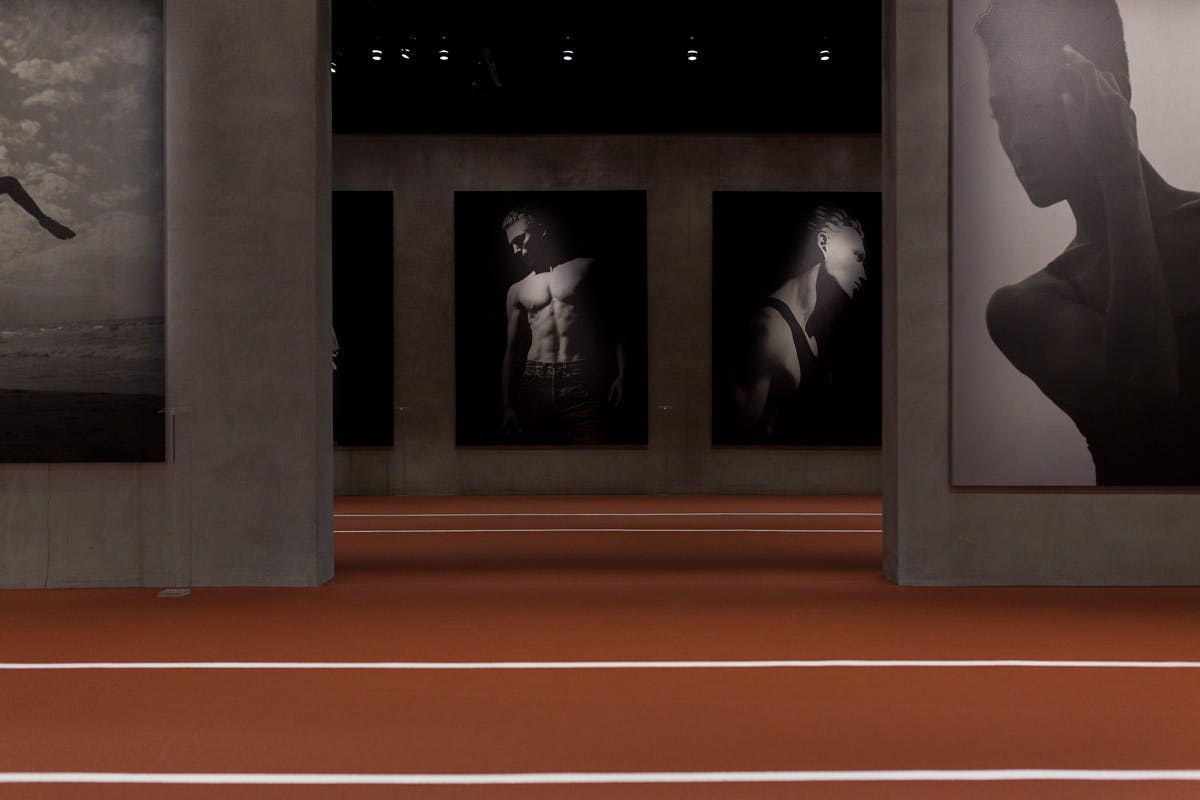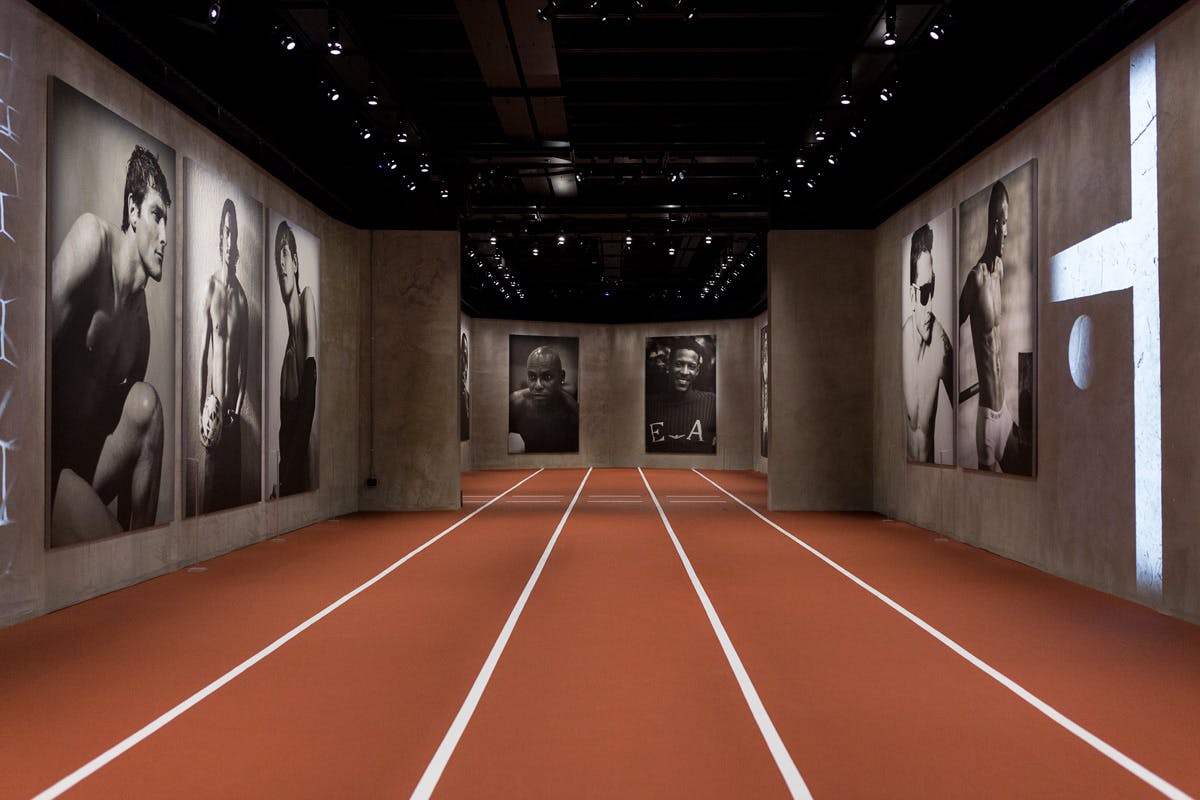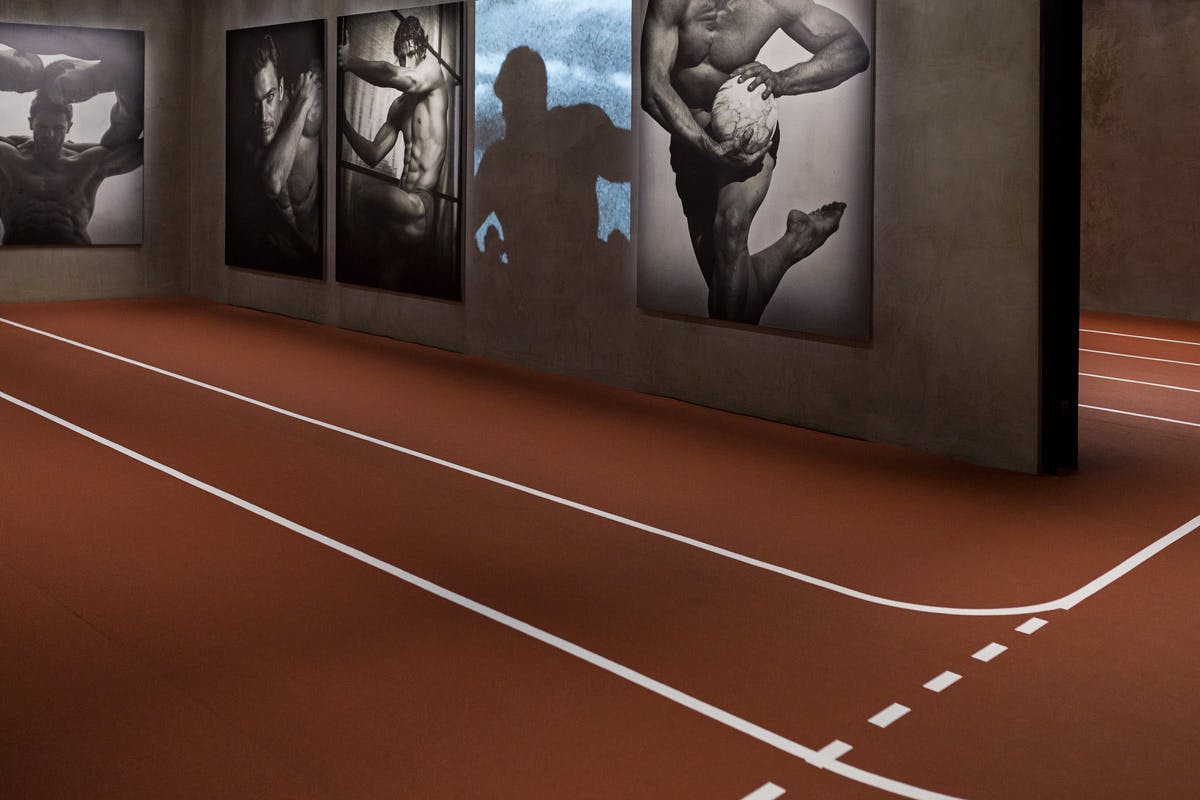 Amidst the excitement surrounding Milan Fashion Week, iconic designer Giorgio Armani is opening an energetic new photography exhibition in Milan titled "Emotions of the Athletic Body." Joined by a host of Italian Olympians, we visited the Armani/Silos space housing the exhibition to share an exclusive first glimpse.
Immediately upon entry, the exhibition space is deeply immersive. A running track floor signals the beginning of an athletic journey. Armani's work comes alive within the lowly lit concrete walls; the surrounding architectural aesthetic is brutal and minimalist. Much of the photography captures movement perfectly, but video projections quite literally place you in the action.
The photography is a display of triumph, pride, unity and struggle. It captures sports people's athletic achievement, alongside their natural aesthetic beauty which Giorgio Armani so admires. The sculpture on display at the entrance, for example, resembles an ancient statue of an idyllic Greek God and introduces visitors to his vision. Despite the intense visuals, it's arguably sound that completes the immersion: a heavy bag's rattling chain; a boxer's short, sharp breaths as he throws a strike; a gymnast uttering sounds of struggle and strain; a swimmer gliding through a pool... Walking around, the emotion and energy can be felt.
Thierry Henry, Cristiano Ronaldo, David Beckham, Francesco Totti, Serena Williams, Rafael Nadal, Mario Cipollini, Felix Savon, Michael Lewis; the list of international sports stars shot for Armani campaigns and featured within the exhibition is endless. Exploring the Armani/Silos' other floors, one begins to understand the breadth of Mr. Armani's talent and how it has led to his company working with these individuals.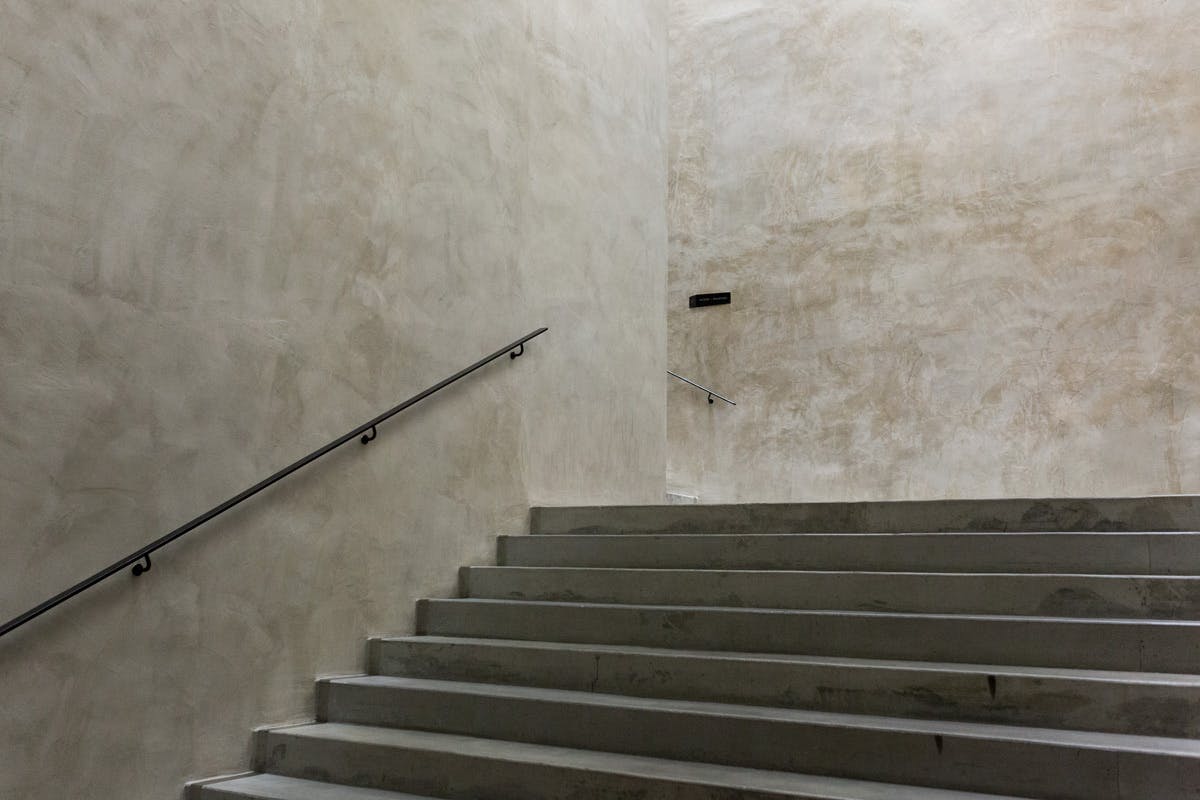 The 4,500 square meter space opened in 2015, celebrating the company's 40th anniversary. It houses a selection from Giorgio Armani's vast creative catalog, displayed across four floors and divided into themes. The space gives a glimpse into the designer's world, illustrating his history, capturing present moments, and anticipating the future.
Located in the fashionable Tortona area in Milan, the renovated building was originally constructed in 1950 as the Nestlé company's granary. During the rebuild, Armani acted as architect, interior designer, and curator—particularly impressive considering he recently celebrated his 82nd birthday.
Alongside fashion labels, Armani has put his name to hotels, restaurants, cosmetics, furniture, homeware, confectionery, perfume, and luxury yachts. Despite various missteps earlier in his career and not founding the company until his forties, Giorgio Armani became one of the world's most critically and financially successful designers.
The exhibition opens September 23, more information and tickets are available exclusively through Armani/Silos via the link below.