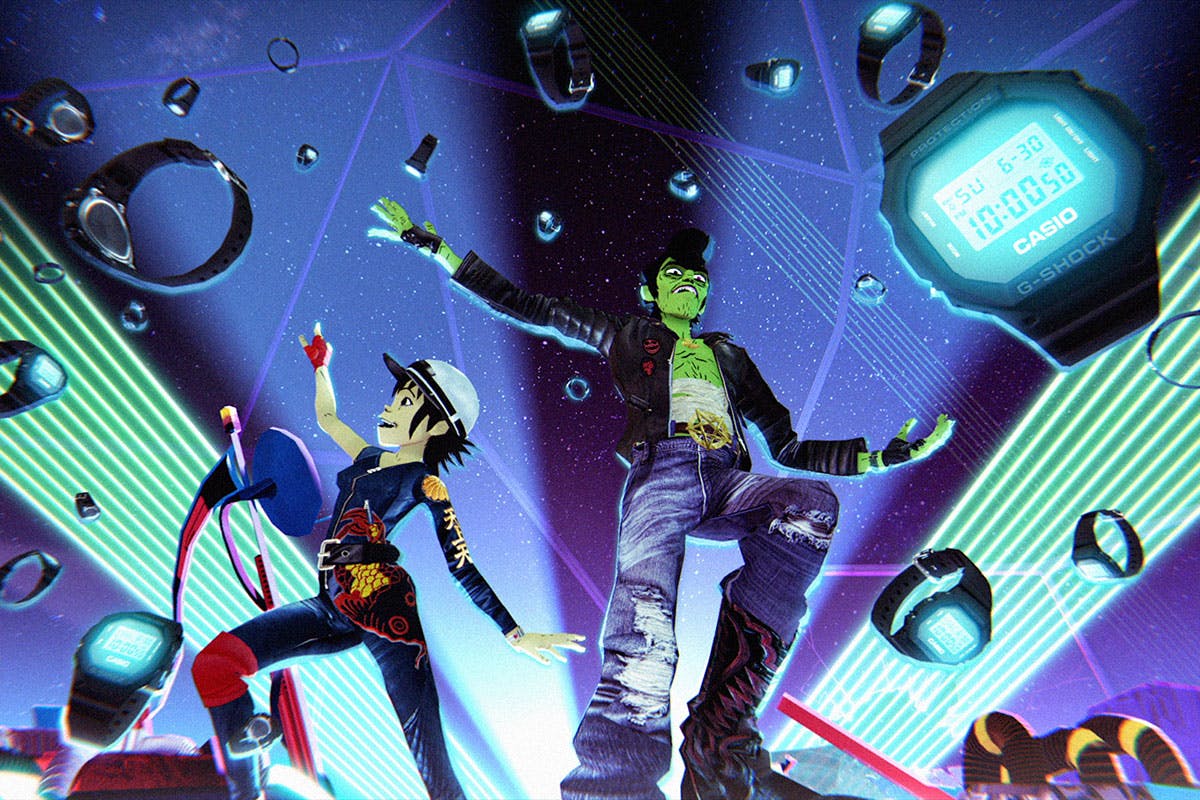 Even when they're not making music, Gorillaz always have something fresh in the works. Last month, G-SHOCK founder Mr Ibe teamed up with the British band on a special collection of watches to celebrate the brand's 35th anniversary. As you can see by the various colorways for the DW5600, the flashy pieces were all designed with members 2D, Murdoc Niccals, Noodle, and Russel Hobbs in mind.
Highsnobiety recently caught up with Gorillaz to learn more about the mechanics of putting together such a timeless collection. Scroll down for the exclusive interview and for more information on the watches, visit G-SHOCK's website.
Why did you want to collaborate with G-SHOCK?
2D: Personally, I just really needed a watch. Mine broke in 2003 and it's been stuck on 10:37 ever since. Which is useful twice a day, but apart from that it's quite misleading.
What are some of the "mutually aligned intergalactic goals" between Gorillaz and G-SHOCK that are referred to in the mission videos?
Murdoc: Ehh, I'd say that's just code for my hard-earned reputation of causing chaos and destruction, combined with G-SHOCK wanting to give their watches a deep-space durability test. Match made in heaven, mate.
How involved were you in designing this collection with Kikuo Ibe?
Murdoc: Well, I was banged-up for much of the conceptual stage, so I was happy to see they made a green to match my distinctive skin type. It does mean it gets a bit lost on my wrist though, so I'm planning to switch with Noodle. But don't tell her.
What was the overall experience of working on this collection like?
Noodle: It was very efficient. Collaboration is in the blood of Gorillaz.
How do the watches represent each member of the band? What distinguishes them from each other?
Russel: Each watch is engineered from strands of our DNA, then set to the rhythms of our individual heartbeats. Nah, just kidding. They're different colour schemes and designs, and are engraved on the back with our faces in profile. Mine's a different model – bigger, tougher and solar-powered – Armageddon-proof, I call it. Pays to be prepared.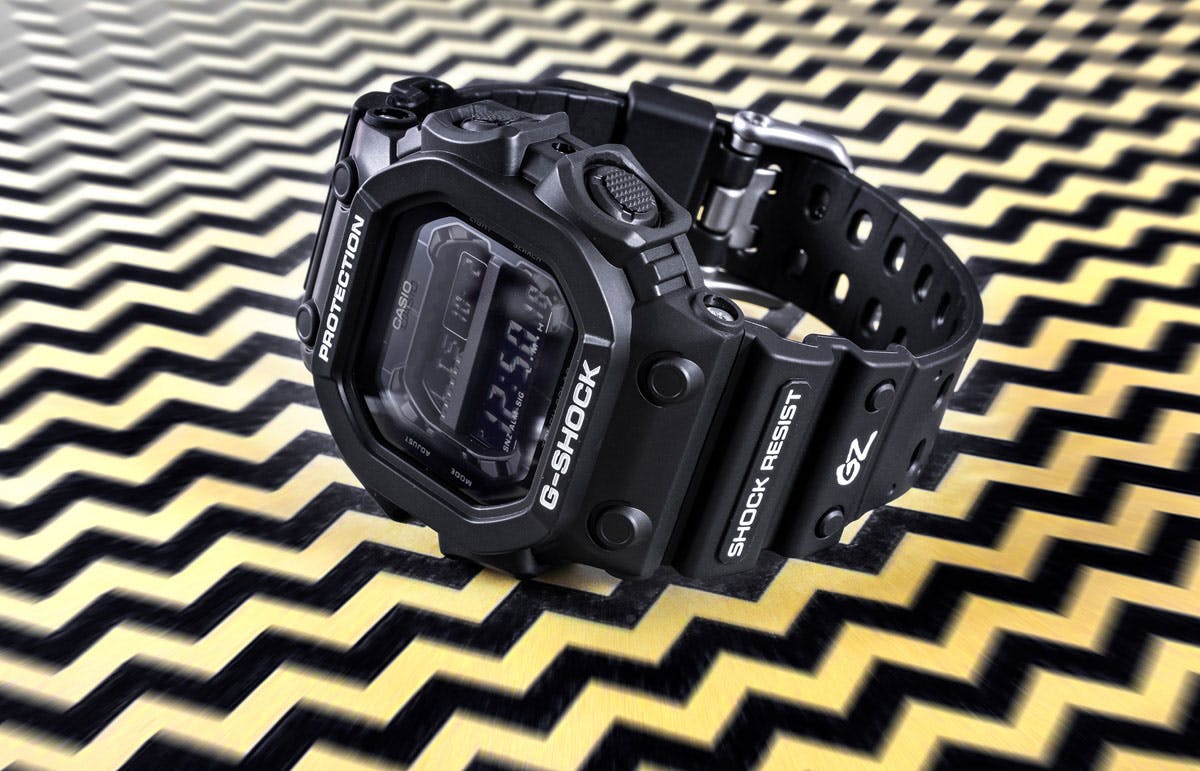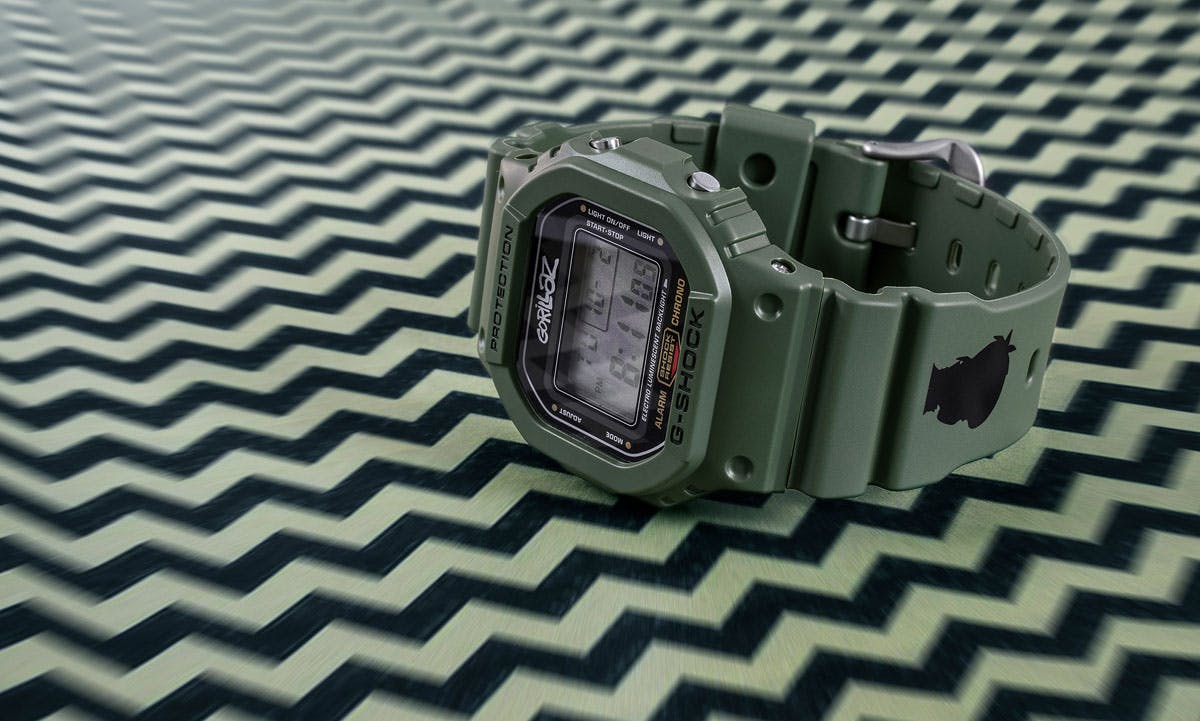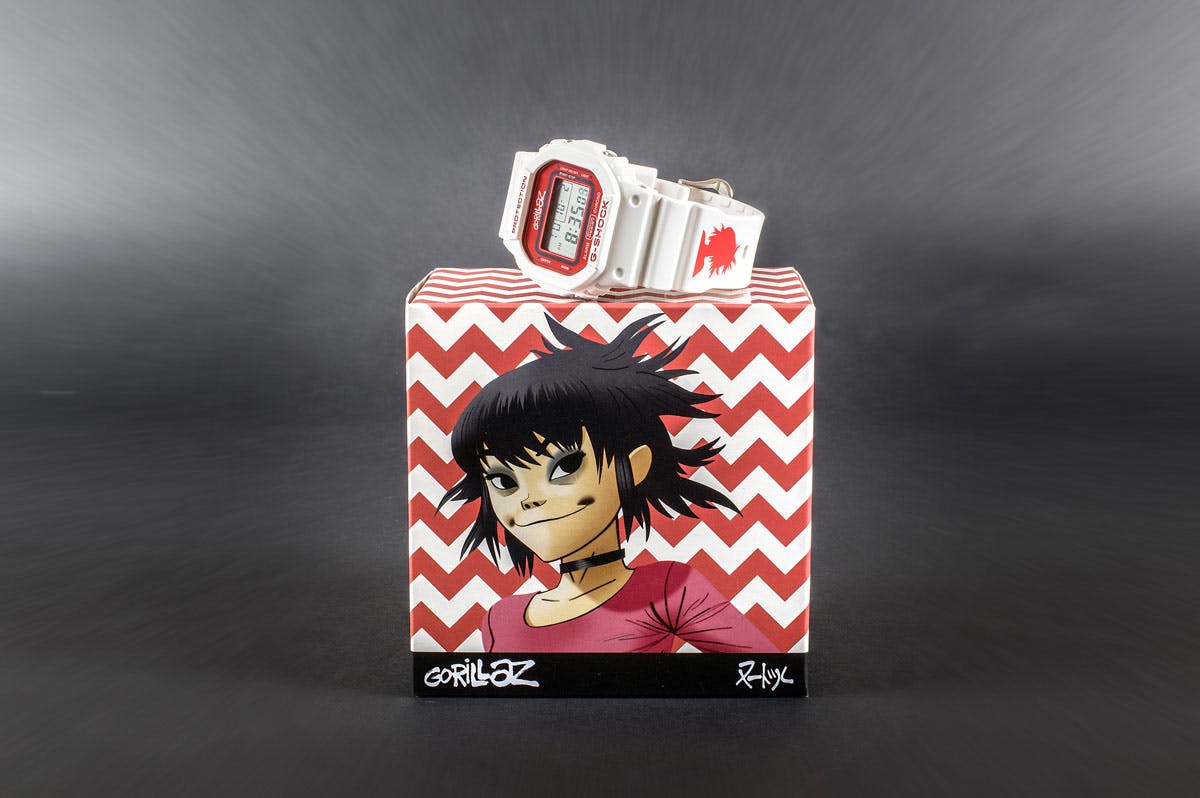 What does the concept of time and timelessness mean to you?
Russel: It's the one constant in the cosmos. Time is gonna pass, so make it count. If you got stuff to get done, get it done. Time is ticking. Or, y'know, elapsing on a sweet LED display.
Gorillaz has always been ahead into the future, but how do you feel about the current time period that we exist in?
Noodle: We are living in the now… NOW. Stay positive.
If you could go back in time and change one thing what would it be and why?
2D: Someone once told me you should never look back. I can't remember who, and it doesn't matter now 'cos that's the past and they're most likely dead. Like right now, for example, I fancy a peppermint tea, so I am going to go make one. Goodbye, thanks for your time, you've been great, I have been 2D.
For more Gorillaz goodness, revisit our interview with 2D where he made us a playlist right here.