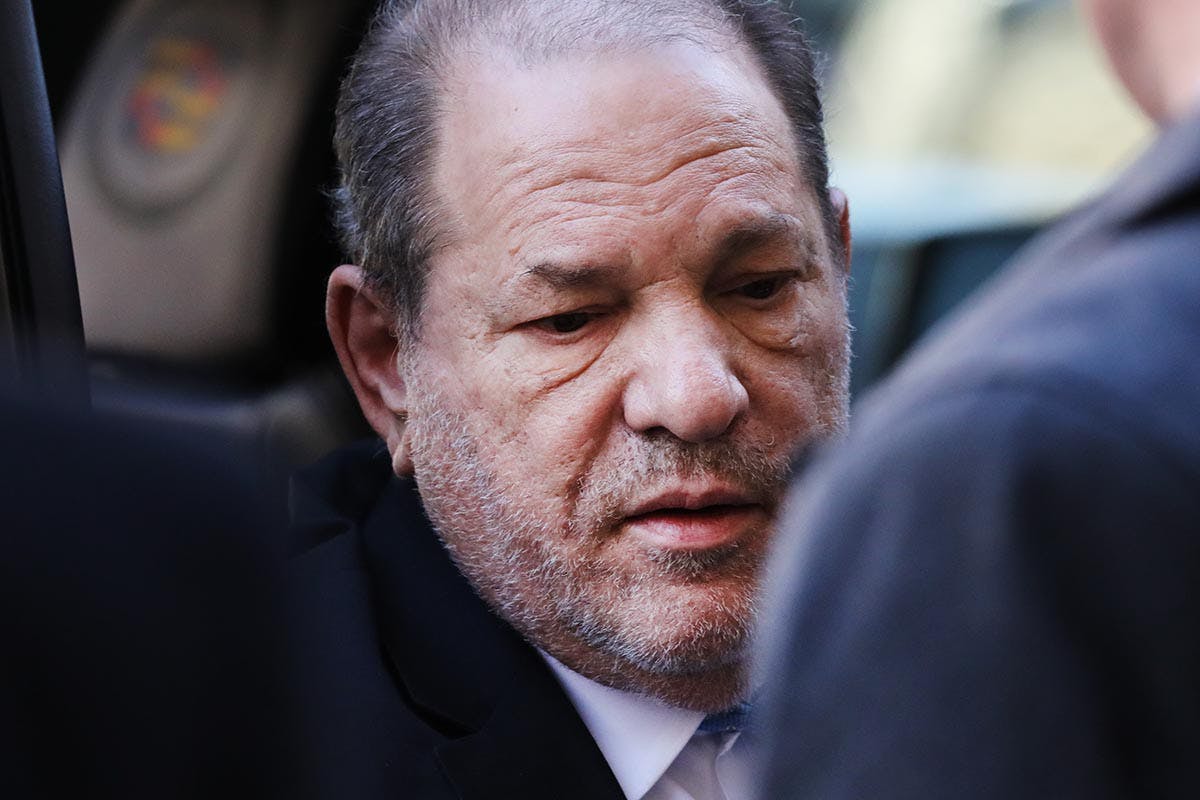 Celebrities have taken to Twitter to share their reactions to Harvey Weinstein's 23-year jail sentence, which was announced yesterday, Wednesday, March 11.
Among the celebrities who chimed in on the news were a number of the women who helped to bring the disgraced media mogul to justice: Rose McGowan and Rosanna Arquette, #MeToo founder Tarana Burke, and Ronan Farrow, who broke the story for the New Yorker in 2017.
Tina Tchen, president of anti-sexual harassment organization, Time's Up, also posted a statement praising the women who spoke out against Weinstein in court. After praising them for their courage and strength, she wrote, "We remain in solidarity with the more than 100 survivors who suffered abuse, harassment, and rape at the hands of Harvey Weinstein. The trauma of sexual assault and harassment is lifelong – we can only hope that today's sentence brings all of the survivors of Harvey Weinstein some measure of peace."
Find a selection of the reactions below.