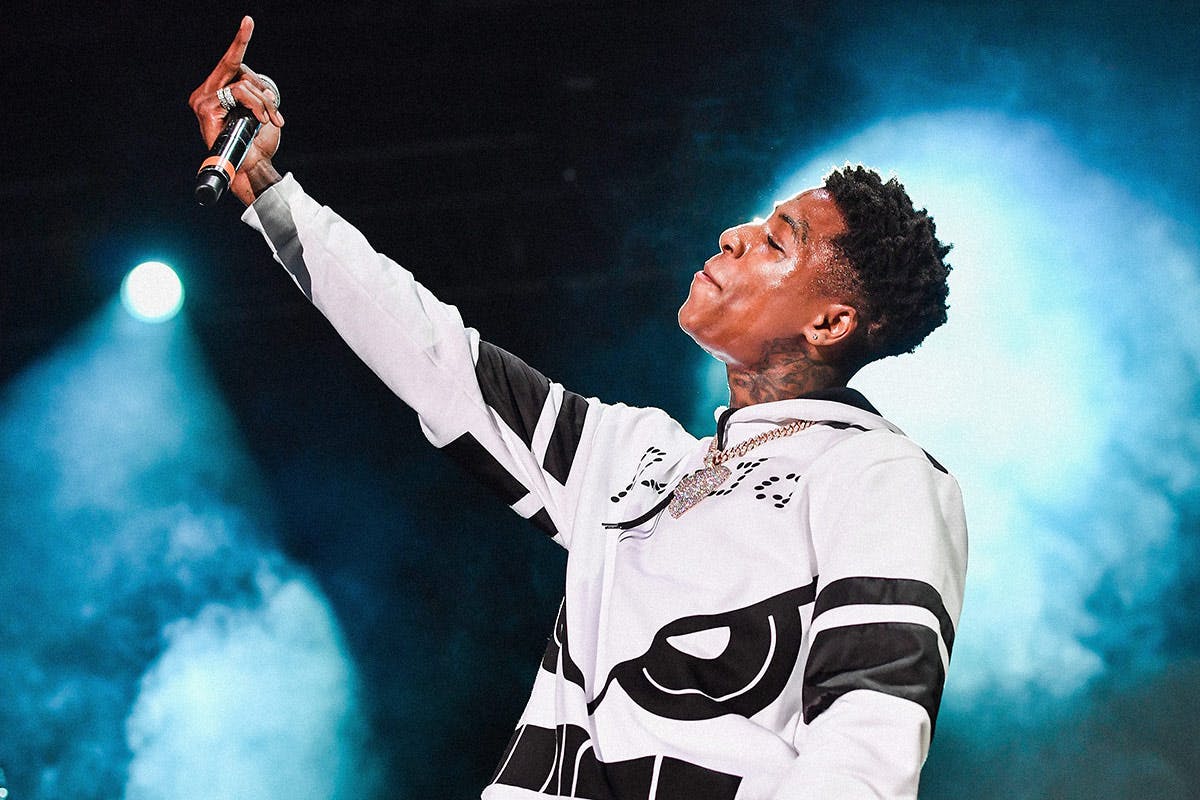 By its very nature, the music business commodifies creativity for financial gain, often leaving its innovators out in the cold. Even in its embryonic stages, sheet music writers were only entitled to 15 percent of the royalties from their compositions; as the model pivoted to home recordings, these miserly standards were solidified and linger to this day. But in spite of lauded figures such as Prince warning of the "indentured servitude" of traditional label contracts, scores of hip-hop icons found that, when success was in reach, labels preyed on their naivety.
"When you a new artist, you really don't have that much leverage," Nas reflected on NPR back in 2014. "And when you dealing with a 100-year-old record company worth billions of dollars… you just like, 'If whatever you guys say about this contract is right, I'll trust you.'"
Where labels have instilled complete compliance in signees, rappers can find themselves locked into what has been dubbed a "slave deal," a term that came of age in 2020 through usage by Meek Mill, The Game, Kanye West, and Big Sean. The finer details of these contracts might vary, but the prevailing characteristic is an absence of autonomy over masters or publishing.
Offered up to groups, solo acts, and beatmakers alike, locking budding talent into unfortuitous deals became so hardwired into music industry practice that no amount of fame or influence has been enough to liberate some legendary artists from their inequitable contracts. In the case of heralded producer Hit-Boy, his slave deal with Universal has been evaluated as the "worst publishing contract" ever by three separate attorneys. Likewise, three decades after signing to Tommy Boy, De La Soul still receive a paltry 10 percent of the royalties from their influential catalogue, while the same contractual treachery meant that TLC achieved diamond certification with 1995's CrazySexyCool and filed for bankruptcy all within one calendar year.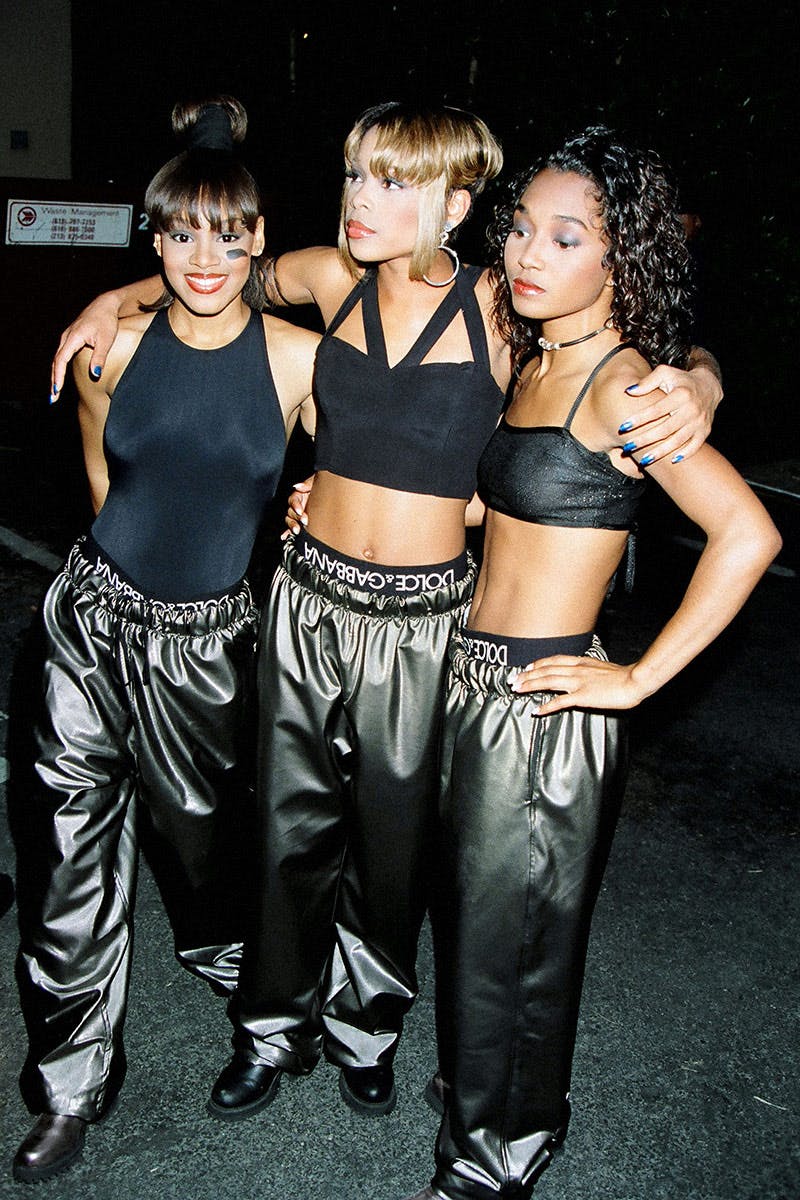 Sadly, even these highly publicized acts of avarice couldn't prevent modern MCs from encountering this time-honored trap. After experiencing a meteoric rise, a then 19-year-old Lil Yachty confessed that "he didn't know" who owned his publishing. Scooped up at 18, Tyga eventually had to buy his way out of a disadvantageous deal with Cash Money, and in July of last year, NBA YoungBoy revealed that no matter what concession he made, Atlantic Records wouldn't amend their terms.
"I said they can have the next 4 albums free. All I want is my masters. Still got told no," he proclaimed via Instagram. "Dirty game."
In previous eras, a 21-year-old artist grandstanding for his catalogue would've been unheard of. Yet in the current climate, his disgruntlement is endemic of a larger shift within hip-hop, in which ownership isn't only an asset, but the true signifier of success.
No longer seen as the banal complexities of the business, artists who have moved to keep their publishing are flaunting their sovereignty with the same glee as their predecessors once flaunted such signifiers as cars and diamond chains.
Spearheaded by independent stalwarts such as the business-savvy Russ and Young Dolph (who historically turned down a $22 million deal to retain "100 percent ownership"), hip-hop has now reached a point where Sniper Gang's JACKBOY isn't detailing a lavish lifestyle, but crooning "I'm not a slave, I own my masters" on his latest single. In the same breath, Rich the Kid is admonishing "old n****s who been rapping 100 years & still don't own their masters" on Instagram amid fans celebrating the late King Von's foresight in securing his publishing. All the while, 21 Savage nonchalantly brandishes his ground-breaking 100 percent ownership deal with Epic Records, secured by making himself into a proven commodity long before he put pen to paper. Despite assuming a role as one of hip-hop's more composed entities in recent years, even J Cole was susceptible to a moment of fiscal self-aggrandizing on 2018's KOD as he declared: "Platinum discs and I own masters bitch / Pay me."
While the financial upside is plain to see, how ownership morphed into a badge of honor within hip-hop has its roots in both the long history of missteps and a spate of modern developments.
One factor that's certainly played a role is the increased awareness and education on the pitfalls of traditional deals. In fact, before he'd formally asked for his masters, indie label forebear Master P was using NBA YoungBoy's $2 million, five-album-deal as an exemplar of what to avoid.
It could also be argued that this enhanced drive to become the master of your own destiny is a byproduct of the transition from artist to "mogul," which rap's elite have made into an integral part of the culture.
"Ownership is the highest symbol of status in hip-hop — why brag about having the most expensive bottle of bubbly when you could own the entire champagne company? And why rap about somebody else's brand when you could publicize your own?" Forbes' Senior Editor Zack O'Malley Greenburg tells Highsnobiety. "Watching stars like Jay-Z and Kanye West become billionaires — due in large part to their insistence of maintaining some degree of ownership over their ideas, and referencing them in rhyme — has served as an aspirational example to up-and-coming artists."
Without a doubt, the rigid presence of the CEO mindset in hip-hop myth-making has led to artists, including Rich the Kid, to view the title of "bossman" as an ideal. But when it comes to how this translated into more emboldened dealings with labels, it's important to factor in how ownership was repositioned from a pipe dream to an achievable goal through changes in the marketplace.
Year-by-year, the previously stacked deck is being distributed to the talent via the many pathways to independent or nonconventional success that have emerged. Empowered by an increasingly online world, a new crop of artist-centric companies are making the creator's proprietorship over their work a key tenet of their business.
In a discussion about how they had fashioned an enticing platform (that had attracted everyone from Busta Rhymes to Anderson .Paak and Brockhampton), Empire's VP of operations, Nima Etminan, told HipHopDX that "most of our big deals came from word of mouth," meaning that once news of a more democratized approach to distribution emerged, there was no going back.
Devised as the record label branch of independent rights and publishing company Kobalt Music, AWAL's artist-first manifesto has ushered the Mercury Prize-nominated Little Simz, Lil Bam, and FINNEAS onto their roster. In the view of their VP of A&R Eddie Blackmon, hip-hop's growing rejection of archaic royalty splits is the product of a collective awakening around what you can do in-house.
"Over the past several years, there has been a seismic shift in the traditional artist/label relationship", he tells Highsnobiety via email. "We're seeing artists grow wiser and take control of their careers, even if it means sacrificing huge advance checks and unfavorable terms. Artists are realizing that if you have an AWAL-like deal and a great team, they can grow on their terms. Additionally, in light of the pandemic and lack of touring, artists are realizing that their royalty income is proving to be an incredibly valuable revenue stream."
Industry-wide, artists and behind-the-scenes figures are waking up to the idea that rather than succumbing to the false sense of security afforded by tradition, dismantling the system will both bolster your pockets and separate you from the pack.
As the former manager of Chance the Rapper and a wilfully dissenting force in the industry, Pat Corcoran helped build the allure and upside of flouting the machine in order to go it alone. Intended as a way to "promote and protect" artists, Corcoran and his team are now continuing this work through their Warner-backed imprint Nice Work, shepherding the careers of rap collective 99 Neighbors, Knox Fortune, Daisy, Dom Sarfo, and others from an ethos purpose-built for the new outlook that Pat helped popularize.
"Above all, we want to foster an ecosystem in which the artists are the true forces behind the music industry," the Nice Work team remarks. "When ownership is in the hands of artists, creative control is too, leading to the most authentic and genuine art. We champion artists, and making sure they keep ownership of their masters is the first way to correct a long overdue standard."
Armed with new allies and intel of the system's diminished structural integrity, the changing shape of the industry has empowered rappers to seize the new leverage that the digital world provides. And with Midia Research reporting that the revenue accrued by independent artists increased by 32 percent between 2018 and 2019 alone, all indicators suggest that ownership is slated to become much more than a hot-button issue or trend item.
In fact, not only will labels be more inclined to strike favorable deals to keep any modicum of an artist's profits, but the idea of ownership as a prerequisite to true power in the highly competitive world of hip-hop could have major implications for the future of the industry.
No longer handcuffed to draconian industry practice, hip-hop has collectively noted its bargaining power as the world's leading genre. And now, those bold enough to either vie for their publishing or prioritize long-term earnings are being rightfully celebrated. And although ownership is largely wielded as a token of individual supremacy or aspiration, the best-case scenario is that the increased onus on owning your output will translate into a full-scale reappraisal of the relationship between labels and a culture that they've liberally profiteered from for almost half-a-century. One hopes it may pave the way for a new era, one where an art form that arose from the ingenuity of a marginalized community is no longer the establishment's property to carve up as they see fit.