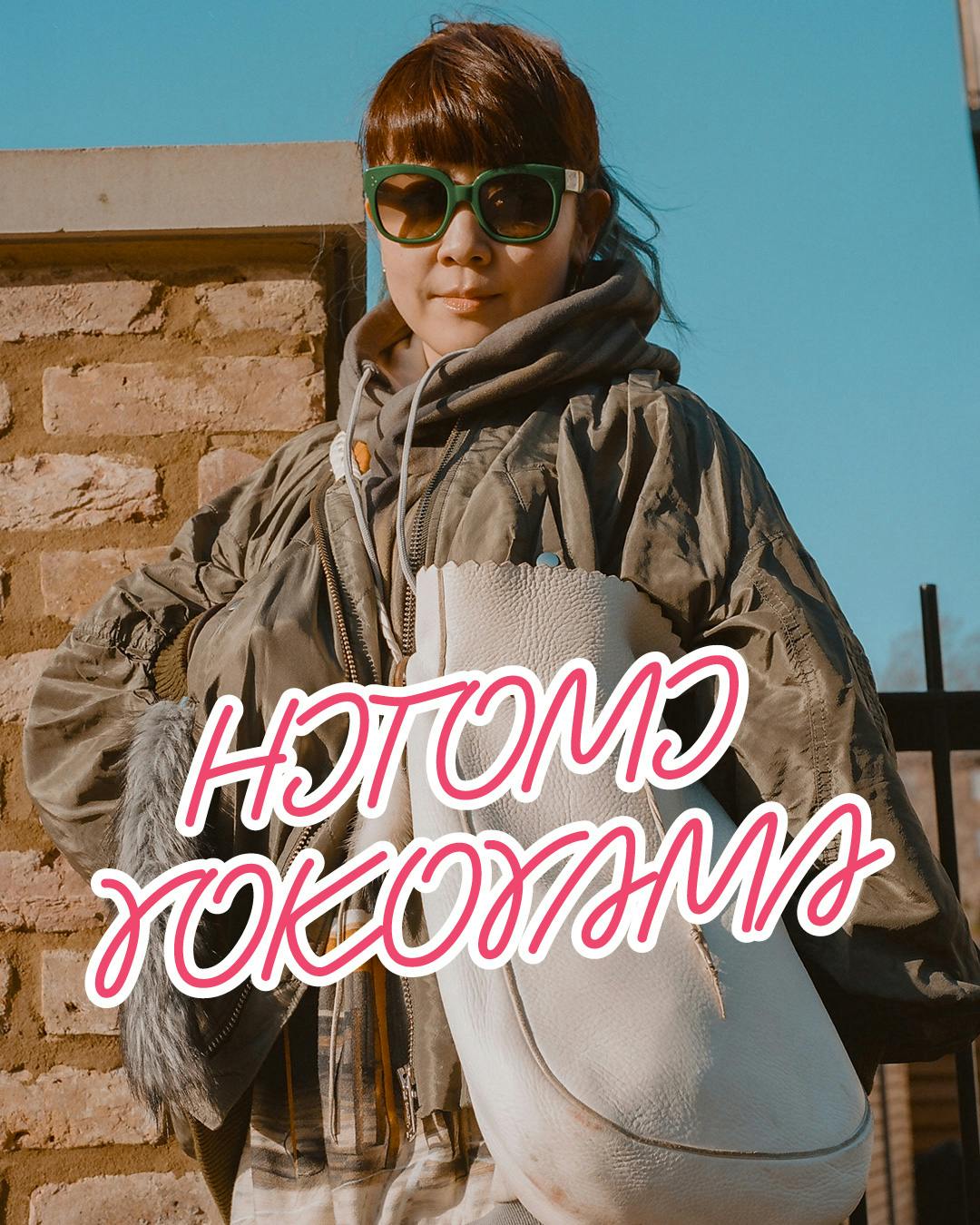 For the latest edition of FRONTPAGE, we visited living legend Hitomi Yokoyama – a streetwear figure every bit as crucial to the culture as her friends Jun Takahashi and NIGO.
In the brief history of street culture, Hitomi Yokoyama is one of its most prominent hidden figures. If Hiroshi Fujiwara is considered the de facto "godfather of Japanese streetwear," Yokoyama is most definitely its godmother. A contemporary of UNDERCOVER founder Jun Takahashi and Tomoaki "NIGO" Nagao — who would go on to establish A Bathing Ape and Human Made — Yokoyama was at the forefront of Tokyo's Ura-Harajuku movement that gave rise to Japan's cadre of covetable brands like WTAPS, Neighborhood, Bounty Hunter, and countless others.
As a teenager growing up in Tokyo's Yotsuya neighborhood, Yokoyama became fixated with the British punk bands she saw on TV and heard on the radio. "I was listening to The Clash, Adam & The Ants, and The Sex Pistols," she says. "The first thing in fashion I got really excited about was Malcolm McLaren and Vivienne Westwood's clothing I saw Johnny Rotten wearing."
It was through seminal Japanese magazines like Takarajima that she got put onto McLaren and Westwood's Seditionaries clothing line and SEX shop in World's End. She also discovered "Last Orgy," an influential Takarajima column started by Hiroshi Fujiwara. It was basically a cheat sheet of what brands, bands, and trends were about to blow up.
But Yokoyama didn't just read about what was cool — she lived it, too, exploring Tokyo's underground nightlife at clubs like Picasso and Nabaron, which played everything from ska, rockabilly, and reggae to the hottest bands in London at the time. The scene got her close to Jun Takahashi and future Bounty Hunter founder Hikaru Iwanaga, who played in a tribute band called the Tokyo Sex Pistols, and NIGO, who sometimes stepped in as their drummer. Yokoyama remembers how the now-icons dressed at the time, recalling Takahashi as a would-be Johnny Rotten and Iwanaga as a stand-in for Sid Vicious.
"This kind of place was more like a culture school than just a club," she says. It's where she learned how to dress and met like-minded people who shared the same passions, like Vivienne Westwood and punk. "It was a real life social network in the days before the internet."
NIGO and Takahashi had met at Tokyo's prestigious Bunka Fashion College, the same institution that produced Yohji Yamamoto and Junya Watanabe. Yokoyama worked at a hair school in the neighborhood called Ciao Bambina, which doubled as a community hub for area youth, since their parents weren't allowed in. NIGO got his hair cut there, and Yokoyama admits she used to steal a product called Rock Gel, a hard hair gel ideal for Takahashi's avant-garde punk hairstyles.
At the same time, Takahashi and NIGO were becoming a dynamic duo in their own right. They had taken the reins of Fujiwara's "Last Orgy" column and brought it to Popeye magazine (the newer, younger answer to Takarajima) under the moniker "Last Orgy 2." It was clear they had the juice now, so under Fujiwara's mentorship they turned their platform into a first-of-its-kind retail concept: NOWHERE.
Before that store opened, Yokoyama remembers the small network of streets as a neighborhood with hidden gems interspersed throughout. There was Hitomi Okawa's MILK, Nobuhiko Kitamura's Hysteric Glamour, and punk boutique A Store Robot, which Yokoyama frequented. But NOWHERE began the evolution of Harajuku's backstreets into an in-the-know shopping destination. The shop launched both Takahashi's UNDERCOVER and NIGO's A Bathing Ape.
"Jun started making clothes on a domestic sewing machine, making one-off items. He was a genius at an early age," remembers Yokoyama. "Then you had NIGO, who was a massive expert on vintage clothing and had great style."
The Ura-Harajuku scene and the brands to emerge from it would expand from a small underground community to a huge global movement, and Yokoyama would play a crucial part in that transition when she moved to London in 1993.
"My plan was to study English and go to make up school," she explains. "One day, I was walking down the street and I met a guy called Barnzley. He recognized my Seditionaries clothes and was very curious about my UNDERCOVER clothes."
Fate made it so that one of the first people Yokoyama met in London was one of its most well-connected people. Simon "Barnzley" Armitage is a fixture of London's club scene and its underground subculture. As a shop guy for Vivienne Westwood and Malcolm McLaren, he took advantage of the store's screen printer to make bootleg Chanel T-shirts before getting into deconstructing clothes. He's donned many hats and worked on numerous projects throughout the years, including co-founding the label A Child of the Jago with Joe Corre — Westwood and McLaren's punk progeny.
Yokoyama's Seditionaries fit caught his eye immediately, and they connected over a shared love of clothes, music, and punk culture. Yokoyama was still looking for a room, and Barnzley actually had an opening at his flat, recently vacated by Spanish artist Luciana Martinez de la Rosa.
"I think Hitomi was quite happy to move into a flat full of cool clothes, art, and records," recalls Barnzley. "Maybe not so happy I kept her up all night with loud music, girls, insane pop stars, and messy graffiti artists."
Yokoyama admits she didn't get much sleep thanks to the loud music, but describes the London she found as "like Disneyland." With Barnzley as her cultural sherpa, she rubbed shoulders with Joe Corre, Nellee Hooper of The Wild Bunch, Paul Cook of The Sex Pistols, Primal Scream's Bobby Gillespie, and Paul Simonon of The Clash. Many of the figures she previously only read about, that seemed worlds away in the translated pages of Japanese glossies, now became face-to-face acquaintances.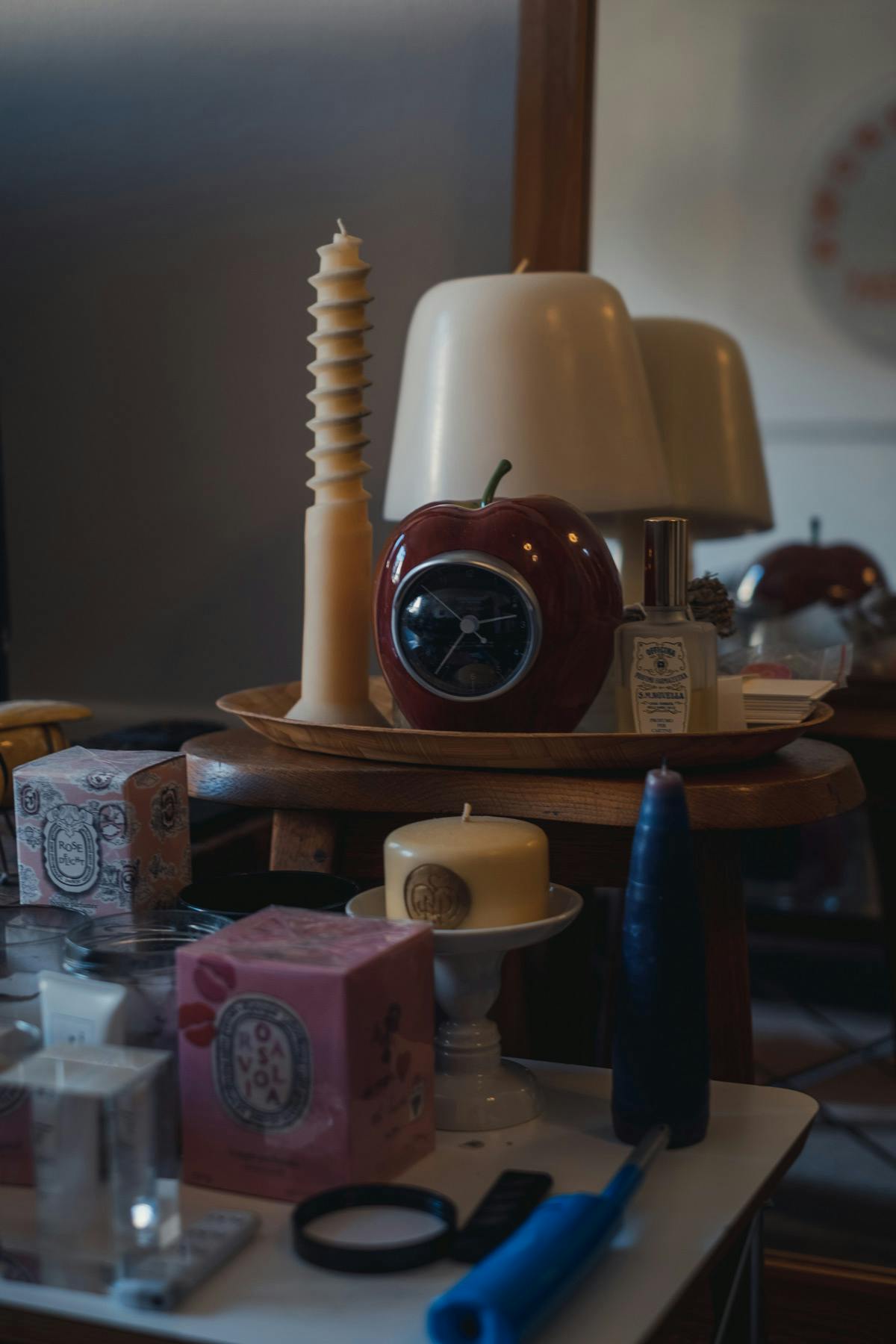 "Everybody seemed to be a pop star, artist or model," she says. "It was nonstop 'til 4 a.m. most nights."
In addition to putting Yokoyama on to London's hippest clubs and clothing stores, Barnzley also introduced her to Cuts, an underground hair salon that was pretty much the city's answer to Tokyo's Ciao Bambina. Founded by the late James Lebon, younger brother of fashion photographer Mark Lebon, he created a template for a new breed of alternative hairdressers. Inspired by the DIY ethos of punk, Cuts was the first in a new type of independent hairdressers whose multi-ethnic aesthetic chimed with that of Ray Petri's wabi-sabi Buffalo style.
"It was a hub for street fashion as there were shoots for i-D and The Face. It was also where you'd find out information on clubs, clothes, and all that culture," Yokoyama says. "Working there was more like a very fashionable club than a hairdresser. It was my introduction to fashionable London."
International Stüssy Tribe member Michael Kopelman was also a Cuts regular. In 1989, he founded Gimme 5 as a distribution company, spreading the gospel of Japanese streetwear by introducing brands like Neighborhood, UNDERCOVER, visvim, BAPE, and Hiroshi Fujiwara's GOODENOUGH into ahead-of-the-game boutiques like Hit and Run (later renamed The Hideout). By 1995, Kopelman and Yokoyama's mutual appreciation had grown to the point where he felt comfortable enough offering her a job. "We were both into similar things from Japan. Nobody else in London was," he says succinctly.
With no previous background in art (and never even having worked on a computer before), Yokoyama's strong sensibilities informed what would become Gimme 5's aesthetic. Inspired by everything from Eames chairs, old record sleeves, and comic books, she taught herself to use programs like Illustrator, eventually designing a Gimme 5 clothing logo cribbed from Jack Kirby's Fantastic Four comics. Her work went on to impress her friends back in Japan, leading to graphic work for UNDERCOVER, A Bathing Ape, Real Mad Hectic, and Let It Ride as well as New York brands like aNYthing.
By the mid-2000s, Yokoyama received a major profile boost when she designed a purple and maroon Air Stab for Nike's sought-after 2006 Air-U-Breathe pack. She was inspired by the lightness of the sneaker, as well as images of rabbits and cats jumping around in her head, leading to the striking graphic on the heel she describes as "paws with eyes." She followed it up in 2008 with a mostly gray Air Max 90 Current created under Nike's Co-Lab program for the Beijing Olympics.
Despite her impressive pedigree, Hitomi Yokoyama's work seems largely swept under the rug in the story of streetwear. Perhaps that's because she's always gone under the pseudonym "HIT." It was a conscious decision on her part, creating an air of mystery around this cryptic, Japanese designer in the vein of a SK8THING or SKOLOCT.
"I started working with all these men's brands and they wanted to the put the designer's name on the shirts," she says. "There weren't many females around at the time, and I was worried that people from that scene would not take me seriously if they knew I was female. So with the alias HIT, I would not be discriminated against; it's genderless."
Yokoyama's most prolific collabs aren't just with products, but people. Through her friendships in Tokyo and London, she helped foster long-lasting relationships, like linking Mo Wax impresario James Lavelle and NYC graffiti writer Stash with NIGO. She also became especially close with the late, legendary stylist Judy Blame, who was the inspiration for Dior's Fall/Winter 2020 men's collection. Yokoyama is in the final stages of her own Judy Blame tribute (conceived in collaboration with Michael Kopelman and some of Blame's close friends, including photographer Mark Lebon and designer/craftsman Dave Baby) – a brand called Available Nowhere that uses Blame's archive on a series of T-shirts, jackets, shirts, and scarves.
Whatever she's doing, Hitomi Yokoyama is eternally grateful for the chances London gave her as a wide-eyed young woman from Tokyo. She admits that if things hadn't worked out abroad, she'd have probably moved back to Tokyo and worked at a Shinjuku sushi restaurant. Now she wants to pay that kindness forward to the next generation.
"I hope to work with artists, designers, and interesting people who might be not well-known," she says. "I want to help young people with lots of energy learn from old people with experience."