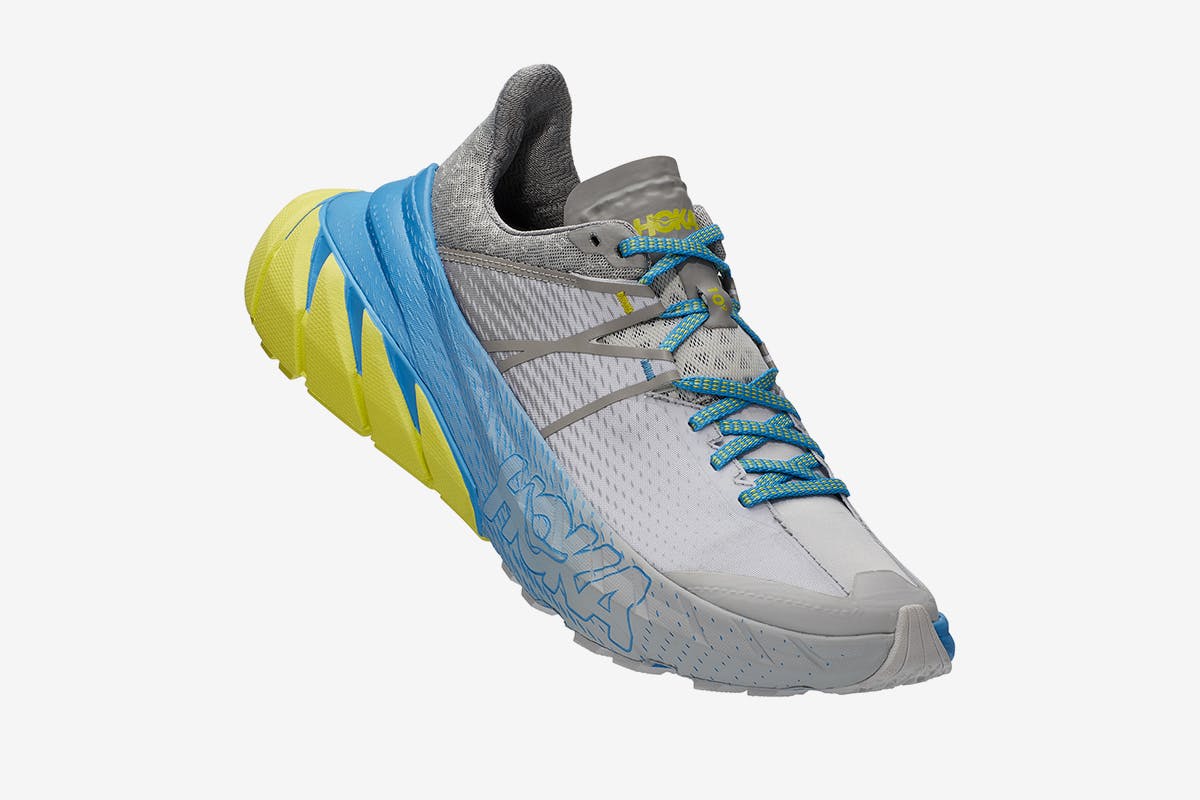 Spotted on the feet of Virgil Abloh, Kanye West, SZA, and Emily Ratajkowski, Hoka One One has well and truly arrived on the fashion scene. Still, for a portion of the brand's core audience — namely the masochistic runners whose idea of a good time is to put their bodies through utter hell — such endorsements are immaterial. Likewise aesthetics and the idea of "cool." The only thing that matters is how the shoe holds up while out pounding the pavement.
The TenNine, Hoka's latest madcap creation, won't be winning any beauty pageants, but that was never the intention. This is footwear built for serious endurance.
"We believe aesthetics follow performance and function," Gretchen Weimer, HOKA's Global Vice President of Product tells us over e-mail. "All athletic wear looks the way it does primarily because it has been designed to perform certain tasks very well. So we didn't worry too greatly about how the TenNine was going to look when we designed it. The TenNine was designed to make running downhill feel different – easier – and it looks how it needs to look in order to accomplish that."
"These things are nuts!" and "Absolute units!" were just two of the responses from Highsnobiety staffers when images of the TenNine first hit our inbox. Like an ungainly car spoiler, the eye is immediately drawn to the exaggerated midsole that extends beyond the heel counter as if it were some kind of evolving organism. They're intimidating to look at, and honestly, I'd probably balk at the idea of wearing them on a treadmill down the gym. Weimer, however, assures us that there's a method to the madness. These babies are not built for leisurely 5k jogs, but steep downhill trails.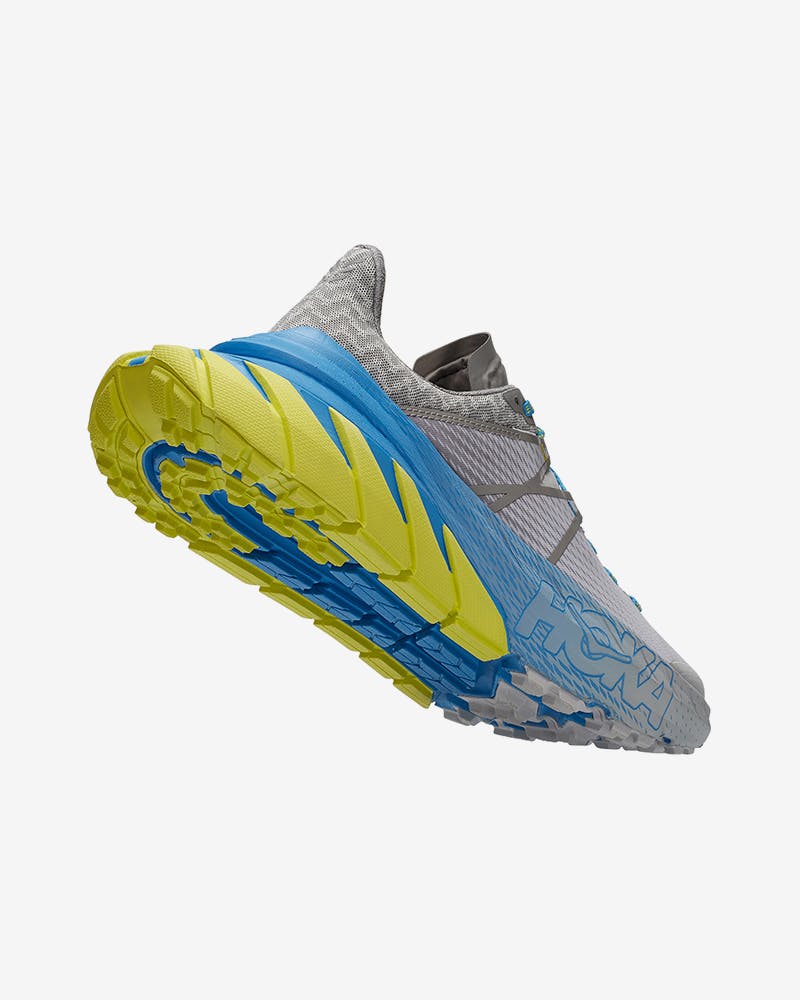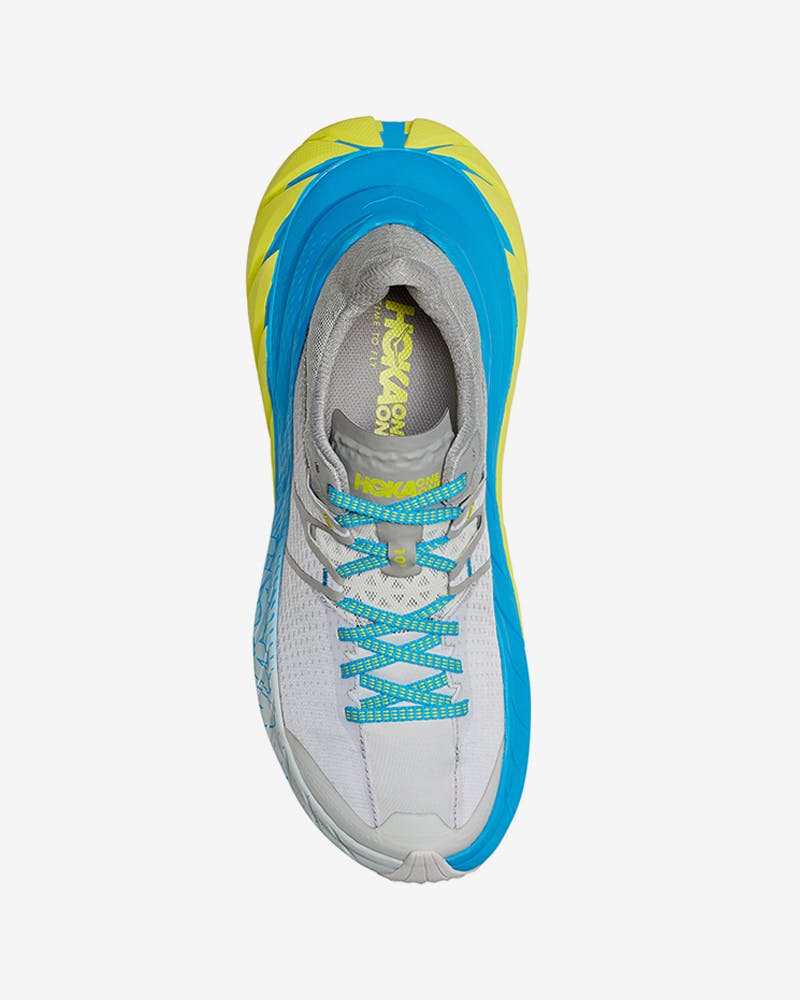 "Right away, you can tell the TenNine looks different from other footwear," she says. "It was an exaggerated midsole geometry extending from the heel that not only stands out visually, but stands out for the feeling it is designed to produce when you're wearing it. The increased ground contact is designed to increase stability and create a supple transition through the user's natural gait. Simply put, it is designed to make downhill running an easier, more enjoyable experience."
Who knows, even if the ugly sneaker craze is surviving on life support by this point, perhaps the TenNine will still transcend its raison d'être to reach the style crowd. For Weimer, it's a case of what will be will be, but she won't be sacrificing the brand's core DNA to chase likes on Instagram.
"When I mentioned earlier that aesthetics follow performance and function rather than the other way around, the recent trend toward oversized, 'chunky' sneakers is a good example: people recognize the comfort and performance engineering inherent in the max-cushion shoes HOKA pioneered, and the fashion world has followed suit," she notes. "We have worked with various designers for New York Fashion Week and have pursued collabs with brands like Opening Ceremony, and are excited to continue pursuing the lifestyle market; however, we don't want to work with just anyone, or grow for growth's sake. The brands and people with whom we work need to share our values: being bold, doing things in unexpected ways, creating the absolute best product we can, and representing diverse stories and voices."
As far as bold and unexpected goes, the TenNine certainly ticks both boxes.