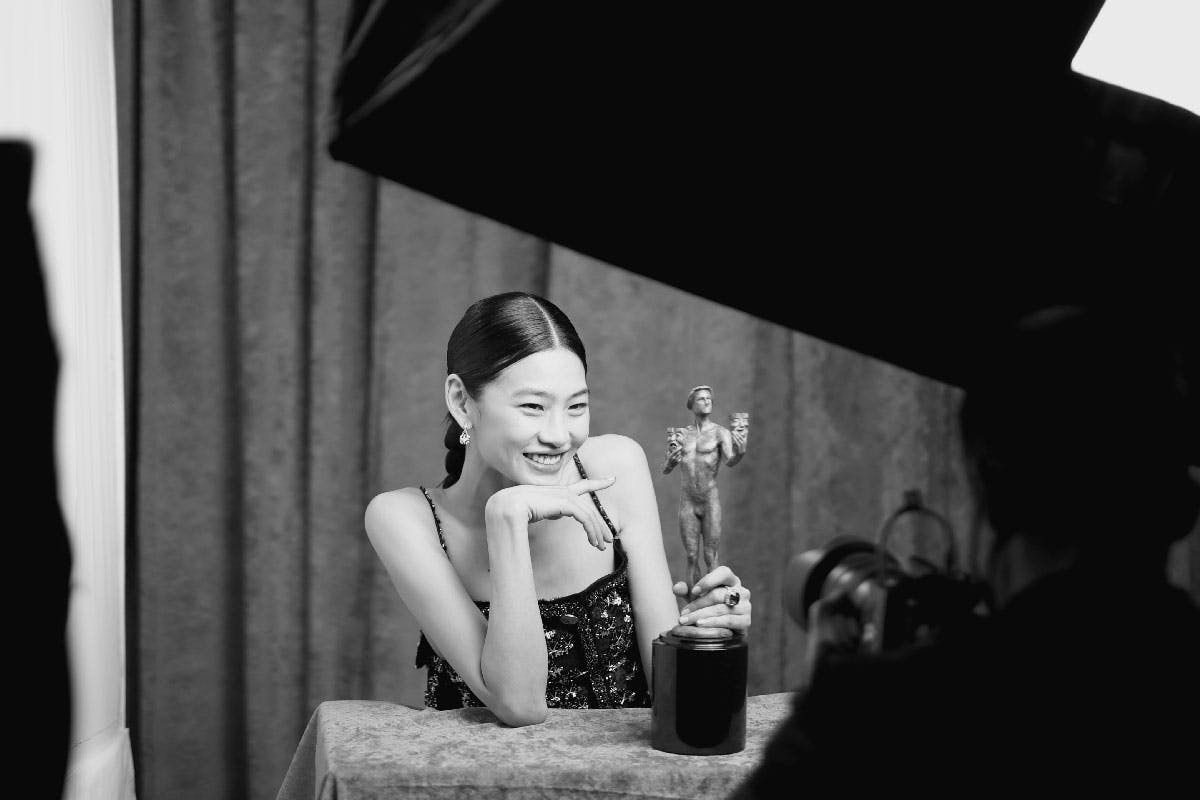 Following the success of Netflix's Squid Game last year, actress and model HoYeon Jung has become the show's breakout star.
The role as Kang Sae-byeok put her on the map in the acting world, and recently starred in The Weeknd's "Out of Time" music video, and now getting the A24 seal of approval.
Set to join the new project The Governesses, HoYeon Jung will star alongside Lily-Rose Depp, and The Worst Person in the World star Renate Reinsve in the movie based on Anne Serre's novel with the same title.
That's a pretty great cast, which features basically all of my girl crushes. Off to a great start, if you ask me.
"In a large country house shut off from the world by a gated garden, three young governesses responsible for the education of a group of little boys are preparing a party. The governesses, however, seem to spend more time running around in a state of frenzied desire than attending to the children's education," reads the book's plot, and the movie will feature screenplay by Joe Talbot, who previously worked with A24 on The Last Black Man in San Francisco.
A24 has had an impressive track record when it comes to movies, recently debuting the horror film X starring Kid Cudi, as well as other successful films including Midsommar, Uncut Gems, Lady Bird, and plenty more. With The Governesses on the way and a handful of other films set to release this year, there's no doubt that the studio will continue its high.
There's yet no release date tied to the film, but it is set to start shooting in Spain within the upcoming months.