Instagram is addressing online bullying by introducing a new feature to prevent harassment on the social media platform. The update is not only designed to cut down on bullying, but it is also meant to empower and encourage those being bullied to stand up for themselves.
As Instagram continues to utilize artificial intelligence to detect bullying and other harmful content, the new feature powered by AI alerts users when their comment may be considered offensive, prior to posting. This allows people to re-read their comment and edit any negative wording.
Next, Instagram will soon be testing a way for you to protect your account from unwanted interactions, called Restrict. After restricting someone, their comments on your posts will only be visible to that person. You can, however, approve a restricted user's comments to make them visible to everyone. Furthermore, restricted people will not able to see when you are active on Instagram or when you have read their direct messages.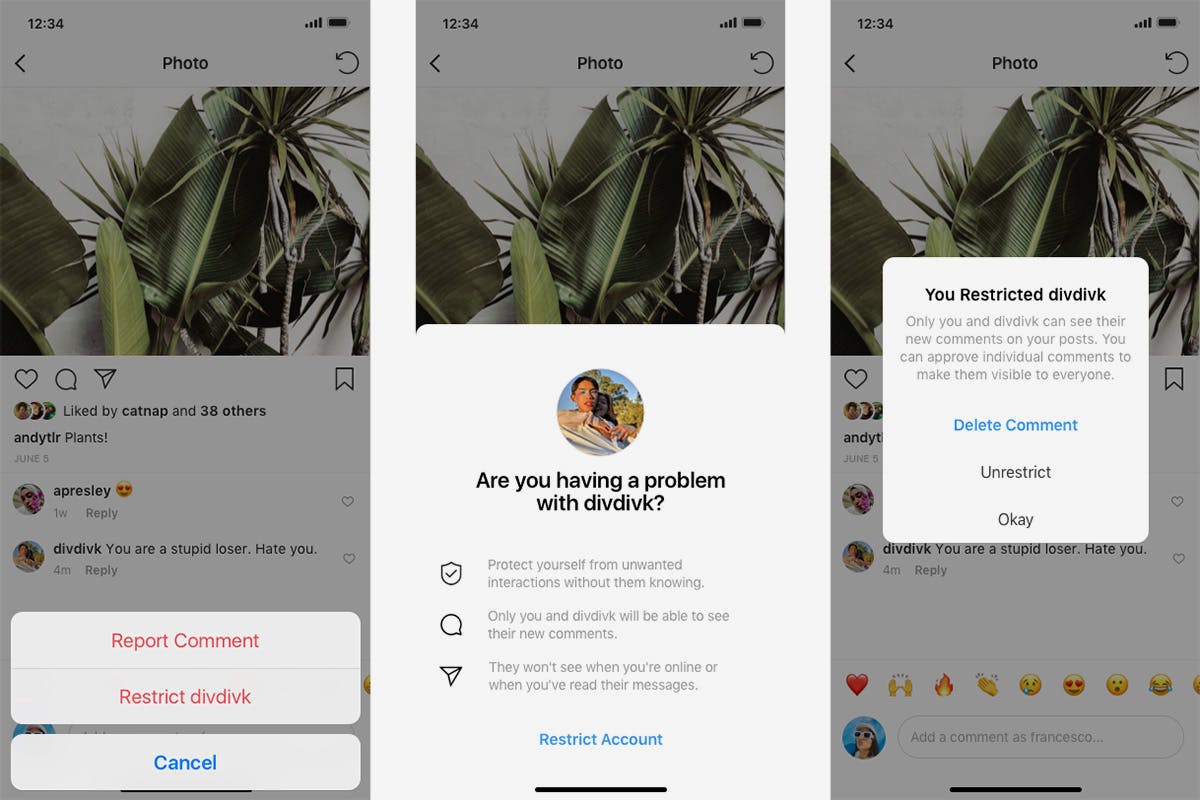 "It's our responsibility to create a safe environment on Instagram," says Adam Mosseri, Head of Instagram. "This has been an important priority for us for some time, and we are continuing to invest in better understanding and tackling this problem."