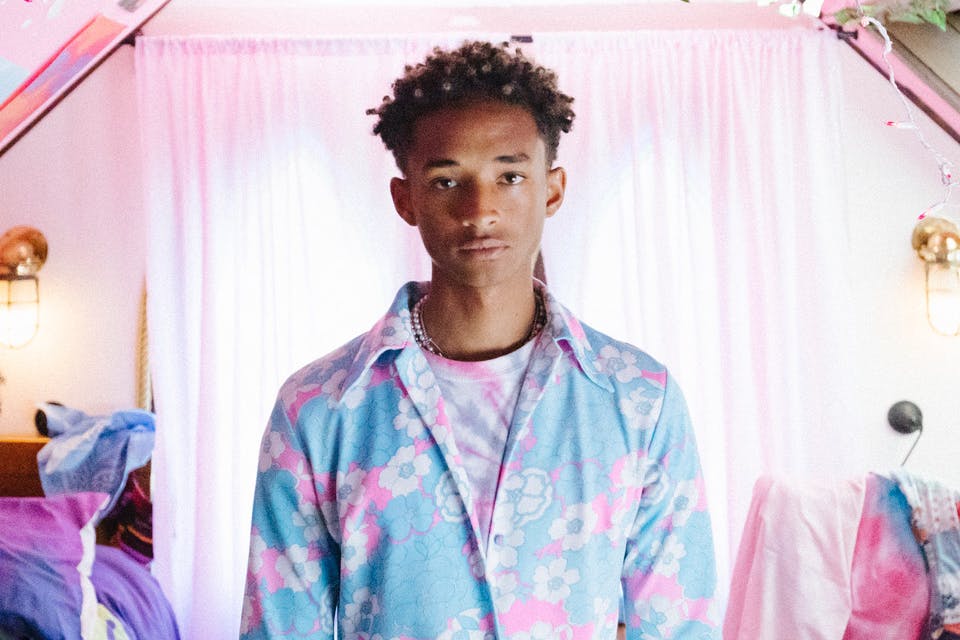 Former Highsnobiety cover star Jaden Smith joined Zane Lowe on Apple Music today to announce his upcoming project, Cool Tape Volume 3. The 22-year-old musician also shared a new song, titled "Cabin Fever," which will seemingly appear on the compilation.
In speaking on the track, Smith told Lowe, "I'm just trying to make the kids happy right now, man. That's it. I'm just trying to give them a little something something. You know? You know I care so much, you know?"
"I really just have to give props and a big shout out to Burns right now for producing the record and ... he's just so amazing," Jaden continued. "He really just locked into what I was looking for musically at the time, and I'm just so happy. I'm so happy with how it turned out, and ... I just really hope people can enjoy it."
Cool Tape Volume 3 follows Cool Tape Volume 1 and Cool Tape Volume 2, while the project also serves as a prequel before SYRE, Smith's 2017 studio album.
"So, I did Cool Tape Volume 1, Cool Tape Volume 2, and then Fire. So this is Cool Tape Volume 3, and it's kind of bringing all my fans who have been with me from the beginning, since before "Icon," before SYRE, and kind of updating them onto everything that's been happening," he told Lowe. "But with that being said, this is also a prequel before SYRE, you know? So it's kind of taking place when I'm like 15, going all the way up until 17 and how did SYRE get trapped in the sunset? How did all that happen? Why did it happen? Where's your friends? Where's everybody else? Tell us the story before you get trapped in this Inception purgatory."
Smith has yet to announce a release date for Cool Tape Volume 3, but you can go ahead and listen to his new song, "Cabin Fever," below.