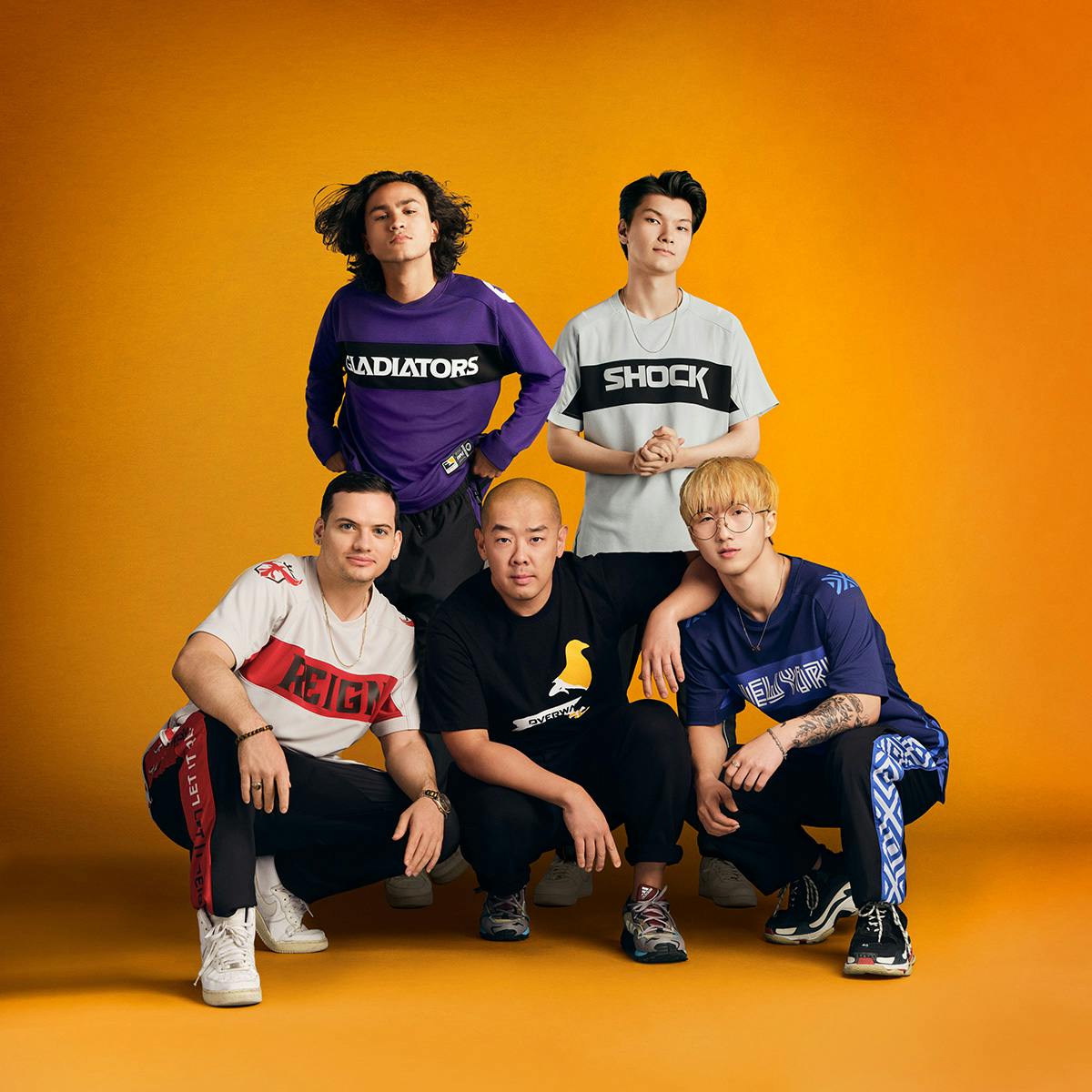 Blizzard's Overwatch League follows up its Uniqlo collaboration with a collaborative collection done in partnership with designer and OG streetwear pioneer, Jeff Staple. A fan of esports, particularly the Overwatch League, Staple worked directly with Blizzard and professional Overwatch players to implement a look and feel that's true to both traditional sports and esports.
Each piece is constructed of pin-dot mesh fabric and features team-based graphics, side gussets for an adjustable fit, and an overall design that is cut and sewn to ensure comfortable wearability during long gaming sessions. The full kit will include a short-sleeve jersey, long-sleeve jersey, jacket, compression sleeve, hat, and beanie for each of the league's 20 teams. Furthermore, each Overwatch League team will have their own unique home and away designs for the 2020 season, which launches on February 8.
TheOverwatch League x Jeff Staple collaboration is further evidence of video game culture's absorption by streetwear and fashion. Other recent video game cosigns from the style and sneaker world include adidas x Ninja, ACRONYM designer Errolson Hugh's role in Death Stranding and Louis Vuitton's collaboration with League of Legends.
You'll be able to pre-order the new Overwatch League x Jeff Staple jerseys beginning January 28. Other pieces of the 2020 kit, such as the official hats, beanies and compressions sleeves, will be available later this year on shop.overwatchleague.com.