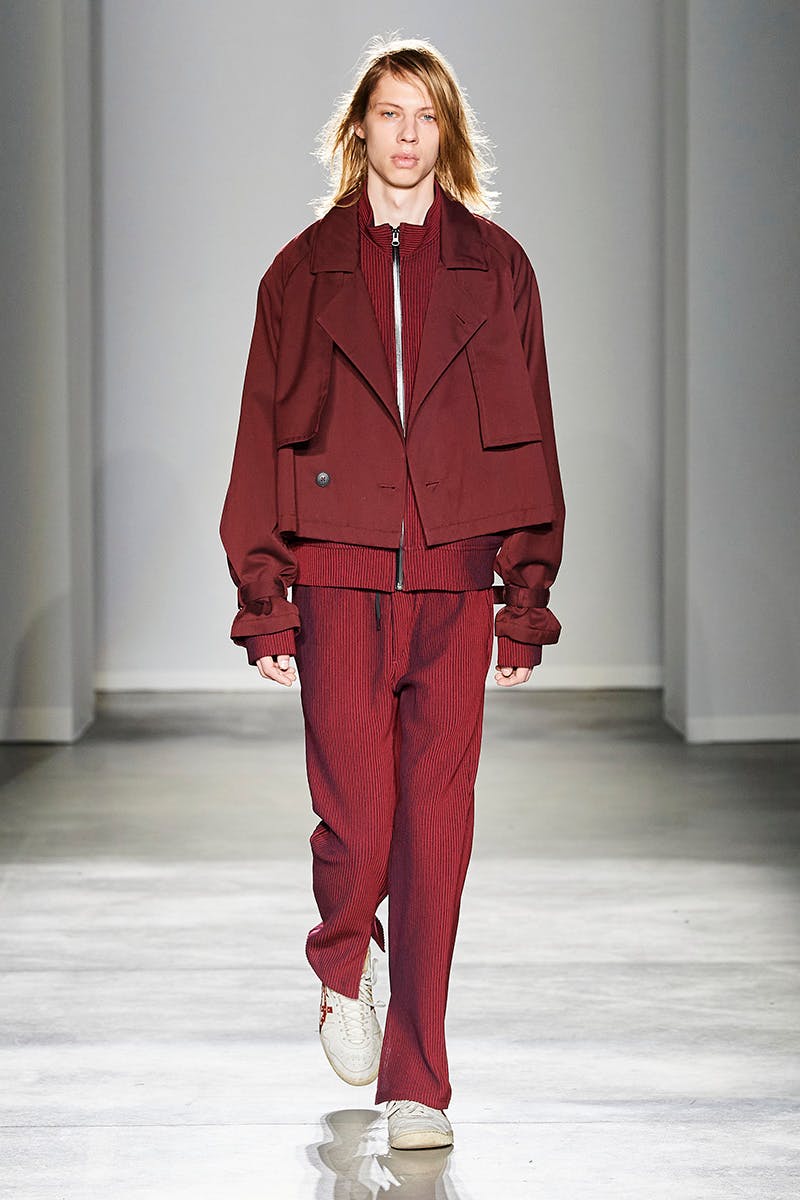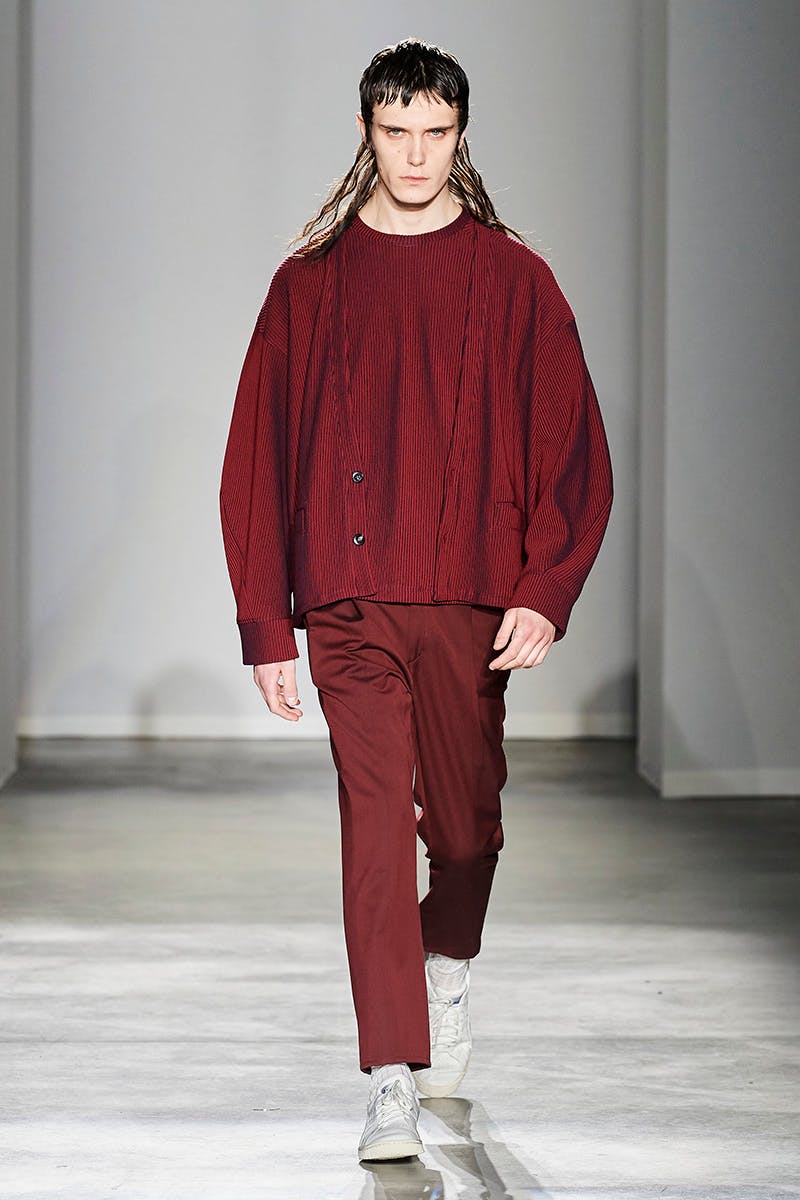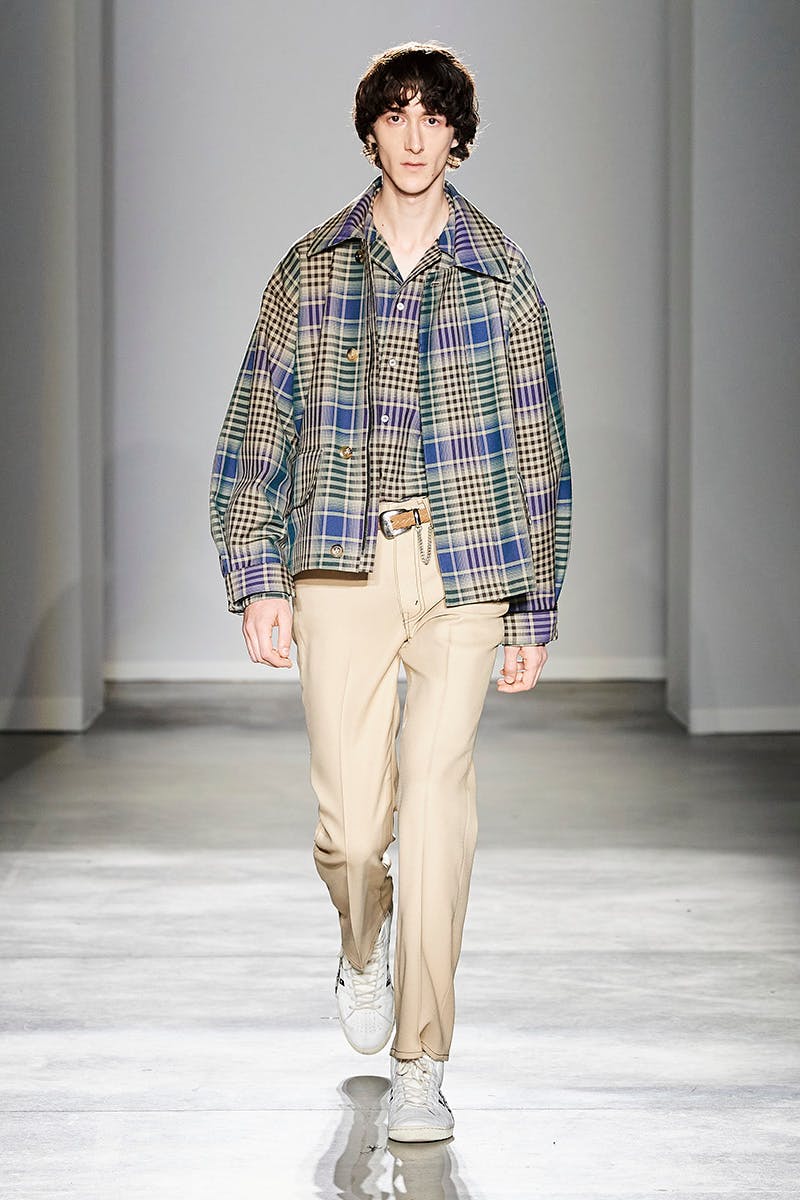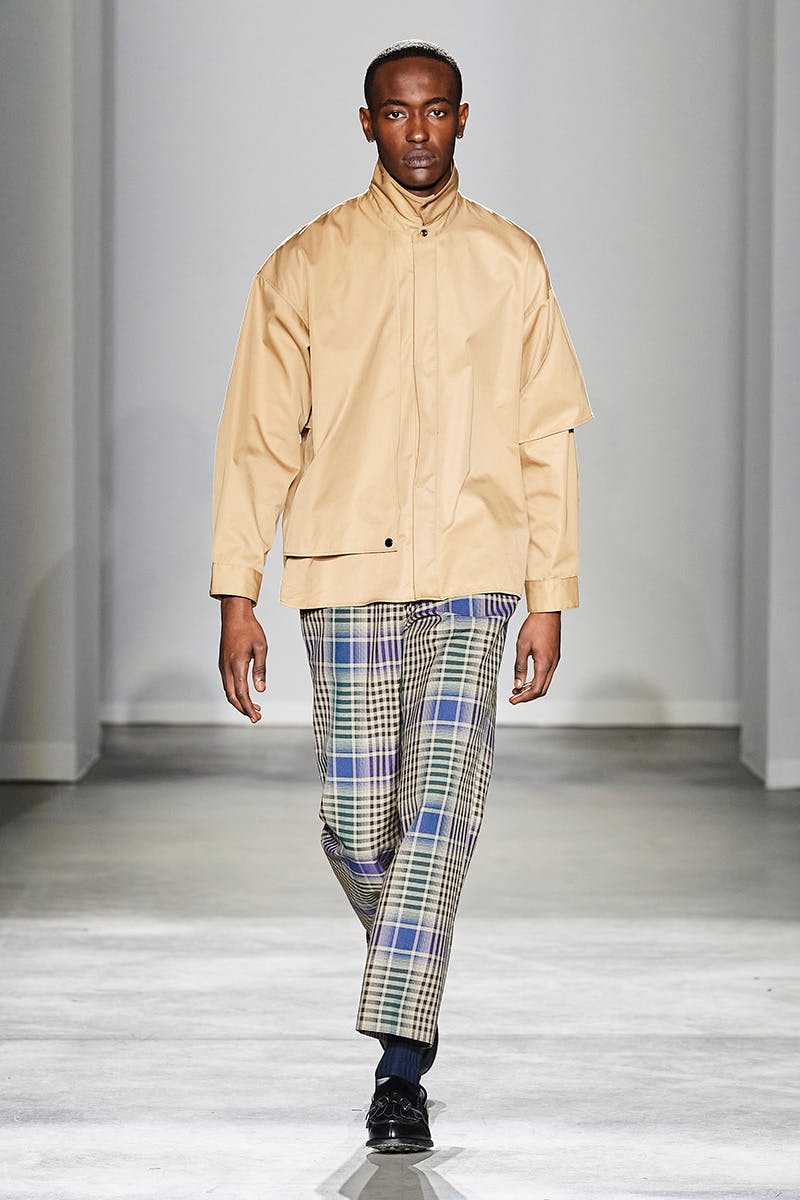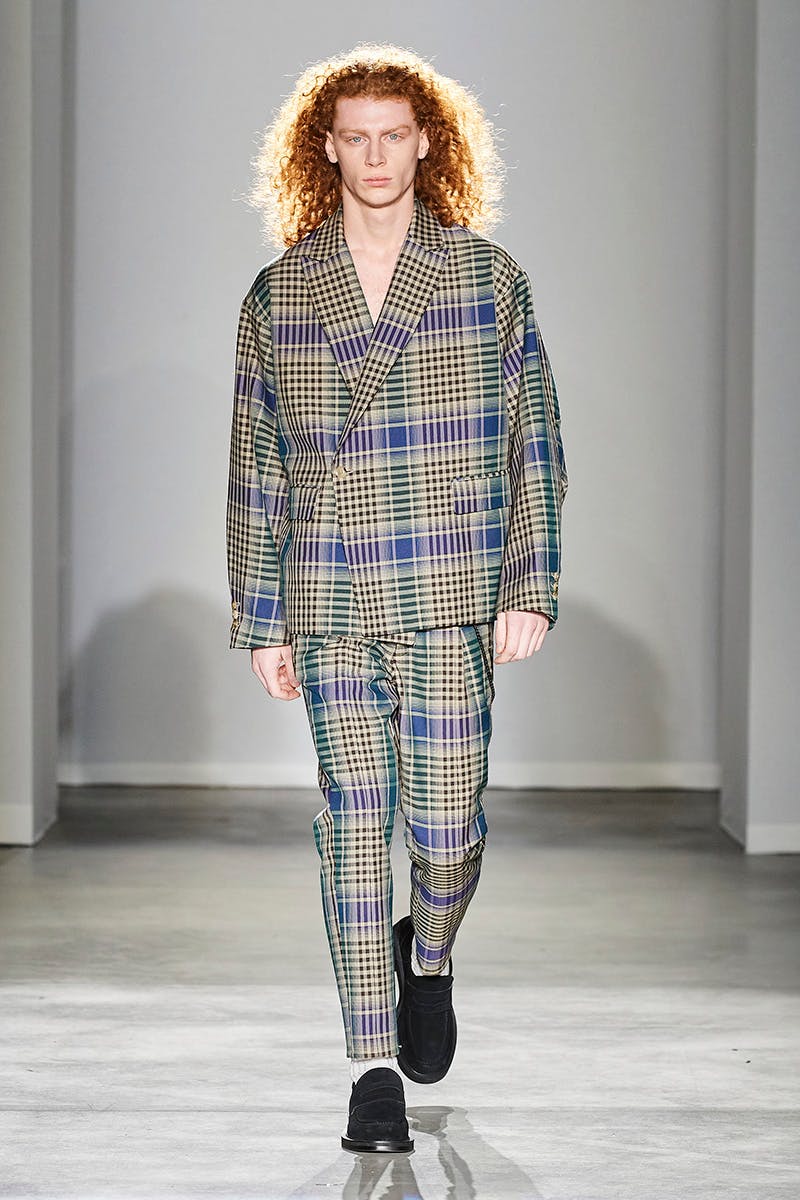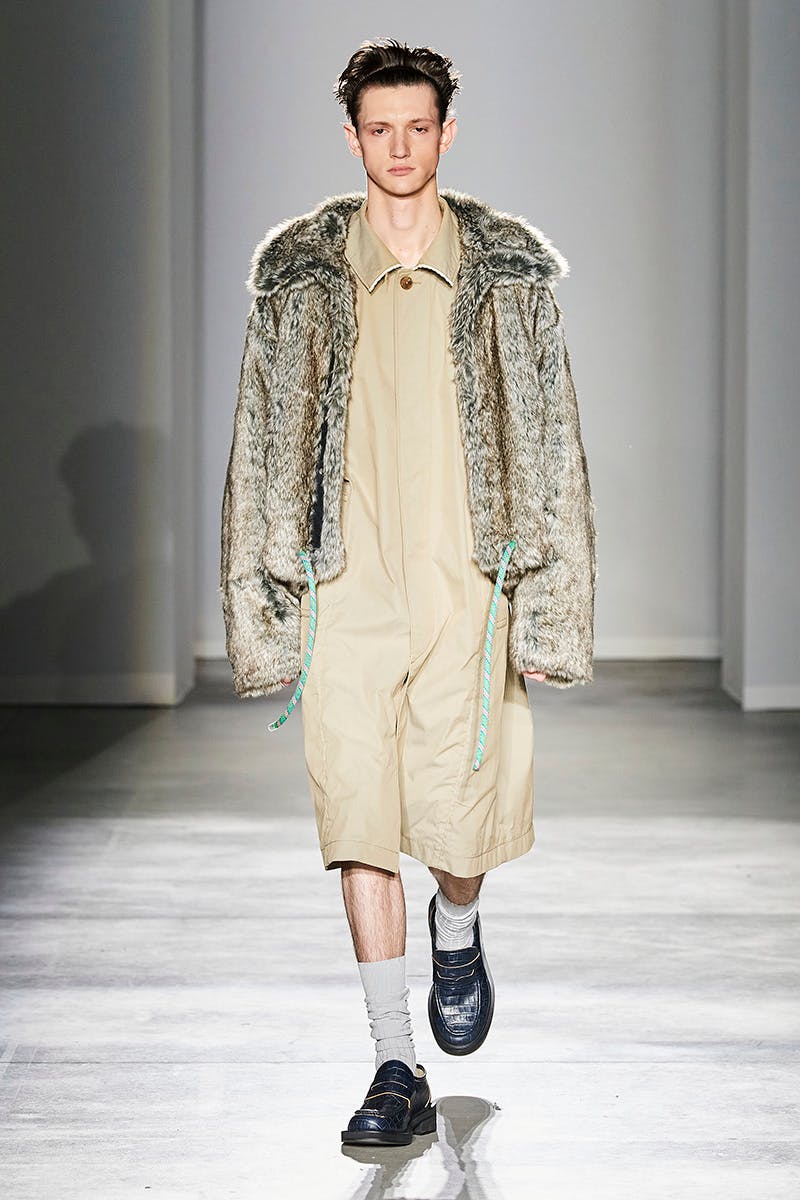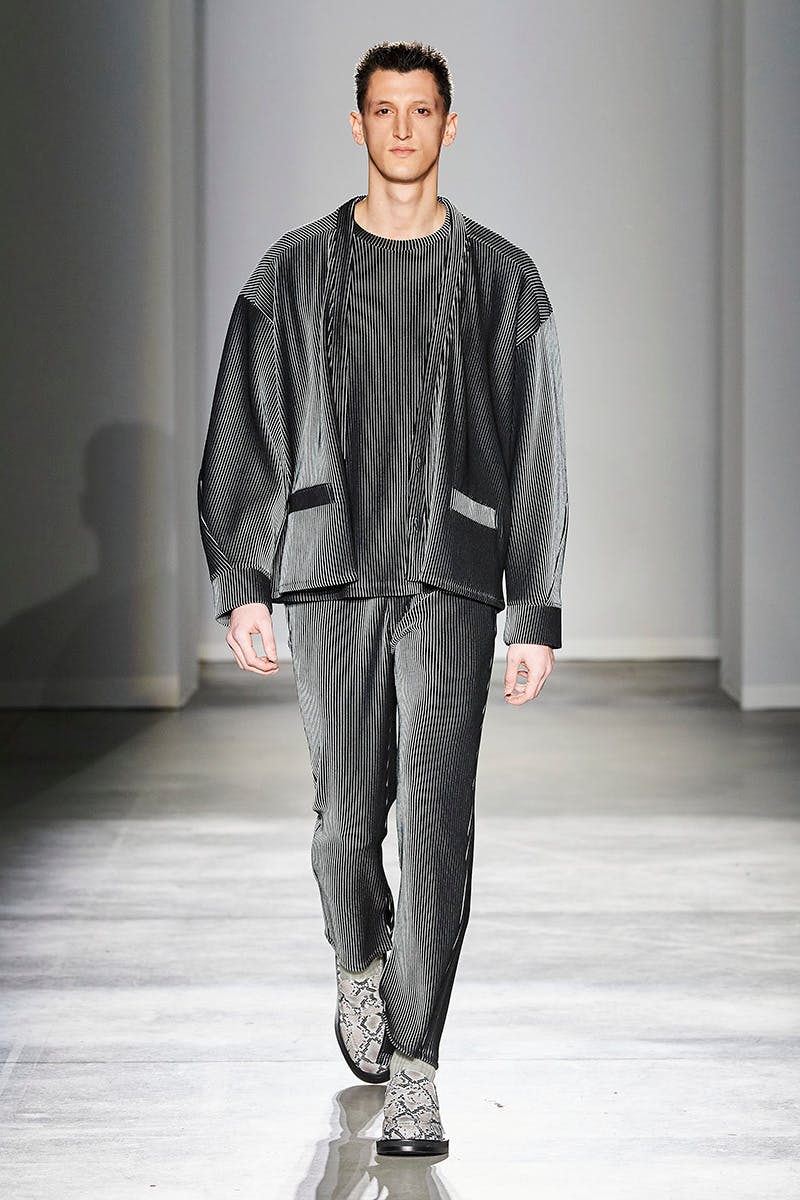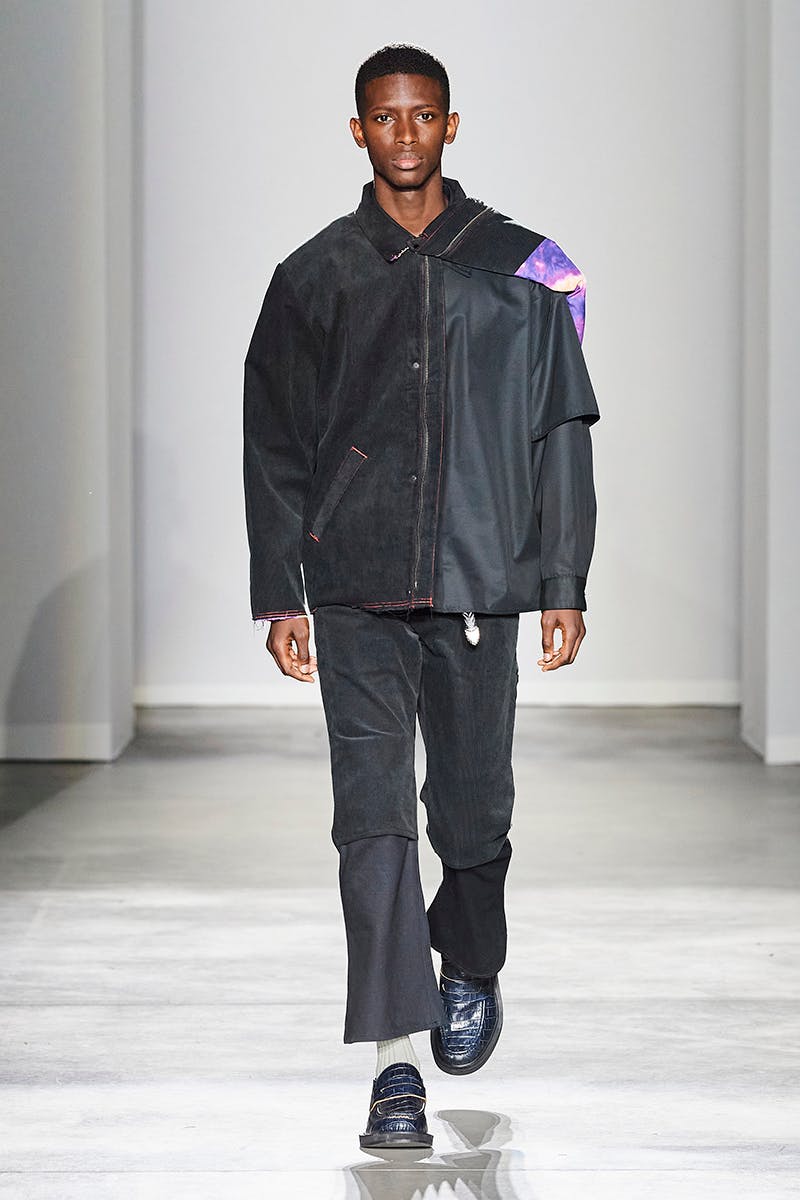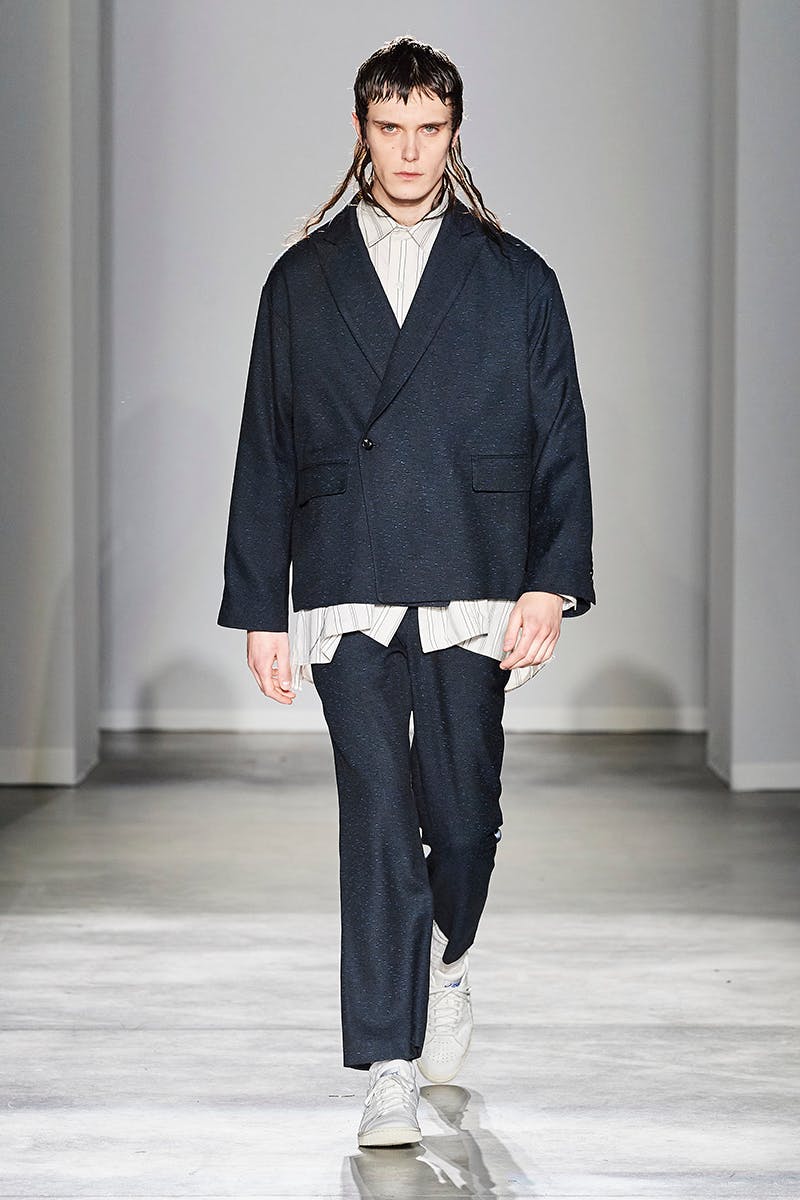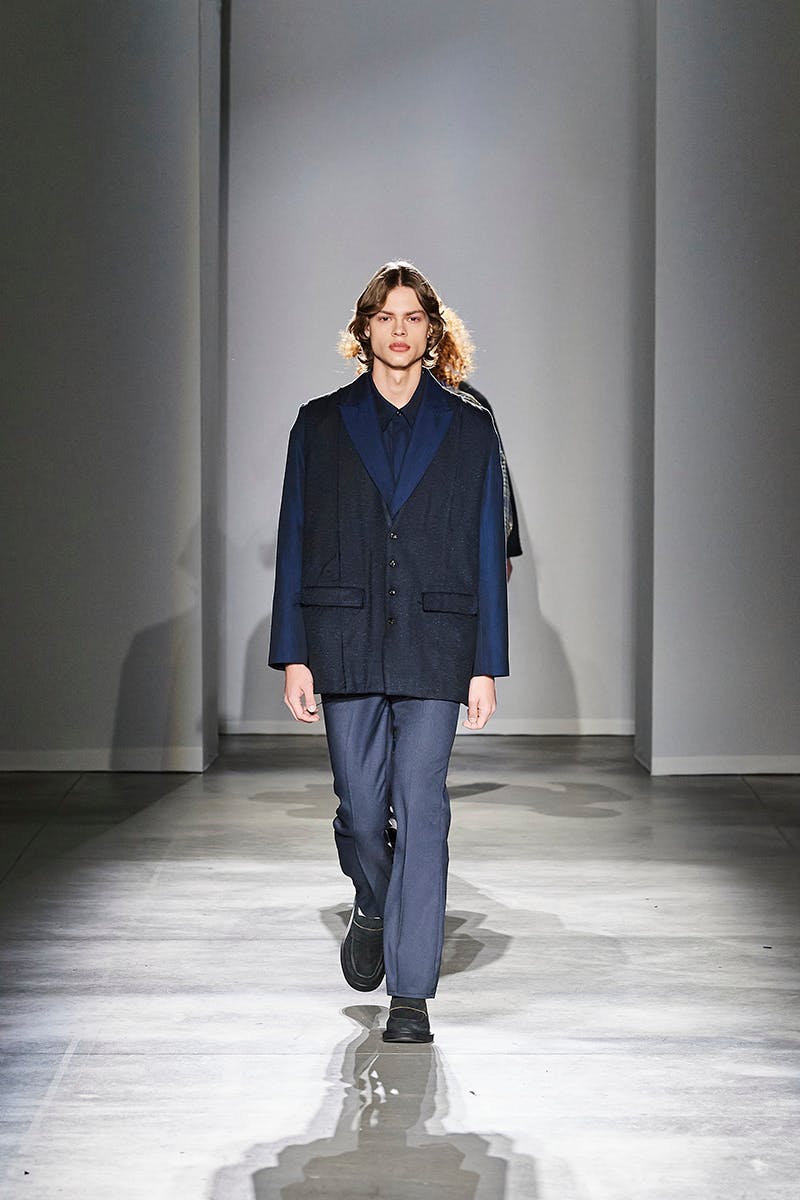 Designer: JieDa
Location: Milan Fashion Week
Season: FW20
Key Pieces: The textured three-piece ensemble paired with reptile skin boots in slide #14 is one look we can't turn away from.
Editor's Notes: Designer Hiroyuki Fujita recently showed JieDa's FW20 collection at Milan Fashion Week, marking the brand's debut on an international runway. The new seasonal assortment largely draws from Fujita's travels in the Middle East and Europe.
As the Japanese label continues to combine oversized tailoring with a retro-athletic vibe inspired by the '80s and '90s, its signature box-cut silhouettes are on full display for FW20. Fujita's appreciation for the sportswear throwback era has ultimately led to the development of the brand's now-familiar shape. At the core, the boxy garments from FW20 play between mature style and youthful intent.
In referencing the designer's aforementioned intercontinental travels, both the colors and textures of the fabrics seen throughout the collection point to the exchange between diverse cultures.