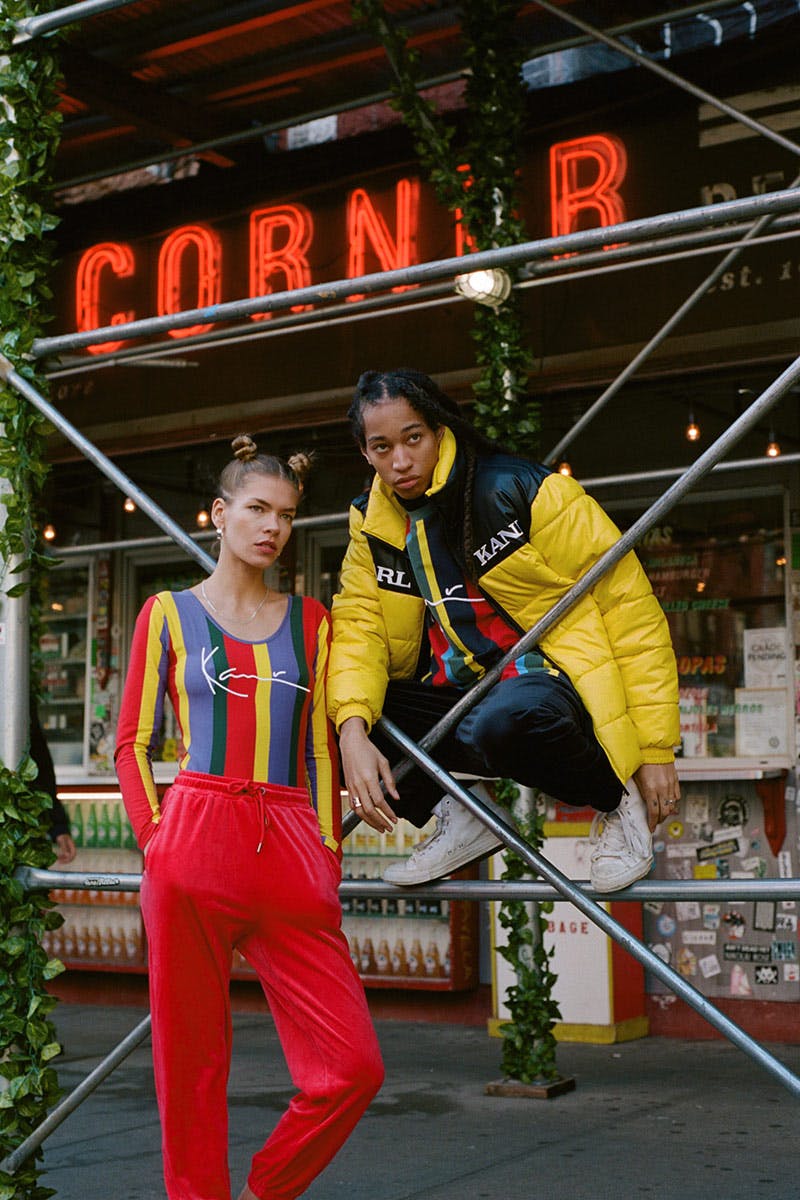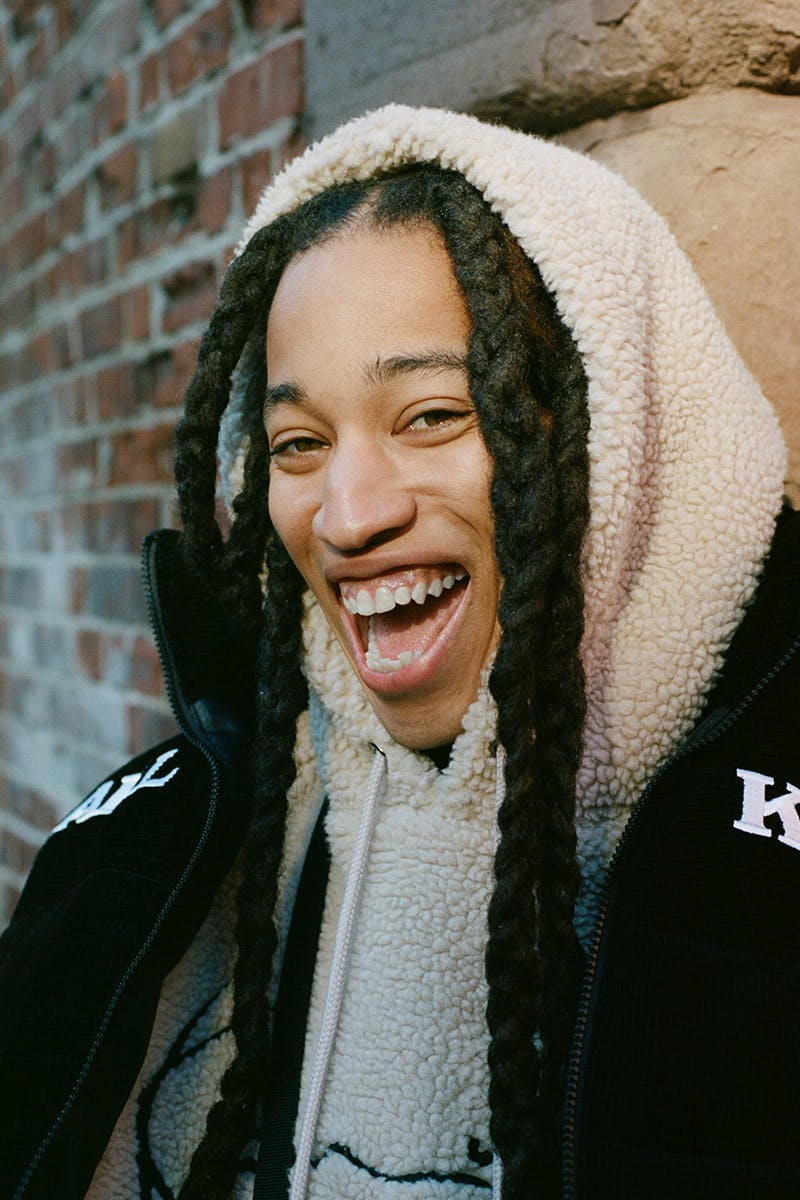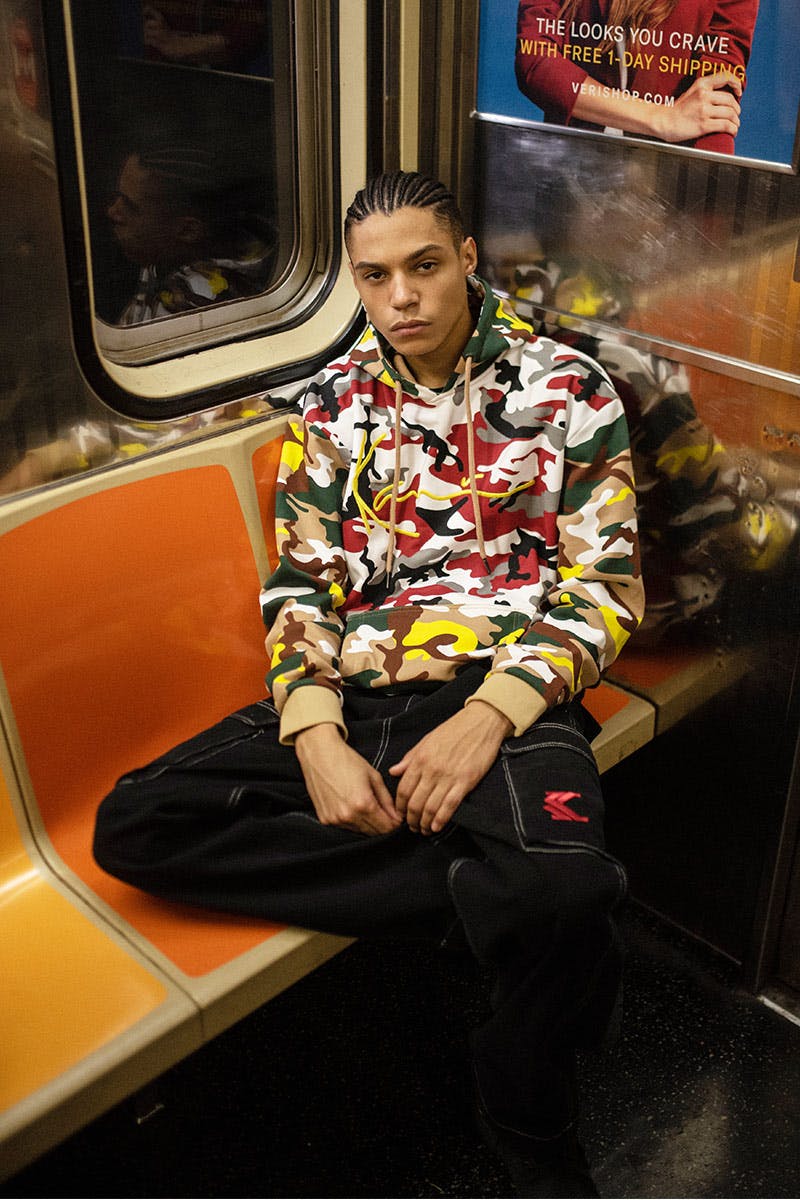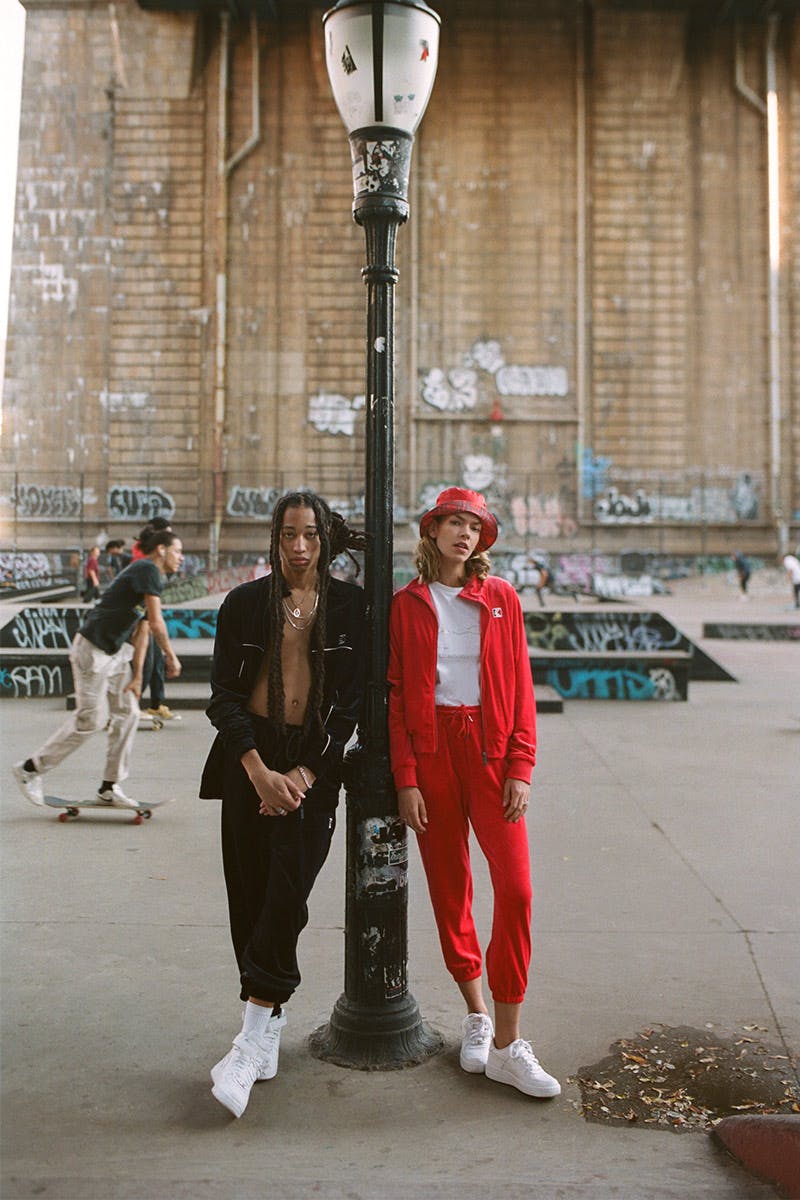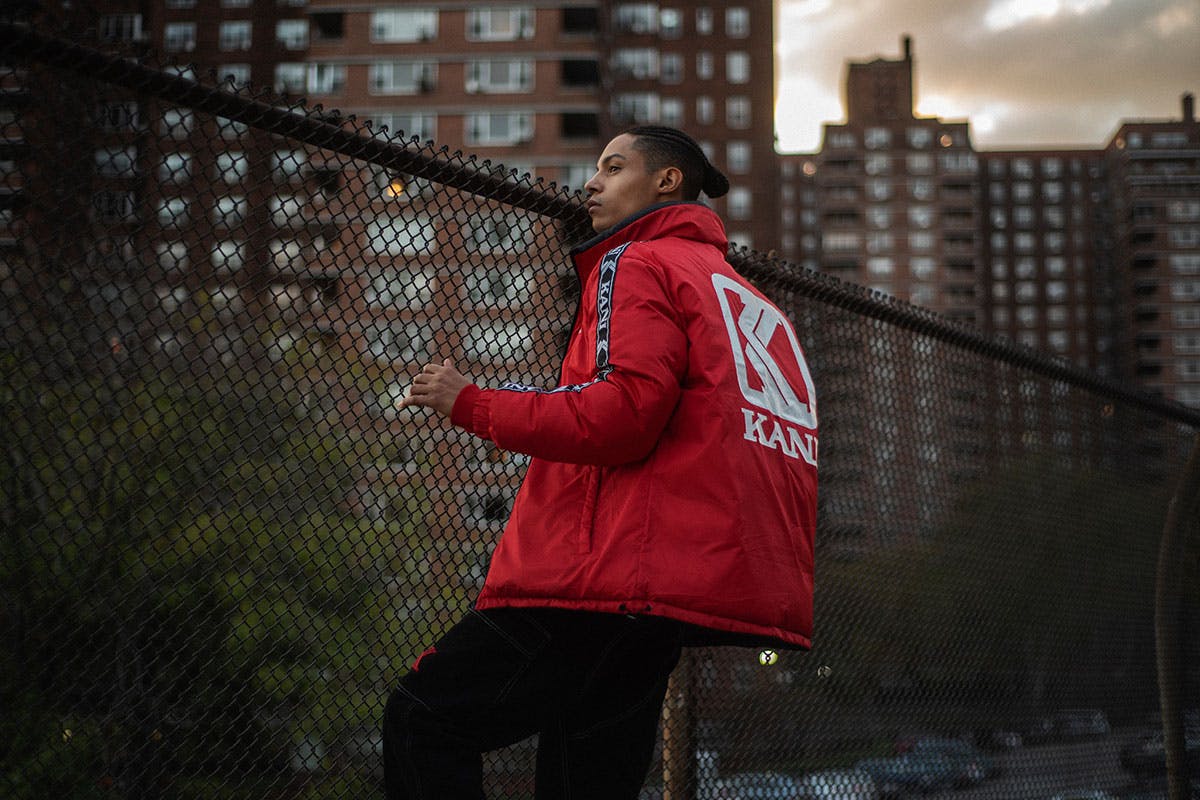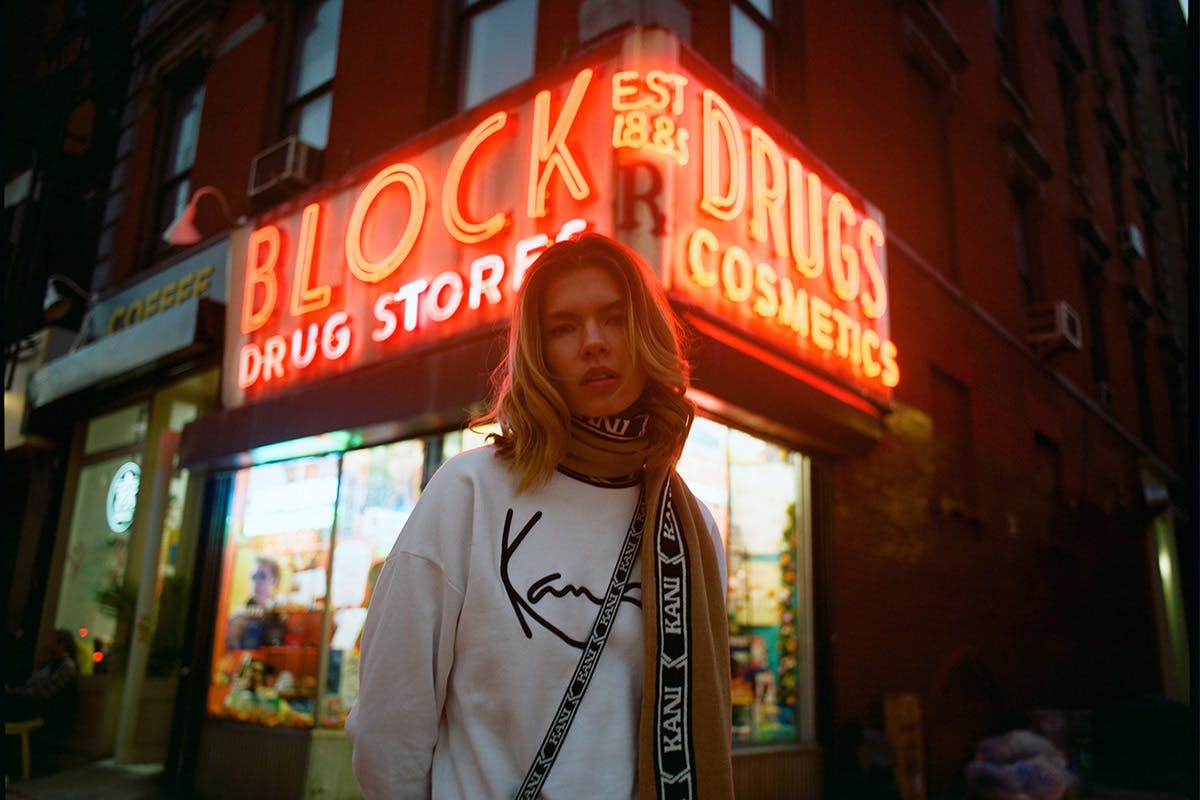 Brand: Karl Kani
Season: Holiday 2019
Key Pieces: Looks like the '90s trend is going nowhere fast, and Karl Kani sticks to what he knows best – a melange of throwback standbys – in this new holiday collection. Our eyes are on the playful striped tees, technical gilet with contrast stitching, and cozy tan shearling hoodie with 'Kani' in cursive smack in the middle. Sport the brand with simple hoodies and pullover sweatshirts with heavy logo work across the collar, chest, and trim. Or, go for a Brooklyn-native uniform with the down jackets, rendered in either multi-colored camo or vivid yellow. Throw in a red bucket hat with tartan lining for good measure.
Release Date: Available now
Buy: Widely available worldwide at stores such as KaDeWe, Quint, Citadium, and ASOS.
Editor's Notes: New York City kids have those effortless streetwear smarts. Karl Kani, Brooklyn's own urban fashion pioneer, knows this, and that's precisely why he's stuck to a steadfast formula that keeps his classic cuts copacetic. His collections remain a love letter to the concrete jungle, fusing hip-hop style and '90s fashion with a contemporary spin. With this in mind, Kani's holiday 2019 release has the tried and true uniform for the city citizen on the go: oversized puffers to guard against the sidewalk elements, red joggers for chilling in LES Coleman skatepark or prowling, hoodies up, around the Bowery.
As a fledgling 19-year-old, self-taught designer Carl Williams aspired to be the "Ralph Lauren of the streets." The year was 1989 and his label was the first to introduce oversized denim jeans into the fashion zeitgeist. These laid-back silhouettes had staying power: cultural icons 2Pac, Snoop Dog, Will Smith, Notorious B.I.G. and Aaliyah turned to the brand throughout the following decade. And Kani's relevance continues with Rita Ora, Ariana Grande, and A$AP Rocky sporting his cuts today.
As fashion trends fly by, it seems William's insistence on staying true to his Brooklyn roots has paid off. Each season, Karl Kani fans have come to anticipate its signature color blocking and prominent logos. If it's not broke... as the saying goes.
The Holiday 2019 campaign video is an NYC tour with members of the downtown crowd. If you weren't born a city kid, no fear; now you know how to bust out styles like one.
Head to Karl Kani's Instagram to keep your eyes peeled for the drop.