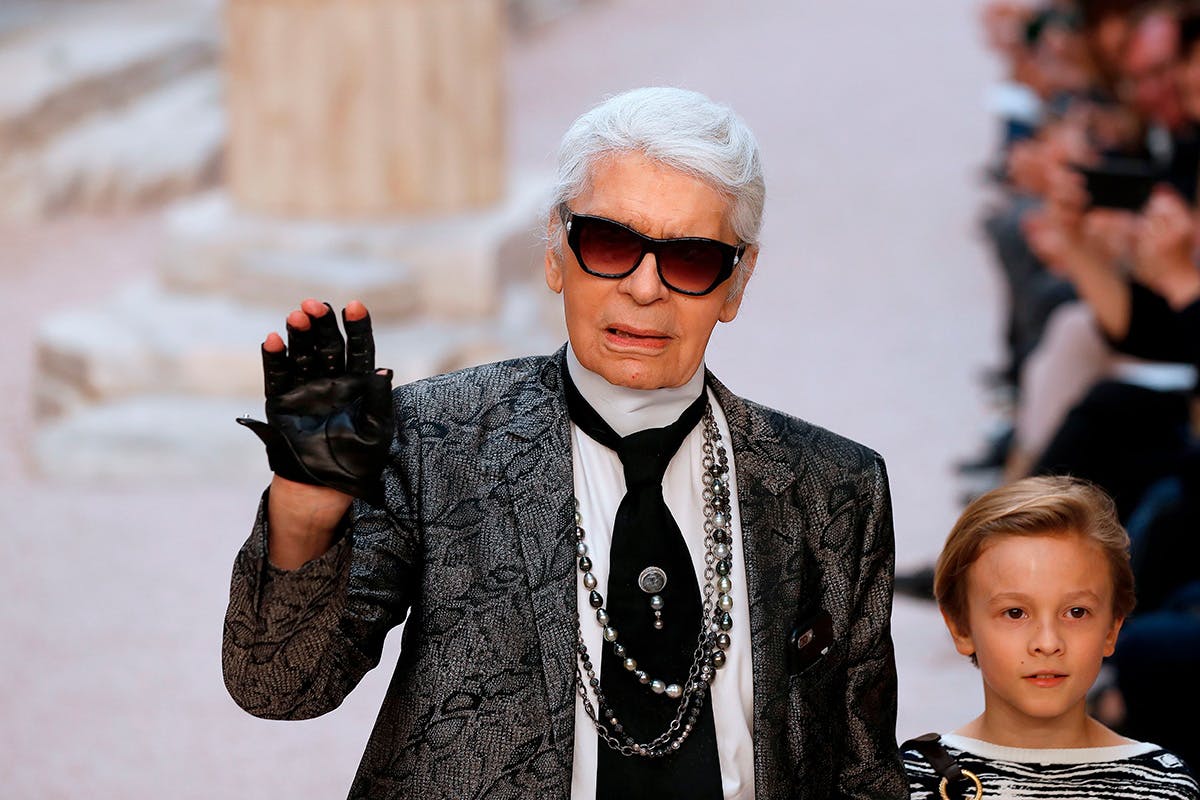 When the news broke of Karl Lagerfeld's passing earlier in the year, the internet was flooded with both industry insiders and celebrities paying tribute to the designer's impact on the fashion world.
Yet it's not just his sartorial service that Lagerfeld will be remembered for: his witticisms, intellect, and iconic ability the throw shade contributed to his influence as a cultural leader.
Though Lagerfeld will certainly be remembered for his more controversial takes (as anyone who wears sweatpants can attest to), the designer also offered countless musings on the fashion industry, his work process, and how to remain creative.
Browse some of the late Karl Lagerfeld's quotes below.
On circular creativity
"I have a sort of Alzheimer's for my own work, which I think is a very good thing. Today too many people remember what they did - just forget it all and start again."
On want vs. need
"We created a product nobody needs, but people want. If you need an ugly old car, it can wait, but if you want a new fashion item, it cannot wait."
On never being satisfied
"I'm a kind of fashion nymphomaniac who never gets an orgasm."
On self-care
"Don't sacrifice yourself too much, because if you sacrifice too much there's nothing else you can give and nobody will care for you."
On what influences fashion
"Whatever it is, good or bad, it influences fashion. You can see that in fashion quicker than in any other thing going on. Fashion is something that reflects our lives and times with the shortest release because, cars, design, and architecture take years to realize."
On work ethic
"Please don't say I work hard. Nobody is forced to do this job and if they don't like it, they should do another one. If it's too much, do something else. But don't start doing it and then say, 'Aaaah, it's too much'. Because a lot of people depend on it. We cannot talk about our suffering. People buy dresses to be happy, not to hear about somebody who suffered over a piece of taffeta. Me, I like to make an effort. I like nothing better than concrete reality. I'm a very down-to-earth person, but it is my job to make that earth more pleasant."
On retirement
"Why should I stop working? If I do, I'll die and it'll all be finished. I'm lucky to work in the most perfect of conditions. I can do what I want in all kinds of areas. The expenses are not expenses. I would be stupid to stop that. Work is making a living out of being bored."
On his unconventional career path
"I've been lucky. I didn't finish school. I learned nothing. It is all improvisation. And yet I am not doing badly."
On stylish taste
"Chic is a kind of mayonnaise, either it tastes, or it doesn't."
On the immediacy of the industry
"Fashion is something people are supposed to consume immediately, not in 10 years."