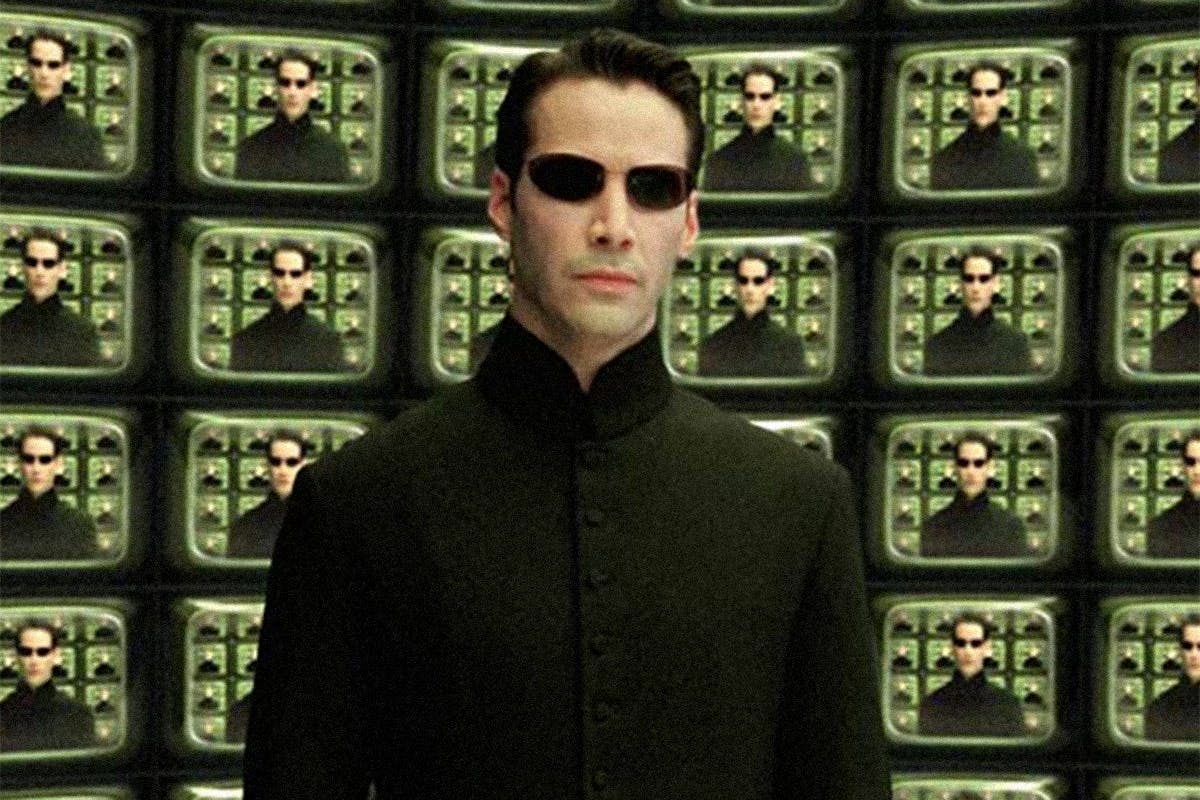 It's hard to think of many films that have had the same impact on fashion as the Matrix franchise has since the turn of the Millennium. Matrix-indebted staples — tiny sunglasses, figure-hugging leather, bondage pants, crocodile skin — have found a place in the wardrobes of the Hadid's, while Keanu Reeves, in all his suit with hiking boots wearing glory, has become a bit of an unlikely style icon. Soon, devotees of the movement can take their fandom to the next level entirely by bidding on Neo's actual duds.
Prop Store's annual live auction will feature iconic pieces from a slew of TV shows and films, including Pretty Woman, Star Wars: Revenge of the Sith, Batman, Alien, and many others. There are some 900 lots available to bid on, but it's Neo's get up in 2003's The Matrix Reloaded (underrated film IMO) that is the real show-stopper. Priced between $52,000 and $78,000 it doesn't come cheap, but think of the dopamine rush when the IG likes begin to pour in after taking a selfie in your dusty IKEA mirror wearing this bad boy.
Another highlight is The Joker's necktie from 2008's The Dark Knight, worn by the late Heath Ledger and estimated to fetch around $10,000-$13,000. There's also Obi-Wan Kenobi's (portrayed by Ewan McGregor) lightsaber from Star Wars: Revenge of the Sith, which is thought to be worth somewhere between $103,000 – $155,000. A package deal featuring the crystal ball and autographed photos from 1986's Labyrinth starring David Bowie comes in somewhere in the region between $13,000 to $19,000
Registration is available here and online proxy bids can be submitted through October 29th.