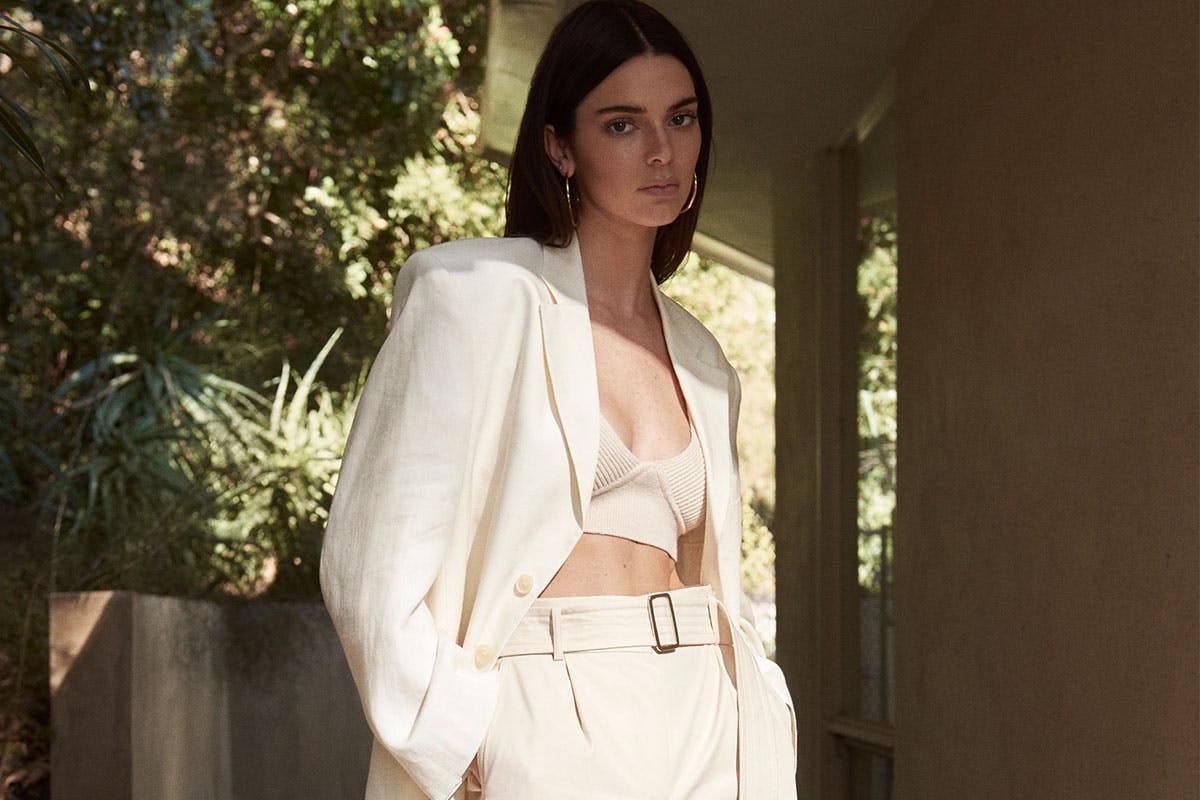 Kendall Jenner is the new creative director of FWRD, the luxury e-commerce site that deals in men's and women's fashion.
FWRD — which is owned by Revolve Group, Inc. — explained in a press release that Jenner will oversee the "look and feel" of the website, as well as curate its brand lineup and monthly edits of "must-have" products. The reality TV star-turned-model will also be in charge of "marketing ideas, brand partnerships and brand activations."
In a gushing statement, Revolve Group's chief brand officer, Raissa Gerona, described Jenner as "the epitome of luxury fashion," going on to assert that "there isn't a better fit for this position."
Michael Mente, co-founder of Revolve continued: "Her multifaceted experience in the fashion industry and the vision she has outlined for the FWRD business has the potential to transform our business and the luxury business as a whole."
Of course, it remains to be seen how much Jenner will actually put into the company's development. Aside from 818 Tequila, she has virtually no business experience.
Reacting to the announcement of Jenner's new role, netizens quickly commented what we're all thinking.
"Imagine giving a job to people who actually work with creative fashion," one user wrote on Vogue's Instagram post celebrating the influencer's appointment.
"Doesn't she pay a stylist to pick out her own clothes? Maybe that's who should be director," another voiced on FWRD's page.
Jenner is one of many celebrities to don the creative director hat with scant experience. It's a phenomenon that's seen social media stars, including Love Island star Molly-Mae Hague, actor Dakota Johnson, and model Emily Ratajkowski, take the helm at PrettyLittleThing, Maude, and Loops respectively.
Just this morning, even, non-alcoholic beverage brand Kin Euphorics named Bella Hadid co-founder and partner.
I'm curious to see how Jenner's role in FWRD manifests — if she proves critics wrong, all the more power to her.
Until then, my outlook on her new venture remains firmly in the realm of one comment, "liked" nearly 5,000 times, on Jenner's Jacquemus campaign: "Go on girl give us nothing!"