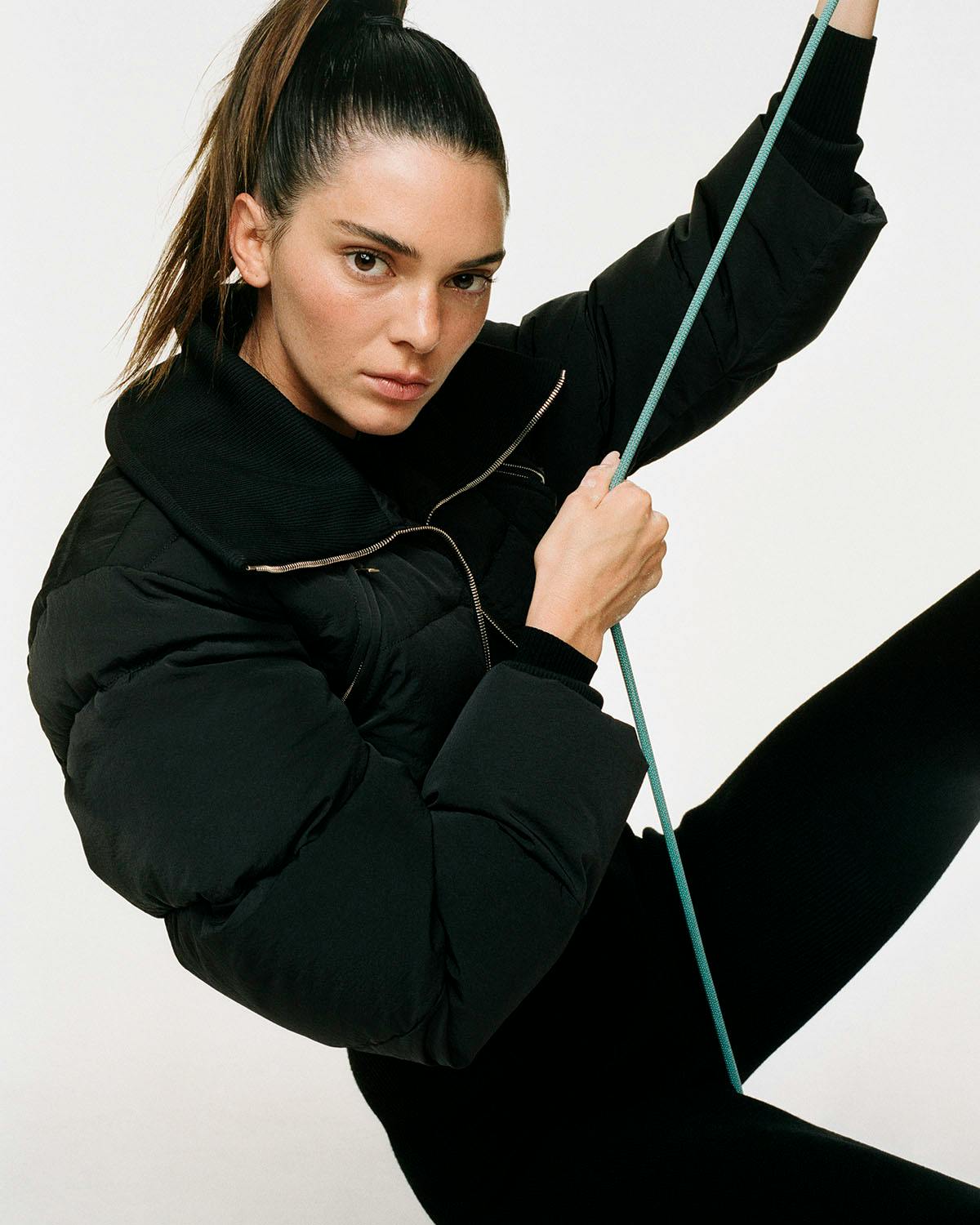 Kendall Jenner's new Jacquemus ad campaign is throwing the internet into a frenzy. Donning select pieces from the French fashion label's Fall/Winter 2021 collection, "La Montagne," The Keeping Up star-turned-model has sparked conversation on nepotism and the art of "giving nothing."
When Jacquemus initially teased the campaign with a singular shot of Jenner, pictured rope climbing while completely nude save for a handbag, socks, and heels, many drew comparisons between the image and her recent Burberry bag campaign. In both advertisements, the influencer projects an empty, bored stare, an expression that caused scores of netizens to point out her apparent lack of energy.
"Go on girl give us nothing," a top comment on Jacquemus' teaser reads. "She literally gives us nothing but skinny," another user observed.
Meme account @youvegotnomale also picked up on the campaign, pairing it with text reading "Maybe she's born with it, maybe it's nepotism," a caption that touches on her refusal to admit that her last name helped launch her career.
Aside from fire emoji reacts on Jenner's own Instagram page, a general consensus is clear: people are not happy with founder Simone Porte Jacquemus's decision to ride the coattails of the internet's love-hate fascination with the Kardashian-Jenner clan.
The campaign isn't entirely surprisingly, though — Jacquemus is well-versed in the power of the influencer, having tapped the Hadids to both walk his shows, as well as star in campaigns of their own. Love it or hate it (or love to hate it), the Kardashian-Jenner effect is here to stay.