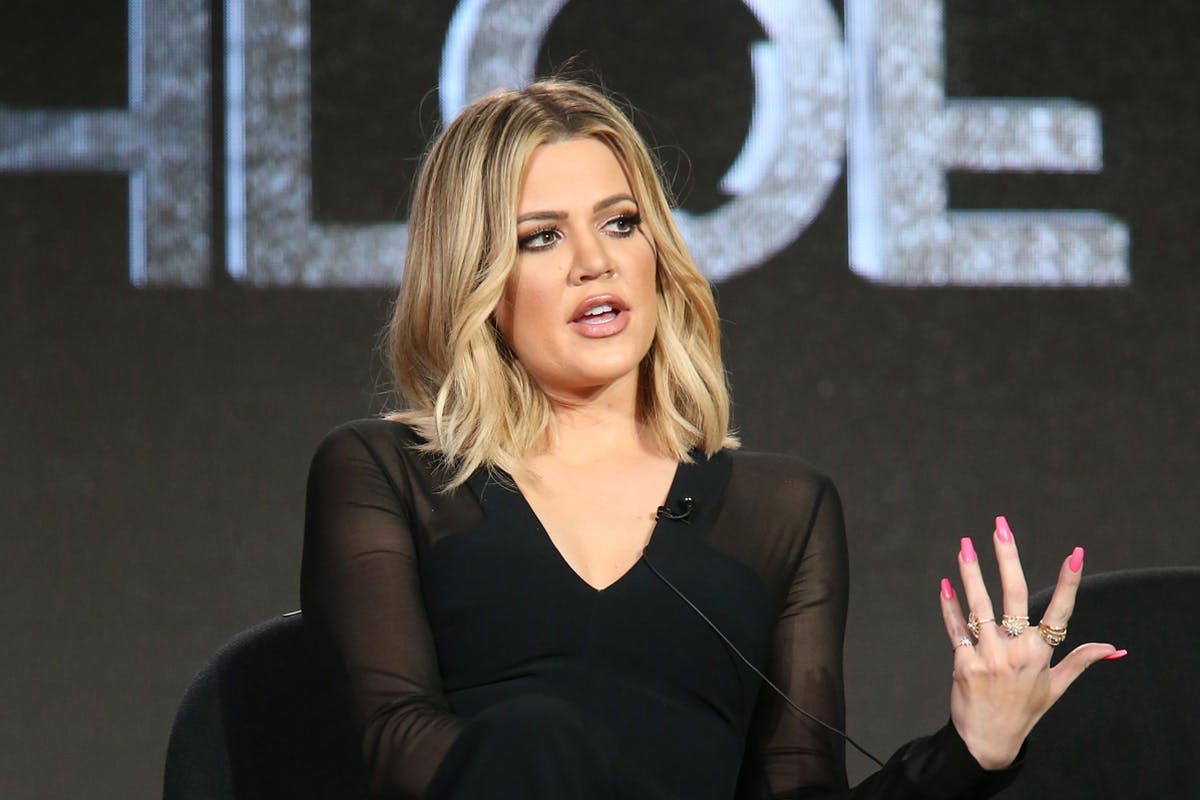 After Kim Kardashian's girl-boss advice, you must next face Khloé Kardashian's stop-blaming-women campaign.
In a recent interview, Khloé Kardashian is all about positive vibes as she is blocking all negativity from celebrity gossip sources and their mean-girl spins on her relationships.
Of course, her tumultuous relationship with Tristan Thompson is always front and center of the celeb fodder. But, in prime Kardashian fashion, she's going to speak her truth (more like control that narrative) during the family's newest Hulu show, The Kardashians.
Like her sister Kim K, Khloe Kardashian set the internet ablaze with one match-lighting discussion, "If your significant other is doing something wrong, for the woman to be blamed, that's always been really hurtful for me."
"I just don't understand why there's so much finger pointing — like it must be me. That's a heavy thing to carry," the Good American CEO added.
In 2019, a cheating scandal between Tristan Thompson (the first of many to come) and Jordyn Woods hit the internet, resulting in a heated Khloé Kardashian mentioning a then 21-year-old Jordyn Woods on Twitter.
Putting her Twitter fingers to work, Kardashian called Woods a liar and "the reason [her] family broke up" — sounds like a unique way of blaming, if you ask me.
Things got messier during a Keeping Up With the Kardashians episode, where Kim, Khloé, and Kourtney Kardashian decided they should "scare the living daylights" out of Jordyn Woods and "make the world scared of [them]."
Social media quickly became Team Jordyn, calling out the Kardashian-Jenner family for bullying. Perhaps, they should've taken the Kris Jenner route of spinning things for this situation — it would align with Khloe's now good-vibes-only "hippie" aesthetic.
Anyways, the internet quickly went into "this you?" mode for Khloé Kardashian's anti women-blaming comments, pulling up receipts from the 2019 Tristan Thompson cheating debacle.
Naturally, a couple of memes also jabbed at the ironic turn of events.
With Kim Kardashian's work advice and Khloé Kardashian's denouncing of women-focused blame stirring the internet's pot in the same week, I must admit it's a pretty strategic buildup for The Kardashians premiere in April.
Ah, yes, everything's going according to plan — the Kris Jenner plan, that is.