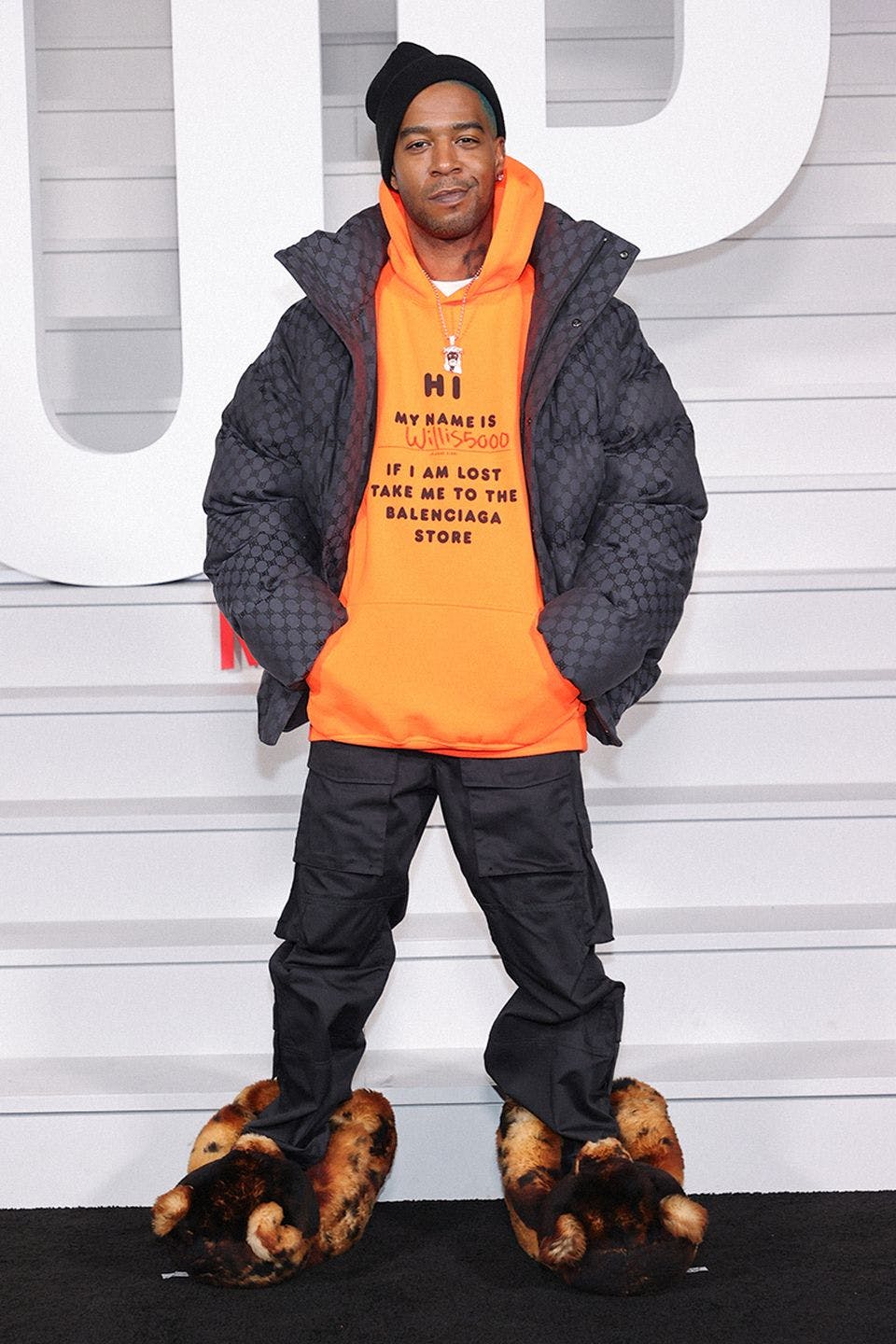 This post was updated on Friday, March 18. 
Kid Cudi has been venturing away from music, and into the world of acting, recently starring in Netflix's Don't Look Up alongside Meryl Streep, Leonardo DiCaprio, Jennifer Lawrence, and more. Now, it seems as if the rapper is continuing his acting journey with A24.
In the trailer for the movie titled X, Kid Cudi, whose real name is Scott Mescudi, acts alongside Brittany Snow, Jenna Ortega, Martin Henderson, and Mia Goth.
The plot follows a group of young filmmakers in the late '70s, traveling to rural Texas to film and produce an adult film. After arriving, their elderly hosts catch them, and "he cast find themselves fighting for their lives."
Judging by the trailer, it seems as if Cudi plays a big role in the film – and even does a southern accent. It remains to be seen what actually happens, as the trainer doesn't give much away, except for the fact that it looks pretty unhinged.
A24 has a fantastic track record when it comes to horror films, with titles including Hereditary, The Lighthouse, Midsommar, and The Witch under its belt, so if X is anywhere close, we already know it is going to be good. Not sure any performance can beat Toni Collette, though, but they can certainly try.
Recently, Kid Cudi also released his documentary titled A Man Called Scott, which documents his career, talks about mental health, and documents some of his struggles over the past few years. It received an 8/10 by IMDB, and was rated 75% by Rotten Tomatoes, with plenty of raving reviews from fans.
X is out today, March 18, and is written and directed by Ti West. Looks like we're headed to the cinema this weekend.