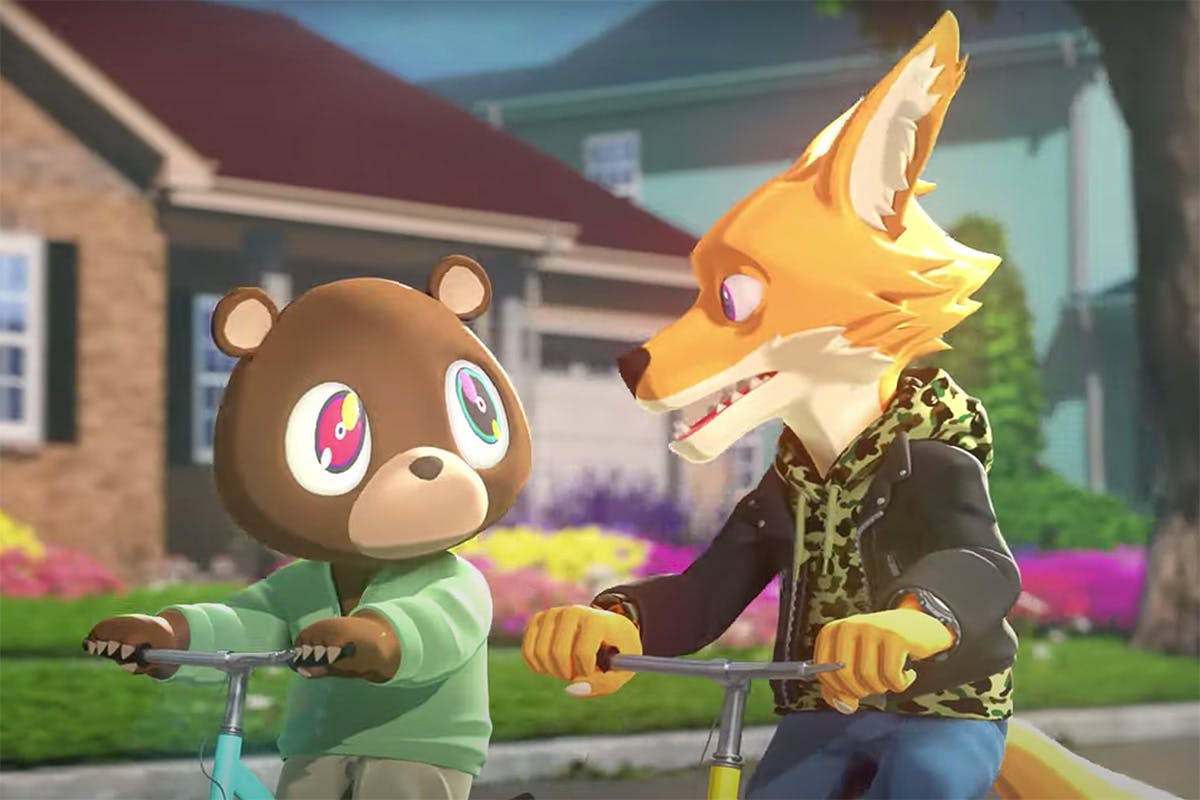 Kid Cudi and Kanye West have teamed up to create an animated show, today revealing a preview of what to expect. Named after their 2018 album, Kids See Ghosts, the teaser clip was directed by Takashi Murakami.
The Kids See Ghosts show finds Kanye voicing a bear similar to the one used in the promotion for his early albums, while Cudi voices a fox. The preview, which is backed by the duo's Kids See Ghosts standout, "4th Dimension," features the bear and fox as they are transported to a mysterious castle.
Very few details have been shared regarding the animated show, although Kid Cudi's social media posts note the project is "coming soon." Press play below to watch the Kids See Ghosts preview, and be sure to check back with us for more.