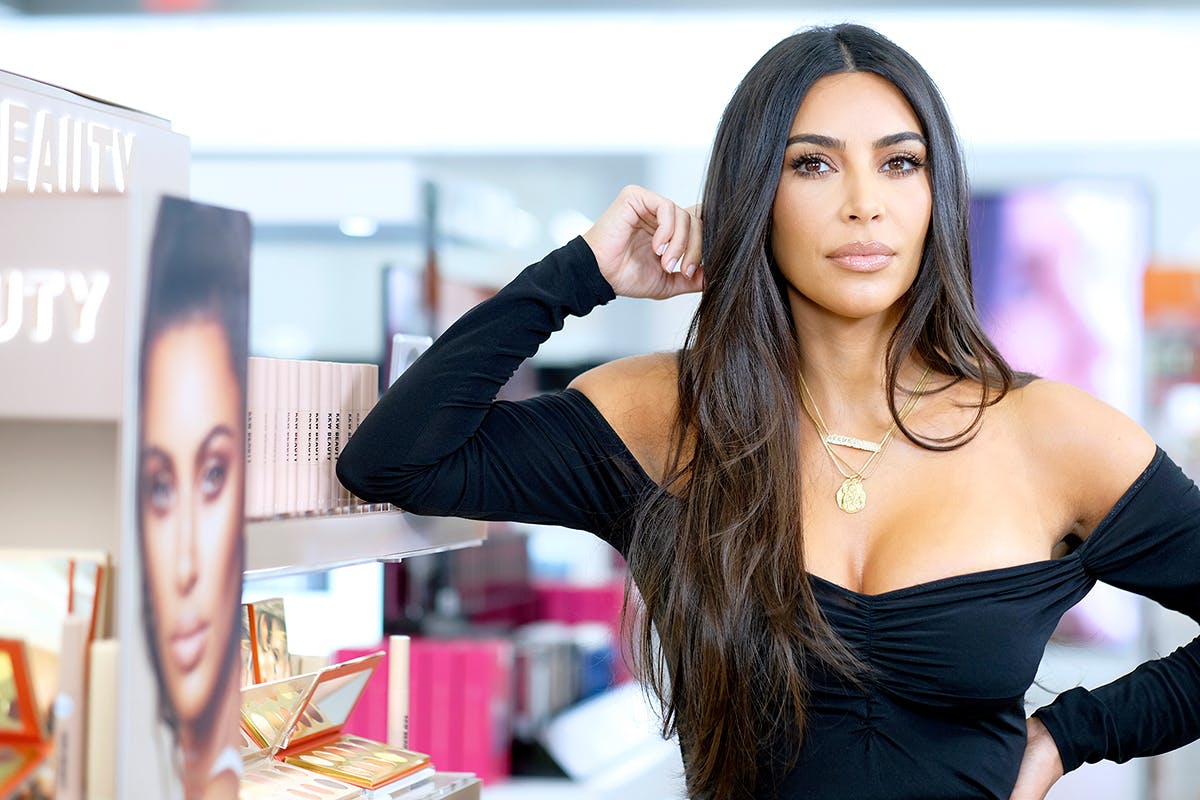 Kim Kardashian has filed another lawsuit, TMZ reports. This time, the media mogul is reportedly suing a makeup app for using her picture to promote its brand and doing so without permission.
According to lawsuits obtained by the gossip site, the company iHandy took Kardashian's picture — a bathroom selfie taken in 2017 to promote her KKW Beauty brand — and used it to push its own products. Kardashian is suing for $10 million in damages, a sum that includes image copyright licensing and any profits they made from using the photo.
When asked to explain the choice of image, the lawsuit says the "Defendant claim, absurdly, as its alleged defense ... that they didn't know that the unlicensed, unauthorized photo they knowingly stole and misappropriated was that of [Kim Kardashian West] ... one of the most famous and recognizable women in the world."
iHandy, the lawsuit states, "even had the audacity to threaten [Kim Kardashian West] not to bring claims against them for their blatant infringement, or they would go after her."
Of course, this isn't the first time Kardashian has resorted to legal action over companies using her likeness to sell products. Earlier this year she was awarded $2.7 million in damages from fast-fashion retailer Missguided, who sold budget versions of dresses Kardashian wore and used her image to sell them. Read more about that case here.