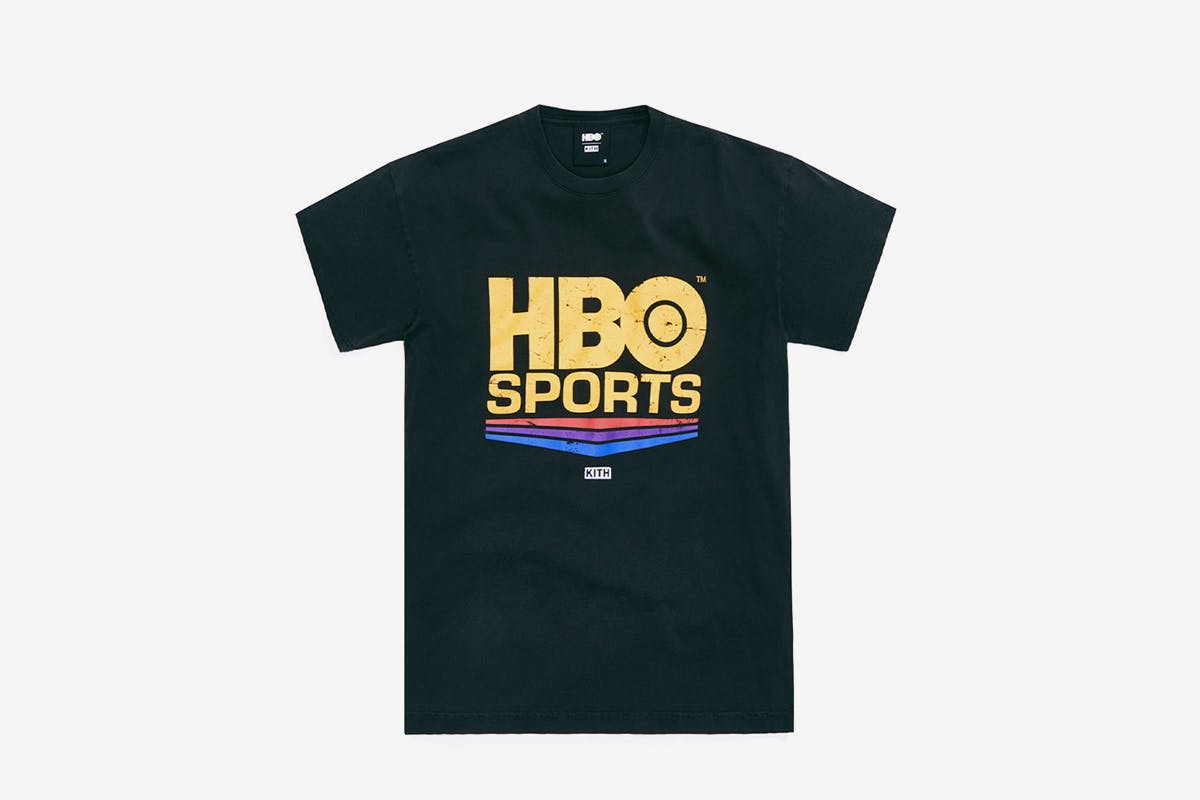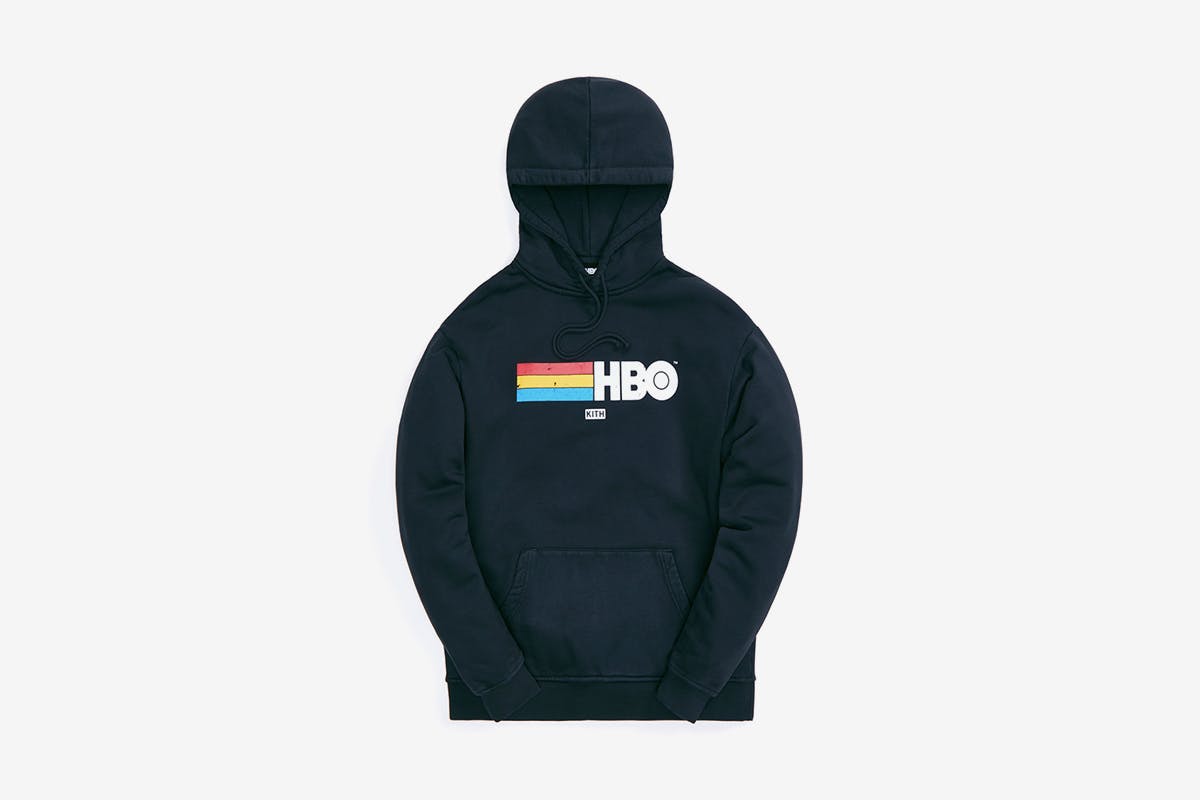 KITH has teamed up with HBO for an ongoing partnership highlighting the network's most iconic television series. The first release, which drops Monday, March 29, features graphics inspired by Curb Your Enthusiasm and The Sopranos. 
In recent years, newer production houses such as A24 have used visually distinct merch collections to inscribe their brand as something that transcends beyond the screen. With decades of experience and iconic projects including Euphoria, Westworld, and True Detective in their catalog, HBO has a number of stunning directions this project could go in.
The first capsule showcases some of HBO's original logos— channeled through the KITH lens and a distressed vintage veneer. Comprising 500 GSM fleece hoodies and 230 GSM jersey tees that have undergone an extensive wash process — the vintage feel of the items plays into HBO's appeal as a legacy television platform that has delivered many of the greatest shows in history.
The first Kith for HBO capsule releases on Monday, March 29, at Kith shops and at 11AM EST on Kith.com.