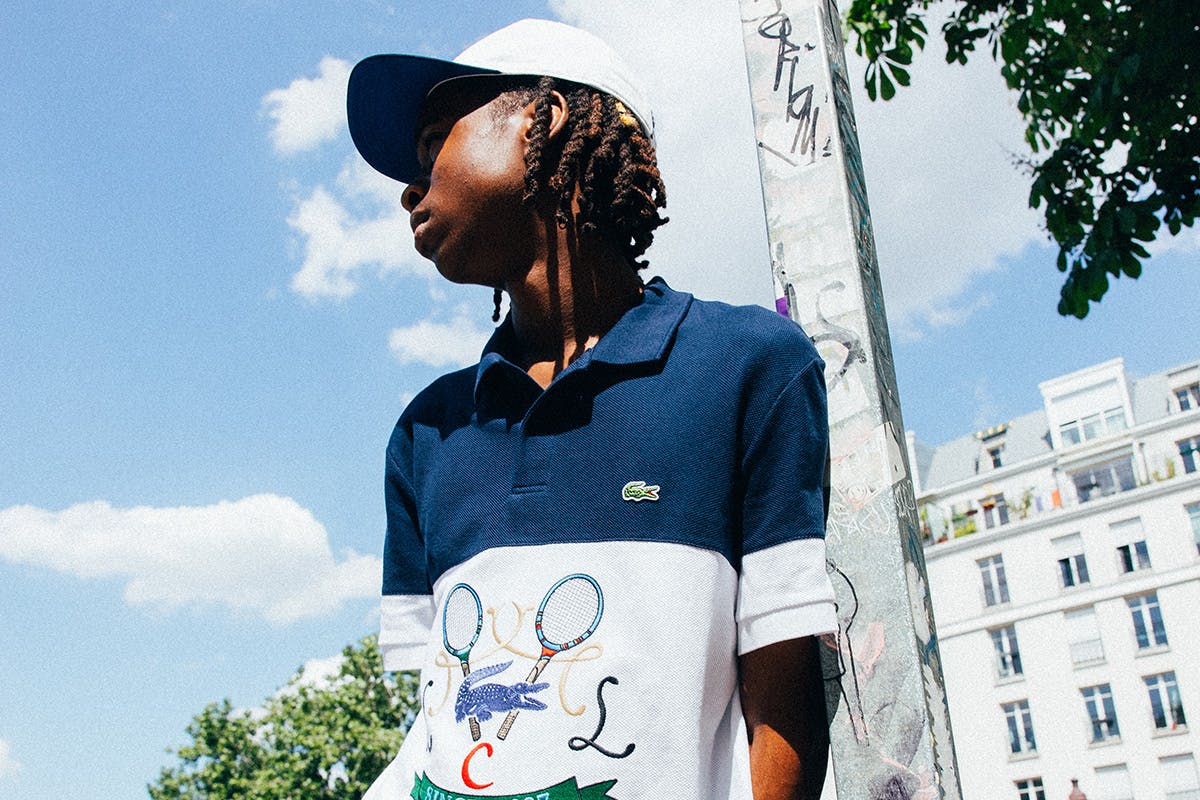 When asked what she believes it is to be French, Lacoste creative director Louise Trotter responded: "To be French is to be contradictory. Being French means a total respect for the past with an eye for the future."
This is an apt observation and one that perfectly summarizes Lacoste, a brand with both a rich lineage of sporting excellence and a deep legacy off the court. To this day Lacoste exists with one foot in performance and one in fashion, and Trotter leans into the brand's dual heritage to take it into the future.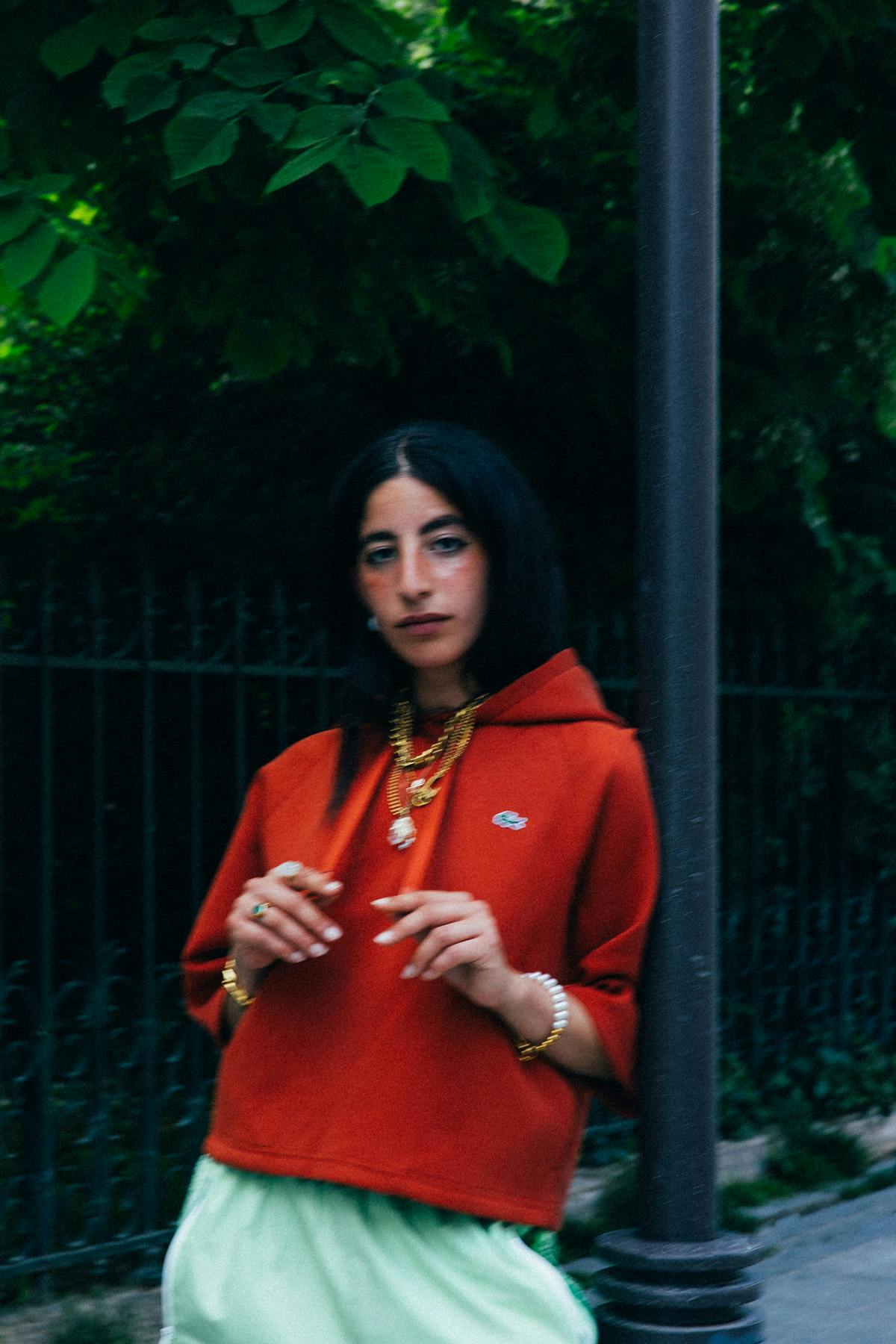 A similar remark could be made about Roland Garros. Arguably the most creative of the Grand Slam tournaments when it comes to satorial matters, rivaled only by the Australian Open, Roland Garros is where brands can experiment. It still might be steeped in tradition, but it isn't limited by it, which is why it's the stop of the tennis circuit we'd recommend tuning into if you're looking to draw style cues and channel Tyler the Creator's post-prep style.
With so much common ground (it was at Roland Garros where René Lacoste's famous crocodile logo first enter public consciousness), the two French brands have teamed up on a collection for Roland Garros 2022.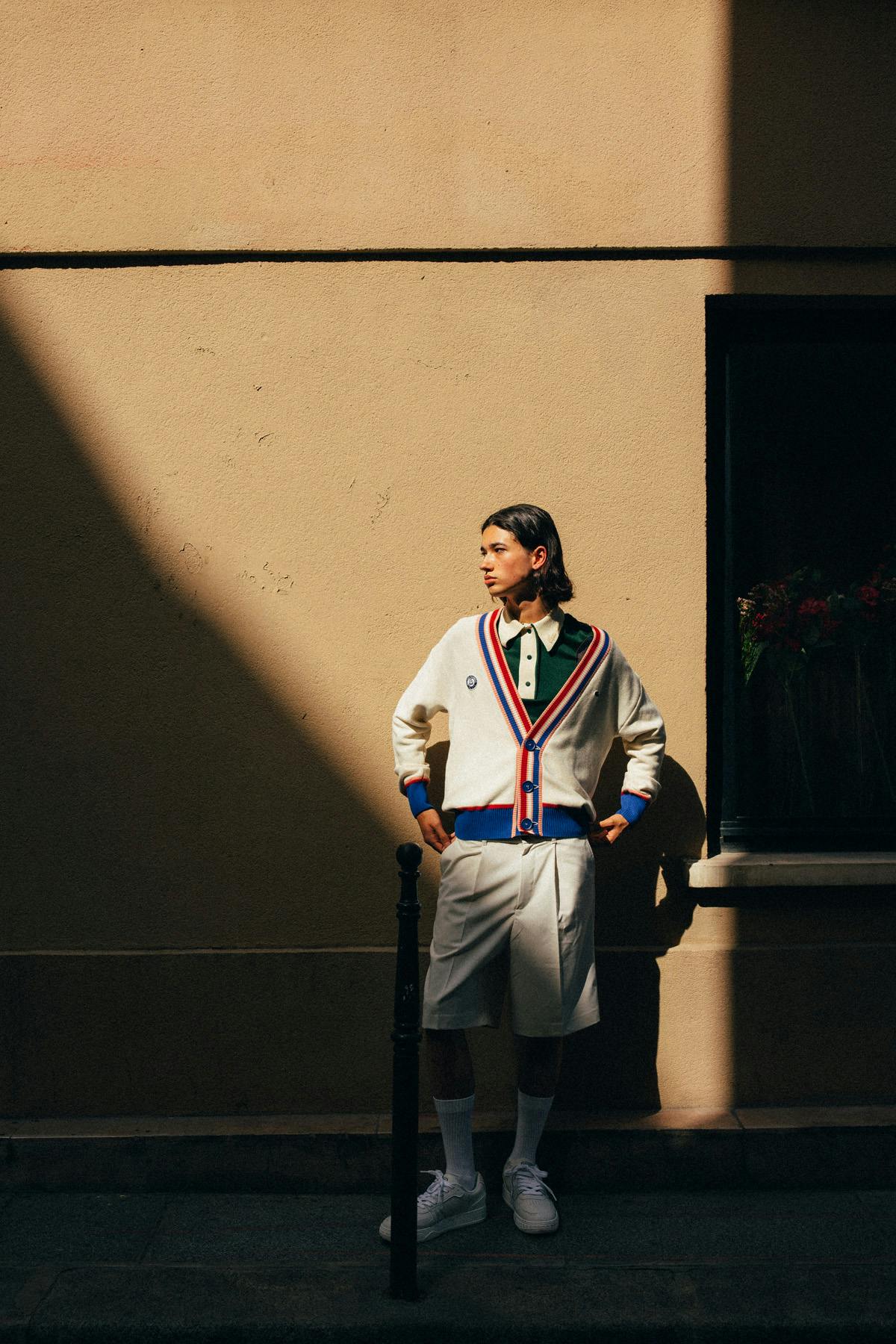 Honoring both their sporting and style heritages, the collaboration features a performance and a lifestyle collection – although most pieces slip seamlessly into either sphere. The lifestyle collection, for example, is anchored in sports, but oversized cuts, cable-knit sweaters, and hand-woven finishes that nod to Lacoste's latest runway show bring an air of elegance to the pieces.
The performance collection also marries the two worlds. Racerback tanks and lightweight mesh t-shirts are energized with jacquard fabrics and laser-cut edges that go against the plain, purely practical approach of most performance wear, and bring a crafted feel more associated with couture than the court. A classic color palette of royal blues, deep reds, and dazzling whites, and a modernized coat of arms motif tie the collection together.
To get us further in the spirit of Roland Garros and everything Parisian, we asked some locals to show us how they'd wear the collection. If you feel inspired by Selma, Ruddy, Christ, Hugo, and Sidiki's effortless take on the collaboration, then shop it here.