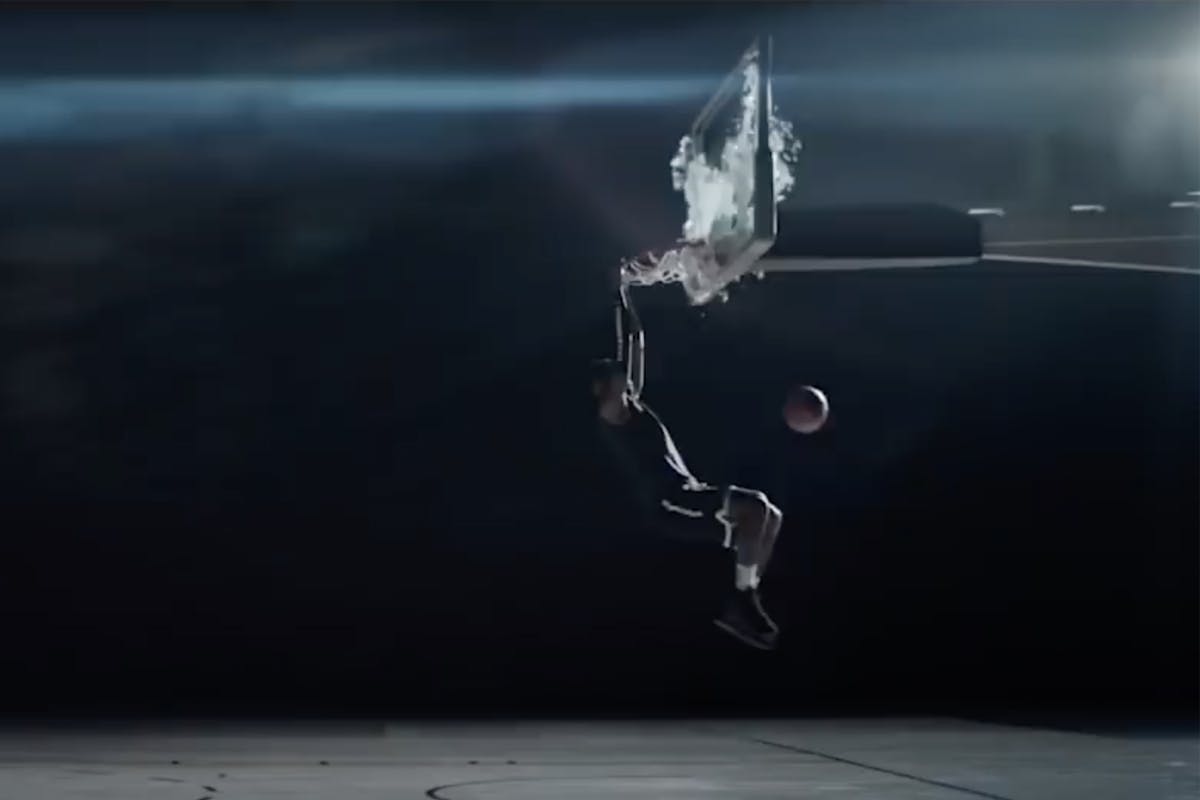 LeBron James stars in the latest commercial for GMC's upcoming electric Hummer. The spot was unveiled during Super Bowl 54 in Miami and follows teasers posted last week ahead of The Big Game.
The teasers didn't feature LeBron James, instead previewing the Hummer EV's capabilities, which include 0 to 60 in 3 seconds and 1,000 horse power. The first full trailer compares the Hummer EV's stealthy power to LeBron James on-court dominance. Watch it below.
LeBron James featuring in the commercial is noteworthy because he's not just another superstar athlete lending his name to a company or product but rather because he has a personal history with the model.
During his senior year of high school, LeBron James drove a Hummer H2. It was gifted to him by his mom but raised eyebrows and resulted in the player being investigated by the Ohio High School Athletic Association. His mother was said to have financed the purchase with a car loan and the "controversy" ultimately created enough of a storyline between James and GMC for him to sign on to be an ambassador for the first-ever GMC Hummer EV.
GMC unveiled two other videos featuring LeBron James. One sees him talking about revolutionaries and what it takes to change the world. The other is a behind-the-scenes look at why James chose to partner with GMC, where he reveals he's been a fan of the brand for quite some time. Watch both below.
GMC's Hummer EV will be fully unveiled on May 20. Until then, stay tuned for updates.