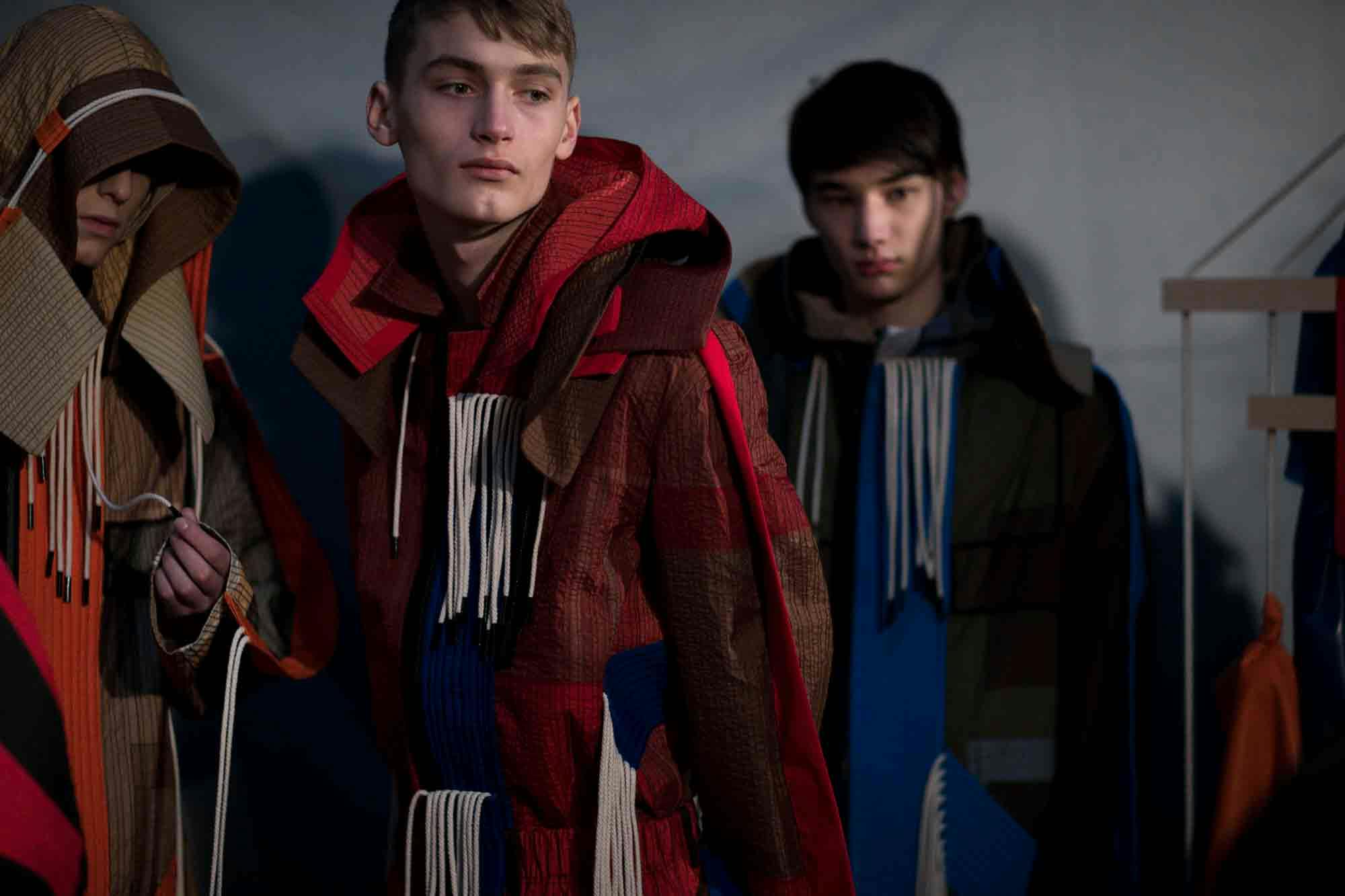 "Keep calm and carry on."
So reads the poster issued by the British government in the run-up to World War 2, re-printed 2.45million times, and used on what feels like a galaxy's worth of cheap tourist crap. The phrase is emblematic of a culture that had to recover from two world wars; the stiff upper lip that'll carry Britain through hell and back.
In 2018, London Fashion Week: Men's, the British capital's dedicated menswear week, has a lot to, well, not be calm about. Brexit is inescapable, the giant question mark hanging over the country. The pound has already crashed once, putting a spanner in the works for designers that do their business internationally (i.e., all of them). On top of that, the very concept of fashion week feels outdated in an era ruled by smartphones, and many of London's biggest names — Vivienne Westwood, Alexander McQueen, Burberry — are absent from the schedule.
The silver lining is that London Fashion Week: Men's is all about the new: young, wide-eyed, imaginative designers who are giving London a buzz to rival its competitors in Paris, Milan and New York. They have to not only contend with a precarious situation at home, but stand out among the countless other designers crowded onto jam-packed fashion week schedules.
"It's like being a wine taster and having to drink wine for 24 hours for two months" Matthew Miller explains of the non-stop fashion week onslaught. "Or a food critic not being allowed to leave the table. How are you supposed to know what's going on?"
To cut through the noise, Miller staged a concert on LFW:M's opening evening. He had Brighton bands White Room and Strange Cages and Tottenham MC Ekeno perform for the fashion week crowd, dressed in a collection that imagined a so-called "millennial youth army." Riot gear and butch silhouettes were the cornerstone of Miller's politically-charged menswear, which, as always, demonstrated that concepts and messaging don't have to come at the expense of wearability. Chinese designer Xander Zhou (that's "zander chow") manages to show in the British capital despite being based on the other side of the world. Zhou, part of China's new wave of creativity, threw a kaleidoscope of homegrown nostalgia on the runway, climaxing in some hilarious lizard-shaped footwear creations.
It sounds ridiculous, but Zhou stayed on the right side of fantastical, evoking some sort of dystopian future where lizard people rule the world from a far-eastern corporation. Not bad for someone who has to drag 20 suitcases halfway round the world every time he wants people to see his work.
Cottweiler, the brainchild of Ben Cottrell and Matthew Dainty, has become one of London's most talked-about labels, and their show is one of the city's must-sees. Hare Krishnas, agricultural machinery and hiking gear have all appeared on the Cottweiler mood boards, and for FW18, the duo imagined a squad of cave-diving boys. The subterranean Cottweiler squad stomped around in layers of merino wool and high-tech performance fabrics, at a makeshift runway in every Londoner's childhood favorite, the Natural History Museum.
Cottweiler collections aren't the easiest to digest, but when you peel back the layers of conceptualism, there's some really great clothes. Highlights included tricked-out track pants, boxy coach jackets and steel grey puffers, which were executed with crazy fabrications like velvet-flocked nylon with a layer of cotton scraped over the top.
Cottrell and Dainty, speaking backstage, didn't seem phased by London's precarious situation: the duo won the Woolmark prize last year, and FW18 saw the unveiling of some gunk-covered bags made in collaboration with British luxury house Mulberry.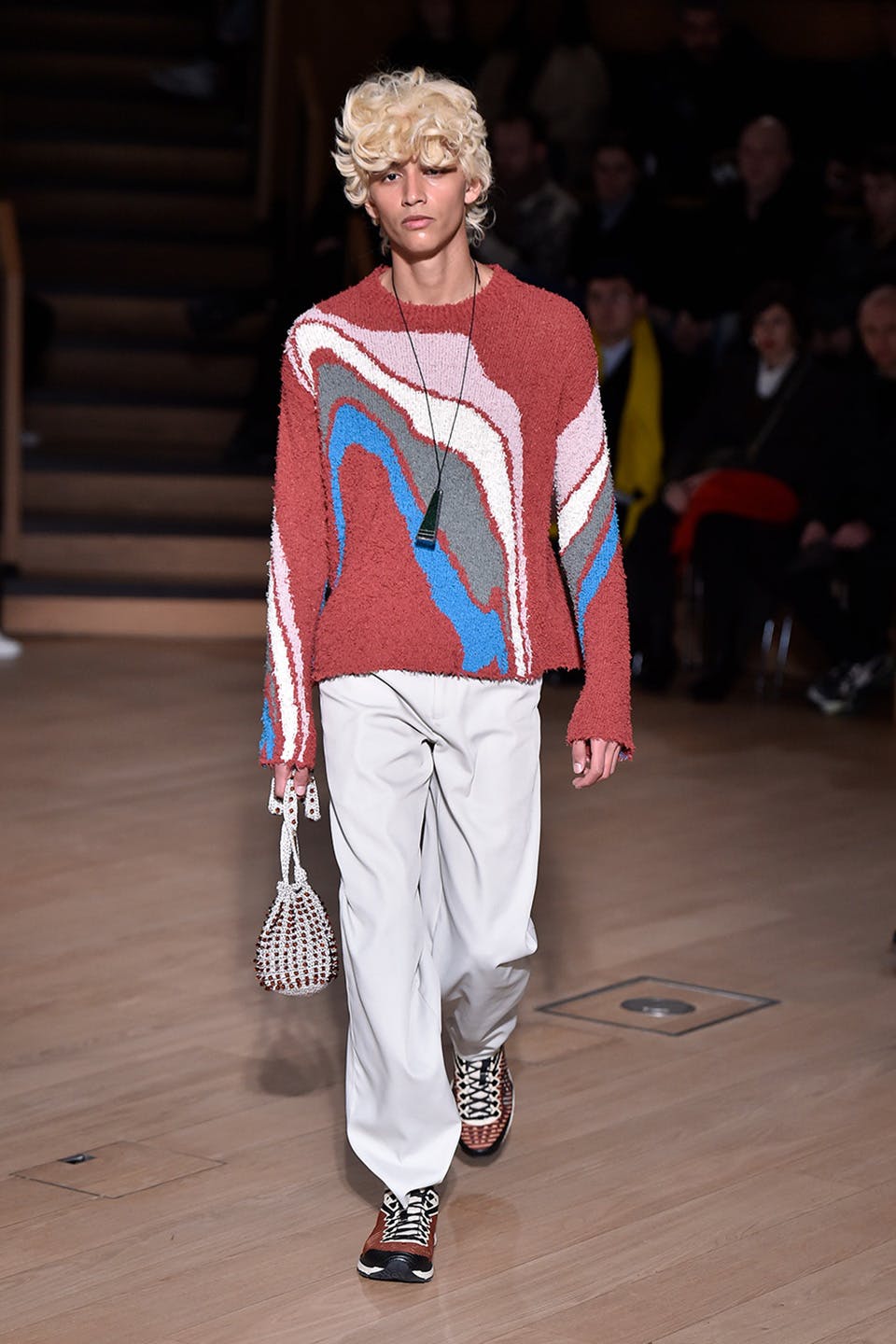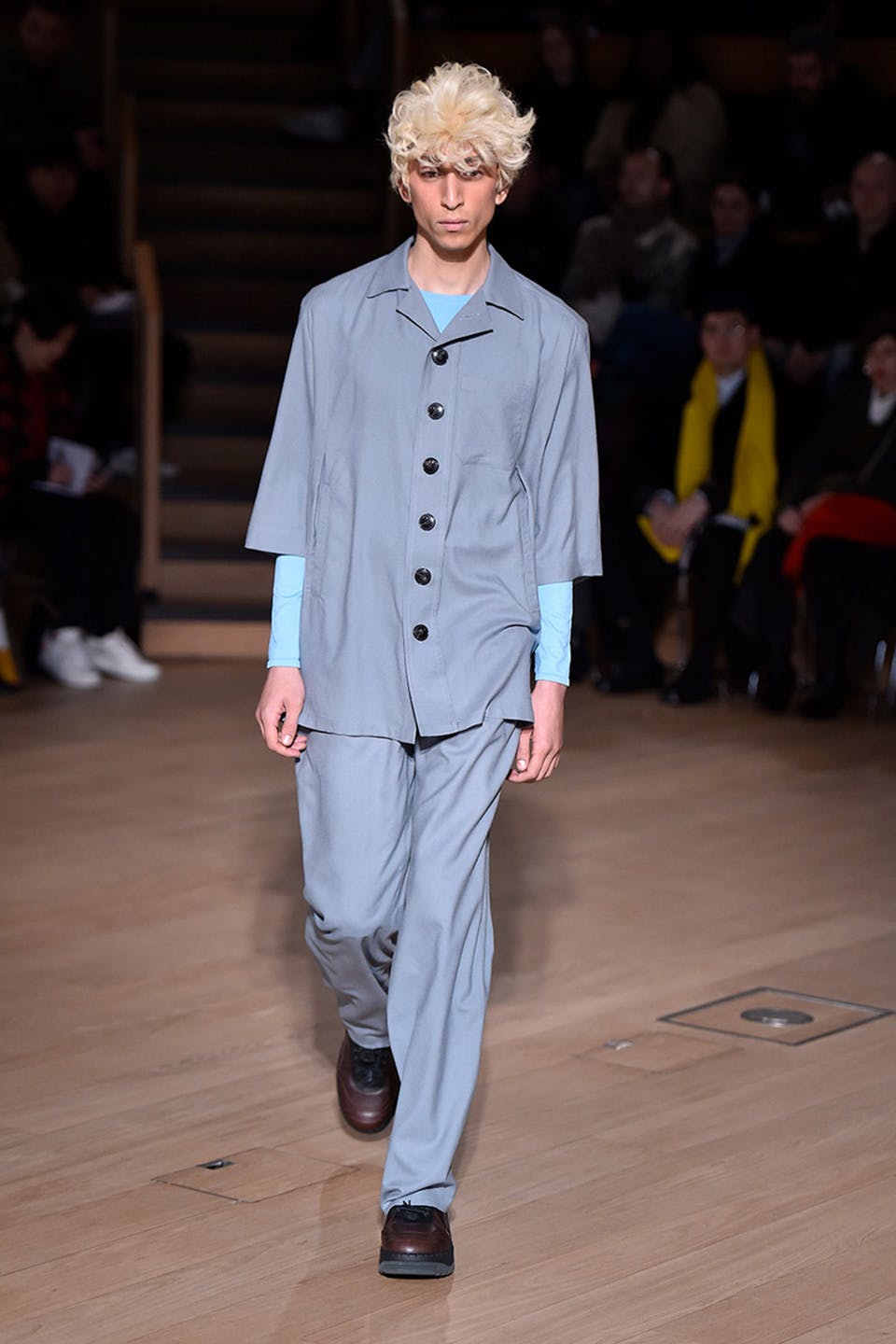 Many designers in the British capital, echoing the unisex vibe that's dominating fashion right now, will cast women to walk on their menswear runways. Not so for Kiko Kostadinov, who presented two strictly gendered collections — women first, men second — which evoked two different archetypes. Women in earthy, draped silhouettes, men in futuristic workwear. Kiko's clearly got some next-level tailoring skills, which underpins what looked like a pretty low-key collection on the surface. That probably explains why he's such a hit with the fashion nerds, then.
Grace Wales Bonner's work flies in the face of basically everything that's trending right now. Her silhouette is constricted, cropped way above the waist, she's into shoes, not sneakers, and her shows, which are London's most exclusive ticket, are blissfully free of #influencers and social media stunts. For FW18, Wales Bonner continued her examination of black male identity, imagining a crew of sailors descending on a multicultural port town, and her mix of academia and distinctive tailoring is the sort of stuff that drives runway critics wild.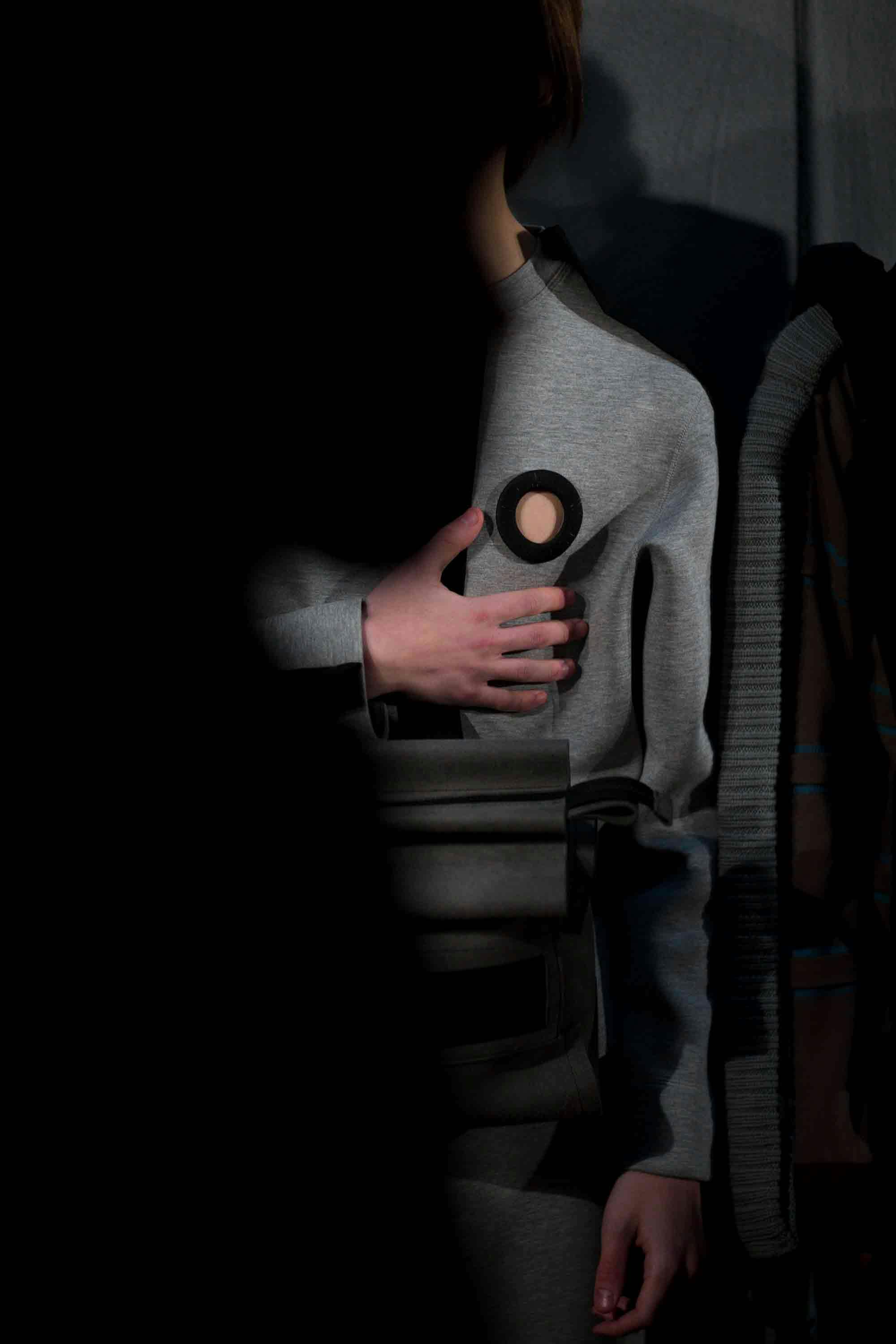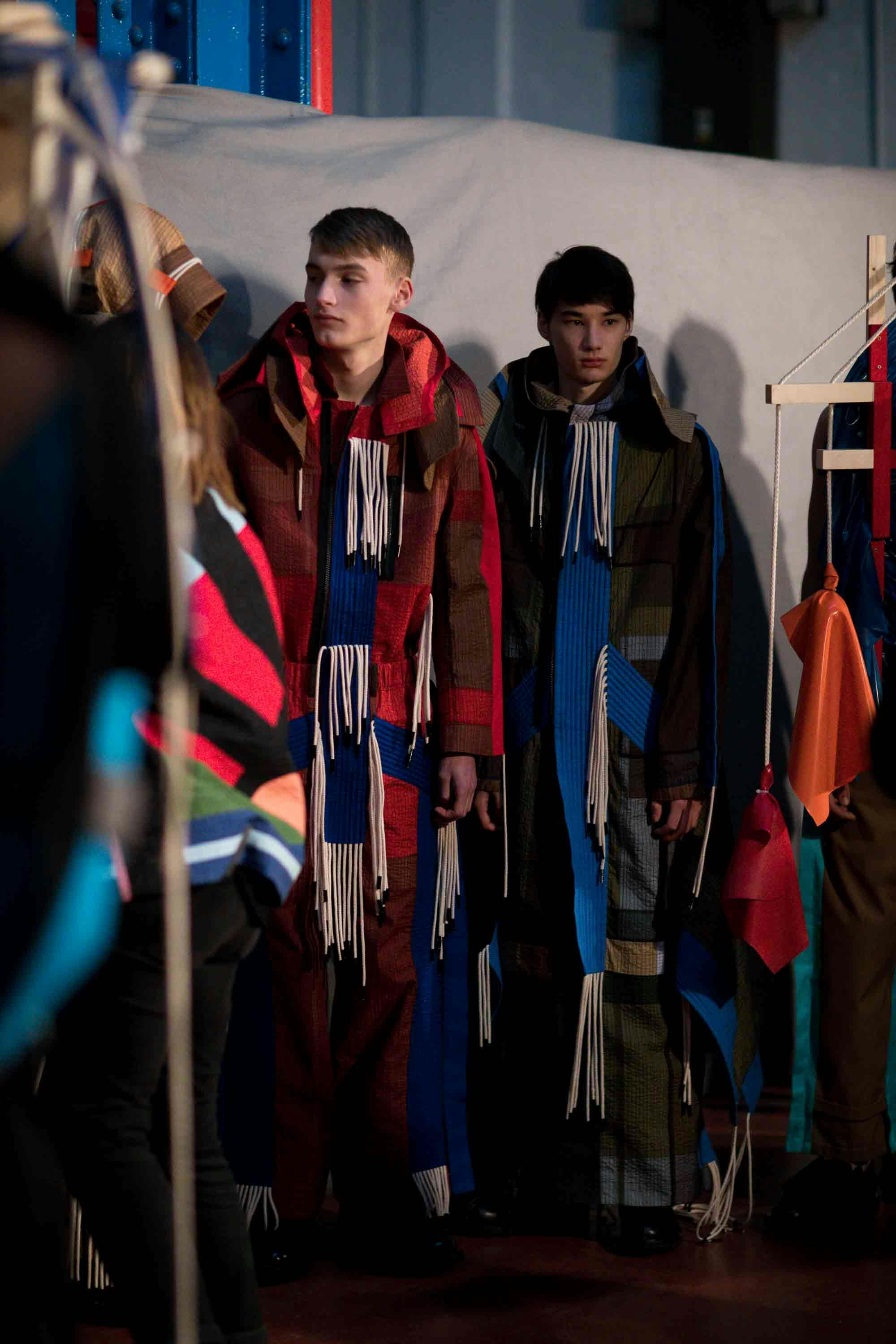 Craig Green is one of, if not the, designer to watch from the British capital. Green's shows feel more like performance art than simple clothes, and, if you believe the hardcore high fashion guys, he's pretty much the next Rei Kawakubo. Craig creates layered, poetic, walking sculptures, which don't sound like the easiest things to pull off, but he's got a knack for making stuff people actually want to wear, too. Underneath the layers of padding and flailing strings, Green had enough commercially viable knits, jeans and shirting to keep the buyers happy while the reviewers lost their minds.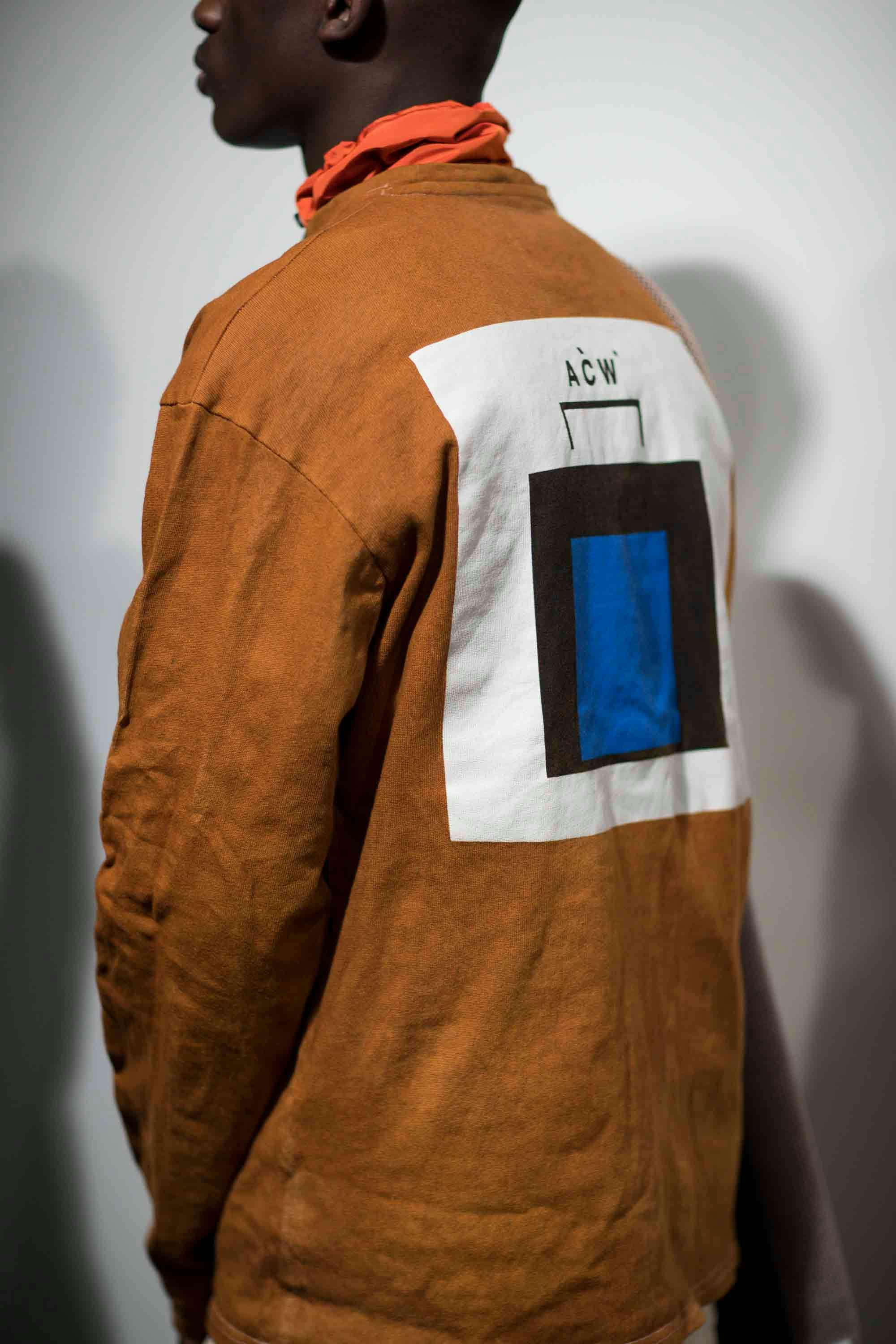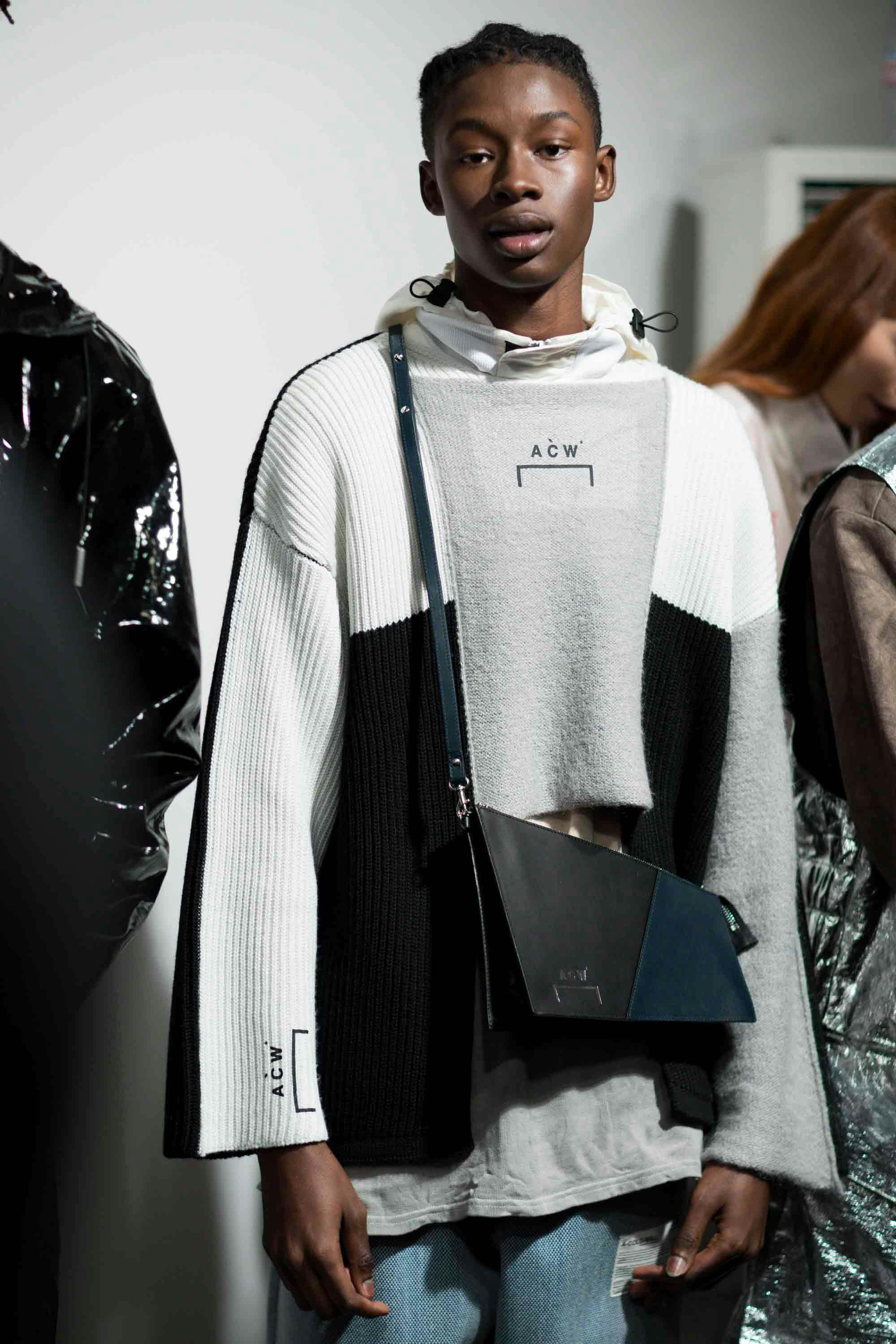 "We had to raise out prices by 15% last year as import taxes increased and the pound dropped" explained Samuel Ross after A-COLD-WALL* closed LFW:M. Ross, who interned for Virgil Abloh back in the day, wasn't short on ideas this season. Steel grey puffers, plasticky fabrics, thermoreactive nylons, weirdo construction boots and a building site's worth of cargo pockets marched out on the runway, with an industrially-themed collection that cited British sculptor Anthony Caro as a major influence.
Ross was keen to big up his contemporaries on the schedule, and added that moving production to Italy allowed him to side-step some of the headaches that come with producing clothes in the UK.
A-COLD-WALL*'s show was attended by tons of young, excited guys as well as the usual industry types, and Ross welcomed an army of mates backstage. Including, err, Slick Rick.
London Fashion Week Men's is, to borrow the old cliché, keeping calm and carrying on. Brexit, fashion's outdated infrastructure and the fragile pound haven't stopped the city's designers from making it one of the most exciting fashion destinations in the world.
"You know when something happens and you're so close to it, you know you won't be able to see the full picture?" Matthew Miller sums up. "Brexit is the thing that's gonna be talked about for this decade. In 2027, 2028, that's when we're gonna know how it affected everyone."