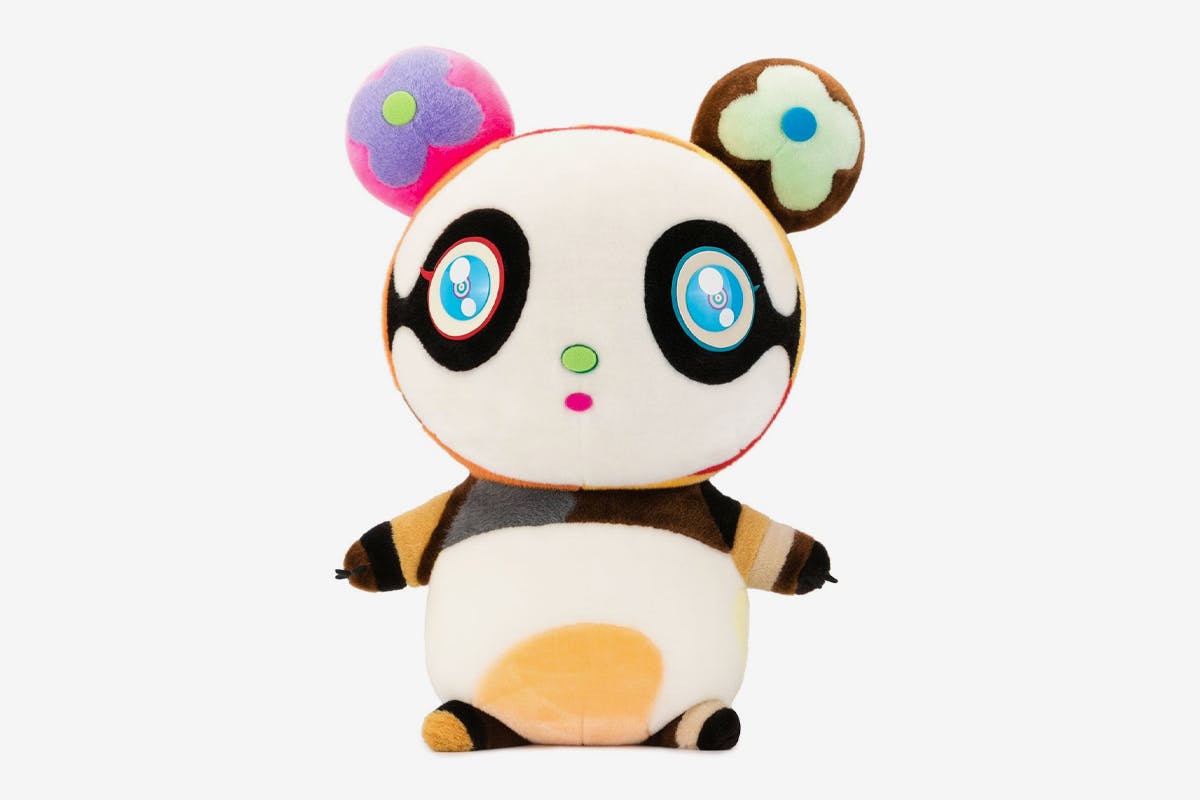 With the news that Louis Vuitton is discontinuing its Takashi Murakami-designed Multicolore monogram collection, we took a look back over the past fruits of their ongoing collaboration and selected seven of our favorite pieces.
Murakami brought a breath of fresh air to a storied fashion house when he was called upon by Marc Jacobs to redesign Louis Vuitton's Spring/Summer 2003 accessories collection. Picking apart the trademark LV all-over logo print, he reassembled it as a kawaii dream. Using the vivid color palette and playful style that he's known and loved for, Murakami's Vuitton designs laid the foundations for an epidemic of highly-sought after 'It' bags, as his Cherry Blossom, Character and Monocamouflage styles were all quickly swept up by the fashion crowd.
Today Louis Vuitton announced that it would be discontinuing its Takashi Murakami Multicolore monogram collection, and the range will be phased out of stores before leaving for good at the end of July. Representatives for the brand, which is now helmed by Nicolas Ghesquière, declined to comment, only noting that the brand prefers to "look forward."
To celebrate the union of two creative forces, we looked back over Murakami's reign and picked seven of our favorite pieces to come out of the collaboration.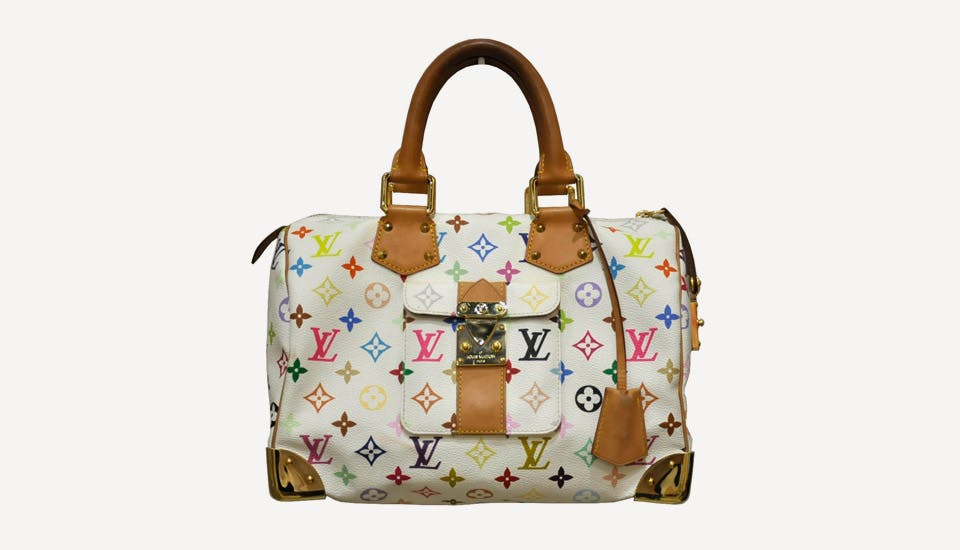 Monogram Multicolore Speedy City Bag
And so it was the beginning of an epidemic. Murakami is known to tread the line between fine art and commercial art, and his knowledge of the latter came in handy when he redesigned Louis Vuitton's iconic LV logo print. After its debut at the Spring/Summer 2003 show, the Monogram Multicolore range immediately became the most sought-after accessory of the season, and consequently defined an era of 'It' bags.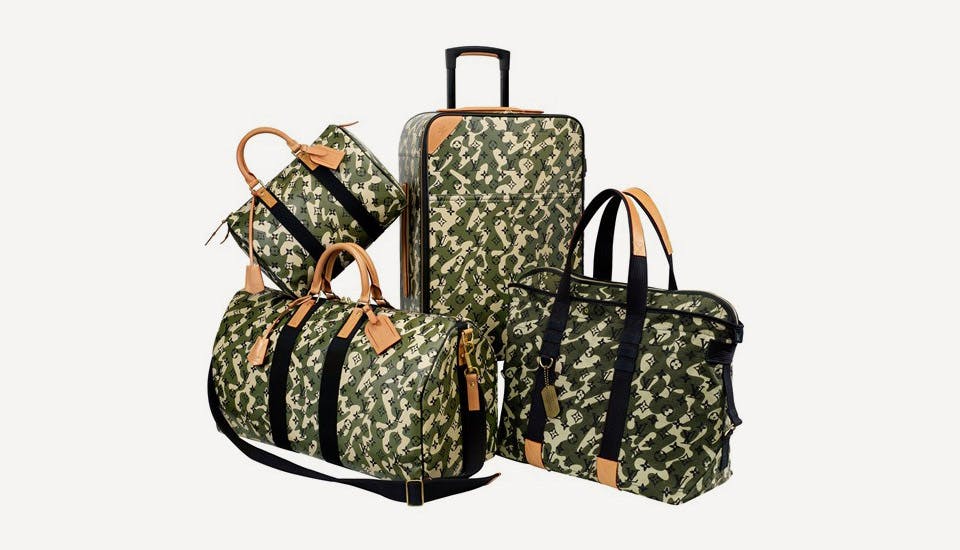 Museum gift shop merchandise rarely gets doper than this. The Monogramouflage collection was launched at the Brooklyn Museum, bringing high fashion right into the arena of fine art. Presented in an exhibition, the collection signified an interesting transition for camouflage as it joined a high-end fashion house and left behind its roots in the military.
Louis Vuitton x Takashi Murakami Rugs
Bringing Louis Vuitton into the eyes of the art world once again, Murakami teamed up with the French fashion house on a collection of rugs which were debuted at Art Basel in 2009. The collaboration featured two designs, both of which were based on original paintings by Takashi Murakami and came in editions of 20 each. A collaboration on an interior product which was launched at an art fair saw Louis Vuitton dominating three markets at once, all thanks to the multimedia artist.
Cherry Blossom Collection
Takashi Murakami's work is punctuated with repeated motifs, from trademark characters to prints which have become a hallmark of his work. One of the latter is his cherry blossom flower emblem, which represents Murakami's Japanese heritage and resembles the kawaii pop art style which he has championed. The Cherry Blossom collection intertwined the LV all-over logo print with the flower design, and then adorned a selection of Louis Vuitton's most classic bags styles.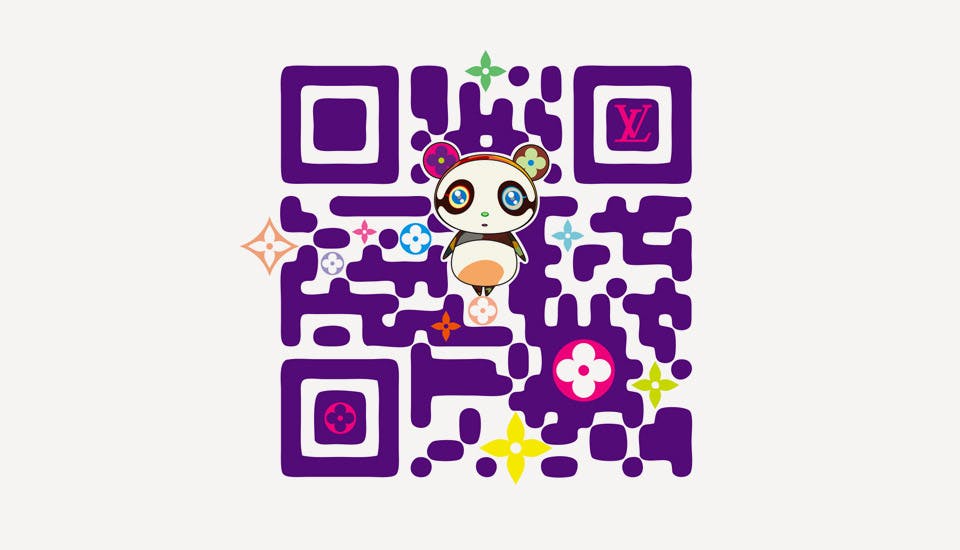 Accessories and interior design pieces weren't all that Murakami lay his hands on while collaborating with Louis Vuitton. Takashi worked with Tokyo-based creative agency SET to produce a unique QR code using visual elements intrinsic to both Louis Vuitton and Murakami's aesthetic, adding style and character to the bland world of machine readable codes.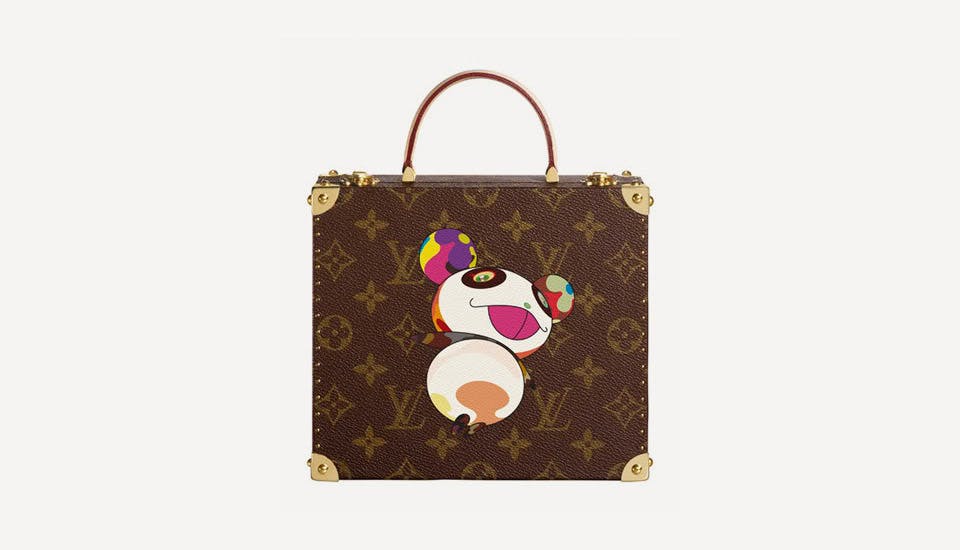 Character Bags
While his previous bag designs focused on reworking the LV all-over logo print, or interlocking his own, the Character bags featured prominent characters from Murakami's work emblazoned across the front of classic Louis Vuitton styles. Instead of combining the house styles of both brands, Murakami has quite literally just laid his over the top. The result was perhaps less commercially viable, instead acting as more of a collectible item, but successful nonetheless.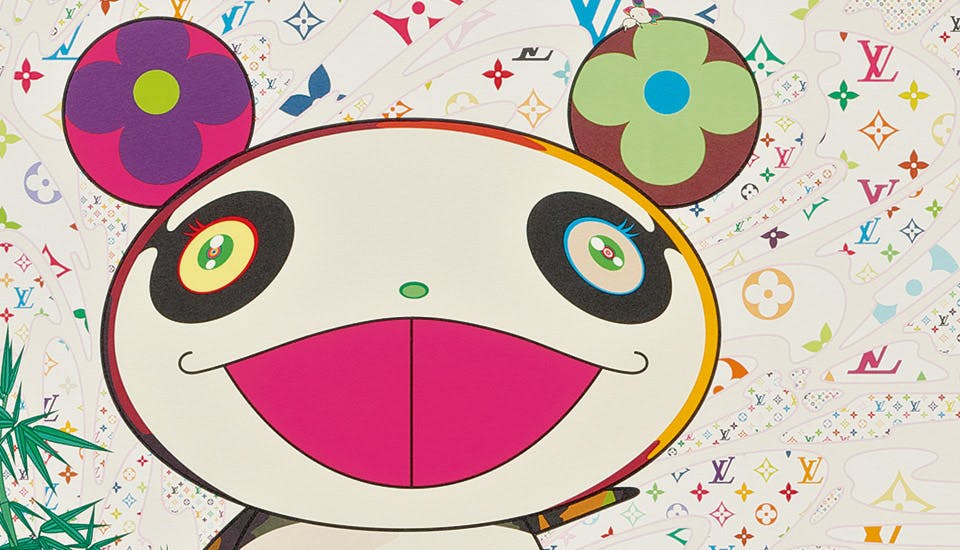 "Superflat First Love" Short Film
To celebrate six years of collaborating with the French luxury brand, Murakami created a short anime film. It's possibly the least Vuitton-style thing to come from the partnership, as anime master Mamoru Hosoda plucks characters and ideas from Murakami's artwork and brings them to life in the surreal three-minute long video, which culminates in the protagonist flying out of a portal hidden inside a classic Louis Vuitton trunk. Watch it here.
If you missed them, be sure to check out 15 of the Best Takashi Murakami Collections, and find out why the artist's dog is an integral part of his recent Vans Vault collaboration.