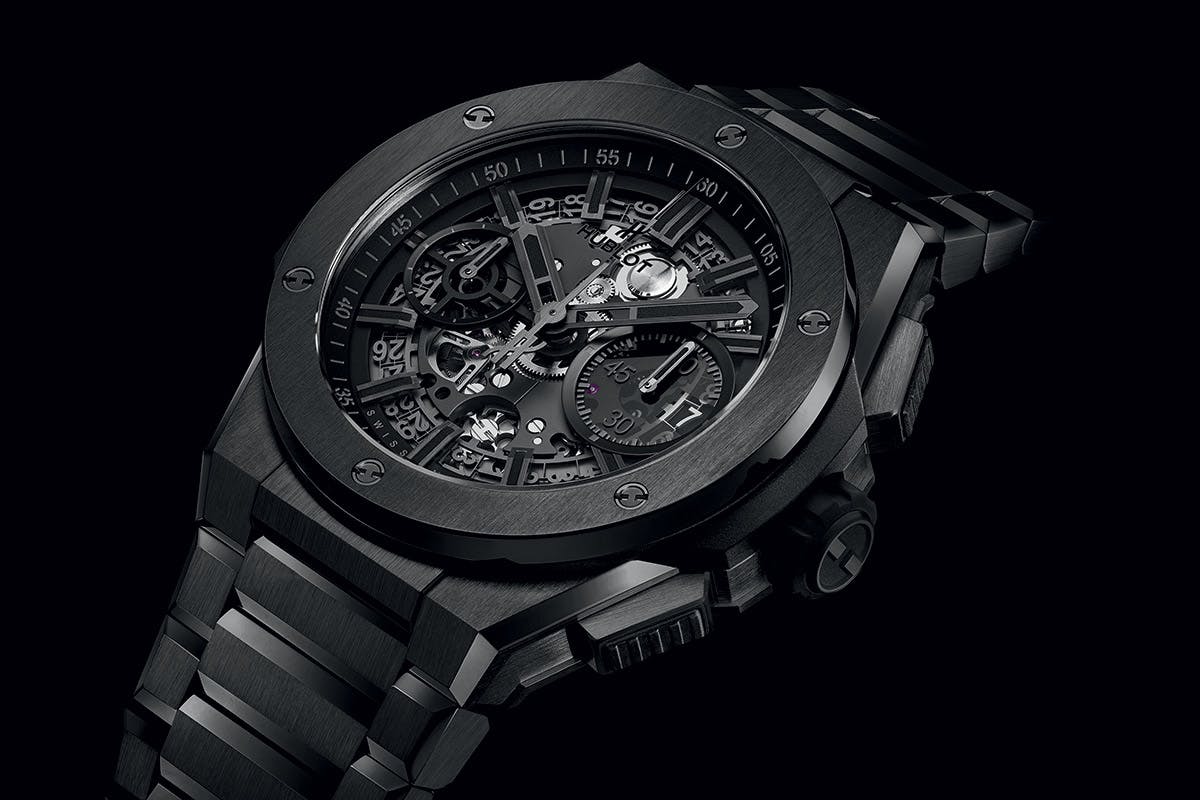 Over the last few years, we've been watching a slow mass exodus take place from Baselworld, the watch industry's long-standing tradeshow that runs every year in Basel, Switzerland. LVMH and its Zenith, TAG Heuer, Bvlgari, and Hublot watch brands decided to strike out on their own this year, testing a new launch model with a grandiose affair in the watch-loving hub of Dubai, exclusive to authorized dealers and select media.
The logic behind the move makes sense. At Baselworld, press are given 30-minute appointments to absorb all the information about a brand's new releases (often dozens upon dozens), before they sprint off to the next meeting. This format is basically rinse and repeat for four or five days straight. By doing its own show, LVMH is able to control the pace of the event, spend actual time with media, and give its product and messaging time to sink in. The group-specific show also means that LVMH isn't competing for headlines against the entire industry, another huge plus.
There was just enough on display in Dubai for the exclusive show to work. We have new releases from all of LVMH's brands, all of which are worth talking about. However, the luxury conglomerate did hold some things back in order to exit Baselworld gracefully on a high note. Much like how previous years saw brands showcase at Baseworld while Richemont group's SIHH show was taking place, these releases are a mouthwatering appetizer that leaves us all hungry and waiting for the main course.
Here are the watches from LVMH Watch Week 2020 in Dubai you need to know about.
Bvlgari's Octo Finissimo Collection Levels Up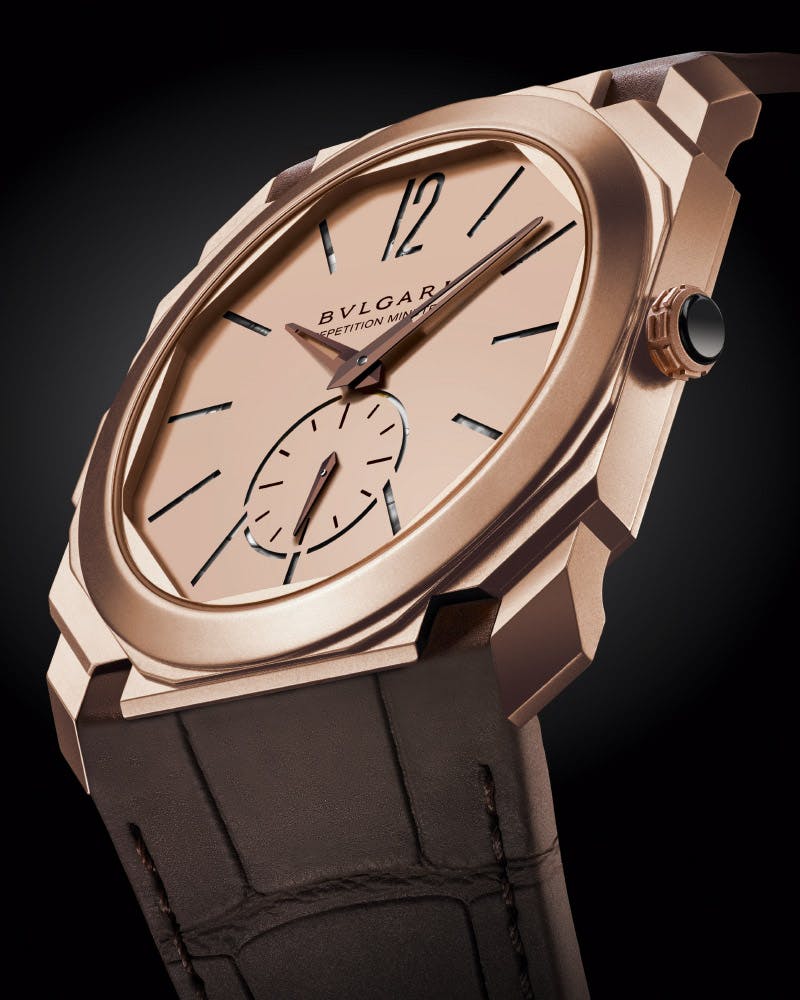 Although Bvlgari unveiled lovely women's complications in Dubai, the brand's main event was the expansion of its Octo Finissimo collection. The Octo Finissimo Automatic, launched to industry acclaim in 2017 for its record-setting thinness, finally appeared in two sought-after forms.
A traditional satin brushed steel case and bracelet with a plain black dial was presented, as was an all ceramic variant. Where the former finally satisfies the need for a more conventional aesthetic in the slender model (considering steel sports watches with integrated watches remain highly coveted), the latter has become a niche staple of luxury watch brand offerings.
Aside from these two models, Bvlgari added a sandblasted rose gold variant of the Finissimo Minute Repeater for 2020. This is the second time the brand has opted for this finish and the gold-on-gold dial with cutaway indices (to allow its repeater chime to resonate through its case more clearly) is simply a fantastic look. This is also the first time the piece is being offered in gold—or any precious metal for that matter—as the previous two editions were cased in titanium and carbon fiber, respectively.
Zenith Defies Convention With the Defy21
The Zenith Defy21 on its own is a fantastic chronograph with a unique movement, featuring a separate hi-beat balance at 5 Hz for its running time, and an extremely high frequency 50 Hz balance wheel for its chronograph. With a 50 Hz chronograph balance, the chronograph seconds hand does one revolution of the dial every second, therefore allowing its wearer to measure time intervals down to 1/100th of a second. Practical? Not at all. Super cool at a micro-engineering level? Absolutely.
The Defy 21 on its own isn't a new offering, but Zenith did arrive in Dubai with two separate collaborative watches built on this model. The first is the Defy 21 Land Rover Edition, taking subtle design cues from the latest Land Rover Defender. What's great about this watch is how subtle the collab really is. There's no Land Rover branding on the dial or strap. Instead, they saved that bit of detail for the caseback. The color combination of dark matte grey with hints of orange works perfectly with its microblasted titanium case, giving the watch a stealthy look without going down the more traditional path of an all-black DLC/PVD case finish.
In addition, Zenith introduced a collaborative effort with legendary London house sensation Carl Cox. A carbon case paired with a bright red rubber and textile strap give the piece ample character, with the red complemented by accents on the hands used for chronograph function, as well as on the miniature vinyl record that acts as a running seconds hand. As an added detail, the bezel's carbon (as well as the thread in the contrast stitching of its strap) is imbued with SuperLuminova, allowing it to glow in the dark.
TAG Heuer Does Vintage Reissues Right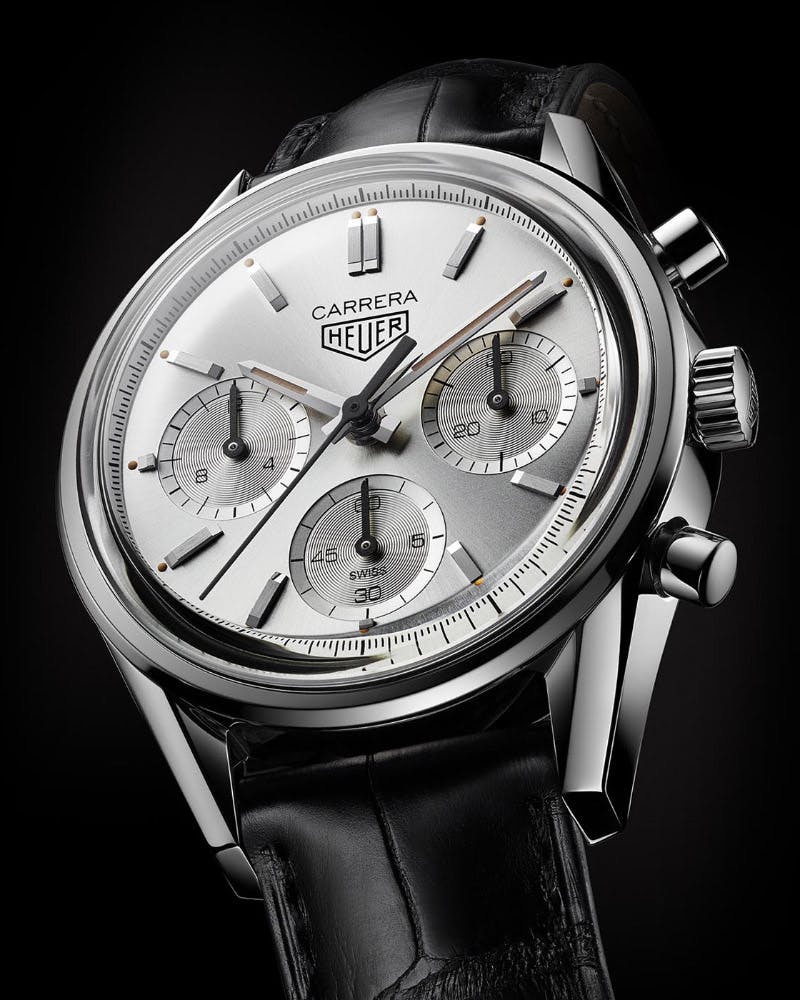 The last few years have demonstrated that TAG is one of the most skilled and consistent brands across the board, and especially when it comes vintage reissues. The reason for this is simple: they've kept close tabs on their archives and they've been reissuing classics since long before it was the trendy thing to do in watchmaking.
This year, the TAG Heuer Carrera 160 Years Silver Limited Edition landed as a fantastic period-correct reissue of a sleek 1964 Heuer Carrera (the second year the Carrera was in production). It gains a few millimeters in diameter, measuring 39mm instead of 36mm, and is powered by an in-house manufacture Caliber 02, fitted with a column wheel and vertical clutch—all visible via its sapphire display caseback. The self-winding caliber is good for a power reserve of 80-hours. Lastly, its sapphire crystal features a prominent dome, replicating the then-common acrylic domed crystals from the heyday of vintage chronographs.
Limited to 1,860 pieces worldwide, this will be one of the brand's strongest releases of 2020.
Hublot Goes Hard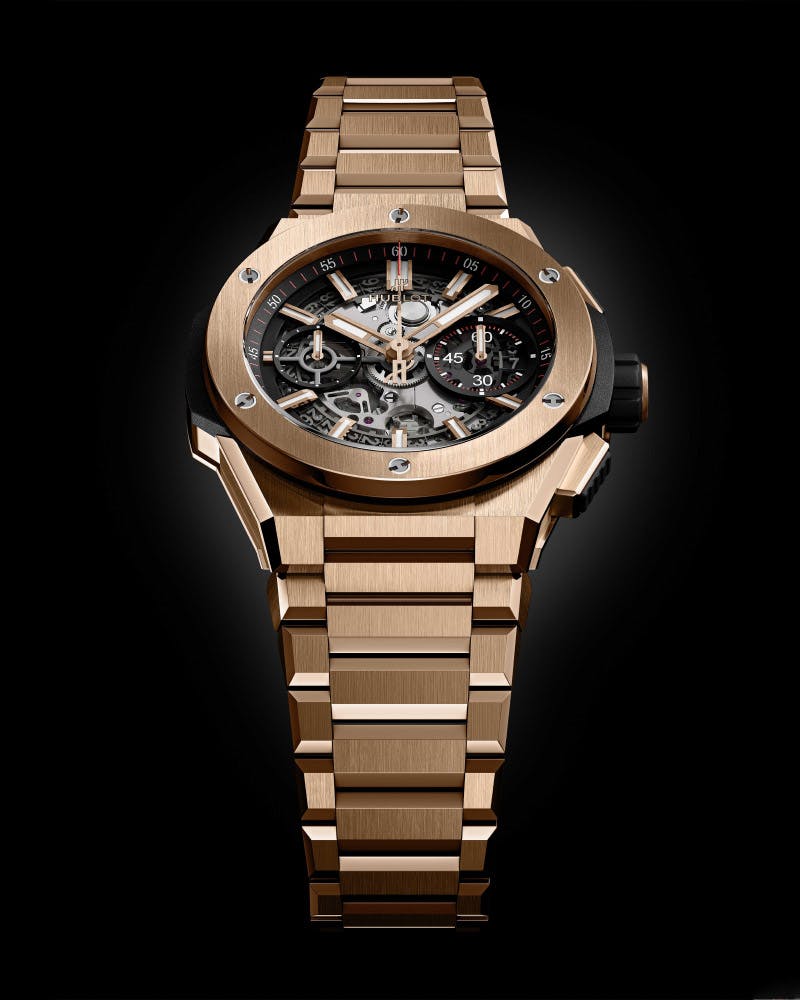 The big news from Hublot in Dubai wasn't about a big new release, change in complication, or offering a model in a new metal, but rather an alternative accessory. Hublot has long been known for offering its watches on rubber straps, with the occasional rubber-backed textile or leather, but for 2020 the brand hit the stage with a new set of integrated bracelets for the Big Bang lineup. This completely changes the character of the model but that's not a bad thing.
In fact, given how much visual and physical weight a bracelet can add to a watch, Hublot made the right decision in choosing last year's new 42mm variant of the Big Bang for the bracelet upgrade. Case sizes continue to trend downward and fitting bracelets to the 45mm Big Bang would make the watch feel oversized, and further alienate potential clients with small to average wrist sizes.
They're still a polarizing "love them or hate them" brand for most seasoned watch collectors, but this is precisely the kind of change that could convince shoppers on the fence to finally write a check made out to Hublot.