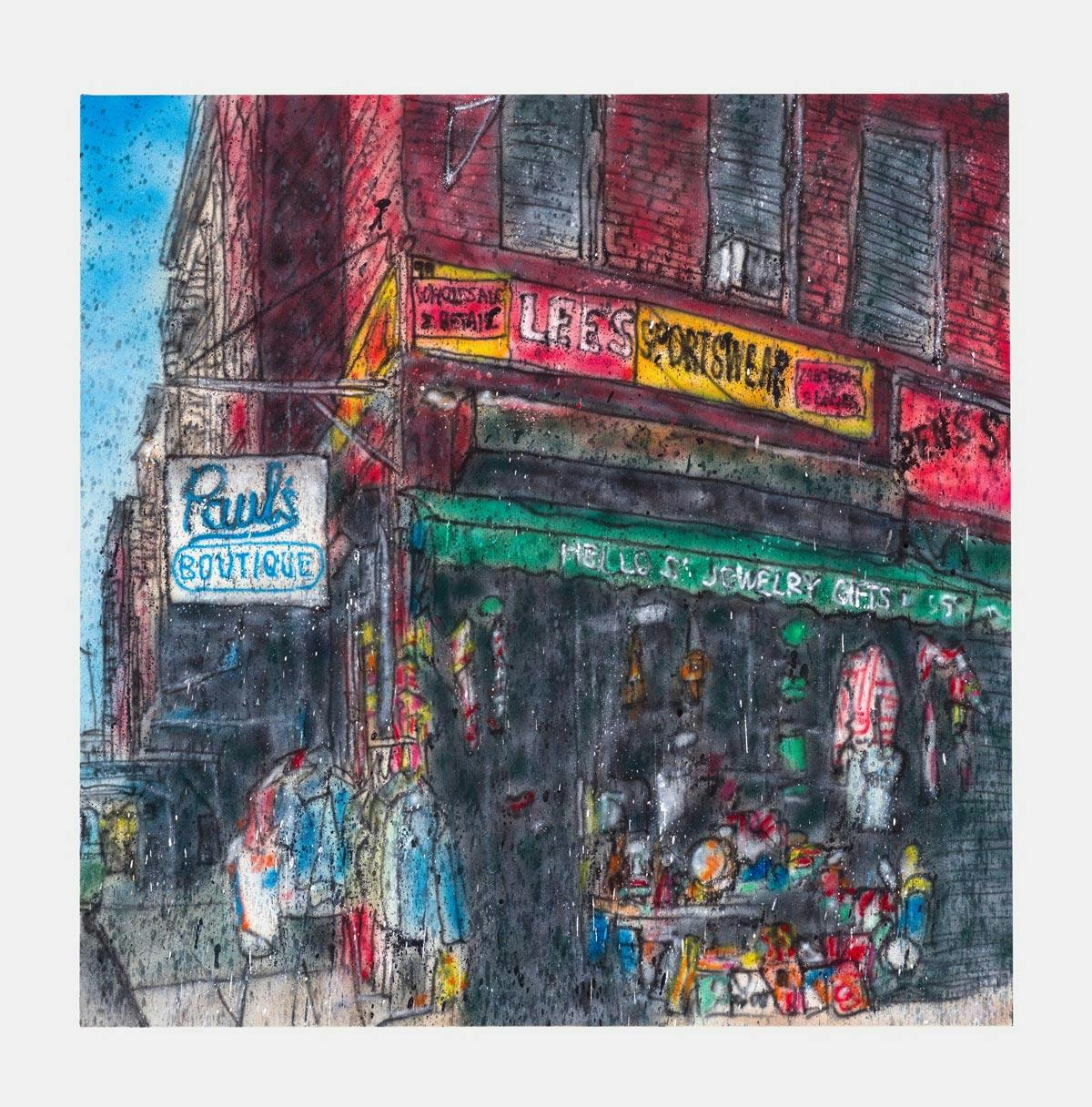 FRONTPAGE cover star MADSAKI has returned to New York for his latest exhibition at Perrotin, and he's teamed up with the gallery for a deeply personal tour of his former stomping grounds.
Much like his exhibition "Hello Darkness, My Old Friend (I've come to talk with you again)," his New York City tour doesn't sugar coat anything. And as with his paintings, the tour offers a bratty mix of sentimentality and and outsider's view of popular American culture.
First off, we visit the first place MADSAKI lived and another on the corner of Rivington and Ludlow. "It looks like a box" he says, "and it's the box that I would never want to open ever." Watch the full tour below.
In his FRONTPAGE interview, MADSAKI explains, "Some of these moments might seem dark, but to me they represent a golden age of New York. Living here in the '80s and '90s, compared to now, it feels like it was a golden age back then, in terms of street art and hip-hop. Everything back then was so raw. I always missed that New York."
The New York city tour is a nice primer for his admittedly dark exhibition at Perrotin. The paintings are laced with references to 9/11, the assassination of JFK, and the failed 1990s New York Knicks. These cultural references are paired with nostalgic images from MADSAKI's childhood, which he spent culturally oscillating between his native Japan and America, where he was raised (has since returned).
MADSAKI's "Hello Darkness, My Old Friend (I've come to talk with you again)" is on show now until June 5 at Perrotin NYC.