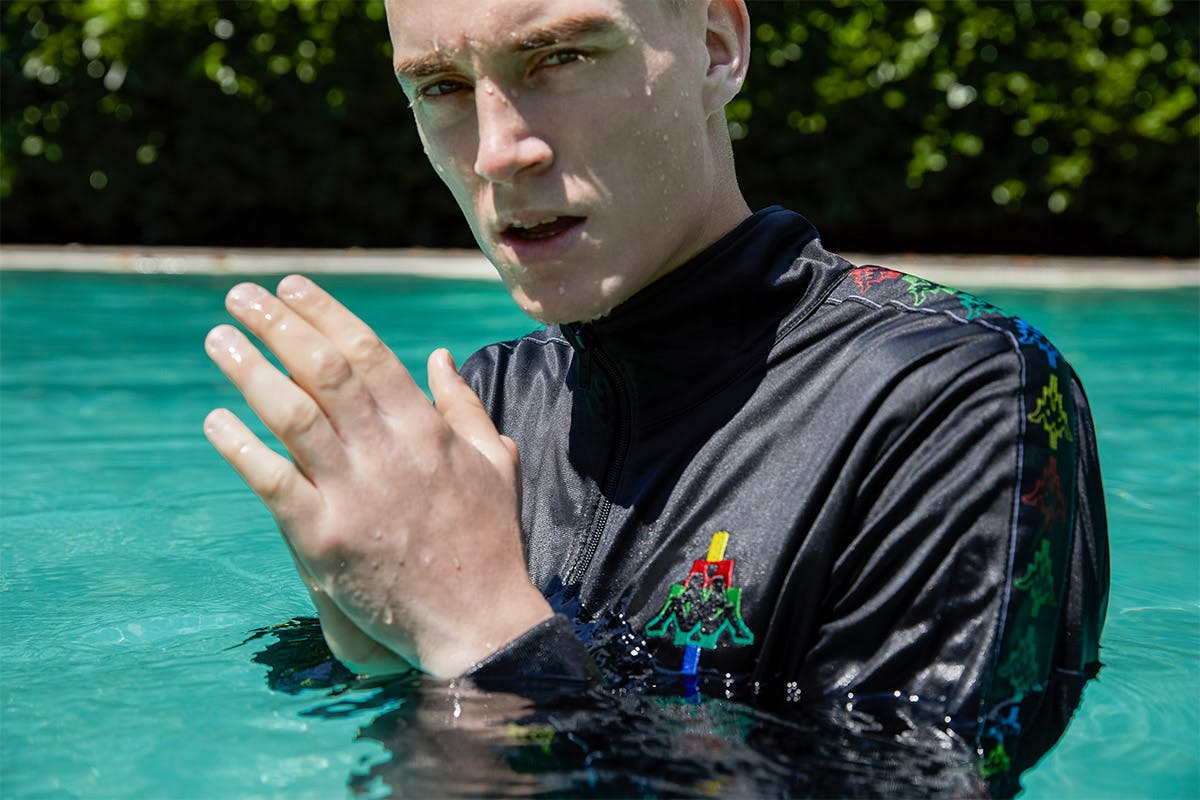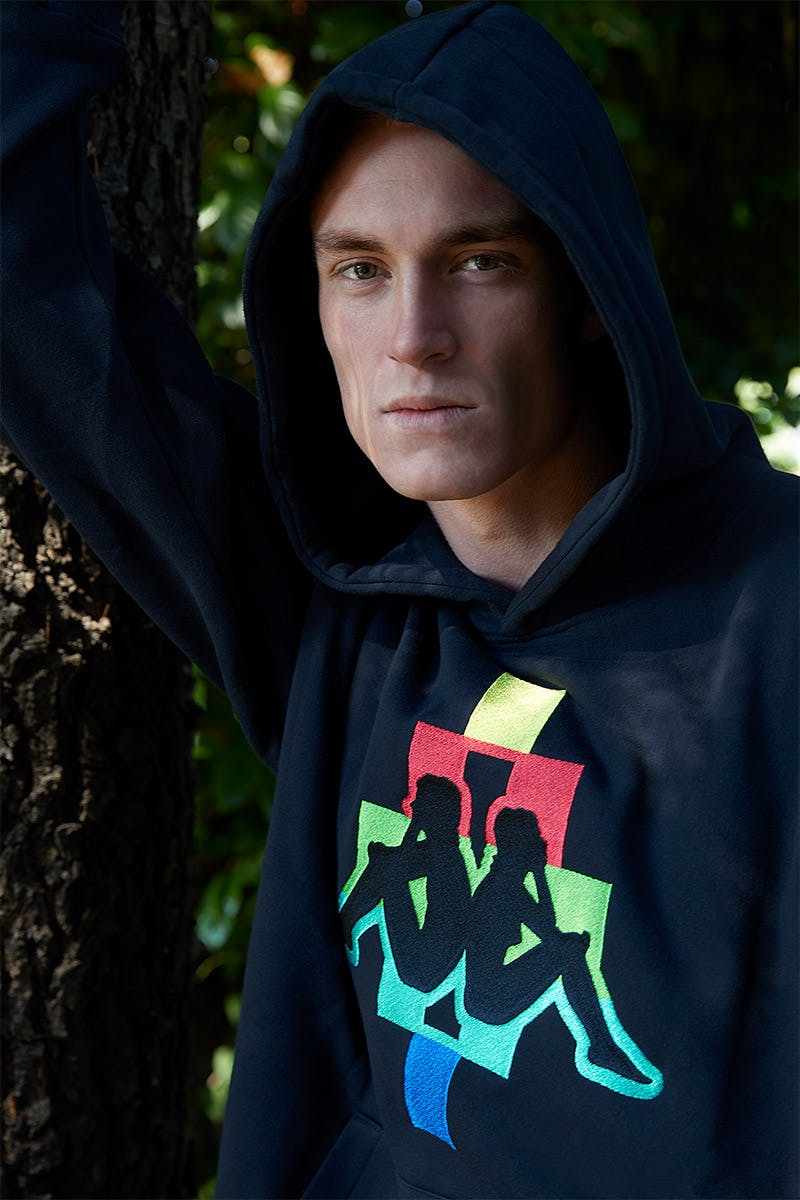 The Milan-based designer, DJ, and all-round creative multi-talent, Marcelo Burlon has teamed up with Kappa for a pre-Fall/Winter 2018 drop to celebrate Pride Month. The capsule is the third installment in the brands' ongoing liaison and sees Burlon's County of Milan label once again elevate Kappa's sportswear staples.
Drawing on Kappa's iconic styles, the capsule encompasses a classic polyester tracksuit with embroidered logos, a large logo hoodie, and a T-Shirt featuring branded tape along the sleeves. Central to the collection is the collaborative logo that amalgamates both labels' iconic brandings and is executed, for the occasion, in a triumph of rainbow colors.
As with previous Marcelo Burlon County of Milan collections, the brand has released a video to accompany the launch. The one-minute clip shows models submerged in a glistening swimming pool, bringing to mind the brand's Italian surroundings. Although we're not sure why they're swimming fully clothed, we're digging the combination of underwater shots, top garments, mellow beats, and glittering sunlight.
The capsule is available for purchase in selected stores and on Marcelo Burlon County of Milan's website, here.
For more on Marcelo Burlon, watch our interview with him from thedrop@barneys earlier this year.