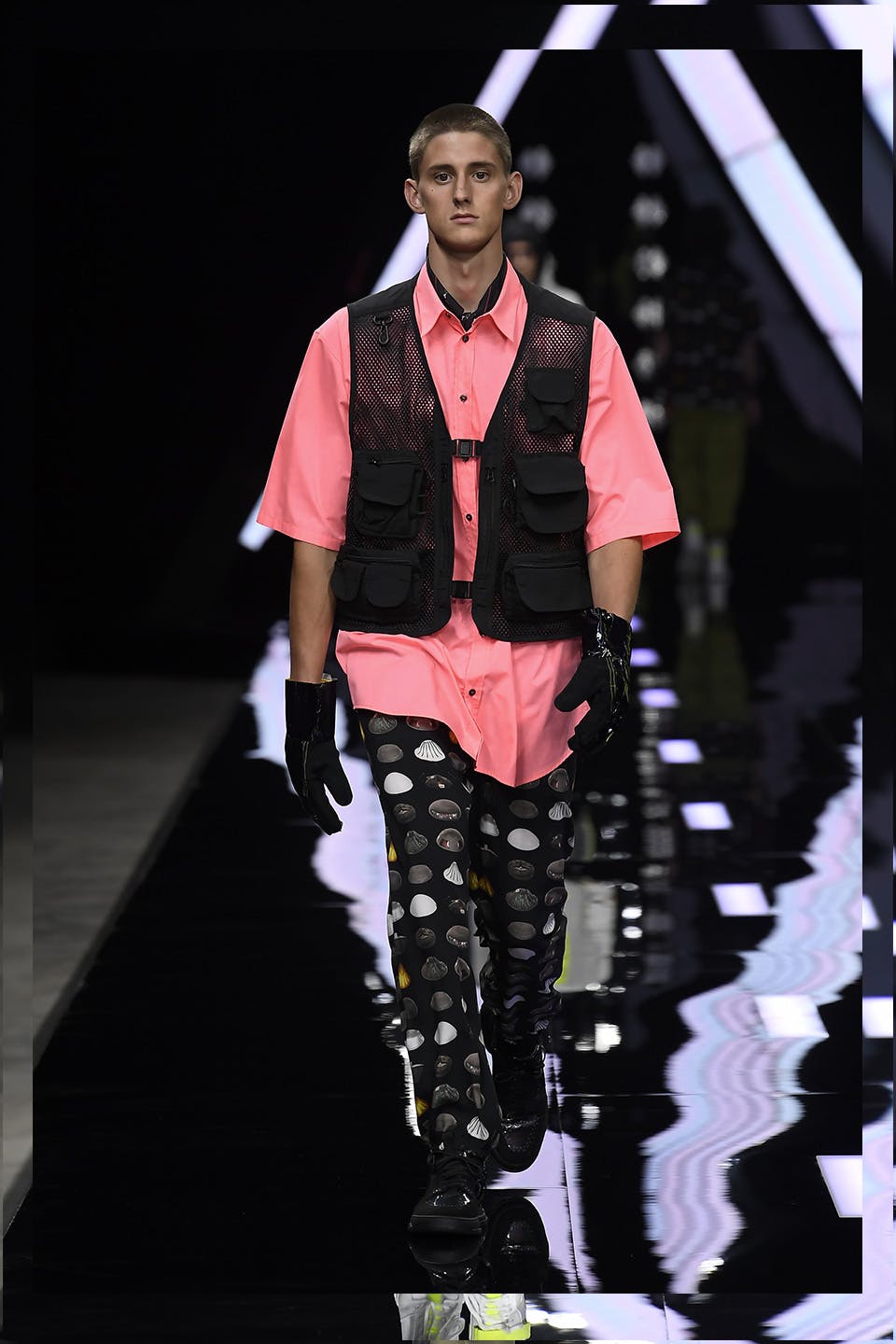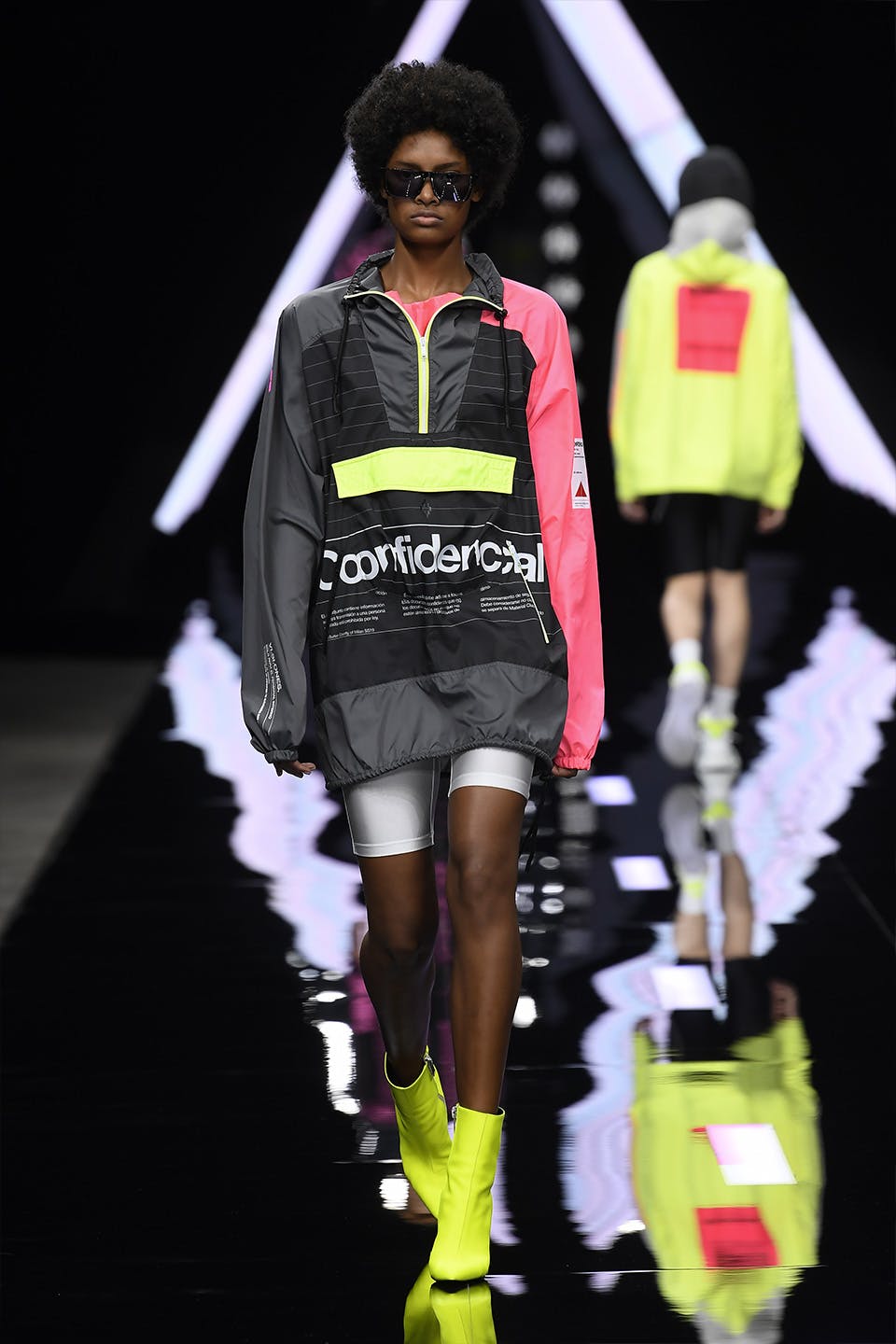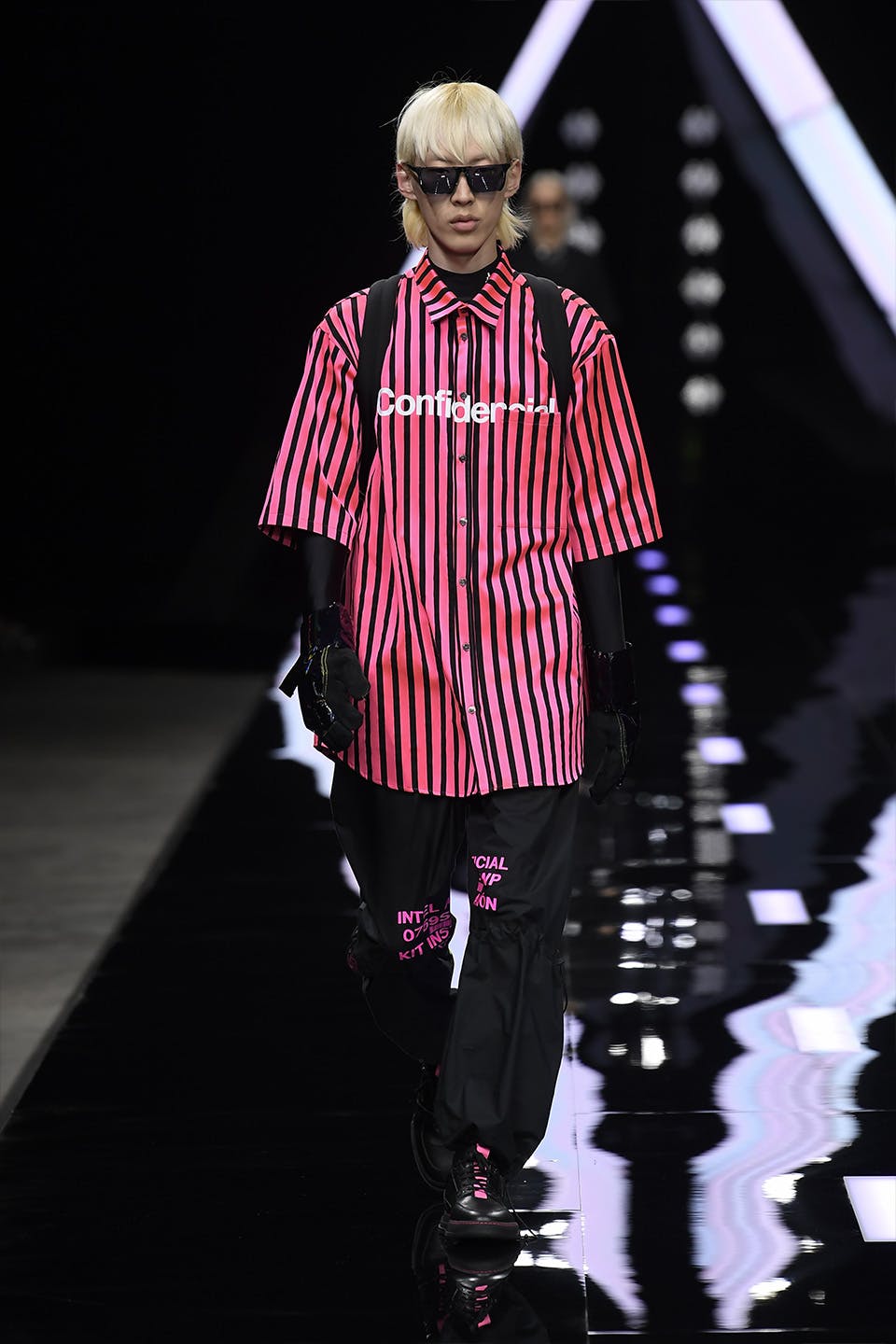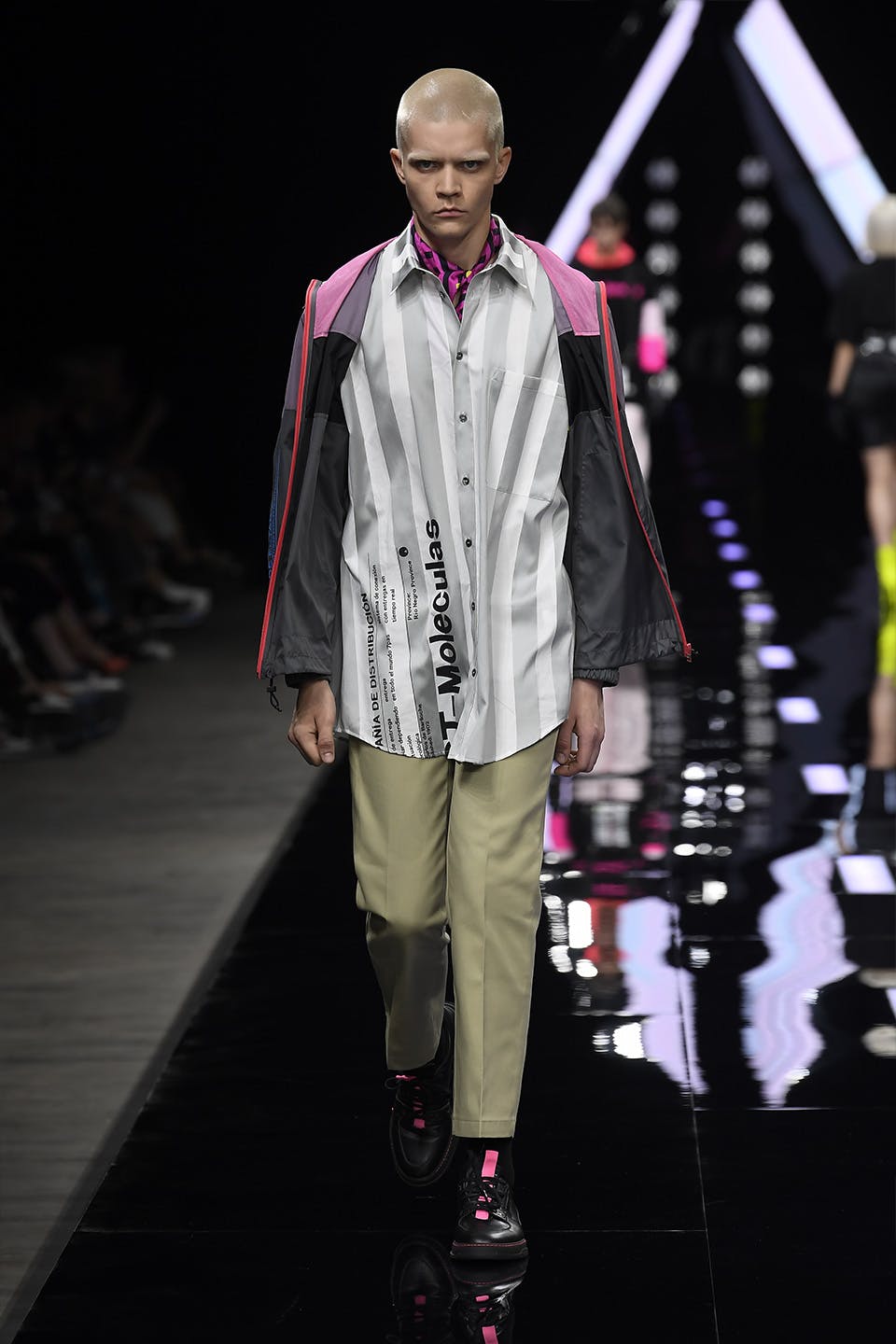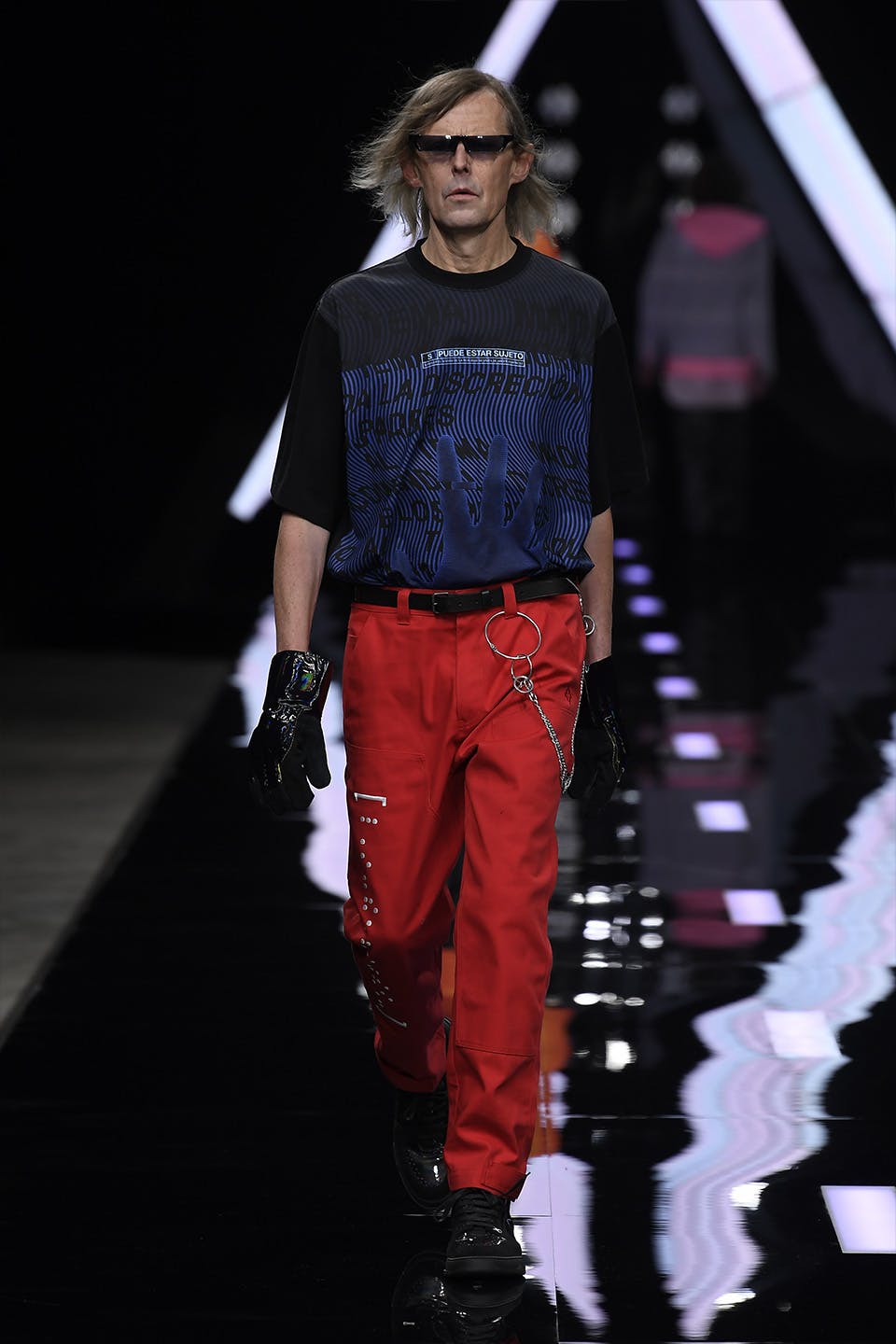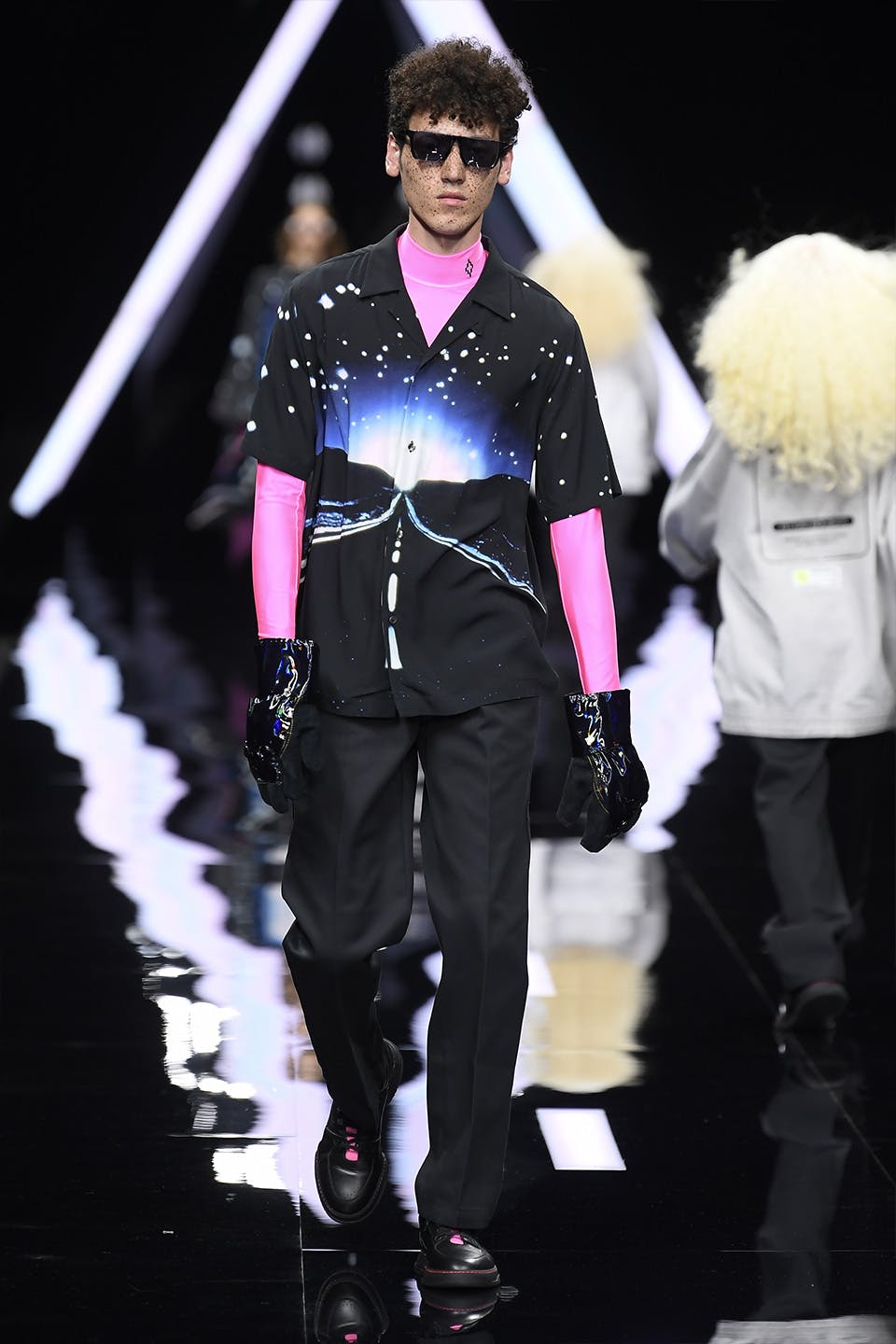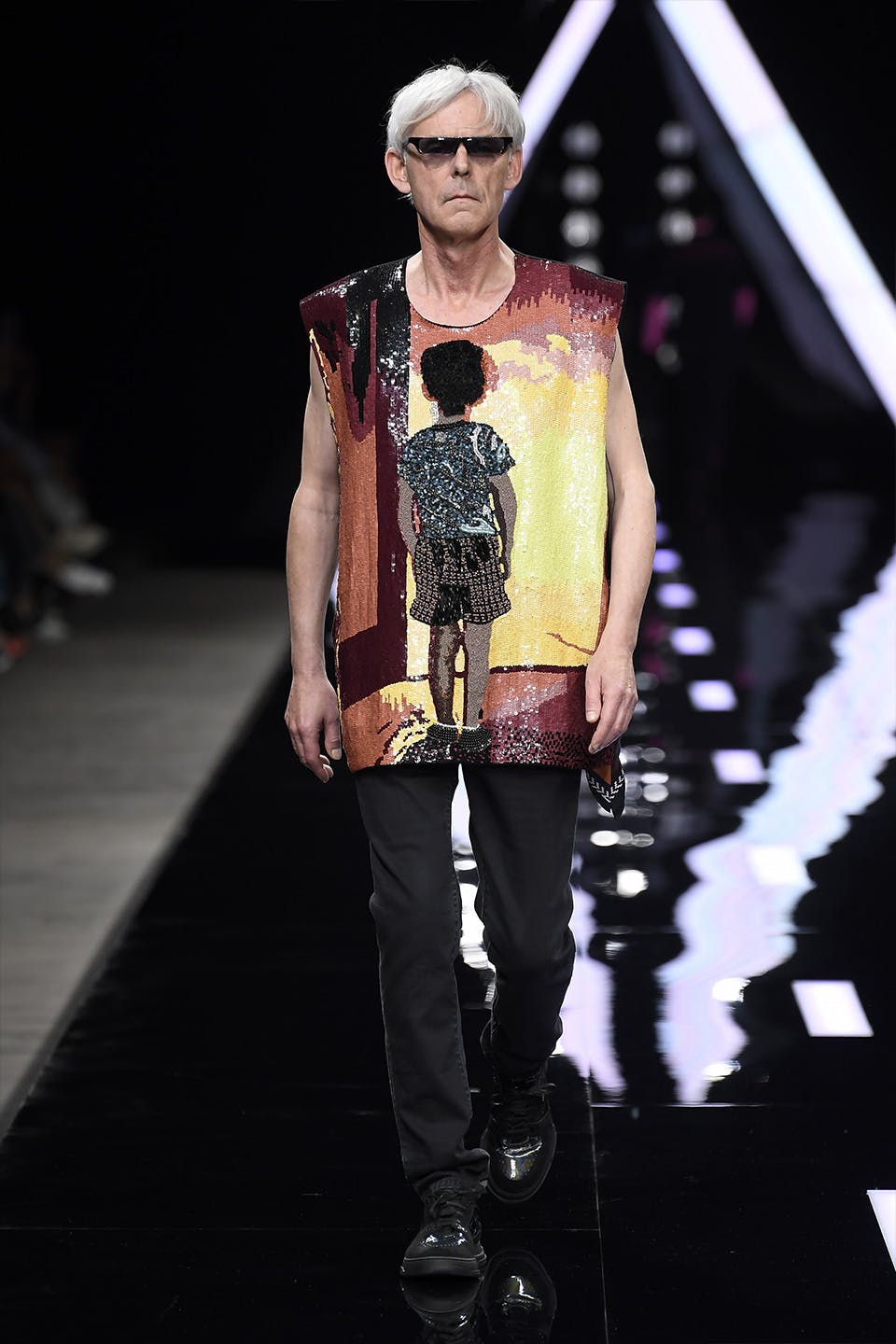 Designer, DJ, clothing mogul and thrower of Milan's wildest fashion week parties, Marcelo Burlon eschewed the performances that are typical of his County of Milan label, and decided instead to let his clothes do the talking.
Central to SS19 for Burlon was a link-up with Steven Spielberg's 1977 sci-fi classic, Close Encounters of the Third Kind, a vein of inspiration which informed the rest of the collection.
The film's sci-fi vibes came via neon colors, hazard warnings, glossy PVC, and a Bjork soundtrack.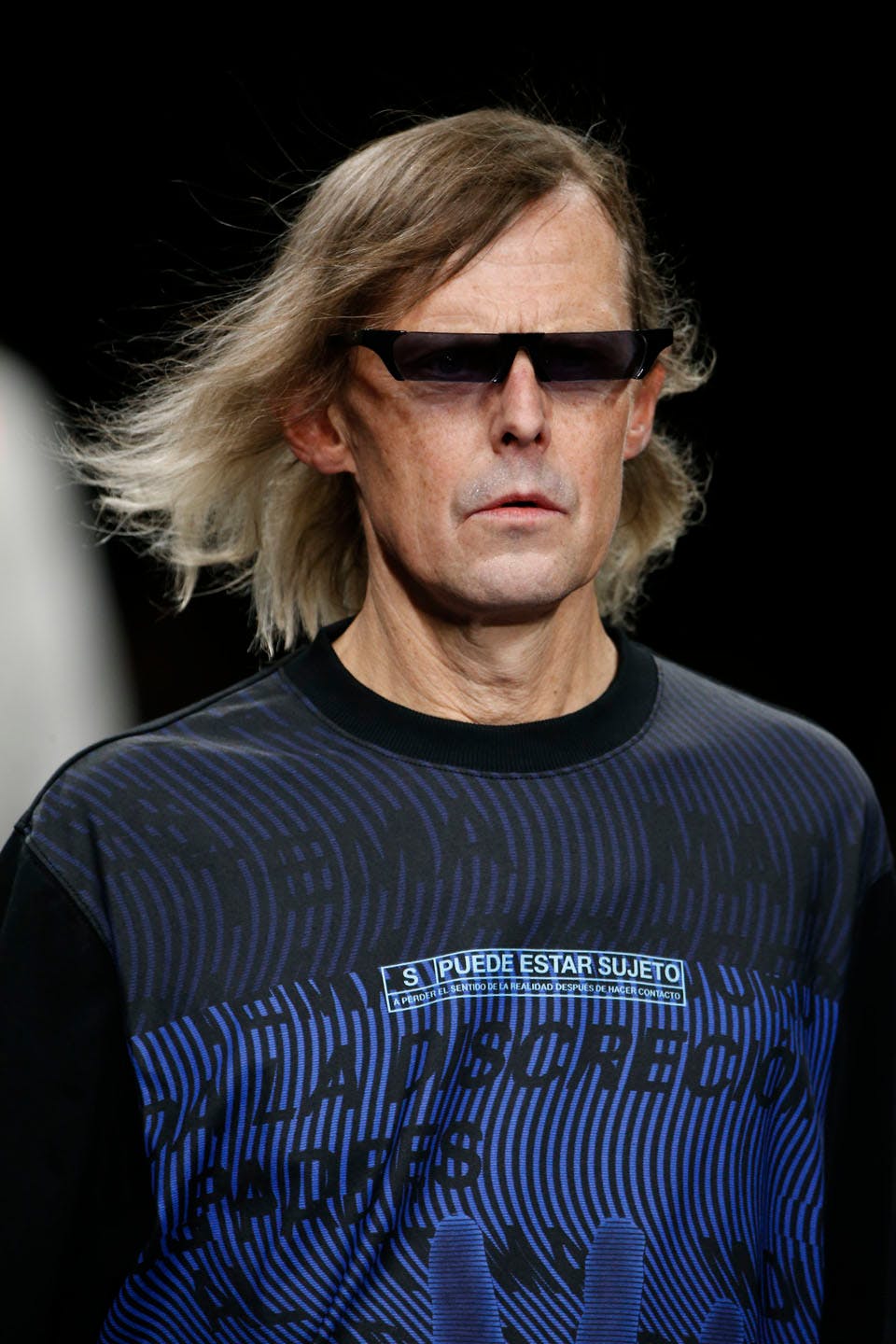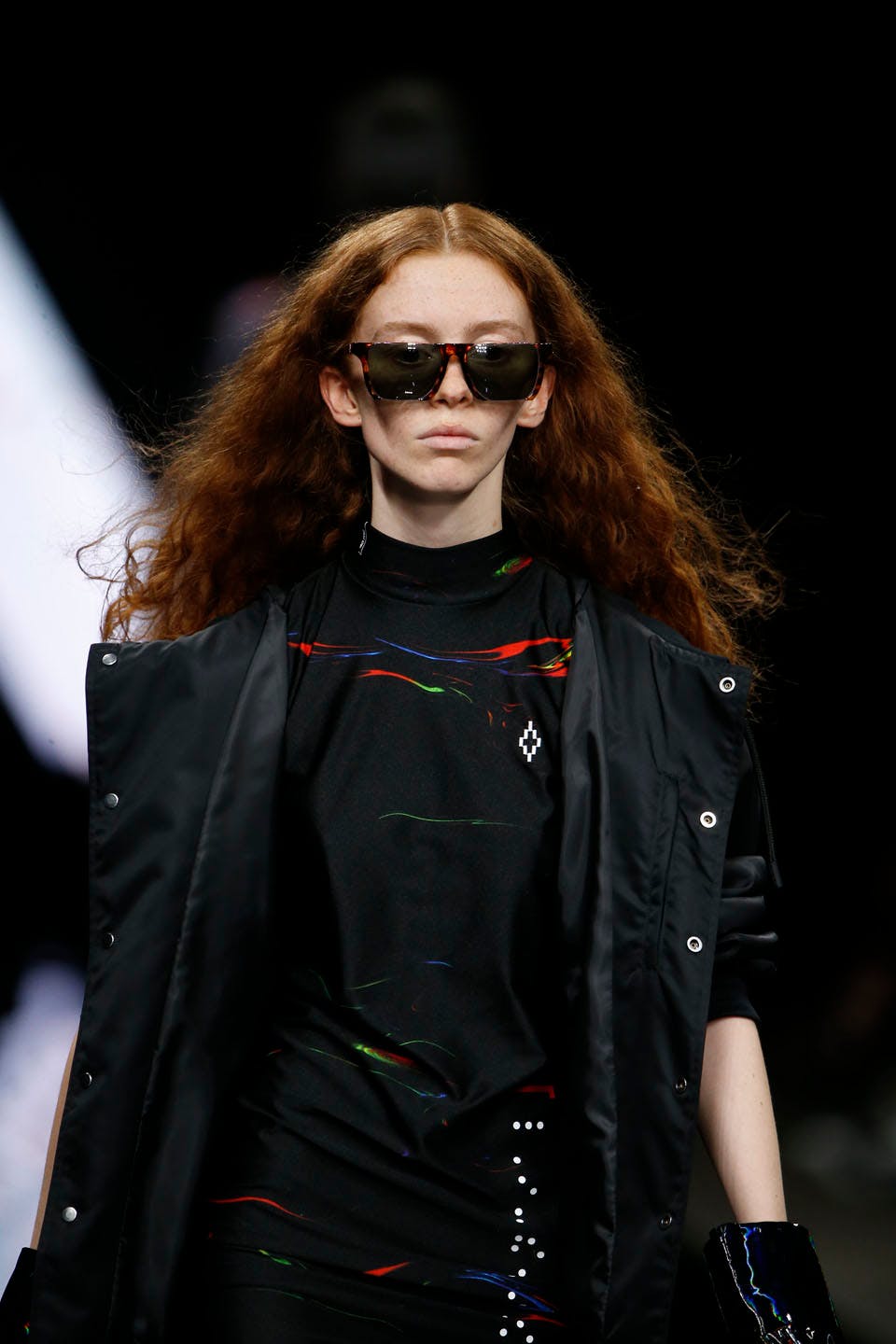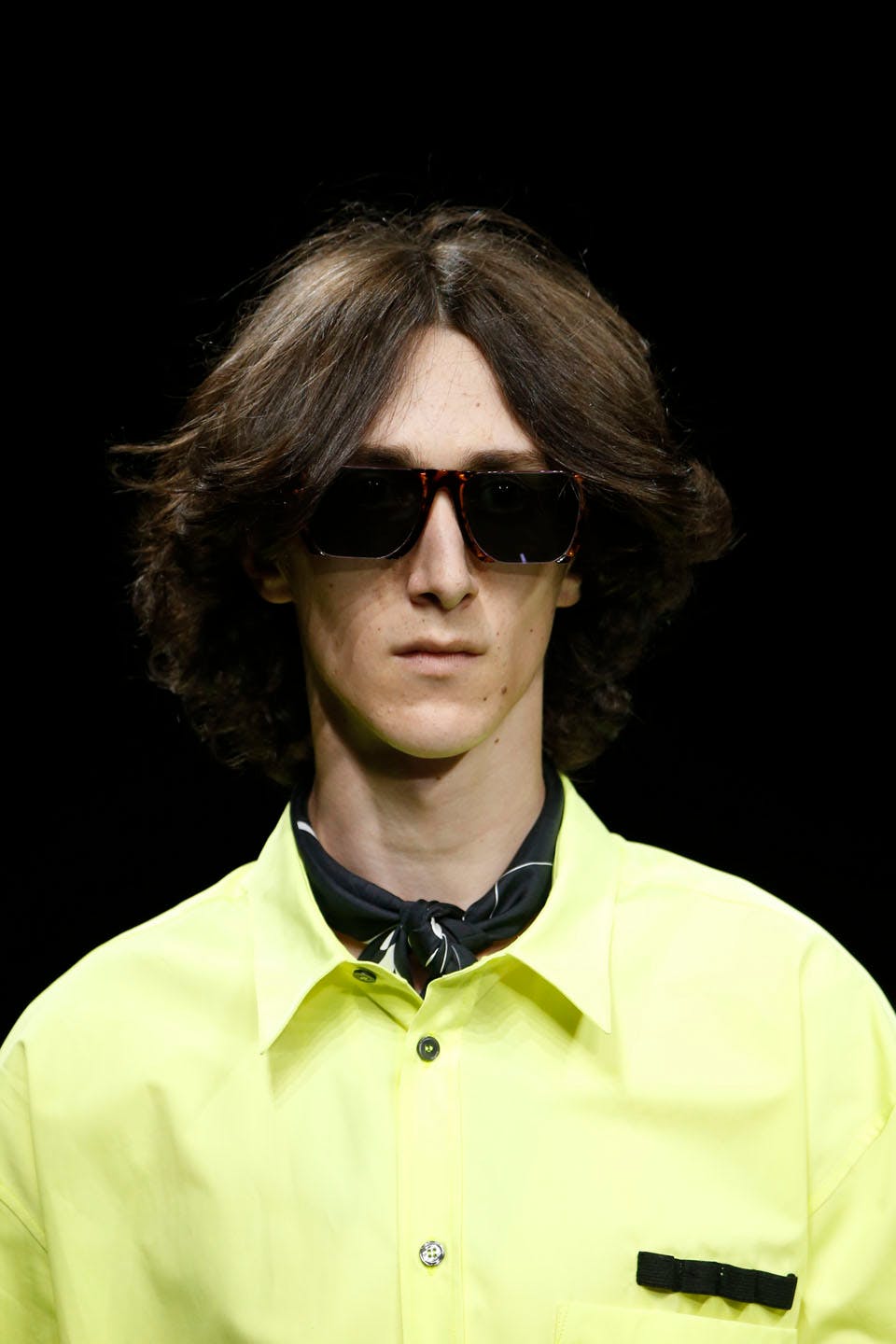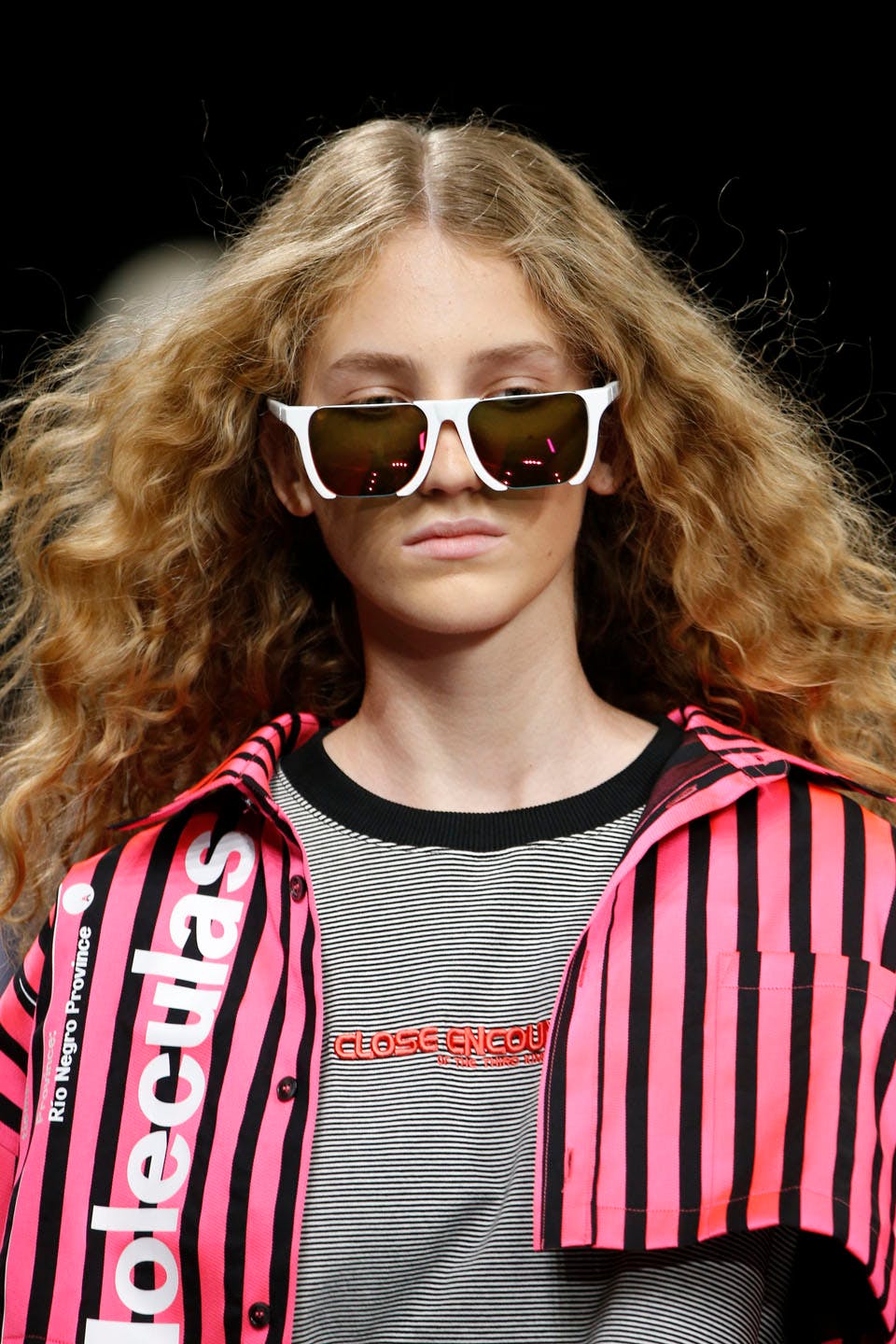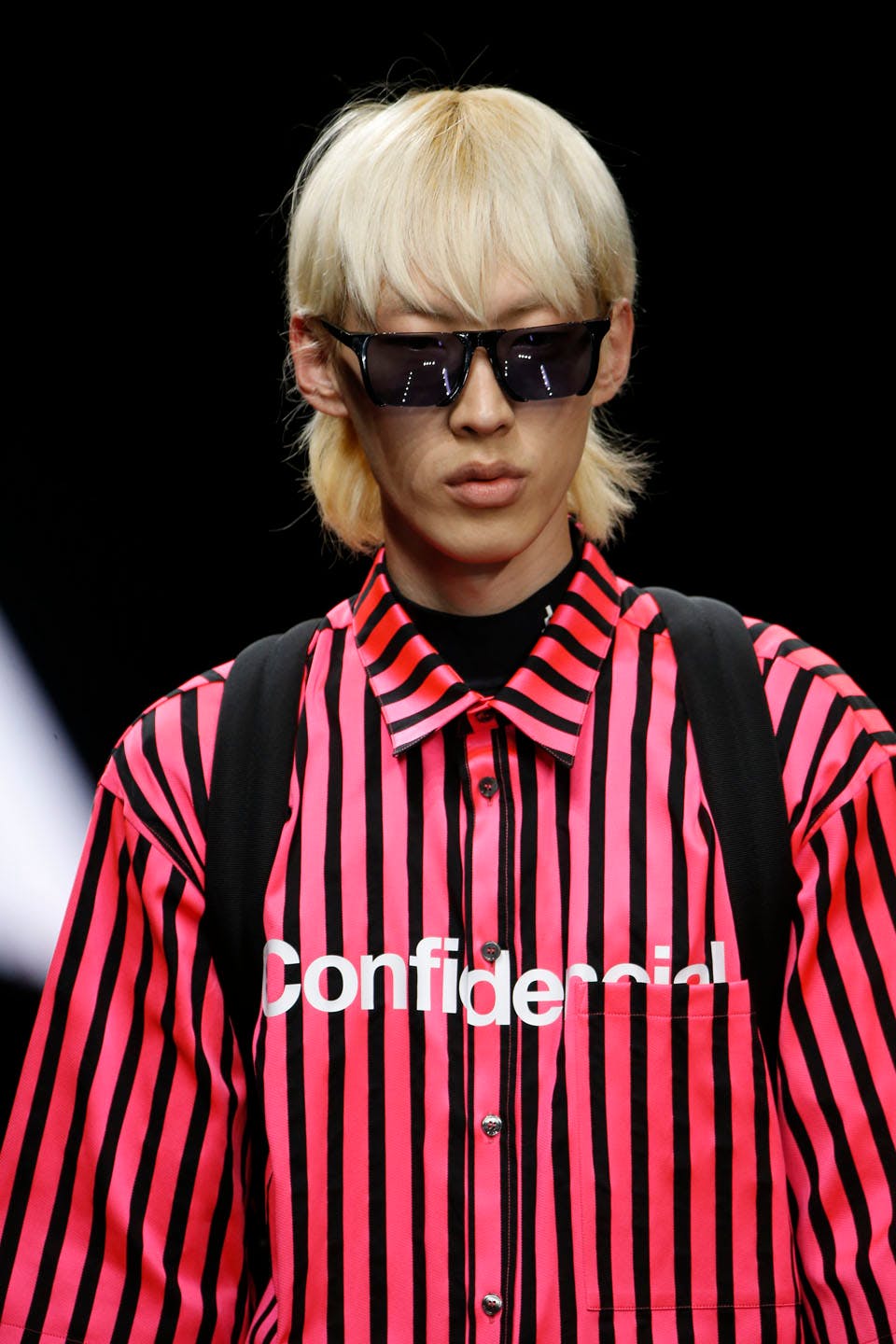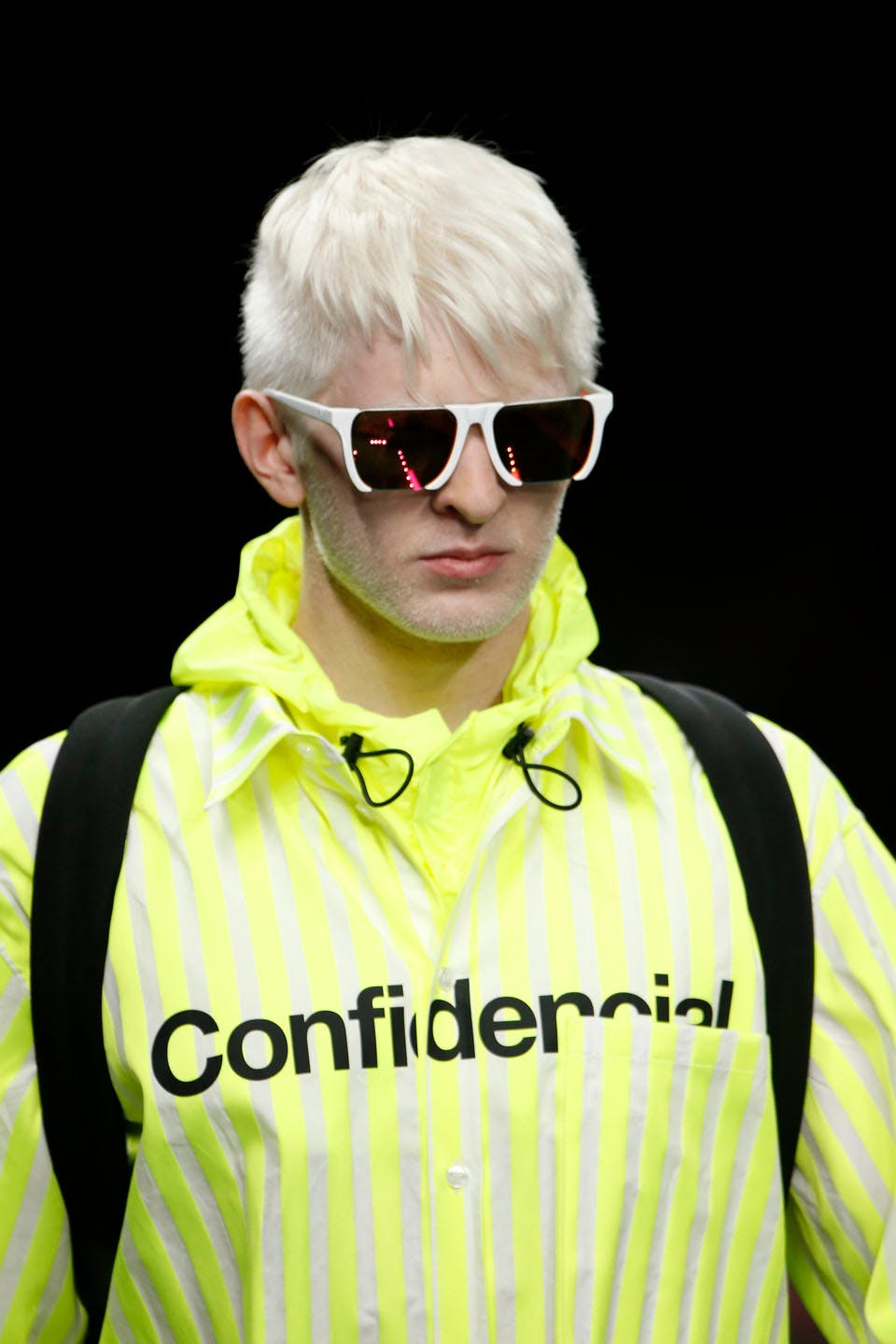 While on the accessories-front, The Matrix-style shades from the forthcoming Linda Farrow collab contrasted with the chunky industrial backpacks courtesy of Eastpak — all adding that extra bit of Millennial futurism and bold 70s sci-fi vibes.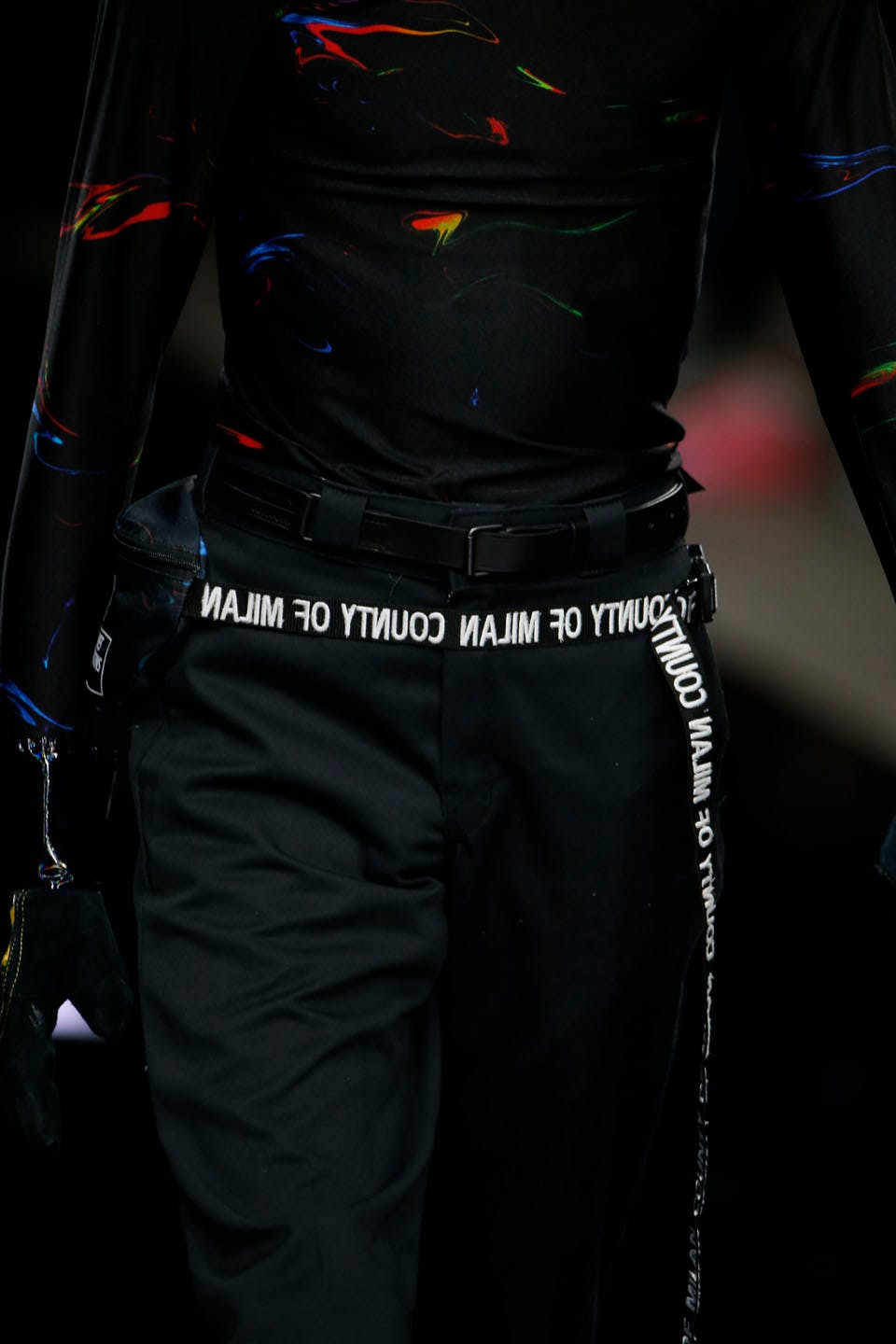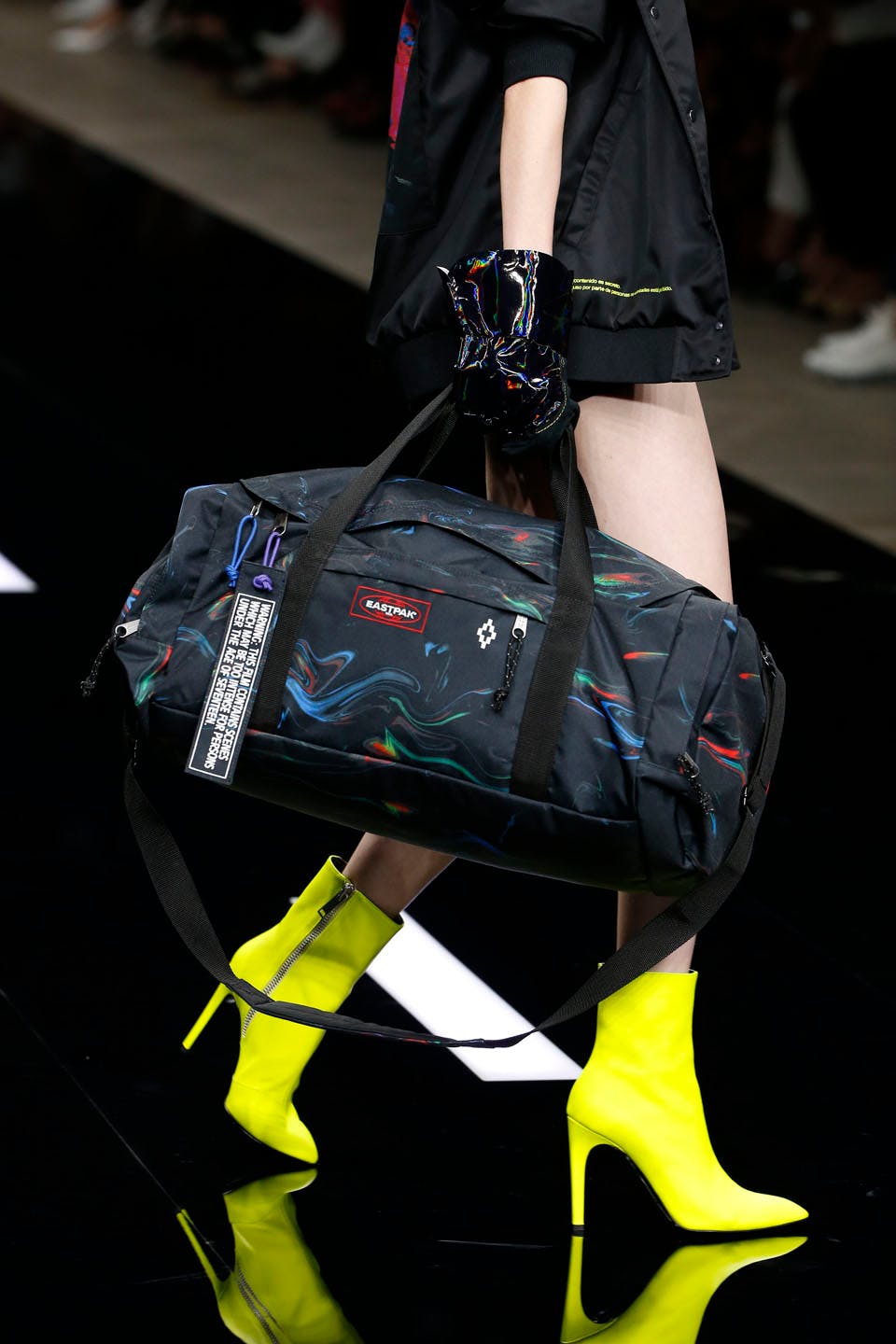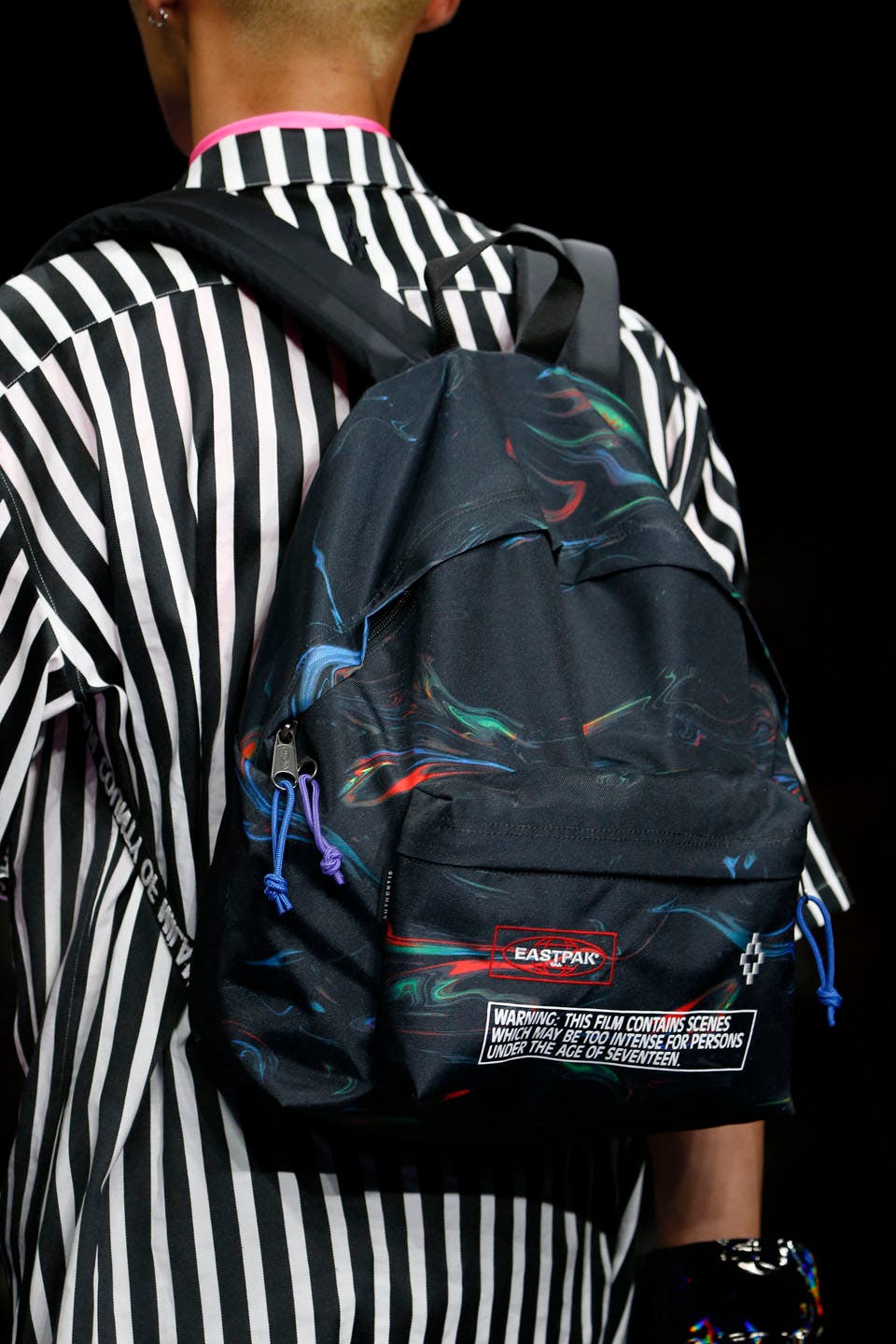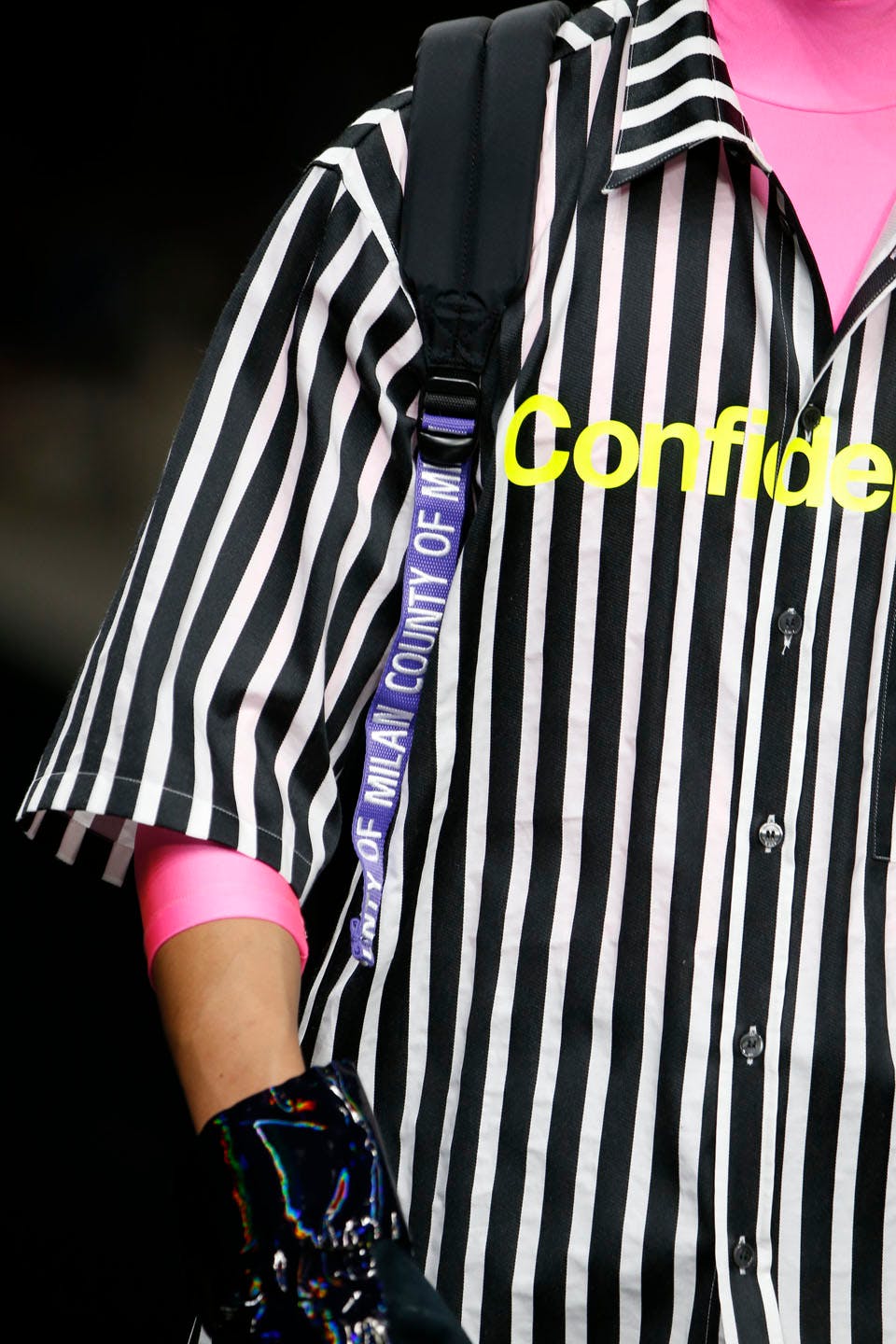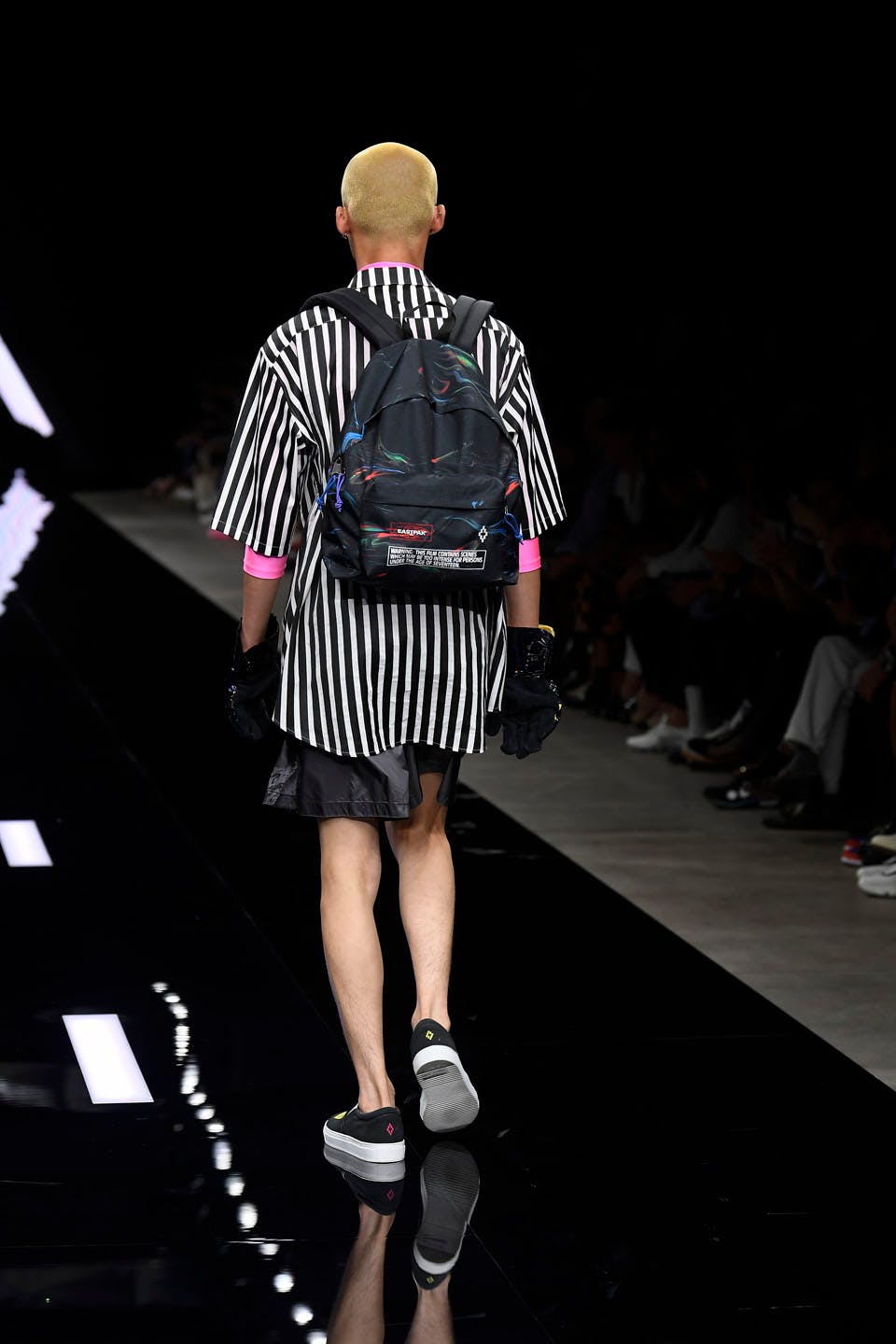 Burlon also threw countryside staples into the mix, so when they landed, Spielberg's aliens were greeted by fisherman's vests, dad jeans, and trucker jackets.
Most convincing, though, was when Burlon leveraged scenes from Close Encounters directly into his pieces. Layered over a glo-stick pink turtleneck, a spread-collar bowling shirt sported a nighttime scene, lifted straight from the movie's poster.
While Burlon cut the noise and spectacle from his usual shows, he did keep one of County of Milan's best qualities: its diverse, eclectic castings. Among County of Milan's models walked elderly gentlemen, albino guys and primary school children.
For more Milan Fashion Week antics, check out sportswear OG Neil Barrett's floral-infused collection.