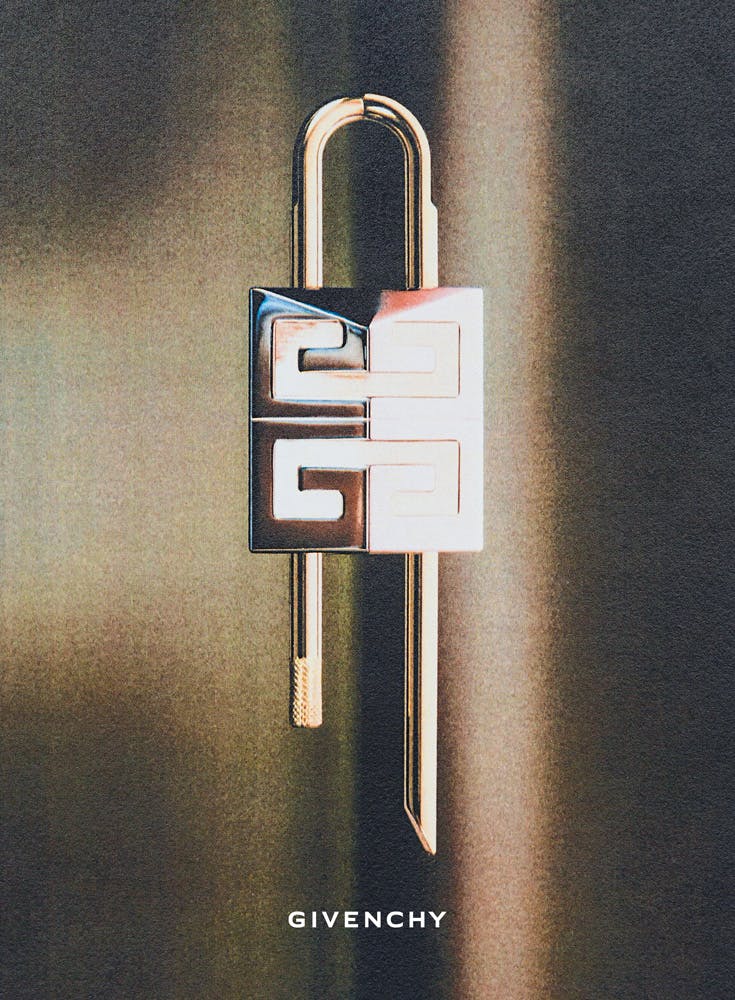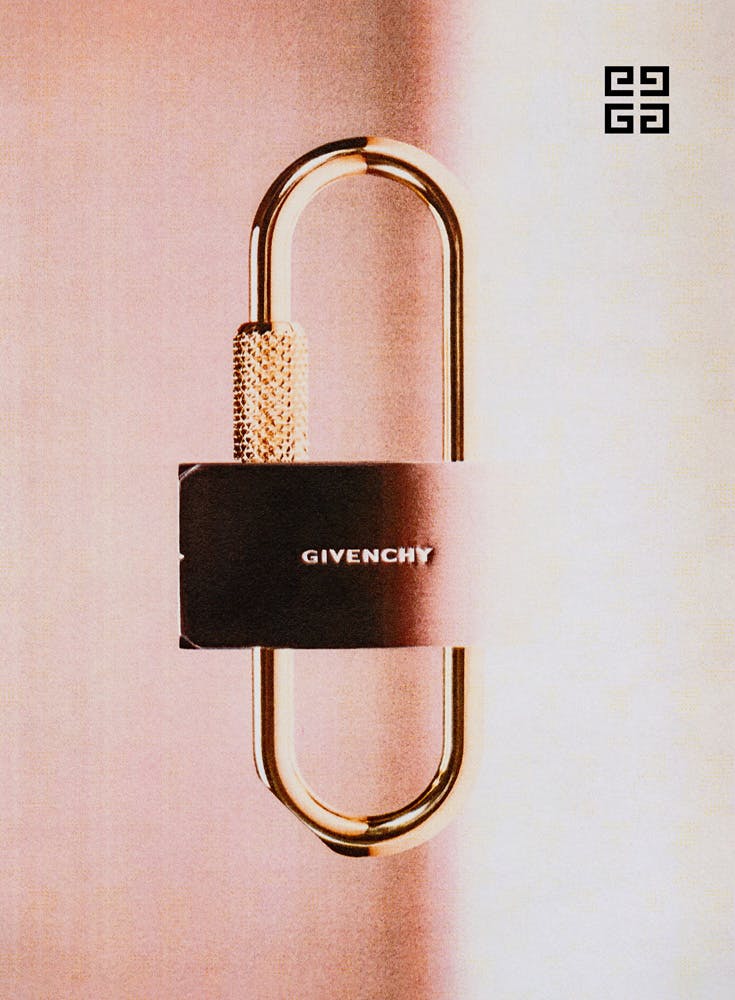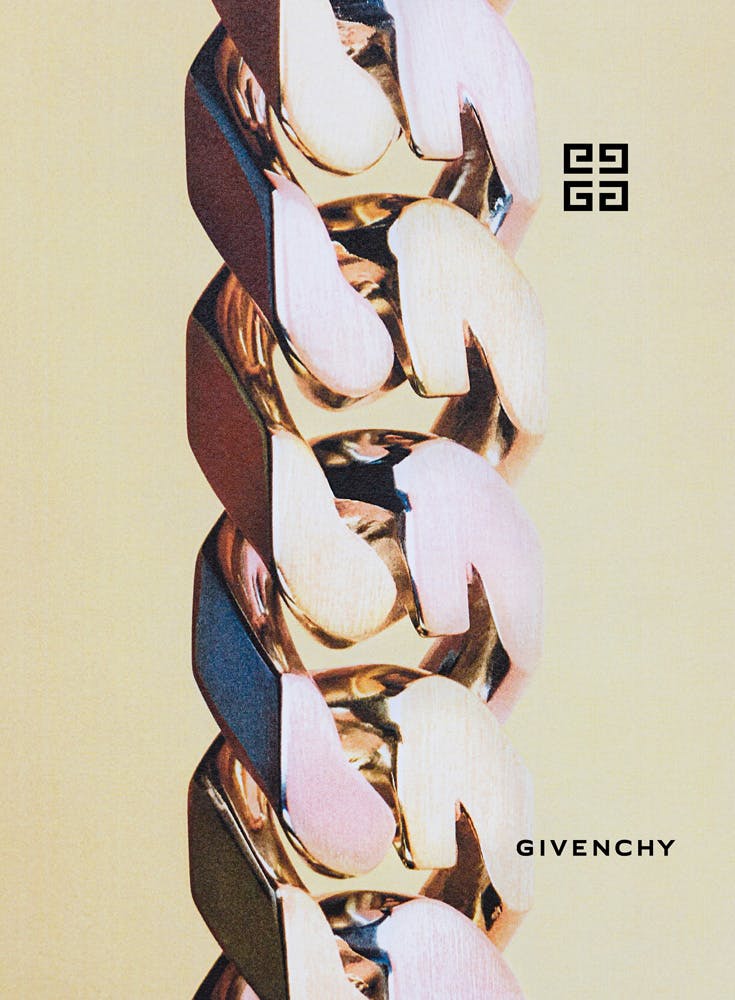 Matthew M. Williams has unveiled his first ad campaign for Givenchy, and he's brought both Playboi Carti and Nick Knight along for the ride. Fasten your 4G-shaped buckle belts.
According to a press release, the images were inspired by Paris' "locks of love," aka those padlocks that corny couples have festooned across the French capital's many bridges. Still, even if the source inspiration sounds a bit twee, it's fair to assume that what lies ahead for Givenchy will be anything but.
When Williams was announced as the successor to Clare Waight Keller, it seemed obvious that his appointment was referring back to the days of Riccardo Tisci, who brought Rottweiler prints, leather kilts, and, of course, huge commercial success to the house over a 12-year tenure. Givenchy has lagged behind its LVMH peers (such as Dior and Louis Vuitton) when it comes to cool cachet in recent years, and Williams' decision to bring a bonafide hip-hop superstar like Carti on board — a long term muse of his at ALYX — seems an obvious way of generating buzz and making the Givenchy name attractive once more among younger folks (Meghan Markle, who?) That autotuned vocal might need a bit of work, though.
As for the clothes, it looks like Givenchy ready-to-wear is about to get much edgier. It's sometimes said that Waight Keller was responsible for presiding over a more (euphemism alert) conservative menswear tenure at the house, which to me is slightly harsh. Her work felt undeniably progressive — elegant and effeminate, perhaps more flirtatious than outright sexy — yet it ultimately failed to resonate among guys, at least not in the same way Tisci's gothic streetwear did. It feels a bit early to say Williams is about to oversee a kind of Tom-Ford-at-Gucci revolution (the world has changed unrecognizably since those days), but the rawness to Knight's images — and that embossed snakeskin lock, in particular — suggests that the aesthetic won't stray too far from the BDSM-indebted luxury that has seen ALYX explode in recent years.
Whatever happens, the upcoming collection is sure to put Givenchy back among the headlines, which really — undoubted talent aside — is one of the main reasons behind LVMH's hiring of Williams in the first place. See his first effort for yourself on October 4.