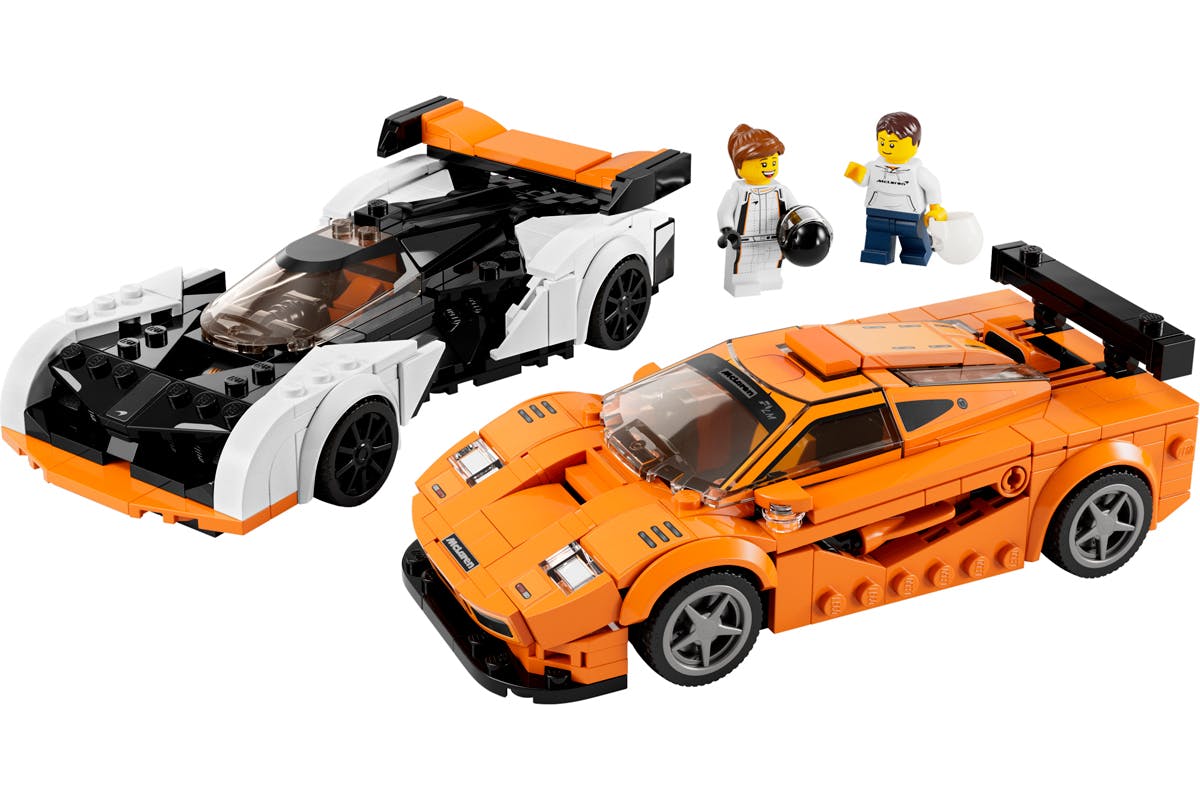 In kicking off its 60th anniversary, McLaren tapped LEGO to celebrate with a collaborative Speed Champions set.
A first for the two, McLaren and LEGO's latest set arrives as a double pack featuring McLaren's most iconic rides: the F1 LM and Solus GT.
The McLaren x LEGO set mirrors the design of the McLaren vehicles nearly to a tee, from the Solus GT's single-seat cockpit to the famed Papaya Orange tint coating the F1 LM.
With McLaren hitting the 60-year mark, the latest collab simply celebrates the legacy, high-class innovation, and distinct designs of the British luxury car manufacturer.
Unlike the luxury cars that tote million-dollar tags, McLaren's LEGO Speed Champions pack will cost a smooth $34.99. Hey, at least you'll finally own a McLaren (sort of).
The McLaren x LEGO set — landing on March 1 on LEGO's website and retail stores — with 581 pieces total to build out the F1 LM and Solus GT. There's also two mini figures outfitted in matching racing suits to come along for the ride.
If Drake confirmed anything recently, it's that LEGOs are indeed timeless and ageless — and the perfect way to pass the time, especially during a global pandemic.