This month marks the debut of HIGHStyle, the first in a new series of magazines by Highsnobiety and the first by our new editor-in-chief Thom Bettridge. On the occasion of the launch, Bettridge walked us through the thoughts, feelings, and fonts behind the first issue.
The Idea
"Why make a magazine in 2020? Ironically, this is a question we never thought about too hard while making this new print product. The answer feels so obvious. Digital media is how the world communicates today, but what we talk about online usually comes from somewhere in real life. Why have a museum in 2020? Why have concert halls? Why have a fashion show?
"To me, the question is about how the offline becomes online, and that's something we thought about quite a bit. The question, 'How will this look on Instagram?' came up quite a bit in the making of what we were doing here. And the same is probably the case with any relevant magazine today.
"We see this publication as a space of creative experimentation, as both occupying the core of our brand and a tool for exploring new territories. A print product is a good place to think about the hundreds of messages, images, and articles we post each day, and to turn this flow of content into history. This magazine isn't a separate cute thing for us, like buying vinyl when you don't even have a record player. It's the lightning rod and the calling card of what Highsnobiety is all about."  
Click here to order the new issue of HIGHStyle, a Magazine by Highsnobiety
The Name
"HIGHStyle is the first in what will be a play on words that describes each issue. It speaks to the idea that putting something 'on high; — putting it on a pedestal, printing it in a magazine, maybe even taking things too seriously — is at the core of what we do here at Highsnobiety. Whether we're talking about a Dieter Rams radio, a trail running shoe, or the new BMW logo, it's our job to hold things to the highest possible standard, no matter what they are.
"HIGHStyle felt like the perfect place to start, but keep a lookout for what might be next."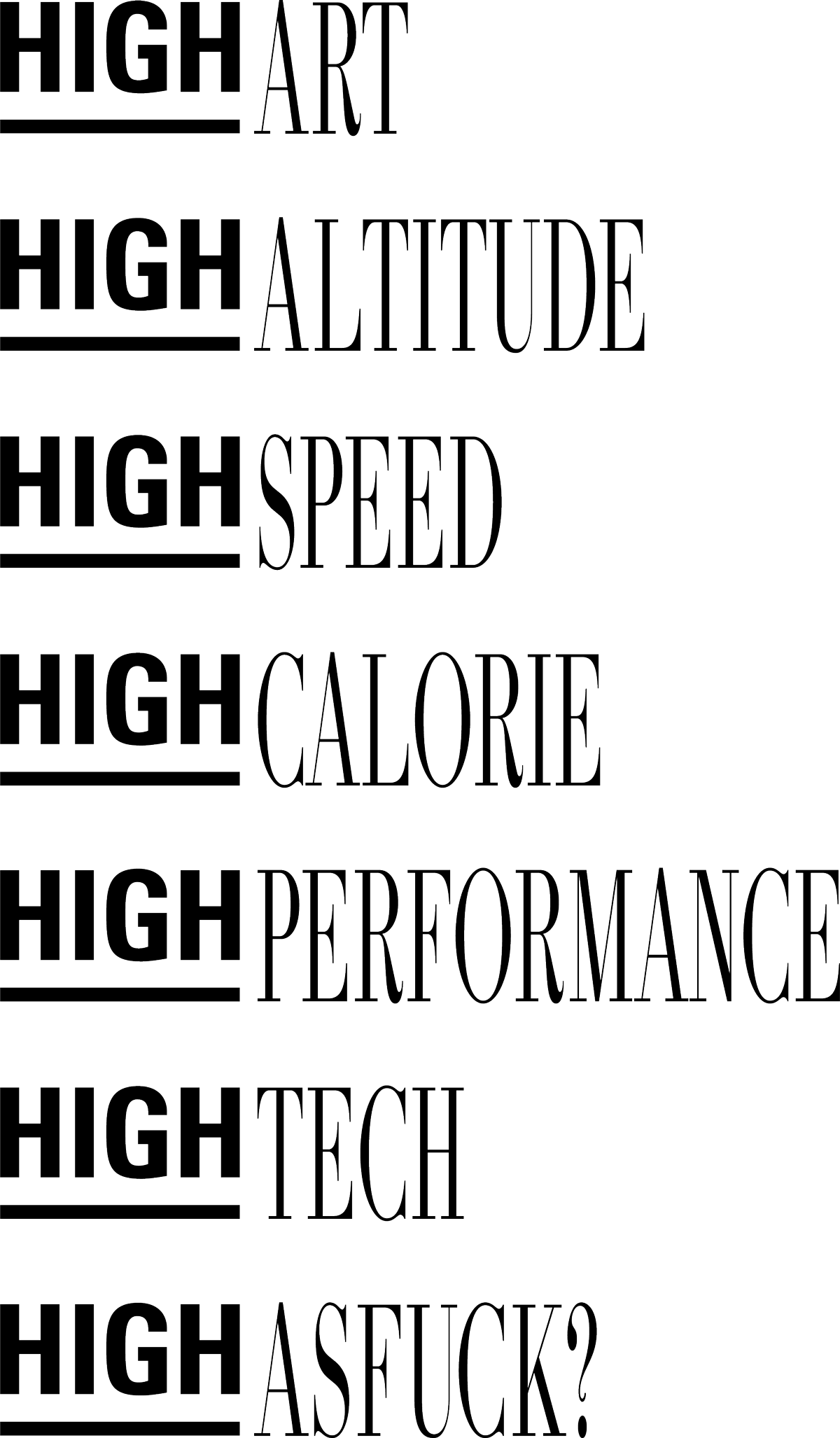 The Format
"There's nothing I hate more than what I call 'coffee table magazines.' You've seen them before, stacked like pillars at newsstands in SoHo, or…on people's coffee tables. It makes no sense to me to make a magazine that feels like a less-thought-out version of an art book.
"Magazines are about urgency. About feeling present and in the right-now. About feeling epic and disposable at the same time. This was something I loved about rummaging through the Interview archive while working on that magazine's relaunch two summers ago: how the paper issues from decades ago had almost self-destructed, and how this effect made their contents feel so much sexier.
"With this new format we wanted to play with that tension, so we made the magazine luxuriously huge while at the same time printing it in a floppy, glossy paper stock that almost reminds of you of the tabloids you see at the grocery store checkout line. It feels like a 'magazine,' not like a thick book of matte paper." 
The Design
"One of the few principles I abide by is the idea that conforming to the rules of genre can often set you free and help you make a mess. An empty room with crisply painted white walls looks like a 'gallery.' If you put a pile of trash in that room, it looks like 'art.'
"The same goes for how we approached the magazine, by playing with headlines, white backgrounds, and tropes like product pages that remind you of the golden age of glossy style bibles. Doing all these things is what lets you put a $1.50 bag across the page from a $13,000 Hermes bag and have both of them look like 'luxury.'
"'A magazine to me is like a mixtape or a DJ set,' our Art Director Gian Gisiger wrote to me in an email recently.  'One where you create a neatly curated journey with different emotions and topics, but in the end you don't want to get the design in the way of the content or bore the viewer with a rigid system.'
"Considering that the magazine has a different name every issue, we wanted to make it feel like it was wearing a costume. A lot of the layouts took inspiration from the late 80s era of Vogue Italia, designs by Fabien Baron that scream 'Fashion' with a capital F — which Gian then reinterpreted for the internet era. 
"One big piece to the puzzle was the creation of the magazine's font, DeVille, which was co-created by Gian, the type designer Erkin Karamemet and the magazine's graphic designer Martin Major. 'With DeVille I wanted to create a Typeface which does not feel dated and zeitgeist in any way,' Gisiger told me about the process. 'I looked at the drawings of Didot and other neoclassical serifs. The typeface feels elegant and familiar, but it has unique features on a second glance.'"  
The Starter Pack
"At the beginning of this magazine, you'll find Starter Pack, our new section devoted to serving up our favorite products. In it, we did things like ask our favorite dancer to try on the best pants of the season. We asked the guy with one of the world's most extensive Helmut Lang archives about his favorite lint rollers. We inaugurated Merch Watch, a column devoted to our favorite gift shop items from around the world.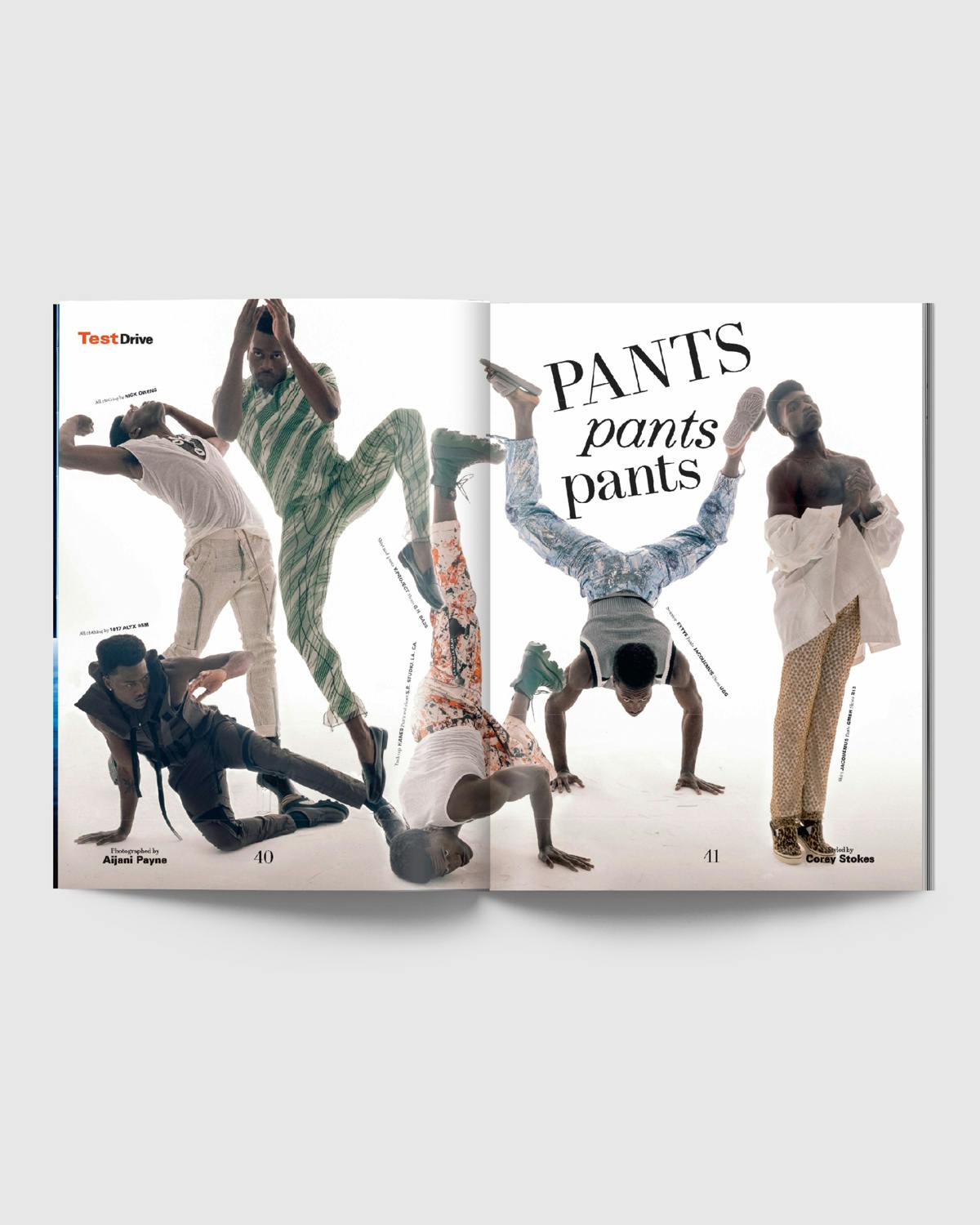 "Starter Pack is an homage to the core love for product that sits at the heart and soul of Highsnobiety. It is also an homage to the unrepentent consumerism that made me fall in love with magazines growing up: the service pages stuffed with tips, knick knacks, and of course, lots and lots of clothes. We'll be doing it every season, and making more fake ads like this."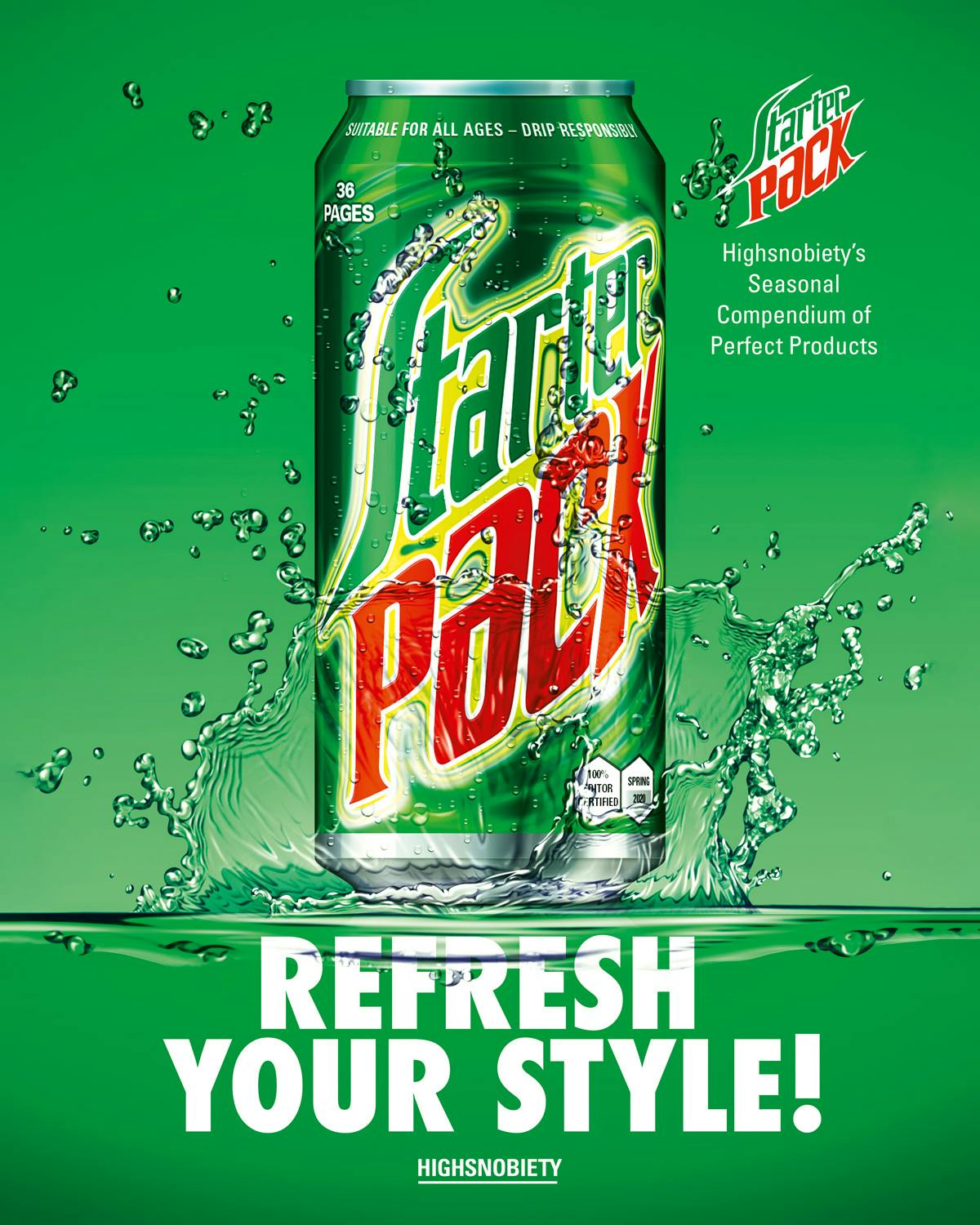 The Cover
"The cover went through many versions before arriving where it did, including an option with Quavo pulling on his dreads and ripping his own head off. Its final form was a version we called the 'Migos Village' version. It was inspired in part by these shopping bags Bergdorf Goodman used to have, with these little silhouettes of fashionable people gallivanting across the bag. Real New York shopaholics know what I'm talking about." 
The Cover Story
"March is a month that many magazines devote to Spring fashion, but I wanted the first HIGHStyle to be about outfits. We talk a lot about how designers and creative directors have changed fashion, but we talk a lot less about how shoppers themselves have demanded more from the market. We live in a time where our wants and links can be printed into reality instantaneously, and today's style is a result of that. Because while designers make fashion, it's people who make outfits.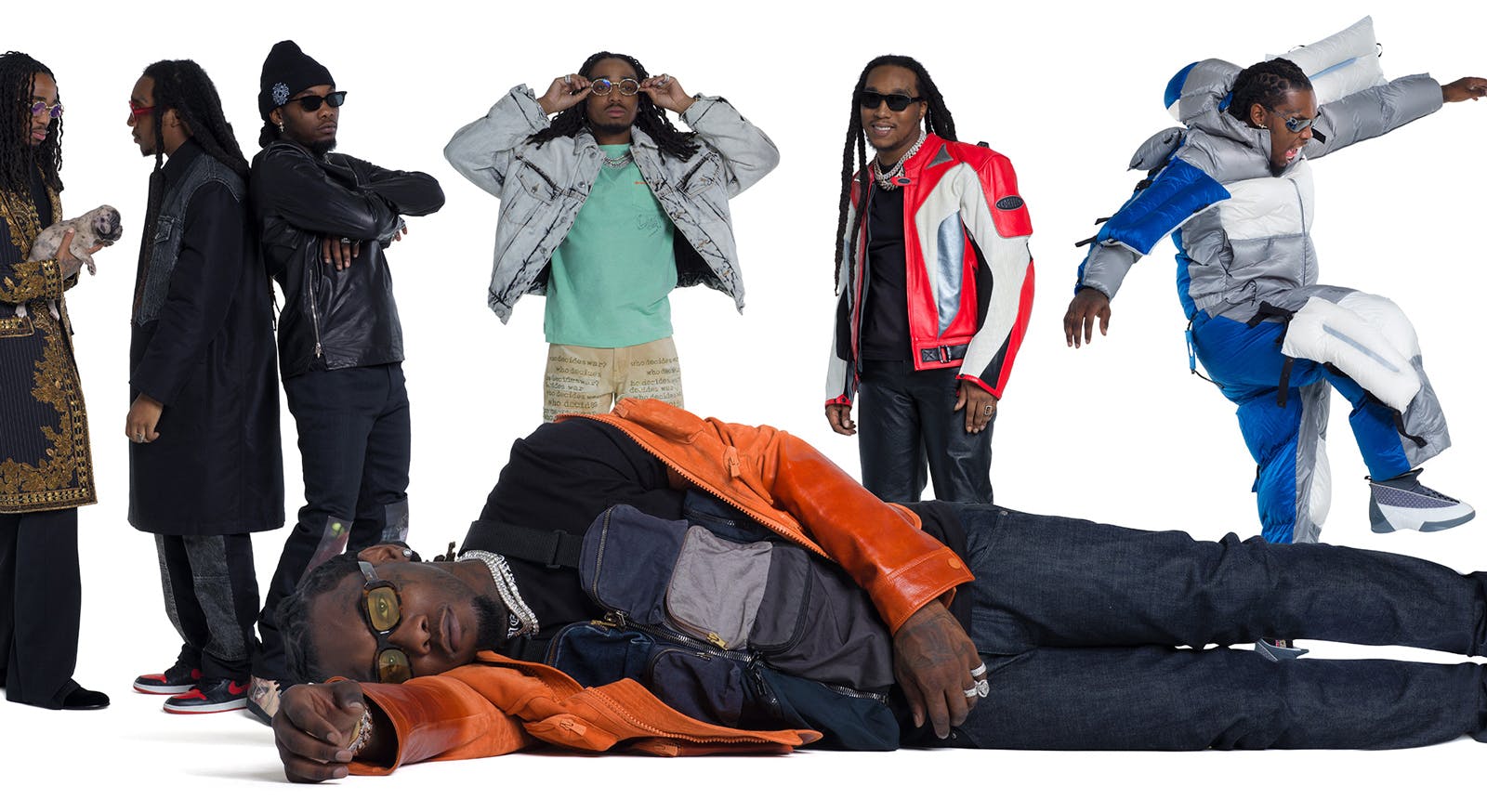 "It's hard to think of anyone who embodies this idea more than the Migos, the trio of rappers who simply by saying 'Versace, Versace, Versace' beetlejuiced themselves into the heart of pop culture. But it's best to just check out the interview, and more of the amazing photographs by the duo Torso, who shot the cover." 
Click here to order the new issue of HIGHStyle, a Magazine by Highsnobiety