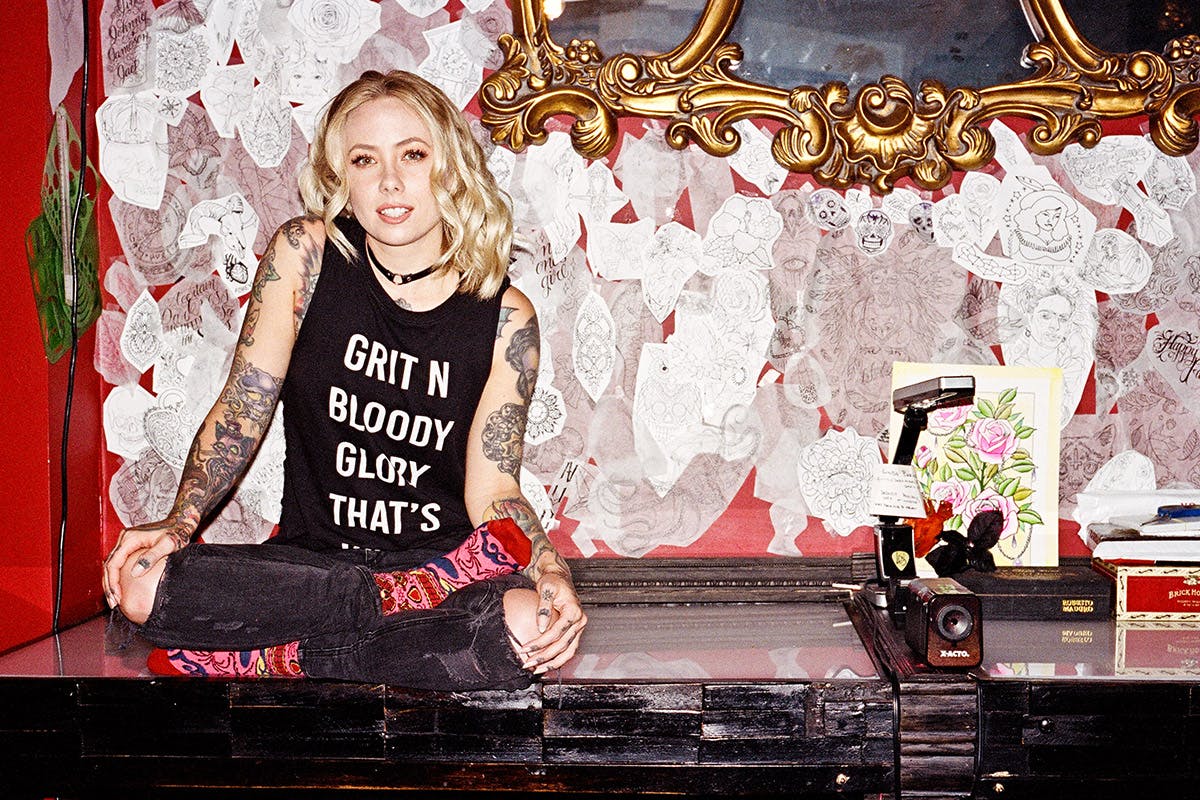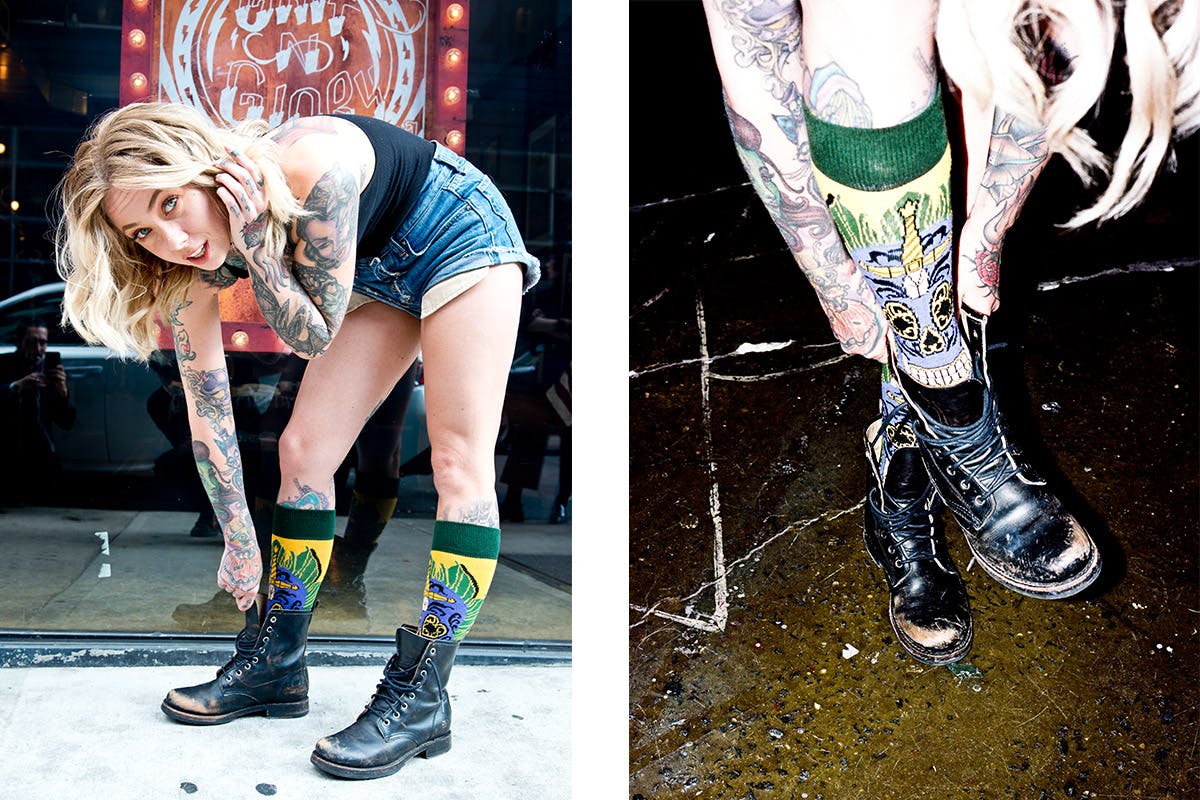 Happy Socks (unabashedly our favorite sock brand) has revealed a brand new colorful collaboration with tattoo artist Megan Massacre. In its latest lifestyle project, the label that took socks from functional to fashionable designer items returns with another playful collection spreading positive vibes and creativity.
Happy Socks and Megan Massacre share a penchant for color and self-expression, and it shows in their typically bold collaborative project and capsule collection for which Megan adorned the Stockholm-based company's socks with her signature sugar skull designs. The limited edition collection features the Leaf Skull Socks, Sword Skull Socks and Butterfly Skull Socks which can be bought individually or as a collectors designer box set. All three unique pairs and the accompanying collectors' box were designed at Grit N Glory, Megan's New York studio, and feature a variation of the Calavera (the candy skull's more traditional name) in different color combinations that continue Happy Socks' mission to spread color and joy around the world.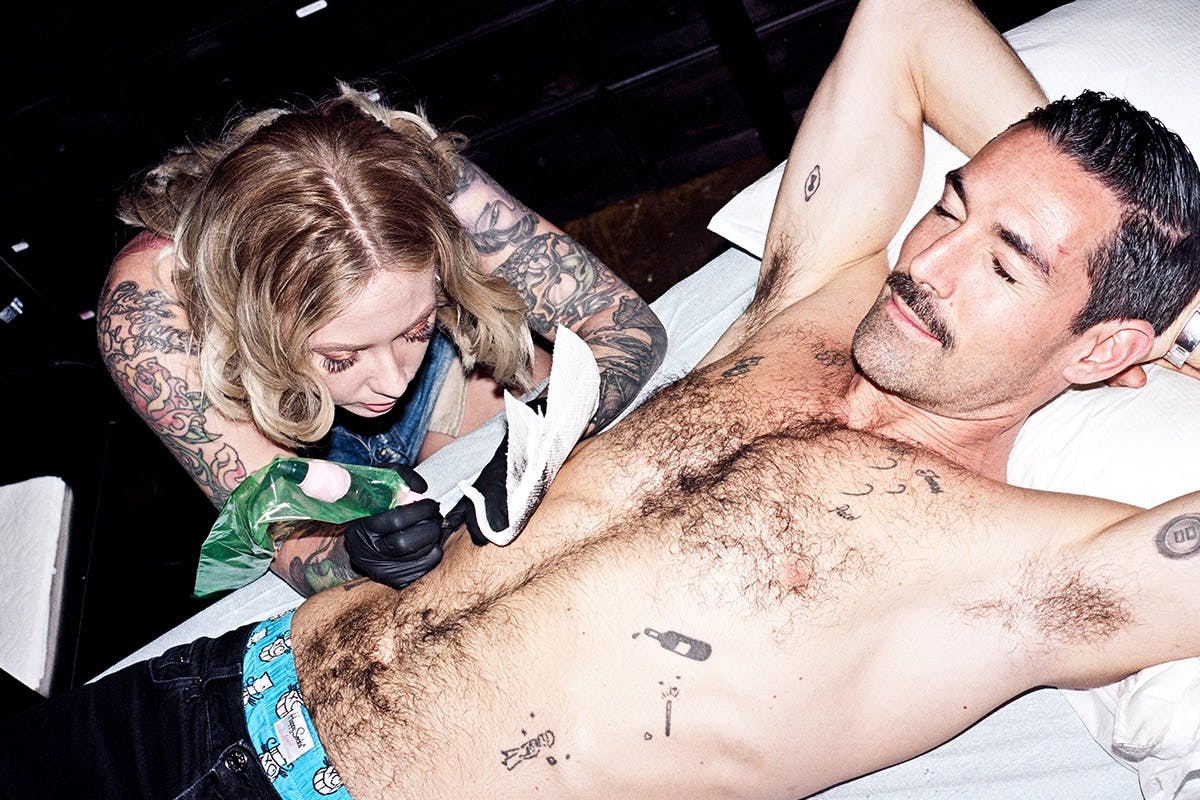 The collaboration is a product of Happy Socks and Megan Massacre's shared values: color, self-expression and creativity. Since its launch in 2008, Happy Socks has demonstrated ongoing enthusiasm for lifestyle-focused projects that extend beyond fashion by working closely with artists such as Steve Aoki, Snoop Dogg, Pharrell Williams and Iris Apfel. Now, Megan Massacre proudly becomes the latest creative talent to join forces with the mission-driven brand.
"I'm super excited about my collaboration with Happy Socks. The socks are all based on my original sugar skull tattoo designs," explains Megan. "I actually made this whole set of sugar skull paintings and painted them with tattoo ink. I was so excited that we could use such a detailed tattoo design on a sock."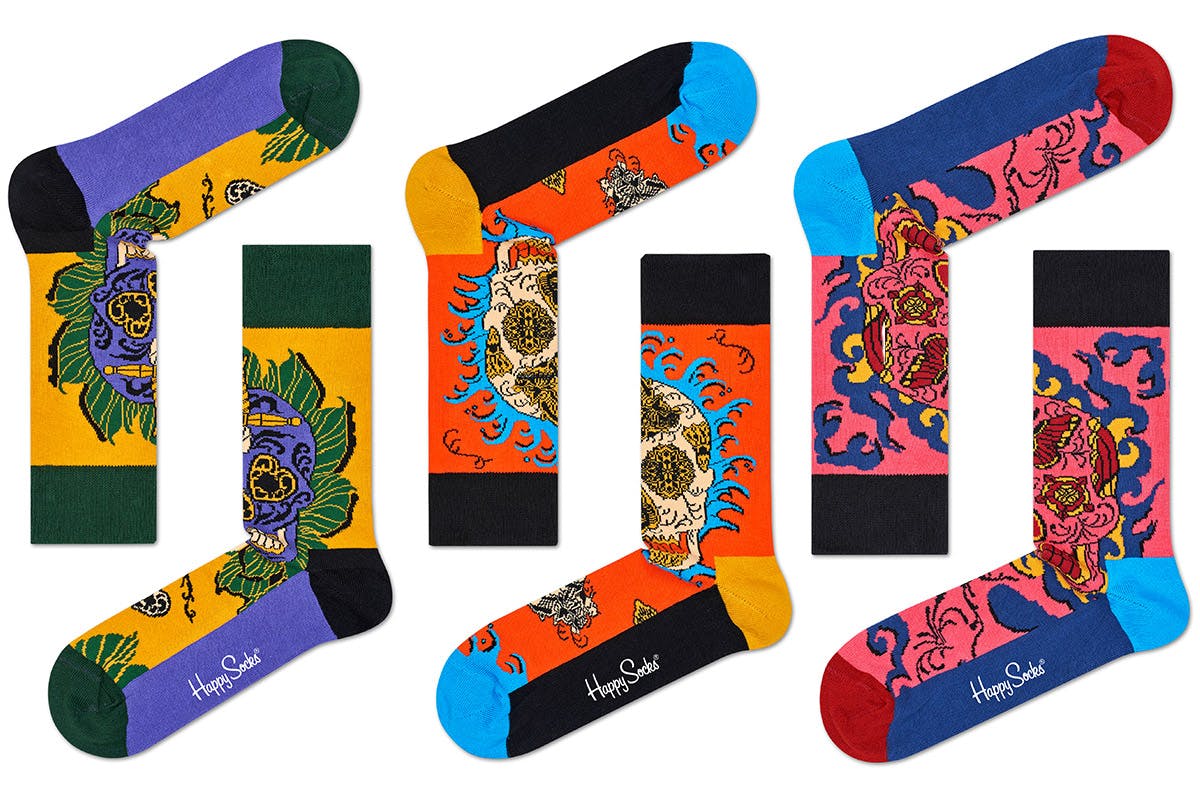 Megan Massacre spent the last decade developing her skills as a tattooist and more recently rose to fame following television appearances on TLC's America's Worst Tattoos, NY Ink, E!'s Secret Societies of Hollywood and MTV's Girl Code. Megan's website describes her style as "creepy yet cute," and whether dark or playful her work stands out thanks to her use of vibrant colors.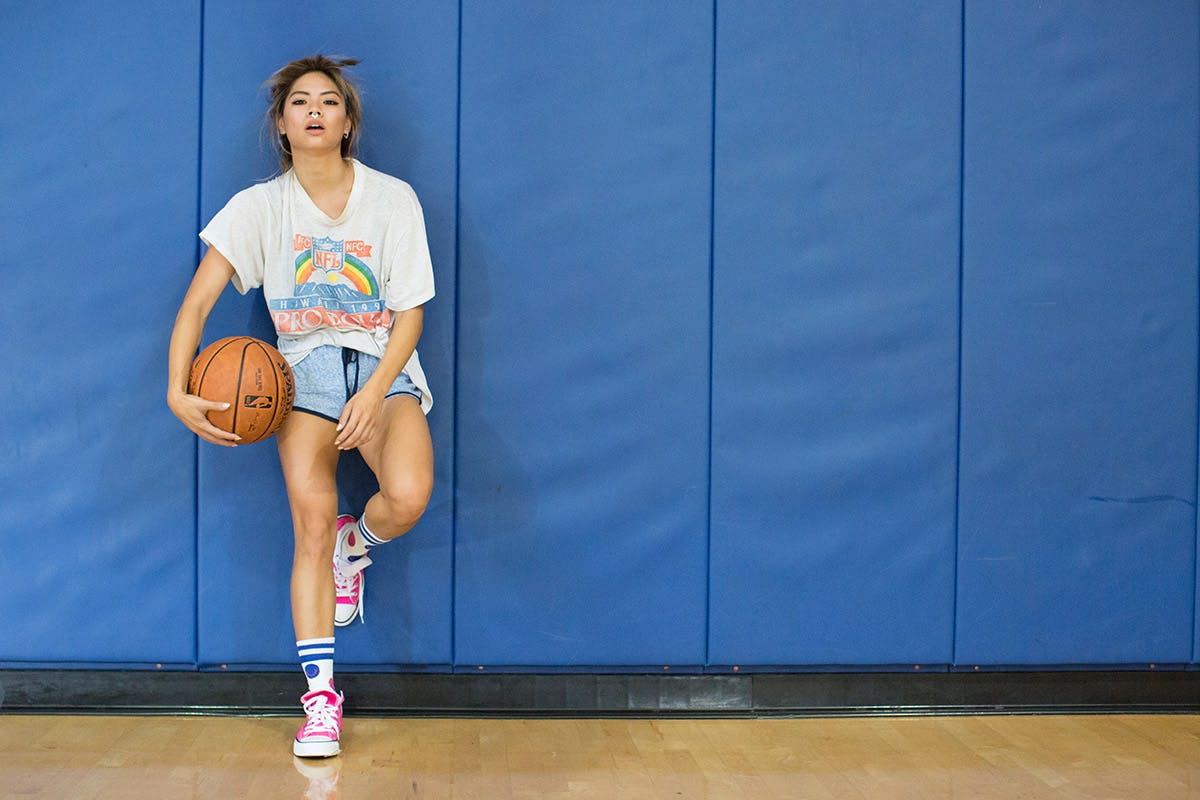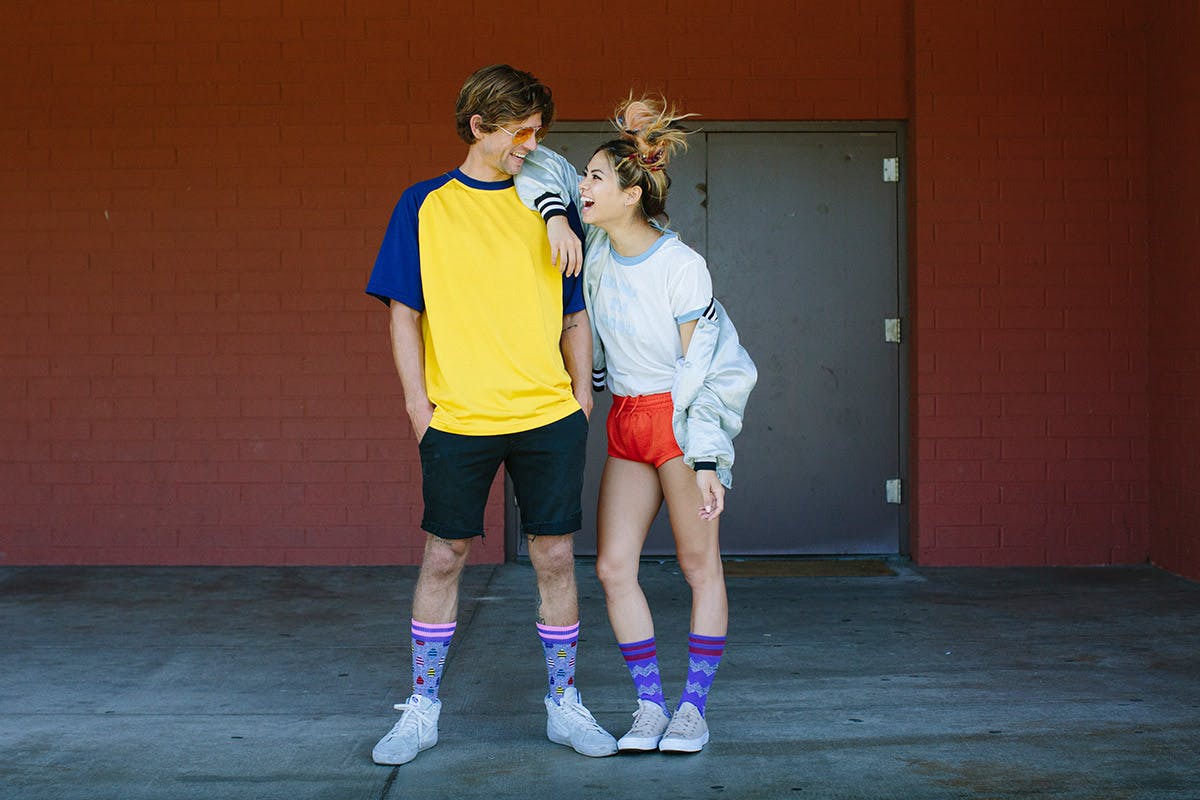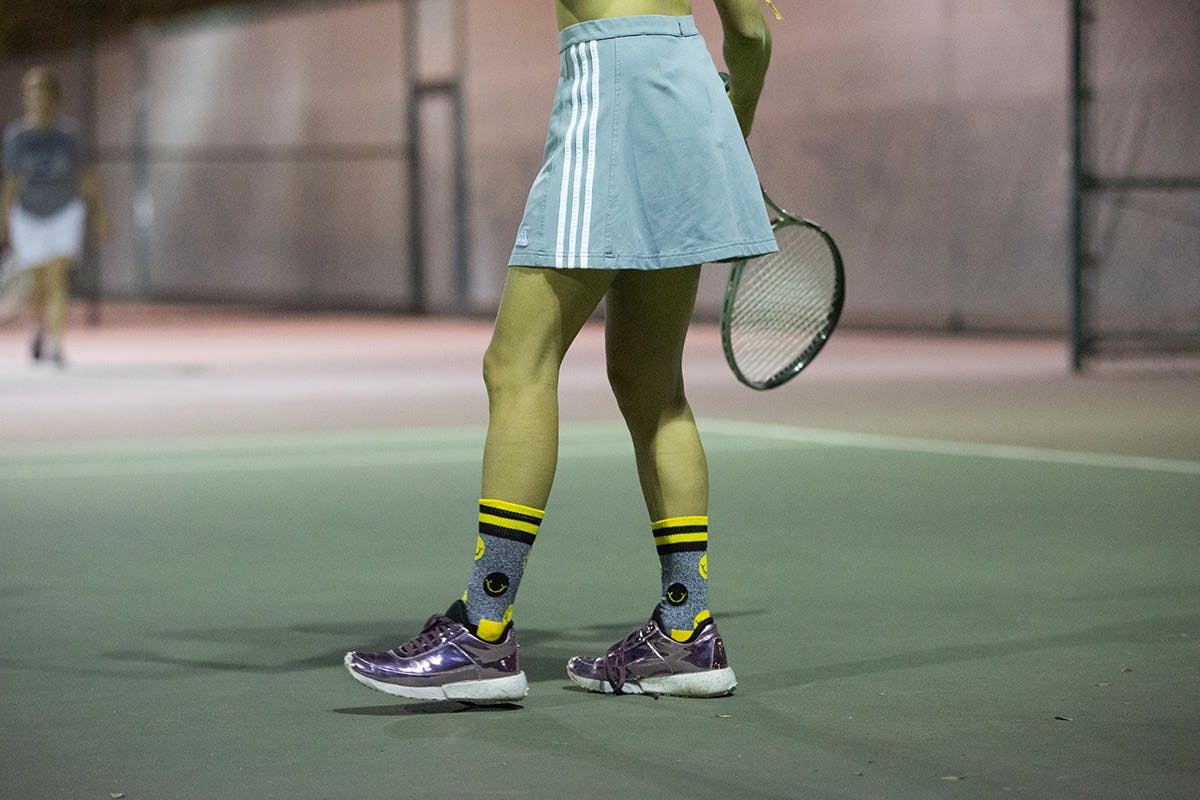 Happy Socks founders Mikael Söderlindh and Viktor Tell set out to spread happiness by turning an everyday essential into high-quality, colorful design pieces, and they continue down this path today. The lifestyle brand recently collaborated with The Beatles on a vibrant and psychedelic Fall/Winter 2017 collection inspired by the legendary pop group's film Yellow Submarine. And, more broadly, the creative crew over in Stockholm delivers another colorful collection for the season featuring new original patterns alongside classics and, of course, bold colors to liven up the bleaker months.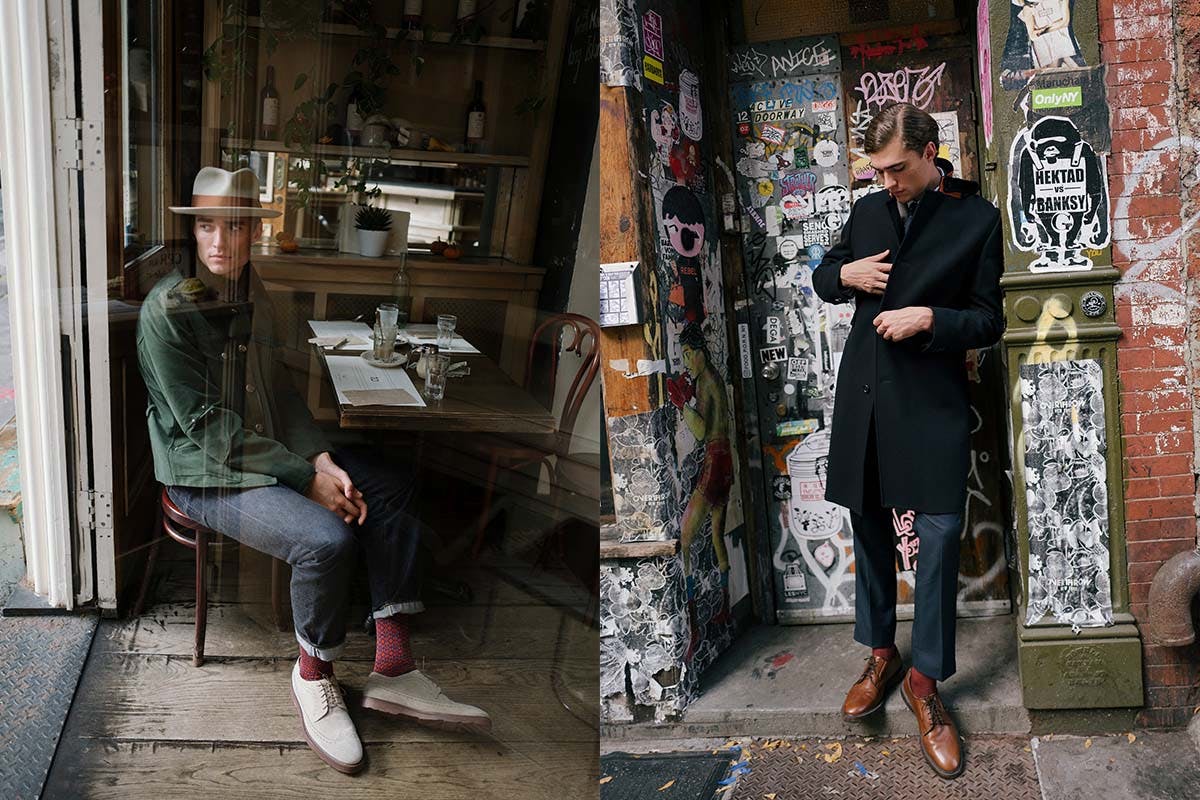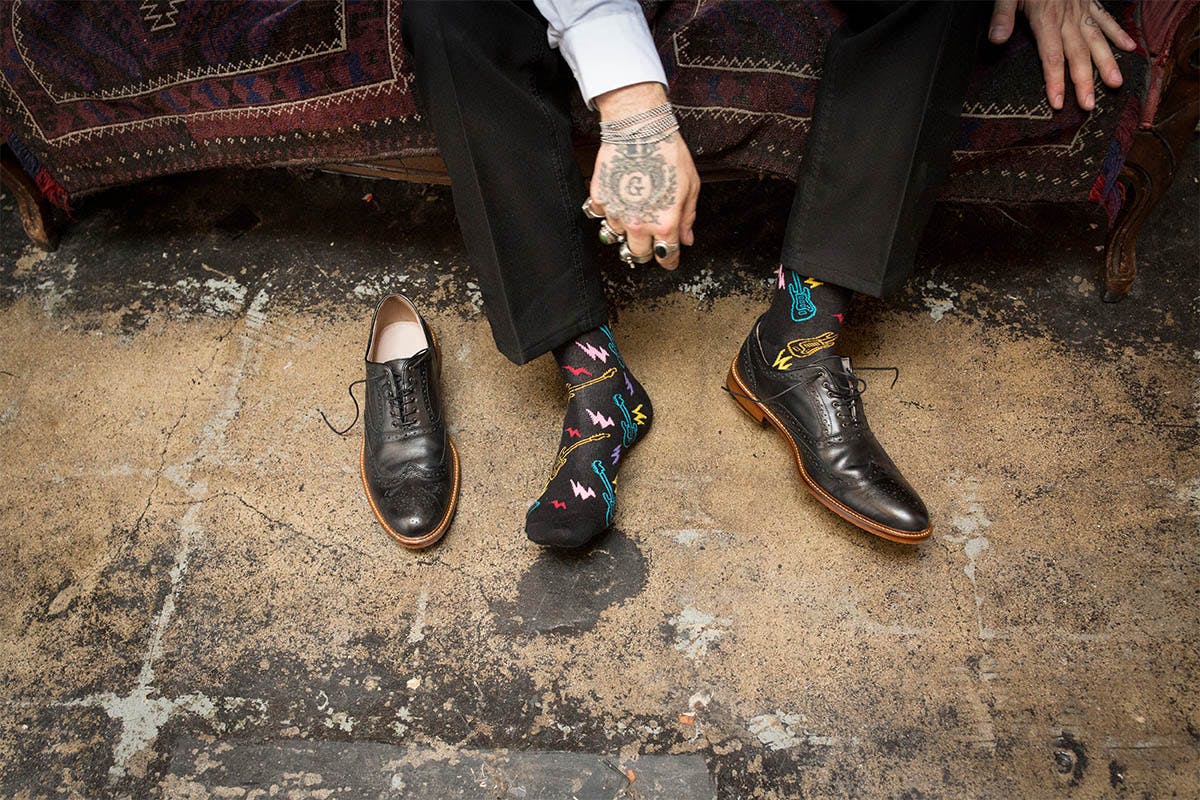 For FW17, Happy Socks looked to individuals pursuing their creative passions with an equally playful spirit and resolute attitude. The Main Collection, Dressed Line and Athletic Line all feature unisex socks and trunks, boxers, briefs, and mesh and cotton hipsters that have been designed with patterns and colors symbolizing the unwavering determination to take the road less traveled.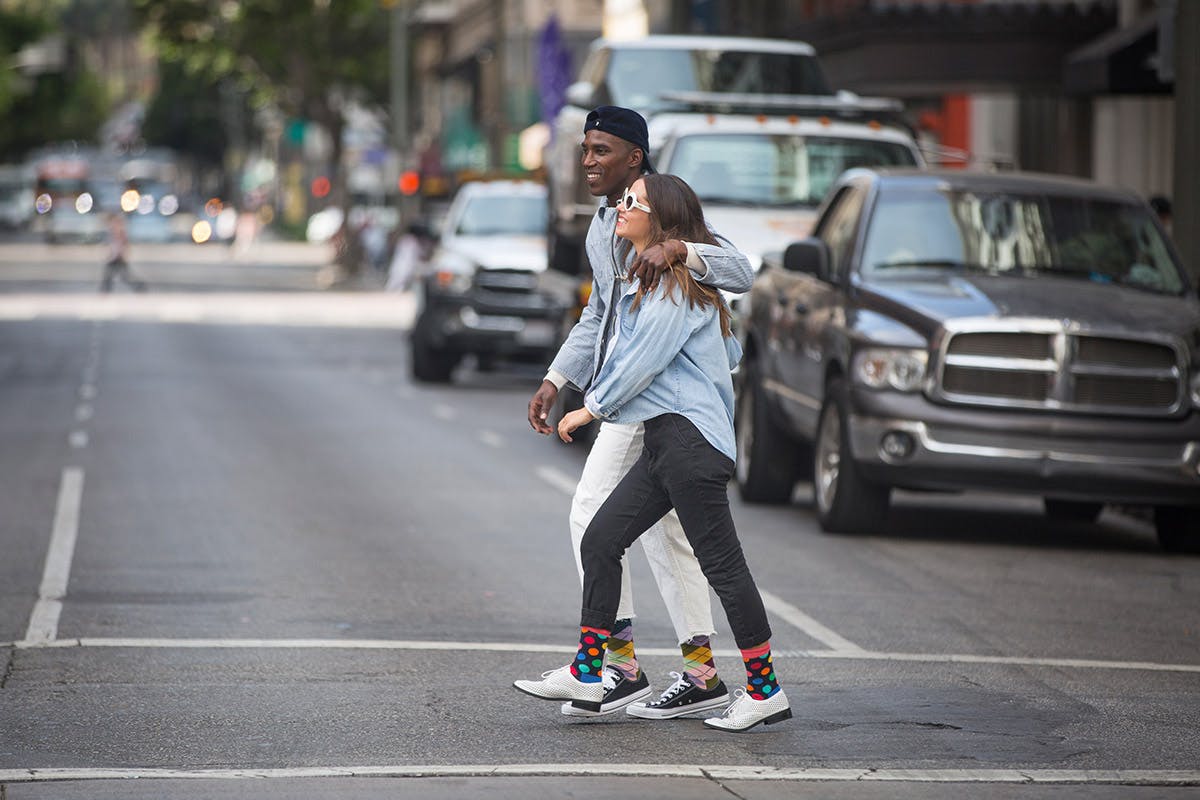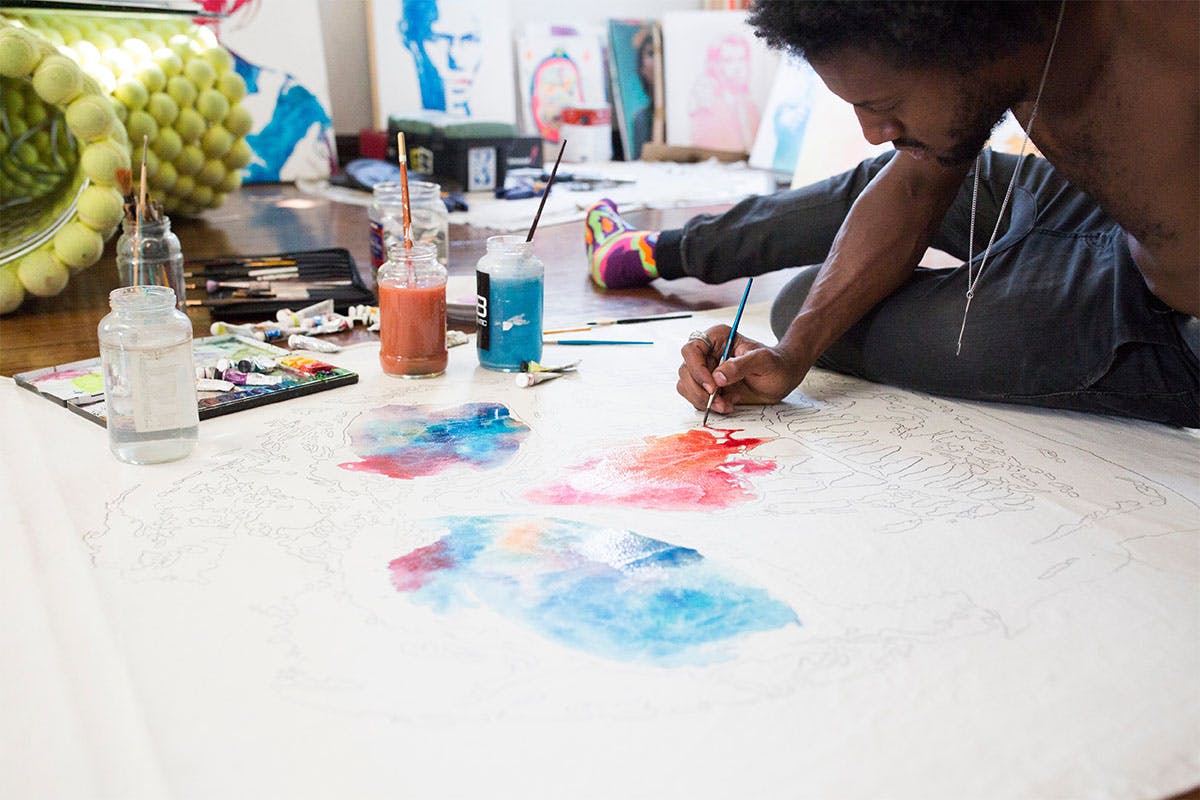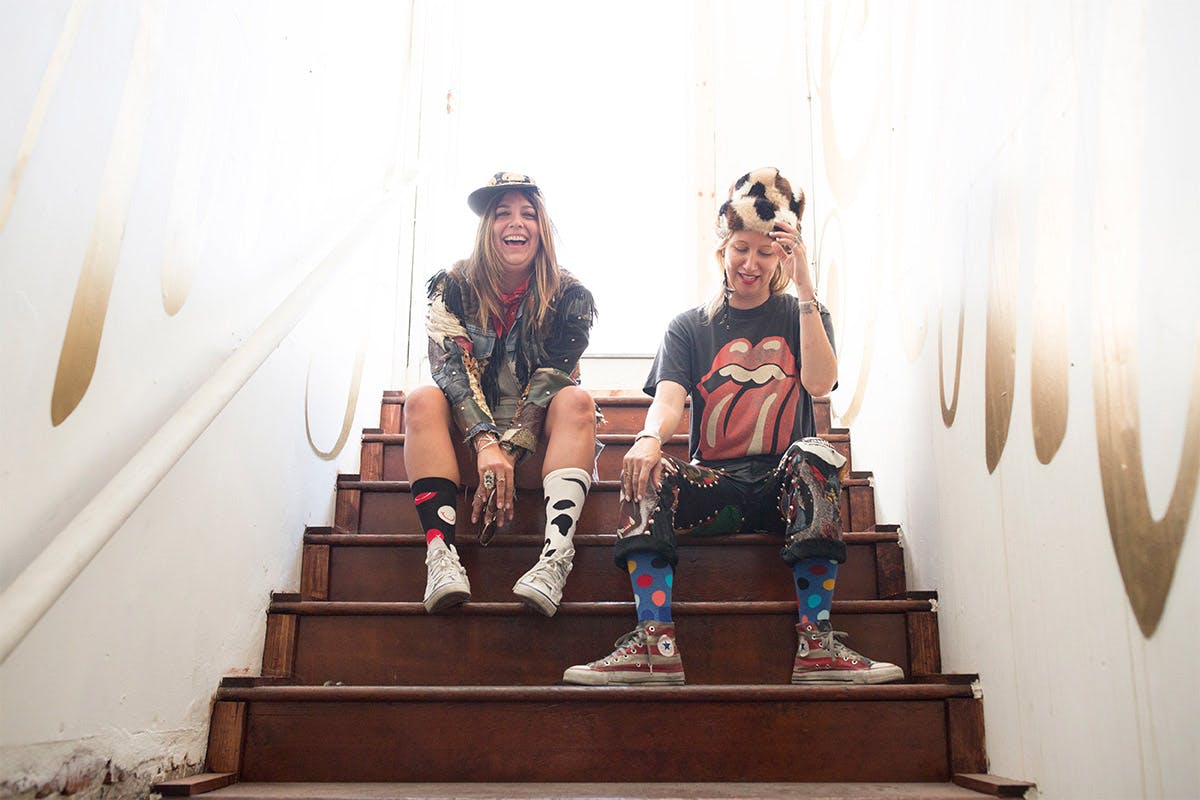 The entire limited edition Megan Massacre collection—alongside all other collections—is available now in Happy Socks concept stores, online at happysocks.com and at selected retailers. Check them out in the gallery at the top and then have a look at more from the brand's FW17 offering in the galleries that follow.
Check out another recent collaboration project between Happy Socks and The Beatles or read our interview with the founders, here.