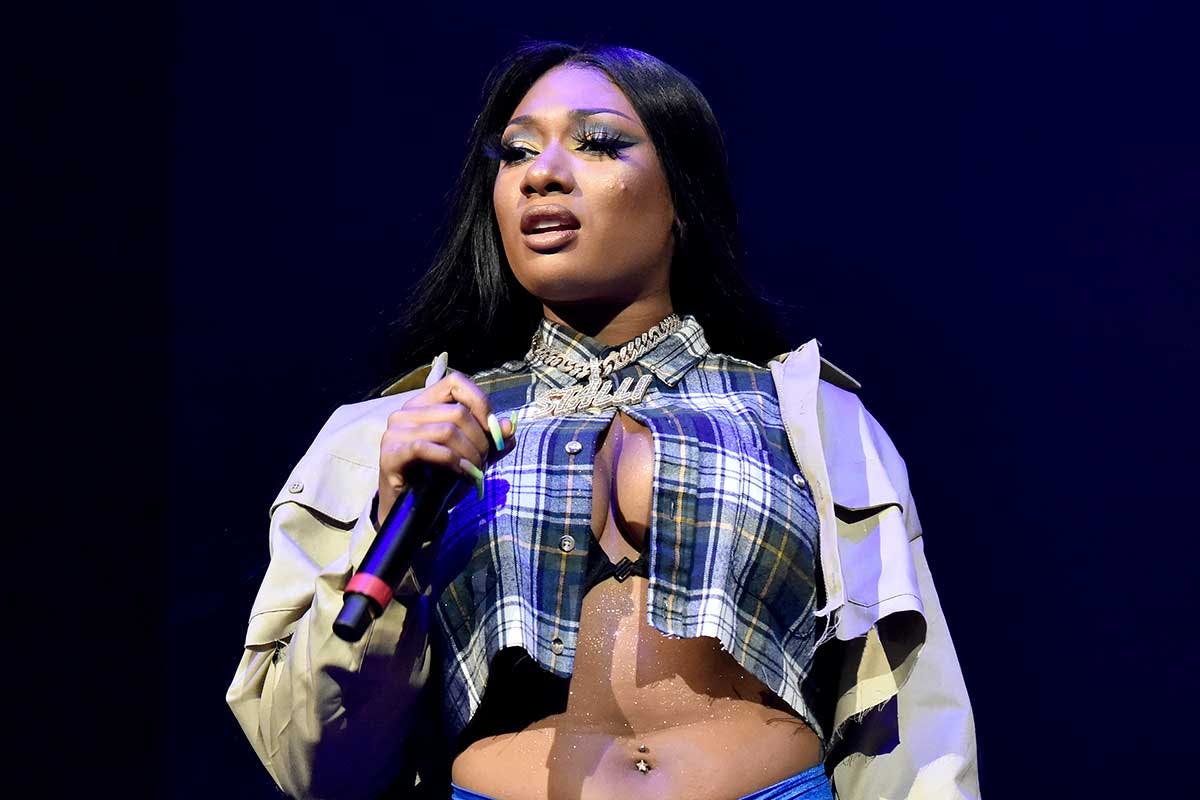 Another week, another hilarious comments roundup, and the critics, otherwise known as our loyal readership, are out in full force. We love hearing what you have to say, so we have done a deep dive on all our platforms to present a roundup of your most hilarious feedback, in the hopes that you enjoy the shade as much as we do. With that being said, keep the cringe-worthy puns, and for better or worse, poor humor, coming, so we may all be amused by your biting remarks.
This week, Megan Thee Stallion filed a restraining order against her record label, after it tried to stop here from releasing music. While Megz was fighting to get her due, North West breezed into the music game with a debut fashion week performance.
In other news, Pharrell got dragged online for his college campus-reminiscent house, Kylie and Travis resparked dating rumors, but our readers absolutely didn't care, and Batman's new Batmobile had us thinking: Fast & Furious?
Be sure to keep your funny, interesting, and bizarre comments coming, and in the meantime, check out the stories about Megan Thee Stallion's label beef, North West's performance and many more.
'Flavor of Love' was iconic. Get out!
Original Post:  Flavor Flav Responds to Public Enemy Firing
10. "They should have fired him for 'Flavor of Love.' Im ok with the Bernie rant." - J Cap Israel
Batman's moving fast and furious
Original Post: The First Images of the New Batmobile Have Hit the Web
9. "Tf is that a mustang from the junk yard" - Über Marquez
8. "Mad Max called he wants his car back" - Alex Bedros
7. "Is Dominic Toretto the new batman." - Luis Olvera
Catch Z's from 9 to 5
Original Post: Pharrell Williams' $17 Million Beverly Hills Mansion Looks Like Google HQ
6. "It looks like a community college." - Randy Em
Might cop me some Palpatines
Original Post: Balenciaga's Apocalyptic FW20 Show Put Climate Change Front & Center
5. "The new Palpatine range is ???" - Theo Tsiavis 
Hairlarious
Original Post: This Hairy Swoosh Nike Air Force 1 Is a Nice Twist on the Classic Silhouette
4.  "Hair Force Ones." - Mikey Gatt
Straight up!
Original Post: Are Kylie Jenner & Travis Scott Back Together? It Looks Like It
3. "She's just trying to lock in her pair of SBs" - Ian Mussmacher
I think we found Kanye's ghostwriter
Original Post: North West Stole the Yeezy Season 8 Show & Everyone's Obsessed
2.  "When she said 'ooooooh yay yay' I felt that" - cloutdad.jpeg
? ? ?
Original Post: Megan Thee Stallion Just Got a Restraining Order Against Her Record Label
1. "How many years is that in horse years?? Or is it the same"- lilmikeybandz