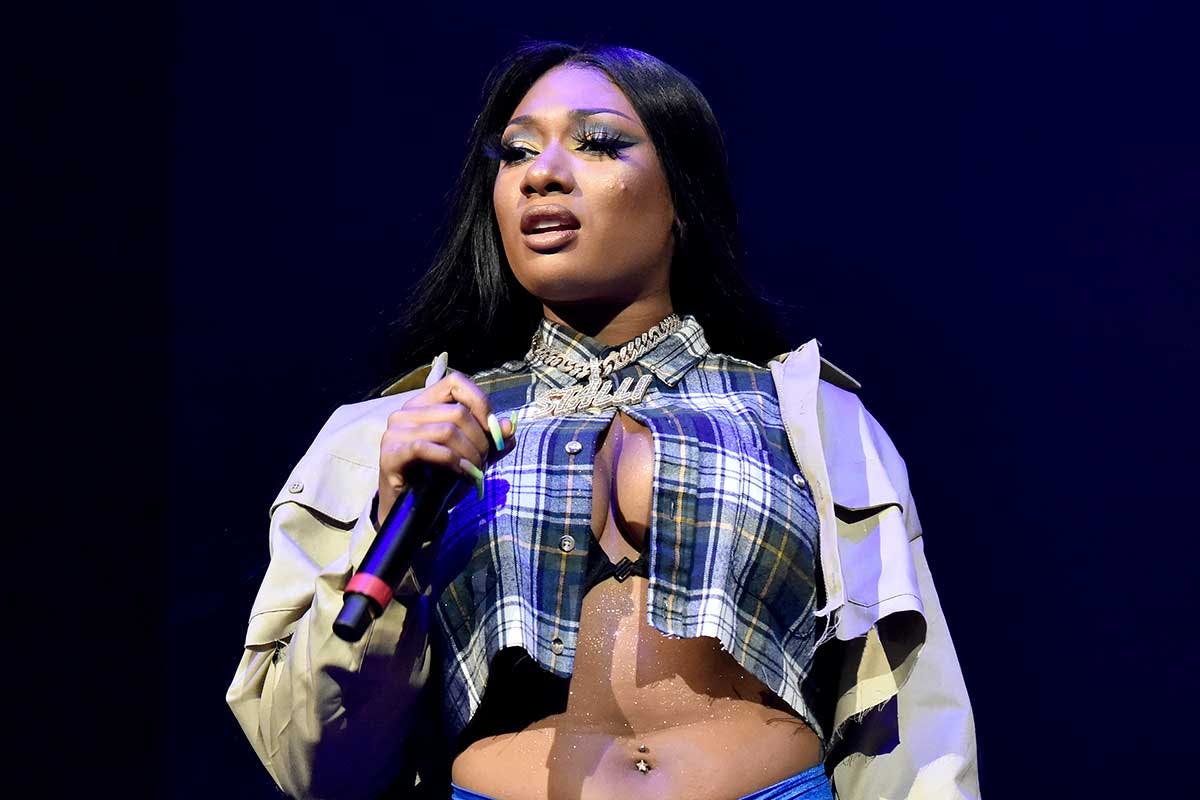 Megan Thee Stallion can drop new music this Friday thanks to a new court ruling. A district judge has issued her a temporary restraining order preventing her label from blocking the release of a track, should she drop new music this Friday. And it looks like she will.
Yesterday, the Houston rapper filed a suit claiming her label, 1501 Certified Entertainment, was preventing her from releasing new music. According to a TMZ report, the rapper claimed certain execs "used bullying and strong-armed tactics" against her after she asked to renegotiate her contract.  Thankfully, the judge's temporary ruling means they won't be able to stop her dropping new music, at least for now.
Taking to Instagram Live recently, the rapper opened up to fans about her situation. She admitted that she didn't fully understand her contract. "When I signed, I think I was like, 20. I didn't understand everything that was in that contract." After inking a management deal with Roc Nation in September 2019, she was encouraged by her team to renegotiate her contract with 1501 Ent.
According to Meg, that's when all the problems began. "As soon as I said, 'I want to renegotiate my contract,' everything went left. It just all went bad. It all went left. So now they're tellin' a bitch that she can't drop no music."
Elsewhere, the "Hot Girl Summer" rapper warned new artists about signing too quickly. "You definitely got to read, read, read. Don't sign anything without a lawyer. Not the label's lawyer, get your own lawyer."
Listen to Megan's comments in full below.