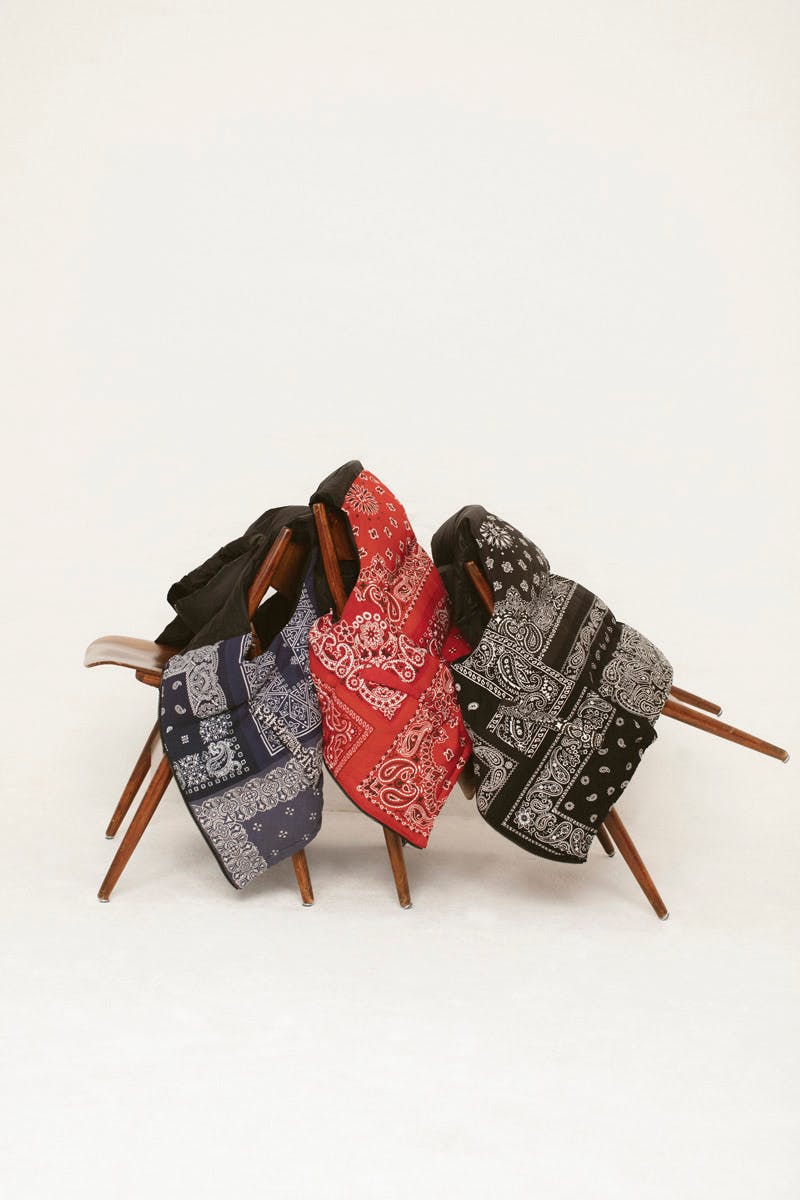 Despite shrouding itself in mystery, Hidetaka Miyagi's namesake brand, MIYAGIHIDETAKA, has carved out a notable reputation for itself thanks to the popularity of its bandana-laden designs.
Falling in line with the quality-over-everything model common to most Japanese brands, Miyagi only releases products he himself wants to wear and/or make. Additionally, MIYAGIHIDETAKA's limited releases do not coincide with the season, instead releasing only when the products are ready. This off-kilter approach to production in an economy ruled by seasonality only adds to the brand's allure.
To kick off the new year, Highsnobiety has partnered with the enigmatic brand to release a capsule collection featuring three core styles. The selection of premium goods — all made in Japan — has been realized using bandanas individually sourced by Miyagi. Highsnobiety's exclusive MIYAGIHIDETAKA collection can now be shopped via the button below.
We spent one whole year collecting bandanas for this project. Once we had collected enough, I then made a selection of the ones we were going to use.

Hidetaka Miyagi
Comprising of a shirt, down jacket, and down vest, the collection builds on ideas of wabi-sabi — the Japanese world view that posits an acceptance of imperfection — with each piece telling its own unique story through subtle differences. The collection's shirts — available in black, navy, red, white, and mint — are an assemblage of patchwork bandanas, and are supplemented by a selection of down jackets and vests. The down vest will be available in black, navy, and a Highsnobiety-exclusive red, with the down jacket releasing in black, and navy.