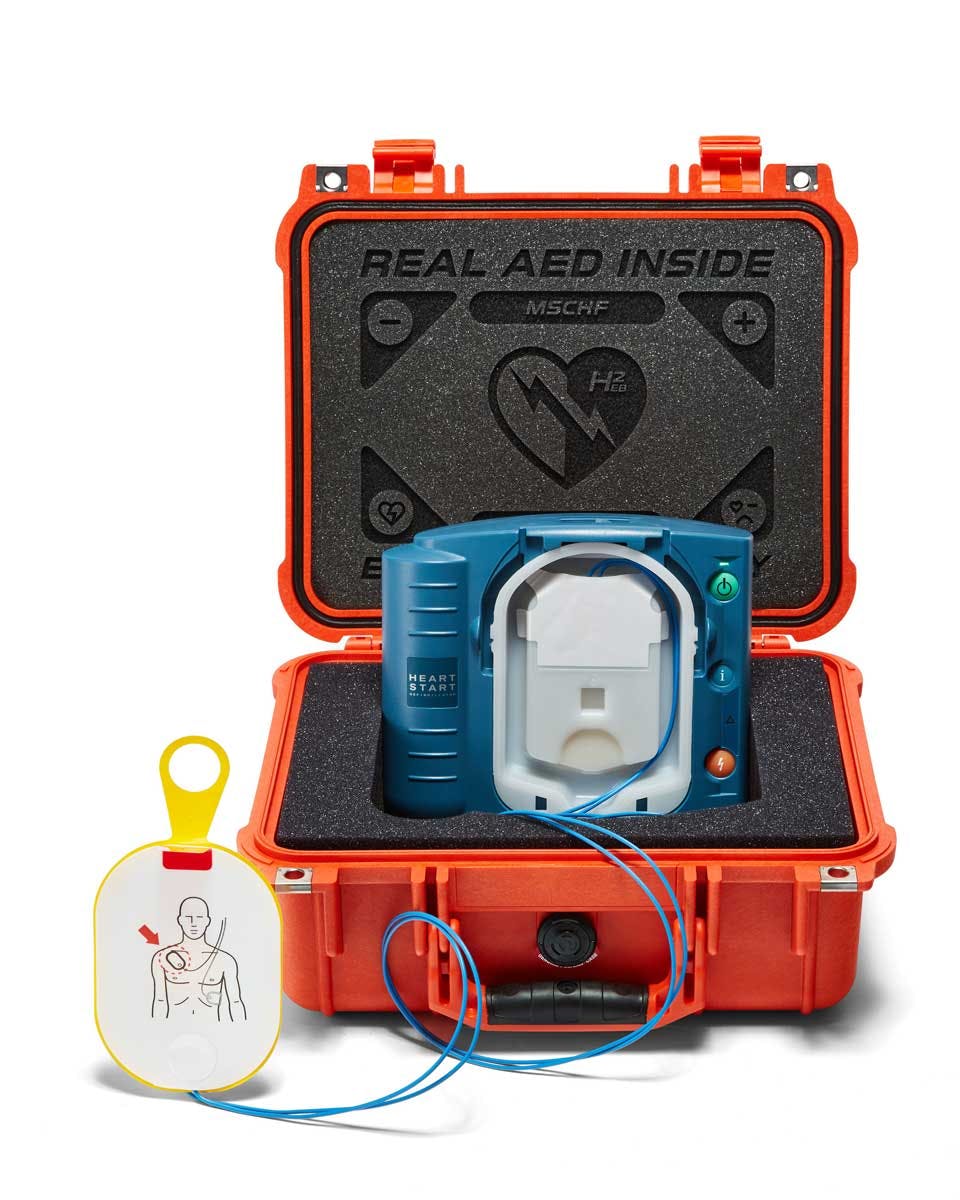 When you think MSCHF's drops couldn't get any wilder, the Brooklyn-based art collective proves it has more tricks up its sleeve.
For Valentine's Day, MSCHF wants to fix the broken hearts of hopeless romantics, and I'm not talking hypothetically either.
Thinking of the lonely peeps, the brand names its 69th drop: Heart 2 Electric Boogaloo. The product can't be that bad with a name like that, right? Well, let's just say it's equally bizarre as past releases.
First, what the heck is an Electric Boogaloo?
According to the site, MSCHF's drop #69 includes an actual automated external defibrillator intended for medical use for life-threatening heart-related issues. Talk about "shock and awe" (or shock and "ahhhhh!" in this case).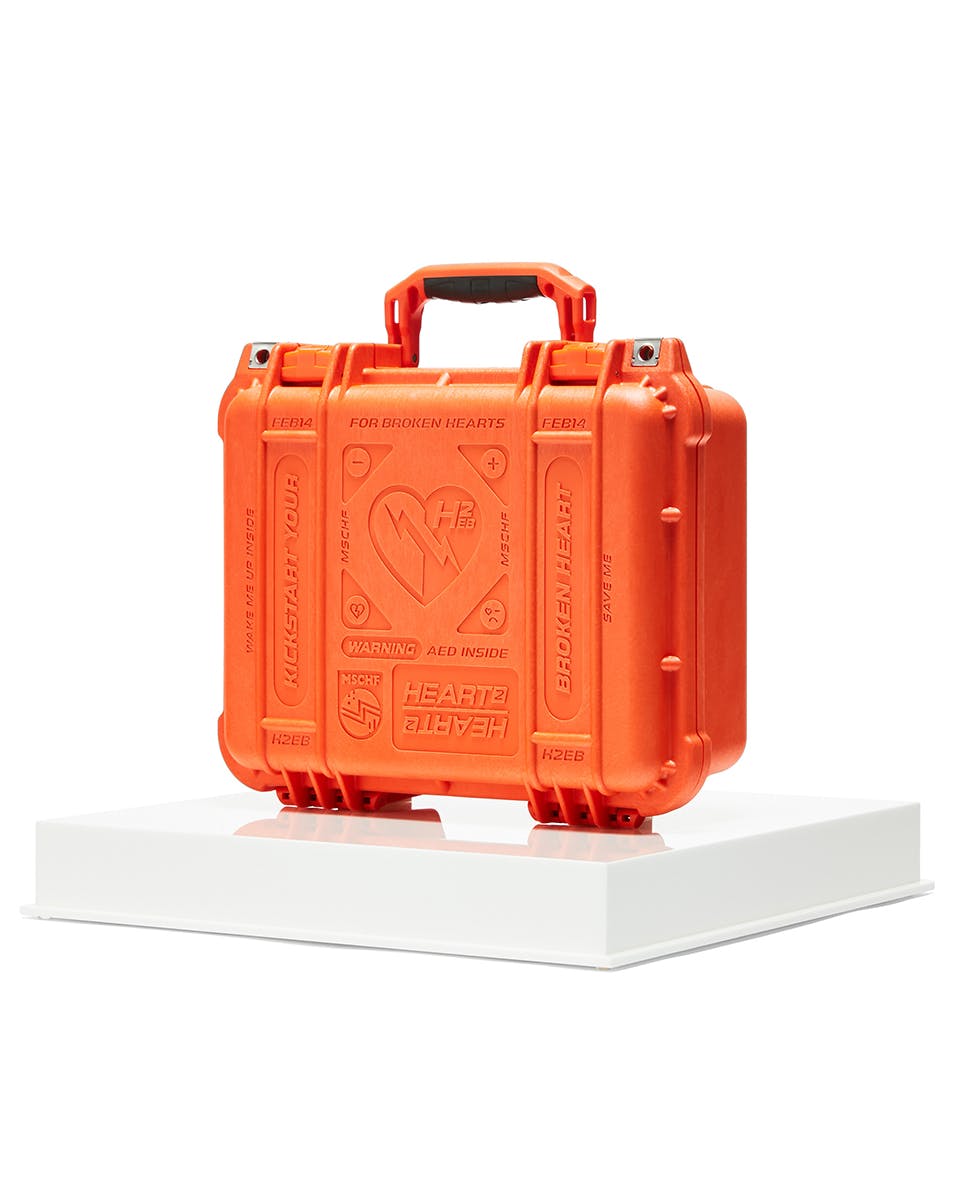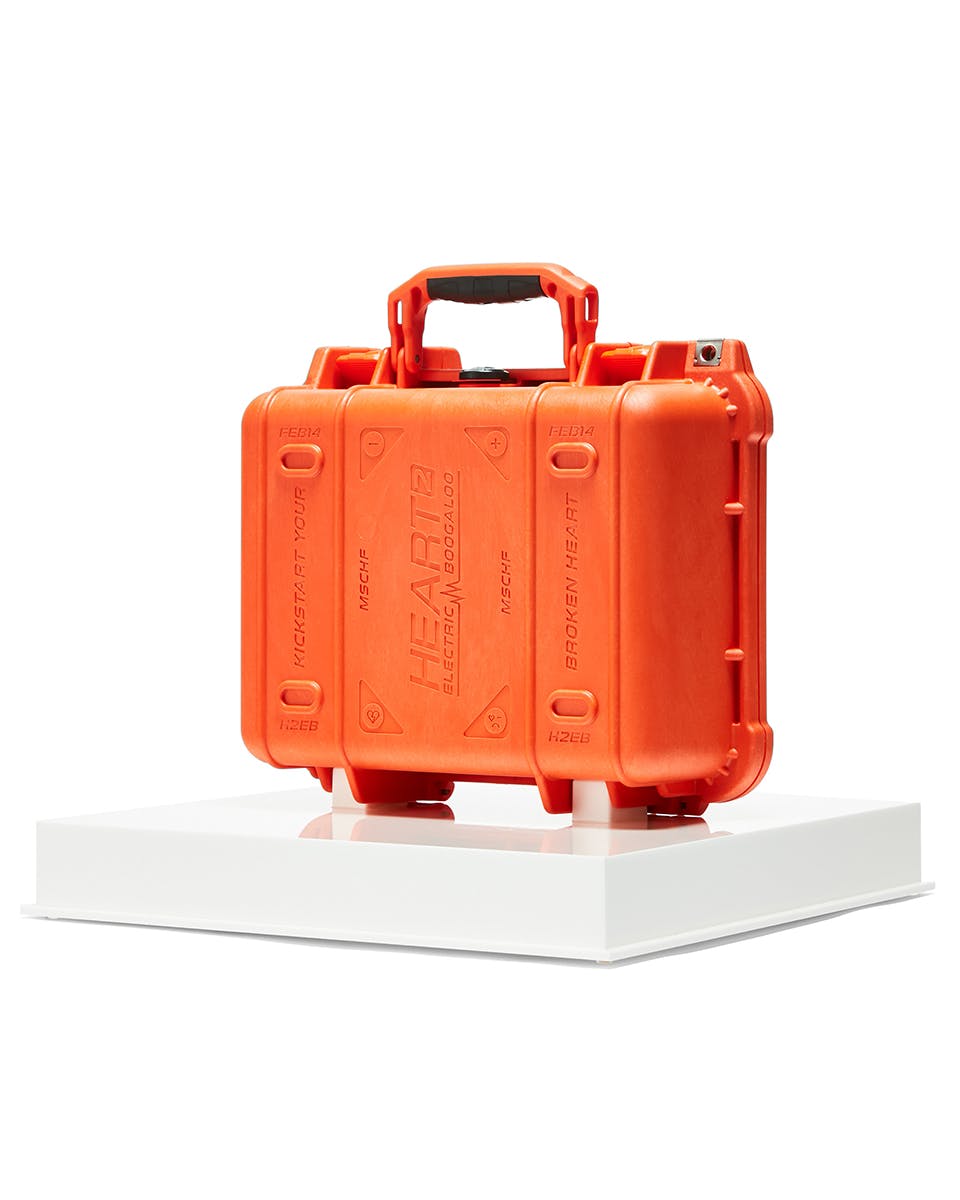 As only four units will be available for purchase at $2,140 apiece, the limited edition MSCHF AED requires "interested buyers" to fill out an inquiry form detailing the basics: name, phone, number, and reason for heartbreak.
From there, MSCHF will respond to chosen heartbreak-ees, ready to kickstart your heart again, figuratively and literally.
Despite the collective's known trickster aesthetic, MSCHF is also covering its metaphorical ass legally. "THIS OBJECT IS NOT A TOY," the AED's site states. "YOU ARE HANDLING A LIVE MEDICAL DEVICE THAT CAN CAUSE SEVERE INJURY IF USED INCORRECTLY."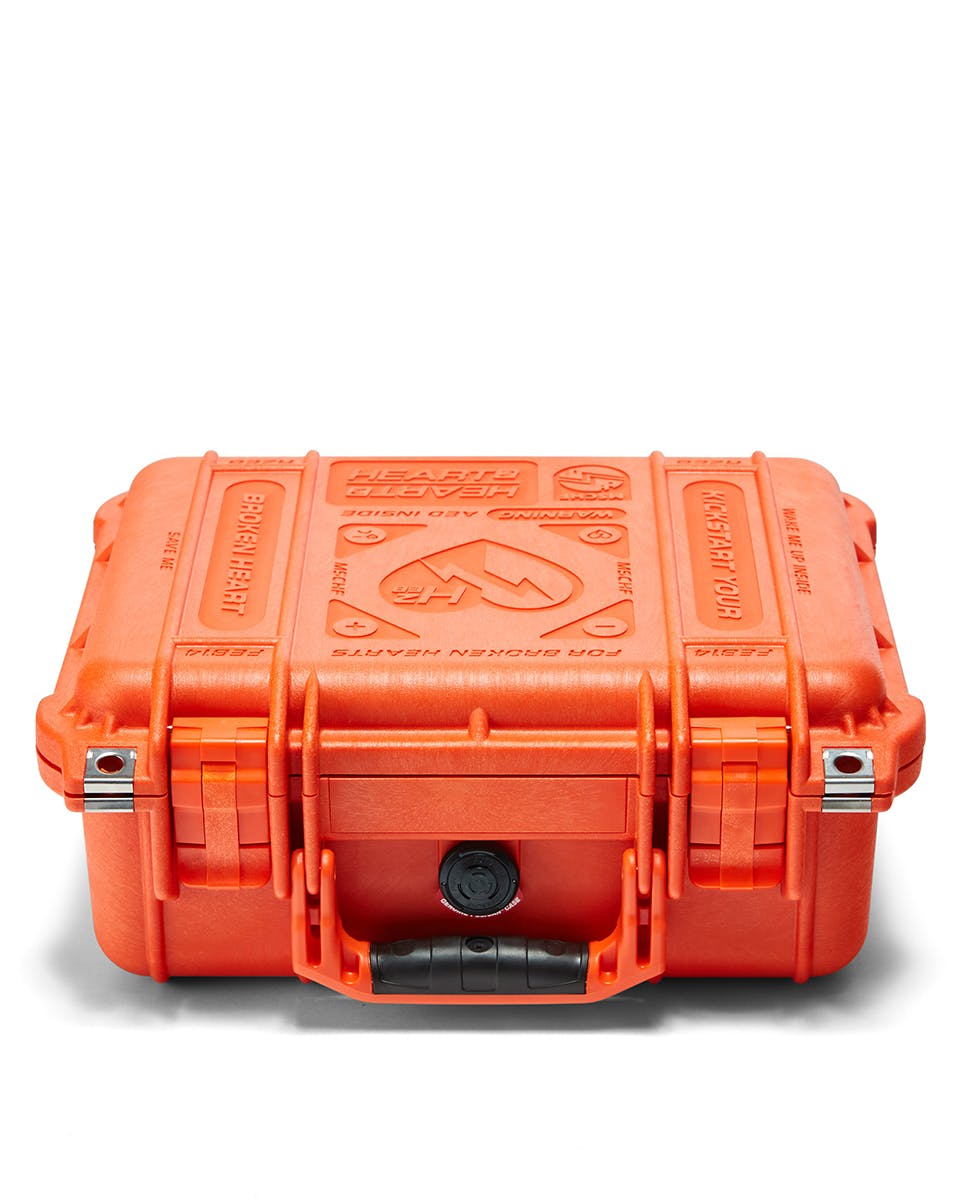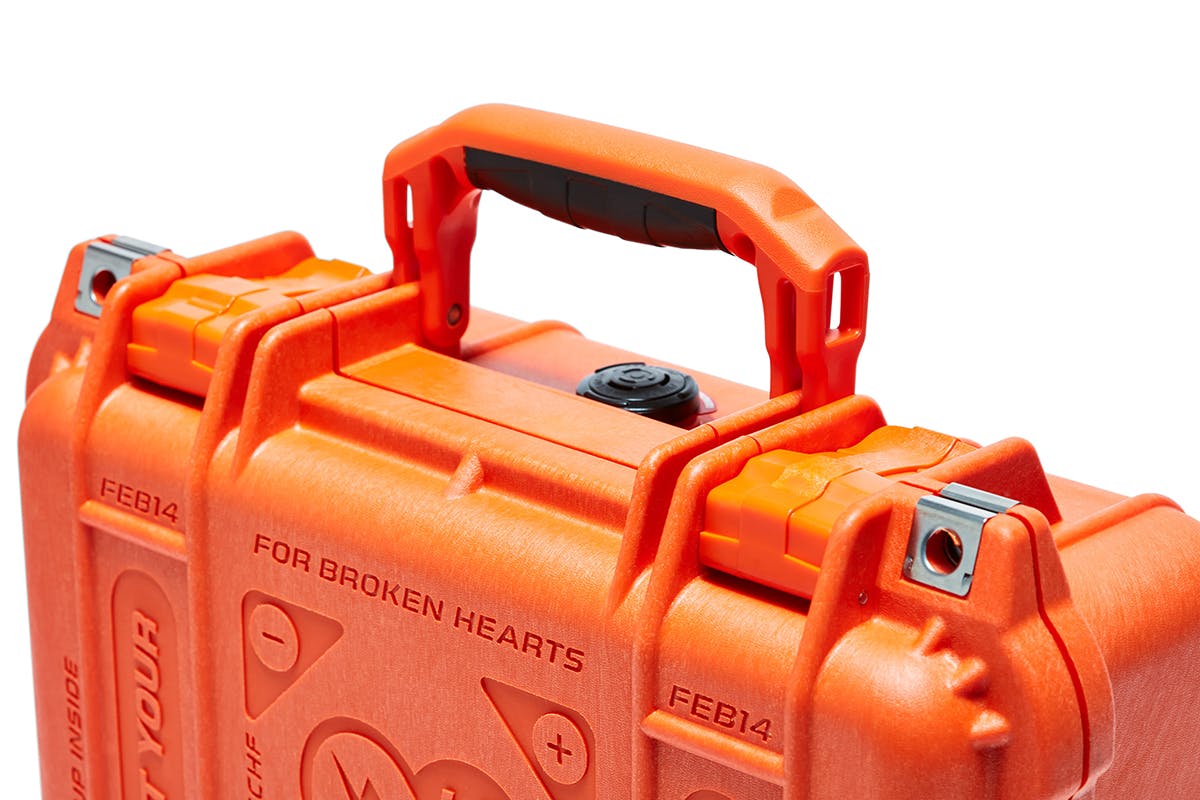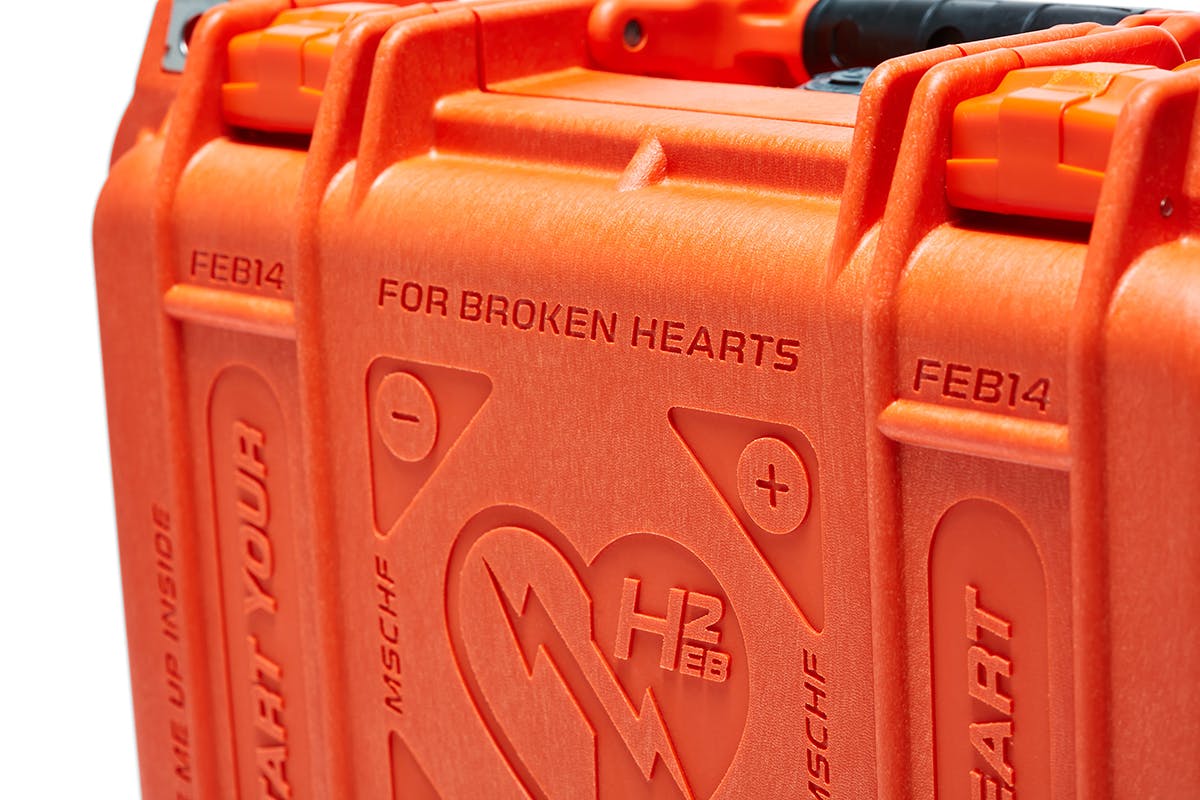 Along with electrified throbbing hearts and goo-goo-eyed heartbreak memes, the art collective even provides instructions for properly handling the AED.
From its controversial satanic Nike shoes with Lil Nas X to its retorting Cease & Desist Grand Prix drop to this heart-throbbing drop, you have to admit: MSCHF's got shock value down to a T.
Shop our favorite products