This article was published on January 24 and updated on January 25
From selling Chick-fil-A on Sunday to peddling maybe-real, maybe-fake Warhols, MSCHF never hesitates to toe the line of illicitness.
Now, the prankster art collective is taking things to a totally illegal level with its 68th drop, the Cease & Desist Grand Prix.
The release comprises eight racing-style shirts, each printed with the logo of one mega-corporation: Coca-Cola, Disney, Amazon, Tesla, Subway, Microsoft, Walmart, or Starbucks, cheerily inviting cease & desist letters from each company's lawyers.
(It goes without saying that MSCHF was not given the green light to use any of these companies' iconography.)
Gamifying the drop, MSCHF is challenging customers to purchase the shirt representing their predicted "winner" — AKA the first brand that dares to issue a Cease and Desist — and then tweet at the company to alert them to MSCHF's scheme and speed up the C&D process.
Buyers who guess correctly will receive a special "Grand Prix champion's hat" embroidered with the MSCHF logo, itself a parody of the Pirelli logo.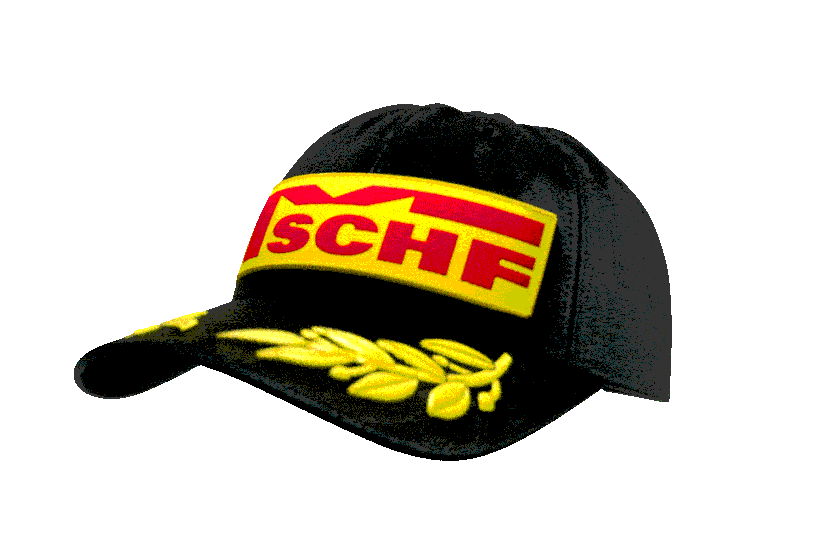 Clearly, the Cease & Desist Grand Prix is a clap-back at the abundance of legal action MSCHF has faced. "[We've received] two dozen, if not more [C&D letters]," the collection told Highsnobiety — some of them for no reason.
MSCHF was most famously shut down by Nike for releasing a customized Air Max 97 in partnership with Lil Nas X.
While most unauthorized customs go unchecked, MSCHF's drop drew attention for its Luciferian theme. Filled with real human blood and accessorized with a pentagram-shaped zipper pull, the "Satan Shoes" prompted some devout Christians to call for a boycott of Nike.
If you're worried that participating in the Cease & Desist Grand Prix will leave you liable, fear not — "You are in no way complicit or guilty or in danger of legal ramifications by buying this," MSCHF specified. Plus, you're all but guaranteed to get your goods if you purchase prior to lawyer intervention.
The winner turned out to be Subway, which first sent a couple cheeky messages and then, behind the scenes, bombarded MSCHF with incredibly aggressive series of legal actions.