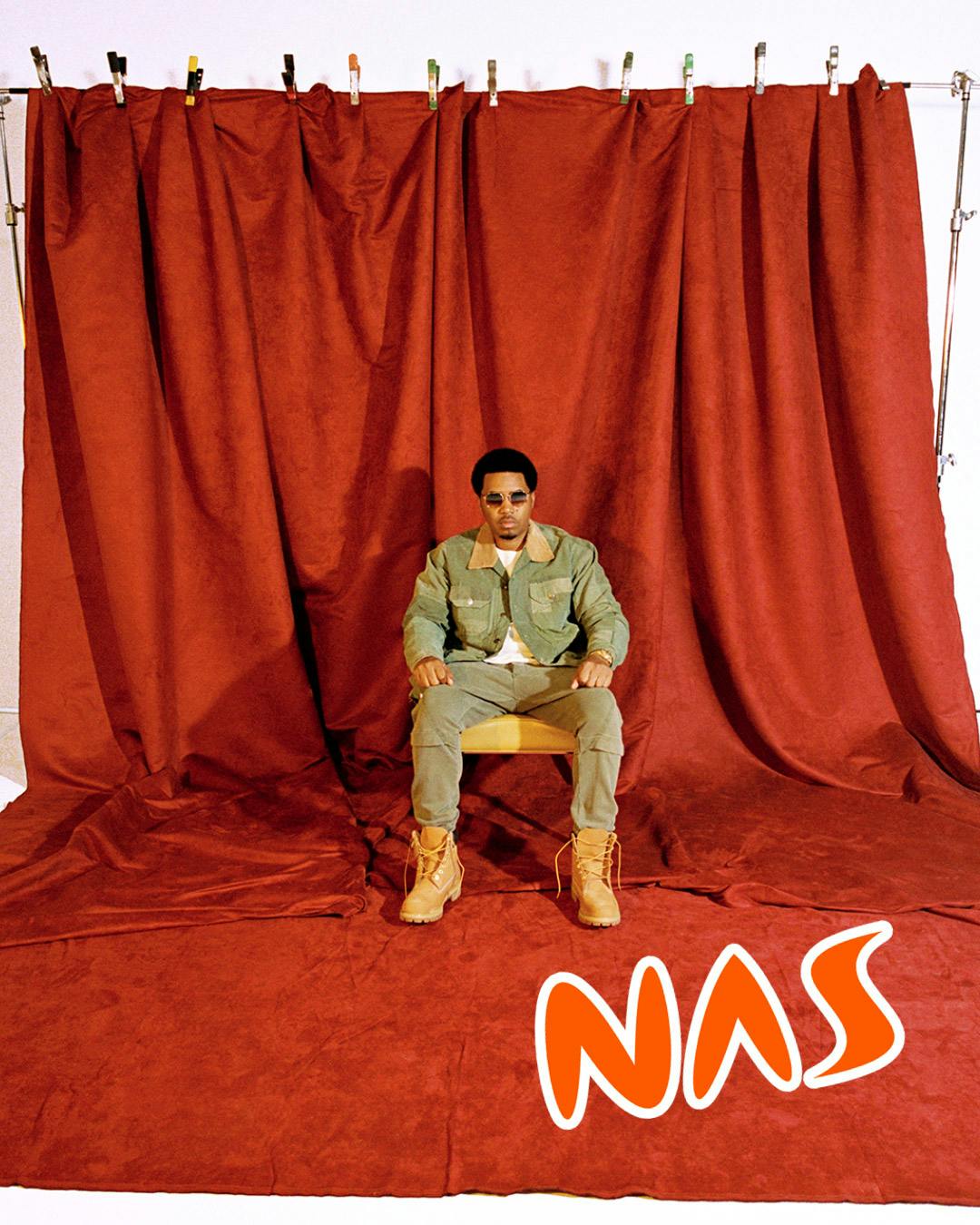 This week's FRONTPAGE is with the one and only Nas. We caught up with the living legend in LA to get the scoop on his newly announced 13th studio album, 'King's Disease.'
"I have never reached such heights," a voice bounces across the walls and up onto the exposed beamed ceiling as I walk into the room. A few masked people strewn about turn their attention from two red velvet curtains to assess my arrival before nodding and turning their attention back to their main focus. "Could heaven ever be like this?" Idris Muhammad ponders loudly over the studio soundsystem, as I, too, turn my attention to the curtains at hand, where Nas is sitting for his portrait, wearing a monochromatic olive outfit (complete with a hat to match) anchored by a pair of Timbs — the shoe so quintessentially New York that I know they have to be his own.
Before Nas and I get a chance to sit down, I write the following in my notes as I soak up the atmosphere:
- Vibe is intimate and soft. - Nas whistles along to "Everybody Loves the Sunshine" as he walks off set to the glam station, where he works with the hairdresser in front of the mirror to find the perfect placement for a hair pick.
There's a paradoxical relevance to entering the scene with such mighty lyrics booming. On the one hand, it's unsurprising that one of the greatest MCs of all time continues his string of excellence, but on the other, his 13th studio album, King's Disease, is worth celebrating in its own right, as a superlative accomplishment. Nas, truly, has never reached such heights. Yet the world outside feels like the opposite of heaven. Between the pandemic, the police crackdowns against peaceful protests, what looks to be a cataclysmic election cycle, environmental catastrophes, and, oh yeah, murder hornets, King's Disease has landed in an America that feels like the third panel of Hieronymus Bosch's "The Garden of Earthly Delights."
Yet on set, on this hot California day, the mood is calm and hopeful, aided by a soundtrack of the revolutionary who's who of yesteryear, from Gil Scott-Heron to Roy Ayers and Miles Davis. It's impossible not to think about how we're listening to the artists who paved the way for Nas' instant classic debut album, 1994's Illmatic — a timeless piece of revolutionary work in its own right. The album paired flawless productions by Q-Tip, DJ Premier, Large Professor, L.E.S, and Nas himself, with narratives that painted life in public housing with such an unencumbered precision that its ripple effects continue to inspire today.
"It's different times, different names," Nas tells me, on how the poverty, violence, drug use, police brutality, and other cycles of oppression resound 26 years later. "The president is in there a little bit," he adds, giving me an example post-shoot, Timbs still on.
"There's some silver linings. We're being forced to sit down and think about things that's important, like humanity and family. We're seeing what we're made of."
Yet the album is still laced with a sense of underlying hope, one that stems from Black self-love and empowerment. In its first single "Ultra Black," Nas not only toasts to the beauty and perseverance of being Black and emboldens pride in it ("We goin' ultra black, I gotta toast to that / We don't fold or crack (We don't fold or crack) / Occasion, we rose to that, fuck goin' postal / This a celebration"), but it also mirrors some foreboding lyrics from the classic Illmatic hit "The World Is Yours." "Thinkin' a word best describin' my life to name my daughter / My strength, my son, the star will be my resurrection," in "The World Is Yours" comes full circle in "Ultra Black": "Take the boat on the water, history talks with my daughter (Dest') / My son'll be my resurrection (Knight)."
Destiny — the name of his daughter — is something Nas believes in. His own name, Nasir, means "helper and protector." "I grew up feeling blessed with a name with meaning," he says, speculating about the name he's shortened by two letters his entire career. "At first, I thought I needed a more common name, but I was able to fit those shoes." When I ask if this path was because of his name, or just destiny, he replies confidently: "Both."
When we discuss the song he's most proud of writing across his baker's dozen of albums, he immediately points to the 2002 hit "I Can." "Because that one is for the kids," he says, 18 years after its release. "My daughter was so young, and that's what inspired me. I said to myself, 'She's gonna grow up and hear all this other stuff that I wrote, so I gotta give one to her and to kids in general.'"
"Be, b-boys and girls, listen up You can be anything in the world, in God we trust An architect, doctor, maybe an actress But nothing comes easy, it takes much practice"
It's always interesting to watch a public figure in private moments, even at a photoshoot. Watching Nas look at his own reflection in the mirror, or consider a snack-size bag of crackers, which he touches and decides against before stepping back on set, he begins to seem less like a rap idol and more like a person. But nowhere is our shared humanity more evident than in conversations about Covid-19 — the "invisible bully," as Nas refers to it. "When everything first shut down, I just shut down. I didn't do anything," he shares when we talk about how his recording process was affected by the pandemic. A few months later, he realized life goes on, and, with precautions, found himself back at the studio, putting those feelings into the music. "What can you do? Just hope for the best."
I ask if he finds hope in what's happening in the world and in this country. "There's some silver linings in it. We are being forced to sit down. Everybody was running around a million miles a minute and [now] we're forced to sit down and think about things that's a lot more important, like humanity, family, what we're doing with our time, and stuff like that." He adds, in his distinguished raspy voice: "We're all seeing what we're made of."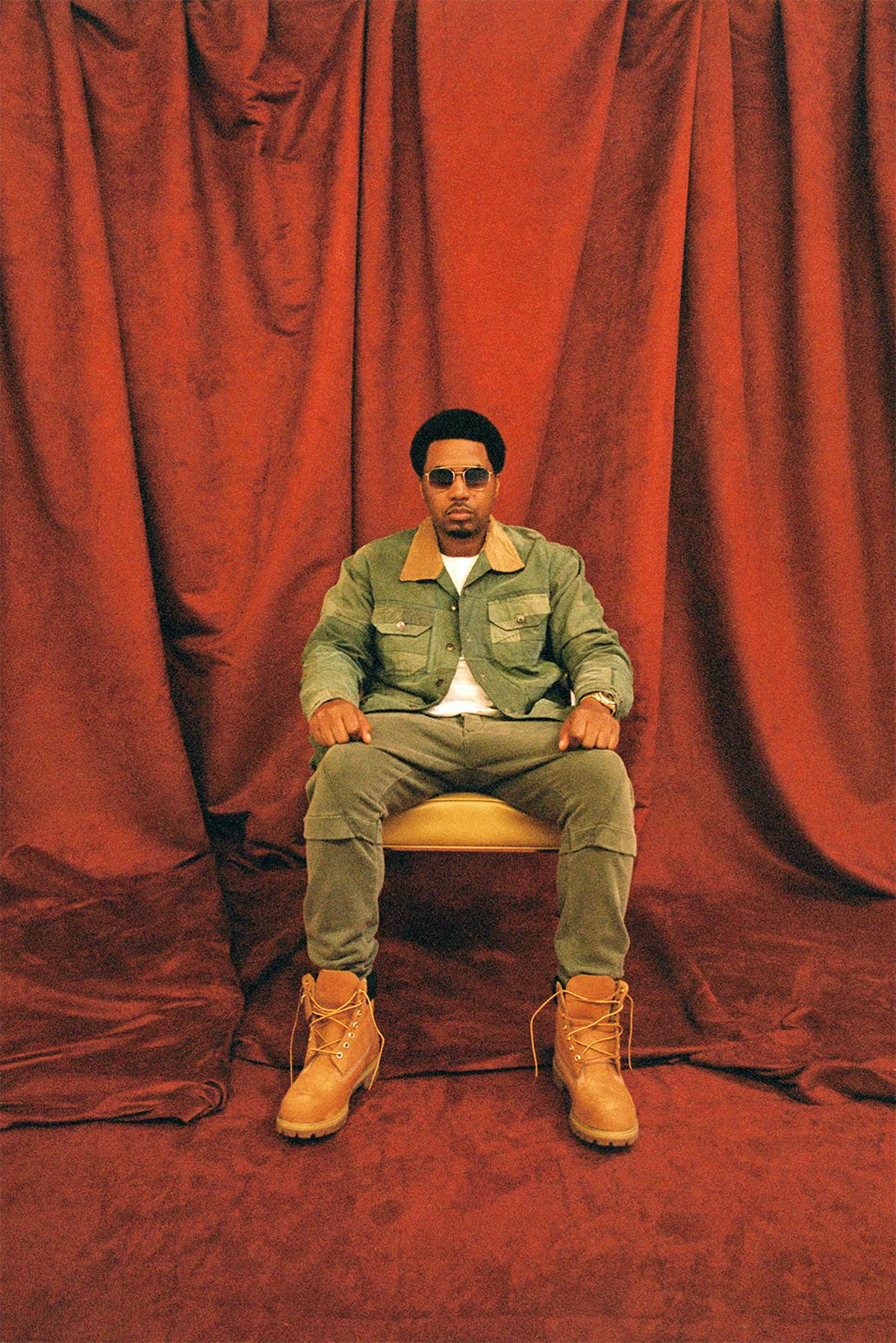 The hip-hop elder statesman also finds hope in the younger generation of his genre. He has recently collaborated with Lil Nas X and 070 Shake, while adding collabs with Anderson .Paak, Big Sean, Lil Durk, and Don Toliver to the new record (other collabs include Charlie Wilson and a big reunion by rap supergroup The Firm, which was established by Nas in '96 alongside AZ, Foxy Brown, Dr. Dre, and Cormega). "Young people standing in front of the world with their message and their music is something that I'm gonna always admire. The young generation now are educators. They are telling us what it's like now, because it's different than how I grew up. They're explaining to us what's happening now in their cities and their countries and their lifestyles. They are educating us with what's happening next. A lot of us are settled in our life and it's not gonna change too much from this point on. Maybe you acquire more knowledge, but you kind of get through the hurdles of life and find a comfortable place and you want to stay there."
"All things happen for a reason. This is the time to rethink your life. We have a lot of fights up ahead. Prepare."
There's a wonderful word that Nas uses in his 2014 documentary, Time Is Illmatic, to explain the destiny of his talents: "extension." He describes himself as an extension of the musical lineage he was born into (his father, Olu Dara, is a jazz musician who can be heard playing cornet in "Life's a Bitch" and in "Bridging the Gap"), but also an extension of the budding rap scene of early '90s New York, specifically in his neighborhood of Queensbridge. Back then, the area was forming a musical style of its own, one that was largely scoffed at before its meteoric rise shaped what is the country's most streamed music today.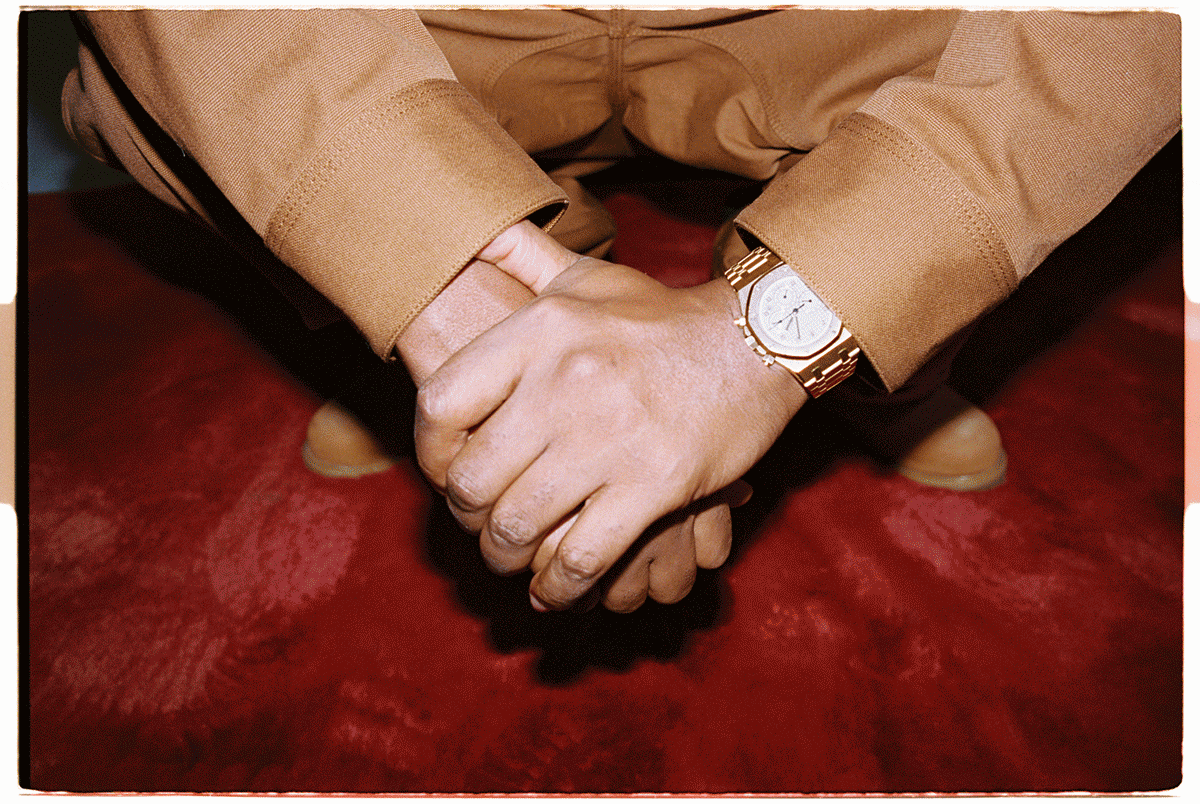 But, in Nas' eyes, has this legacy been stewarded properly? "Yeah, in a way. It's all the same. It sounds different, but it's all the same. It's the American Dream, getting through the struggle, wanting to see your parents live a better life than they're living. You want to give back to your parents, you want to represent your neighborhood, and represent yourself. That is still the thing today."
"Extension" maintains the humbleness of someone who knows there is an overarching force at play, and Nas is a man of deep belief. "I had a lot of plans [this year]," he muses. "And it just shows you that the Most High is the best planner. We might think we have some plans, but you realize we are not in control. You realize we're living in times that other people lived, like the Bubonic Plague — those things wasn't story books, those things were reality and we are experiencing our own version of it. I realize there's a lot of people that you would think have answers, don't, and our knowledge can only go so far. This is the best we are as human beings. I think we can be better, but you realize that there's something higher because we have no answers. It's the definite evidence that something higher exists."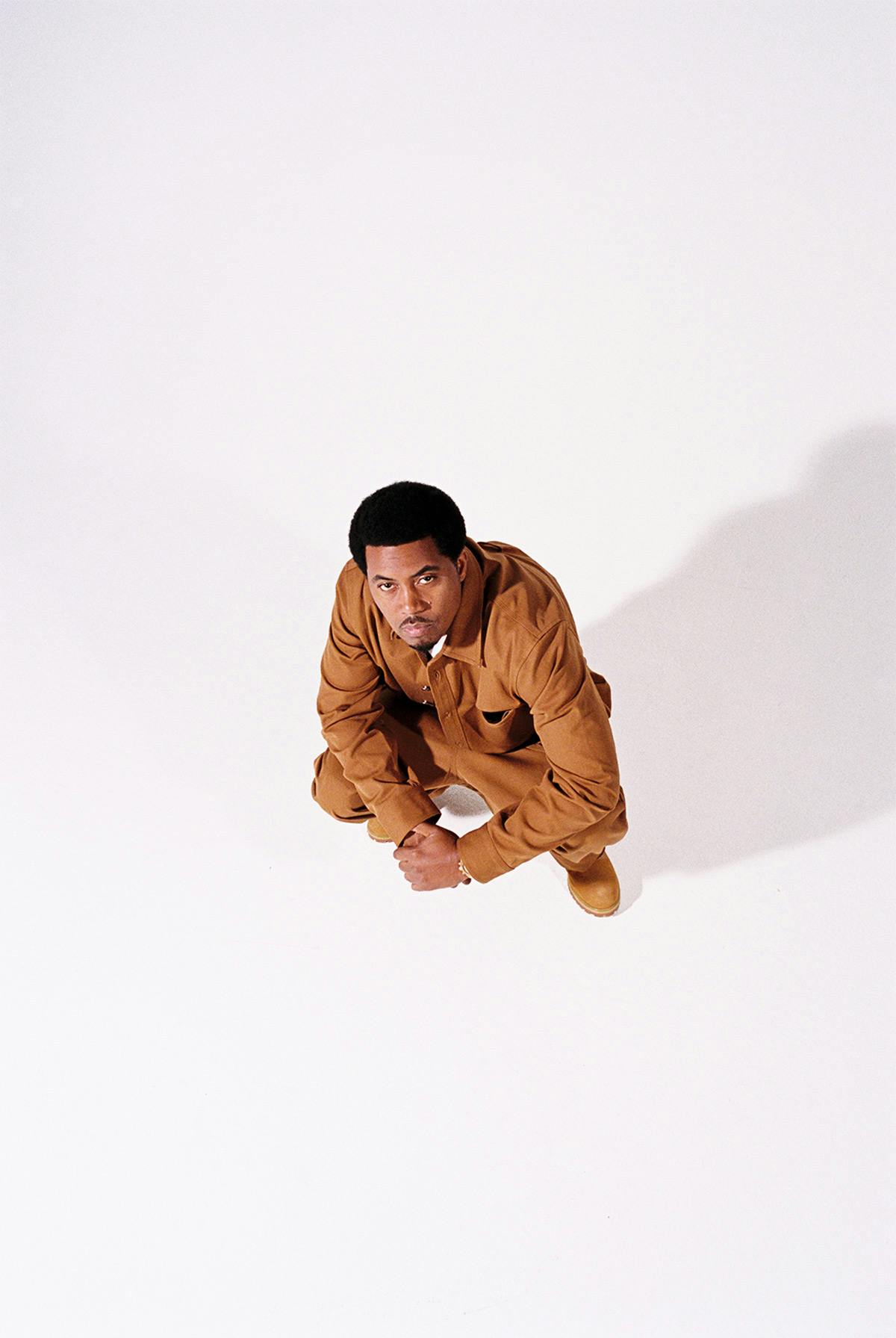 As Nas elicits past plagues, I consider the nuances between planning and controlling, how one requires determination while the other requires humility. These are two of the many key factors that explain the legacy of Nas, from the moment he first came on the scene, to the continual rise that has led to a 13th album released into a seemingly unlucky world. As his work continues to expand, so does the extension of the heritage of what comes both before and after him.
So, what guidance can he offer in these unprecedented times? "All things happen for a reason. I think this is a time right now where we gotta reflect, and we gotta think. The world's been quieted down and stopped, so this is the time to really rethink your life. We have a lot of fights up ahead. Prepare."
As we talk, Gil Scott Heron's immortal words echo on the walls: "The revolution will be no re-run... the revolution will be live."
Nas' 'King's Disease' is out this Friday, August 21.