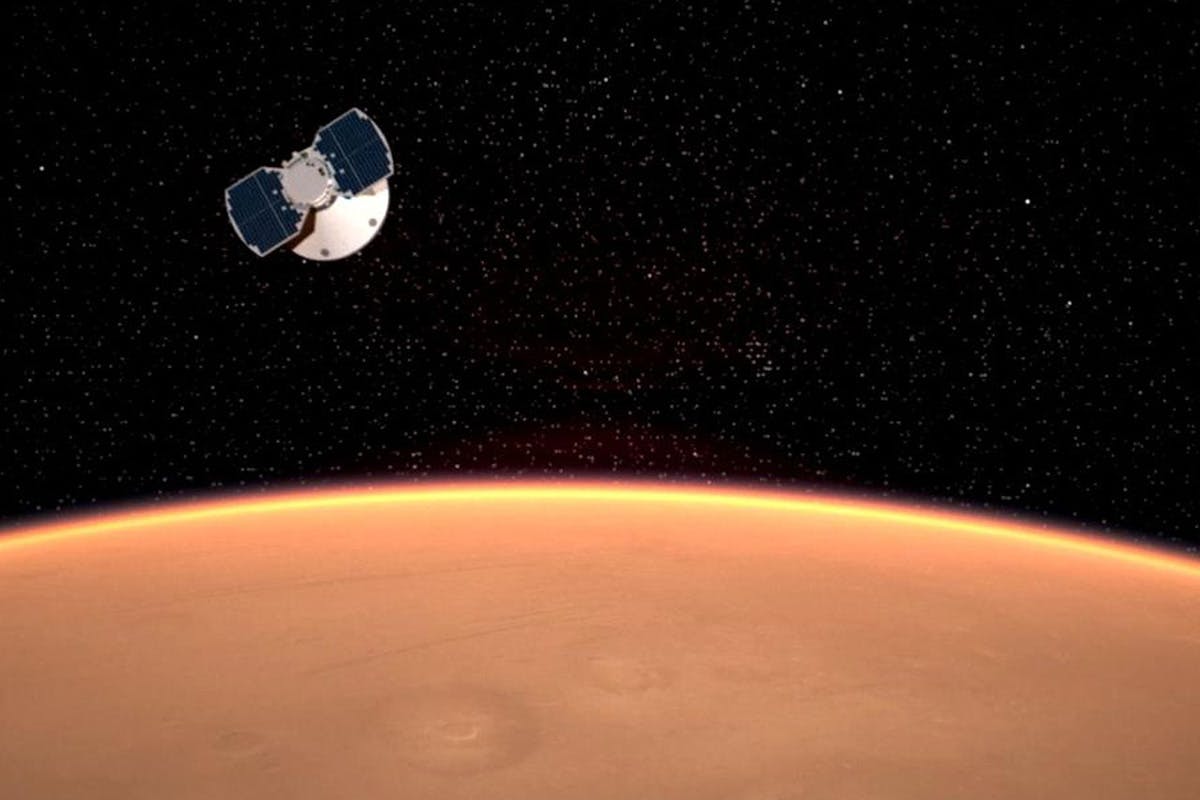 Today is the day NASA's InSight robotic lander is set to touch down on Mars, ending a journey seven months in the making. The landing will be livestreamed across all NASA channels from 2 p.m. EST.
The exact landing time is expected to be at 2:54 p.m. EST, and you can watch it via NASA TV, YouTube, Facebook, JPL, and Twitch. By the sounds of things, it might be quite the intense viewing experience. Talking to the BBC, NASA chief scientist Thomas Zurbuchen said InSight must first get through "seven minutes of terror," referring to the time it takes you to get through Mars' atmosphere.
"As humanity, as explorers, we're batting at less than 50 percent," Zurbuchen explained, referring to failed attempts to land on Earth's neighbor. "Going to Mars is really, really hard."
For those keen to watch the landing in a livelier atmosphere, viewing parties will be taking place at New York City's Times Square and American Museum of Natural History, the Smithsonian National Air and Space Museum in Washington DC, and the California Science Center in Los Angeles, among others.
Will you be tuning in for the Mars landing? Let us know in the comments.
In related news, Elon Musk has said there's a 70 percent chance he'll move to Mars.