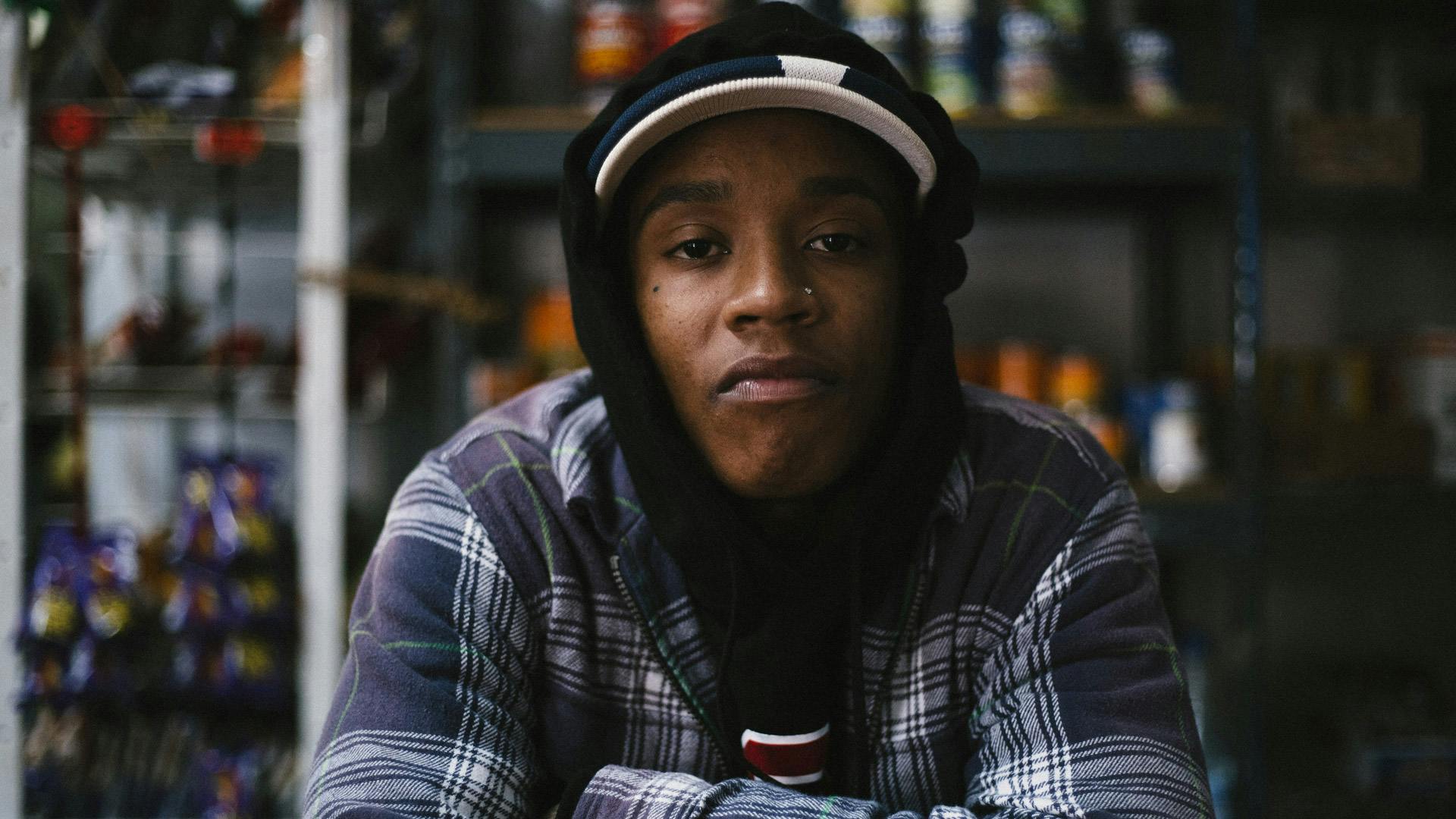 Being constantly on the move isn't always the easiest way to live. Sacrificing stability for new surroundings isn't something for everyone. But, with that sacrifice comes a chance to absorb new perspectives, yielding a fusion of ideas, aesthetics and—in this case—sounds.
Innovation comes at a cost, and sometimes that means shaking things up and reexamining your past to illuminate how to improve your future. In this way the New Balance 990 has thrived; currently on its fourth iteration, it has consistently learned and drawn from its earlier designs to continuously reinvent the best possible version of itself. In the spirit of the 990's history fusing past and future, we're uncovering creatives who have learned from their own past experiences to positively influence their art in the present.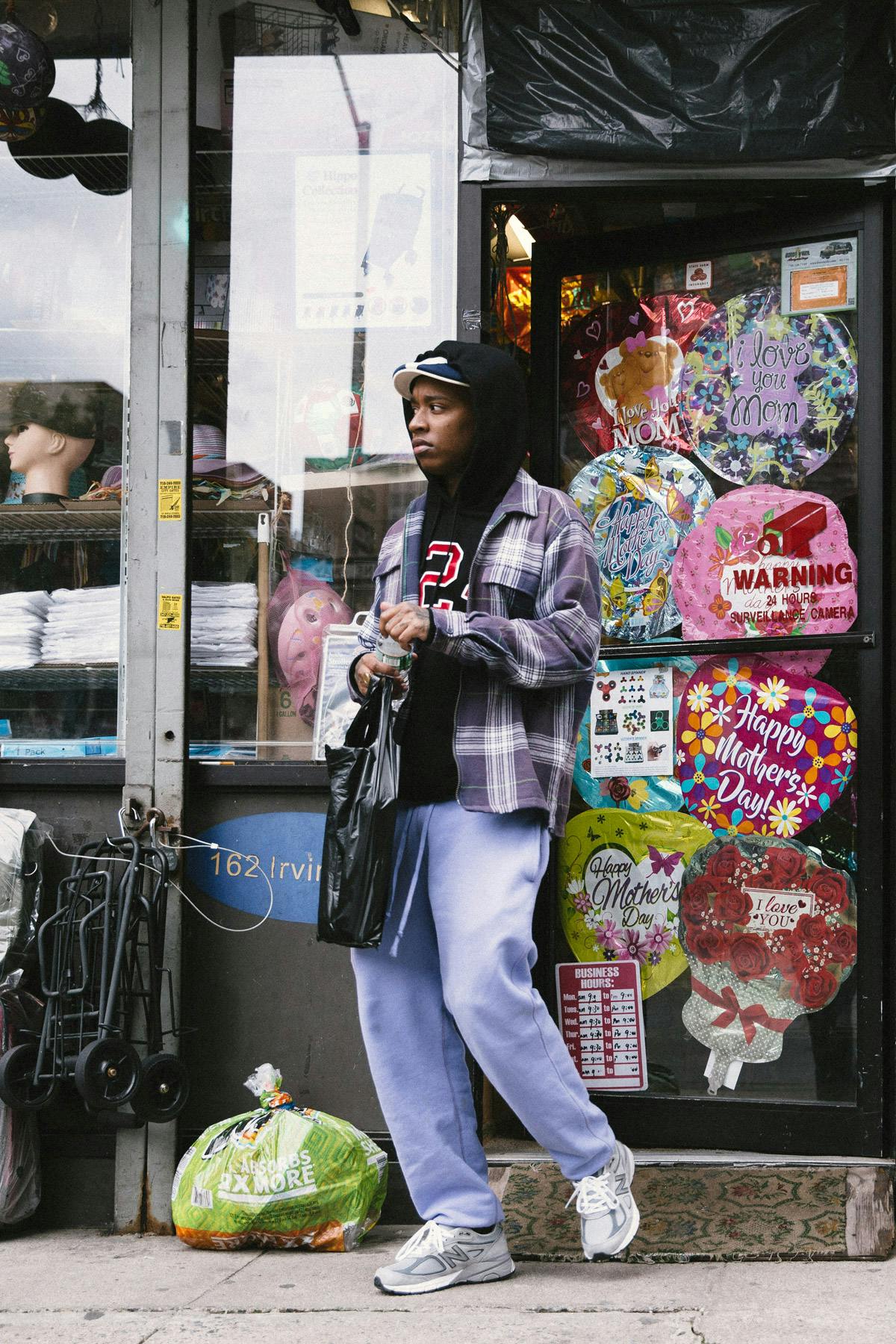 Like the well-travelled New Balance 990, when it comes to up-and-coming Irish musician Alex "Rejjie Snow" Anyaegbuna, his uniquely international point of view makes him not just a more intriguing musician, but a representative of a new wave of creatives. A rising musician for those "in the know," Snow's music crosses both the Atlantic and elements of his own lineage. The result is music that embodies a blend of sonic elements from around the world, and is still completely genuine to Snow's story.
"[He is] a citizen of the world—he's a magnet for all the things he's experiencing, and in a very natural way, he's expressing that all at once," says video director, artist, designer, creative consultant and DJ, Vashtie. For Snow, that blend of experiences begins right from birth. Born to a Nigerian father and an Irish-Jamaican mother in Dublin, even Snow's skin color was enough to set him apart from those he grew up with. He once told Noisey that, while growing up in Ireland during the '90s, he distinctly remembered being "the only colored kid in school."
But a key component of what sets Snow apart is his ever-present artistic streak. Growing up in Ireland, Snow gravitated to Dublin's small but robust street art scene. "When I met Rejjie, he was just a little kid, maybe 13 or 14. I met him through graffiti," recalls street artist Josh6. "Graffiti and music in Dublin are quite strong, and it's always been quite strong because the Graffiti Shop is also a record label. It's supported a lot of young musicians."
After spending time abroad in the US (taking a soccer scholarship at prestigious art school, Savannah College of Art and Design in 2012), he returned back to Dublin knowing music was his passion. "The way my life was going, it was just going in a weird direction, and I felt kind of lost," Snow confesses. Ultimately working out of London for a brief stint, he's now in New York City actively advancing his sound and his career.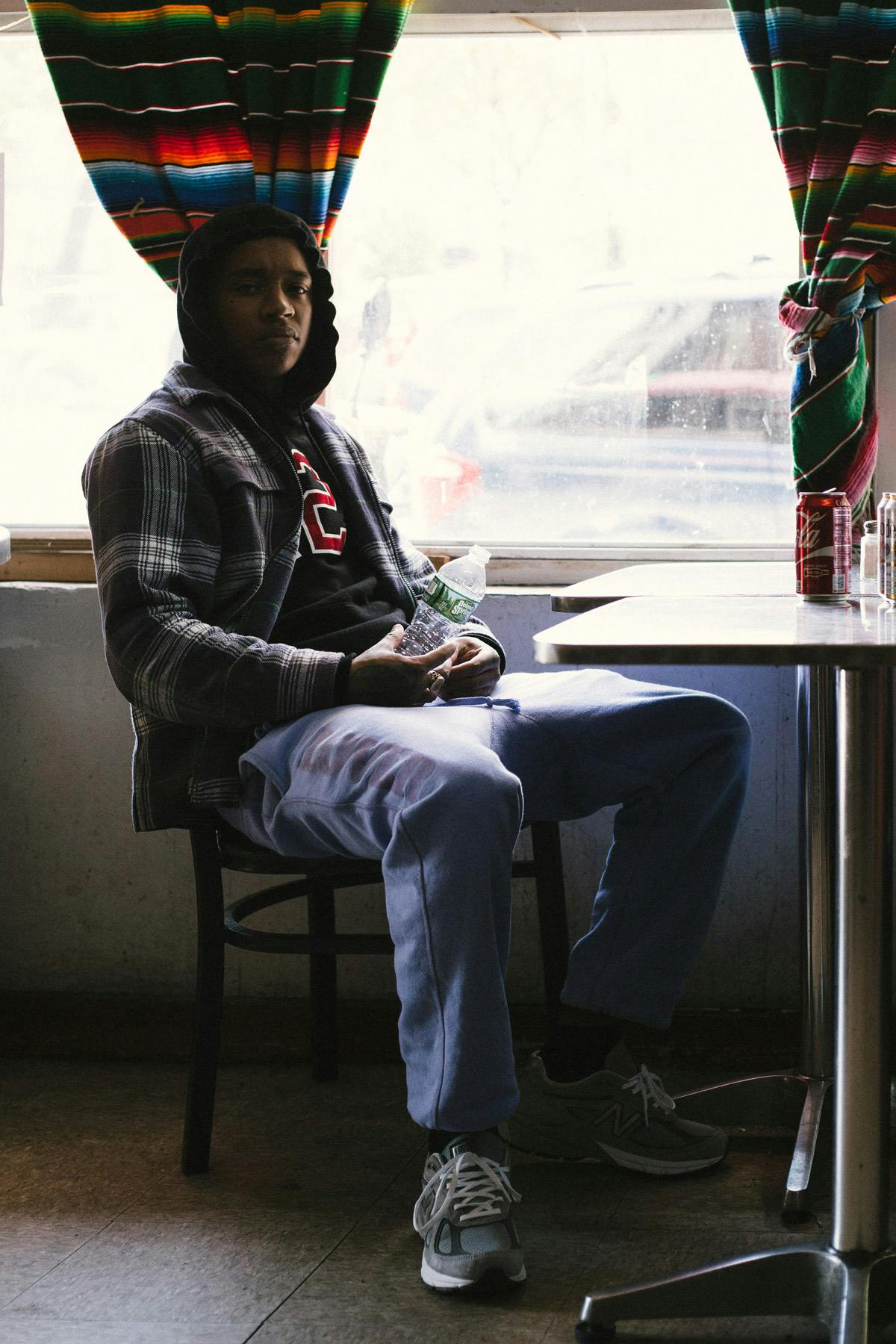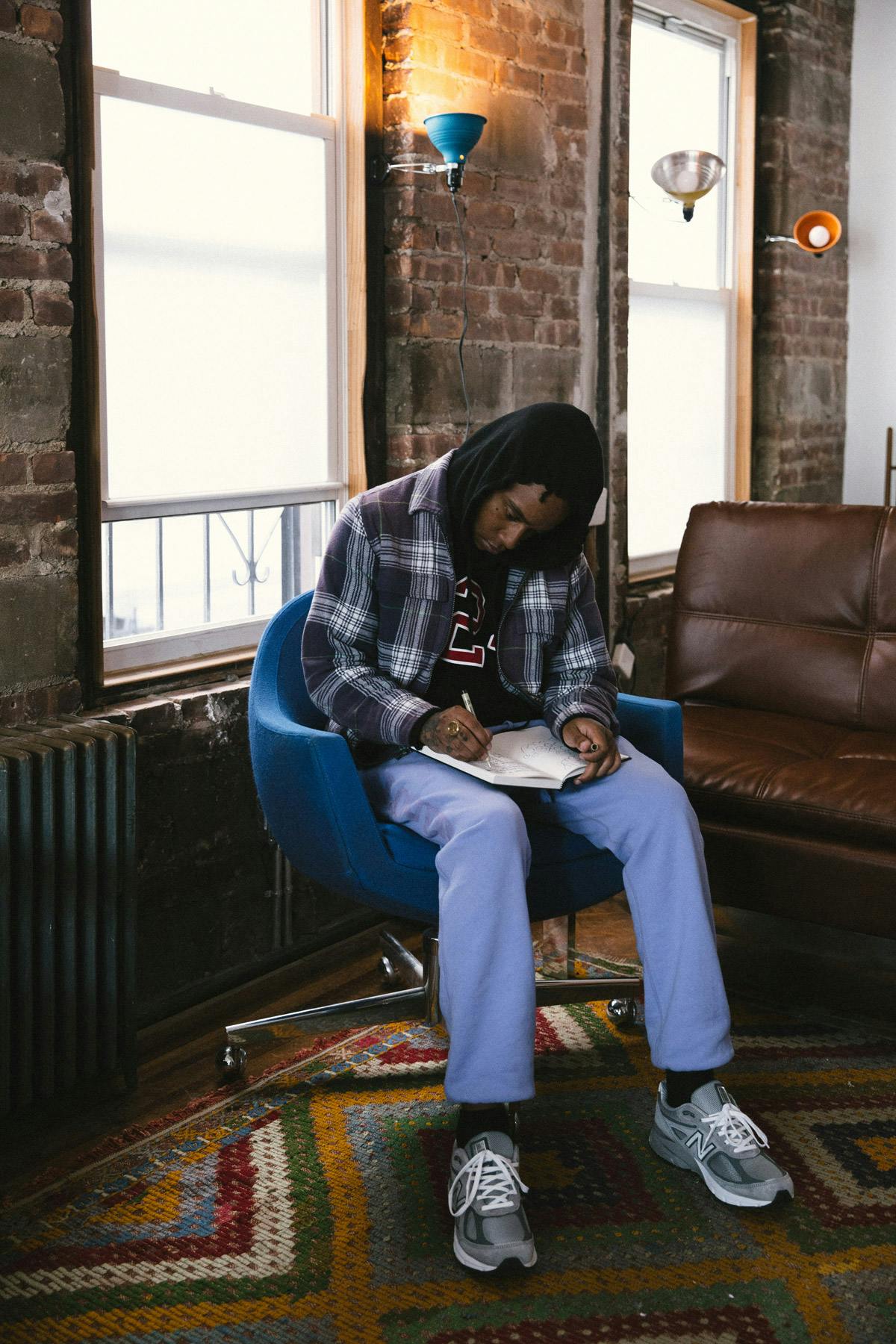 But that time back-and-forth didn't hurt Snow's sound—if anything, it made it more unique. "The music, and the beats—everything he creates is sort of otherworldly," Vashtie admits. "He identifies with all the facets of who he is." Those many aspects to combine into something that stands apart in a crowded music scene. Living in multiple countries, working in more than one artistic medium—these many parts help add to Snow's story, and by extension, his music.
For some, having a multitude of influences can clutter the creative process—especially when it comes to filtering and fusing styles, aesthetics, and sounds. While other rappers are able to convey their history within their records, the fact that Snow has chosen to build around his own unique story has a resulted in a sound that's as much of an individual as he is.
"Growing up in America, there's a certain way that things are done in hip-hop," explains Vashtie. "[Rejjie] sort of encapsulates this other aesthetic. There's something very different and foreign about it, and it feels international." When it comes to sonic success, it's hard to top that.
Since 1982, the New Balance 990 has struck the balance between modern innovation and timeless charm. It's a dynamic that has helped make the shoe a favorite among athletes and artists in equal measure. As we close out our series, take a look back at how Sang Bleu's Maxime Büchi and multi-disciplinary artist Brendan Fowler have established the keys to their creative processes—locking up recognition from creatives and critics alike.