Nike HQ plays host to many a memorable sneaker silhouette. The Air Max family – VaporMax, AM95, AM90, AM1 – TNs, Shox, a host of Air Jordans, and plenty more. Amongst the Swoosh's extensive archive of creations, there's plenty to write home and rave about. As the center point of its most innovative and divisive designs, none are more deserving of attention than the Nike ISPA lineup.
ISPA, meaning "Improvise, Scavenge, Protect, and Adapt," describes the team's attitude toward sneaker design. Everything that reigns from the subdivision is about pushing aesthetic boundaries through thinking outside of the box, resulting in an experimental ethos that's just as comfortable deconstructing as it is constructing from scraps.
Heavily praised by Kanye West even after his tumultuous departure from the Nike family, ISPA silhouettes have more often than not served as conversation starters thanks to their unconventional builds and aesthetics.
Now, five years down the line, the Nike ISPA lineup has grown exponentially, creating a diverse palette that looks highly unorthodox in the face of your favorite Air Max.
Don't believe me? Here's the weird, wild, and wonderful of Nike ISPA's sneaker arsenal.
Nike ISPA Sense Flyknit
Akin to a potted plant, the ISPA Sense Flyknit has a peaceful quality about it. Perhaps it's the natural-looking color scheme that evokes a garden or the comfort it provides.
Either way, this silhouette harkens back to some of the subdivision's earlier designs with its high-top build, chunky sole, and mixed fabrication and color palette.
Nike ISPA Mindbody
Is it fair to call this sneaker ugly? Probably. While its name suggests something almost eerily tranquil, its aesthetic is quite the opposite.
With a colorway you could liken to grease buildup in the pipes below your sink, it's certainly one of the bolder choices made by the ISPA team. That being said, the sneaker's Flyknit upper, interlaced with laces that resembles scrappily welded wiring really highlights the "S" in ISPA to deliver an apocalyptic feel.
Nike ISPA Universal
The newest addition to the growing ISPA family, the Universal looks like something you might unearth digging around for fossils. It offers a new take on Nike's quickly growing line of slip-ons and slides, yet it is extremely unique to anything else that has been developed within these categories.
Once the Spring/Summer season rolls around, I can certainly see these being a hit. Time to switch out your Crocs, perhaps?
Nike ISPA Link
Nike's ISPA team made a pretty big statement on function, sneaker construction, and manufacture with the release of the Link. As explained in our interview with Nike's Footwear Design VP Darryl Matthews, the Link Axis was born somewhat unconventionally, "Innovation doesn't always come from dreaming big. Sometimes a small adjustment alone can effect radical change. Like, what if you could make a sneaker without glue?"
A testament to the rich evolution that ISPA has undergone over the last few years, the Link feels Japanese in inspiration, while pulling from several statement design cues that from within Nike's archive, such as the VaporMax.
Overall, the sneaker is an impressive feat achieved through a simple question. Each of its four colorways are exciting, resulting in an underrated finish that I could see having a big resurgence in the years to come.
Nike ISPA Drifter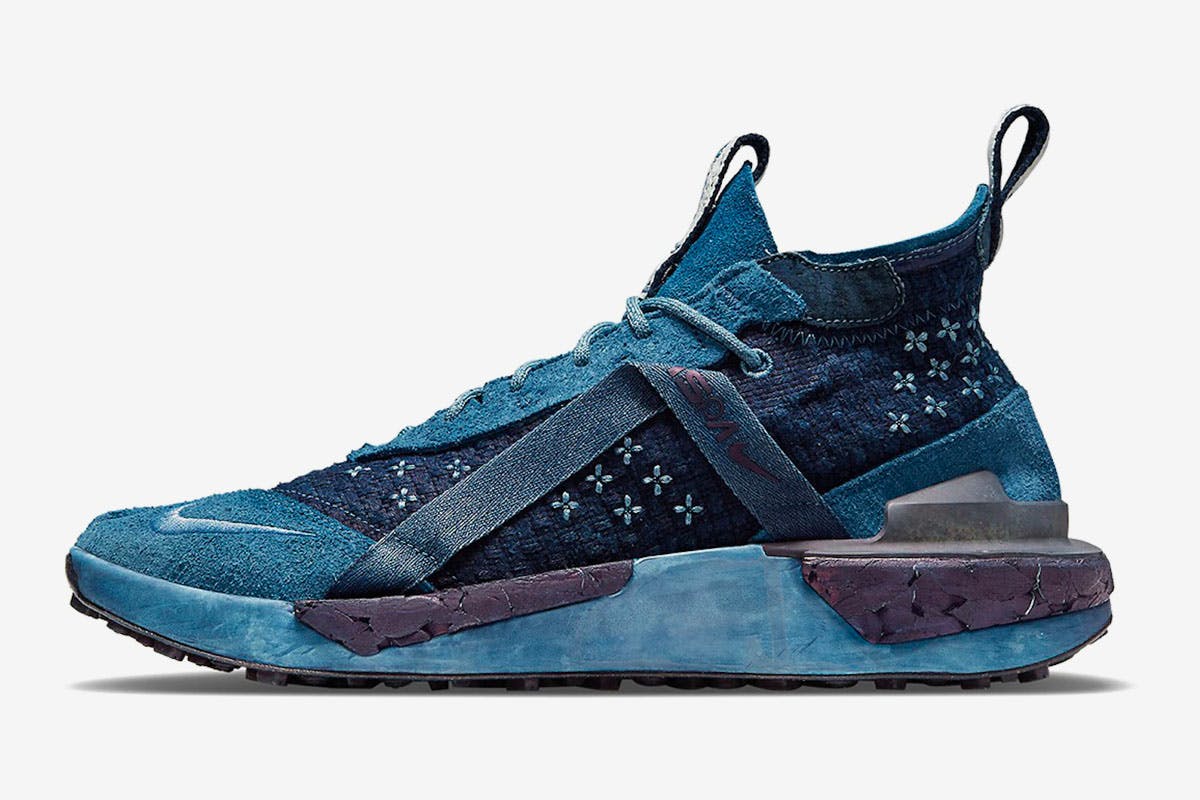 The Drifter was the moment that some of the aforementioned Japanese inspiration that has been littered throughout the ISPA lineup truly came to a head. Indigo-dyed in Japan and constructed with a tabi toe, this iteration of the silhouette felt more like a work of art than a wearable sneaker.
Nike ISPA Flow
It's hard to find a bad word to say about the Flow – for me, this is one of the occasions where ISPA really knocked it out of the park to deliver a sneaker that could be thrown into almost anybody's rotation.
Although the colorways offered up are pretty daring, the overall look and shape of the sneaker aren't too far removed from the Nike mainline that you'd need to second guess it. In my opinion, this one could easily snatch a top spot if this list was ranked.
Nike ISPA Road Warrior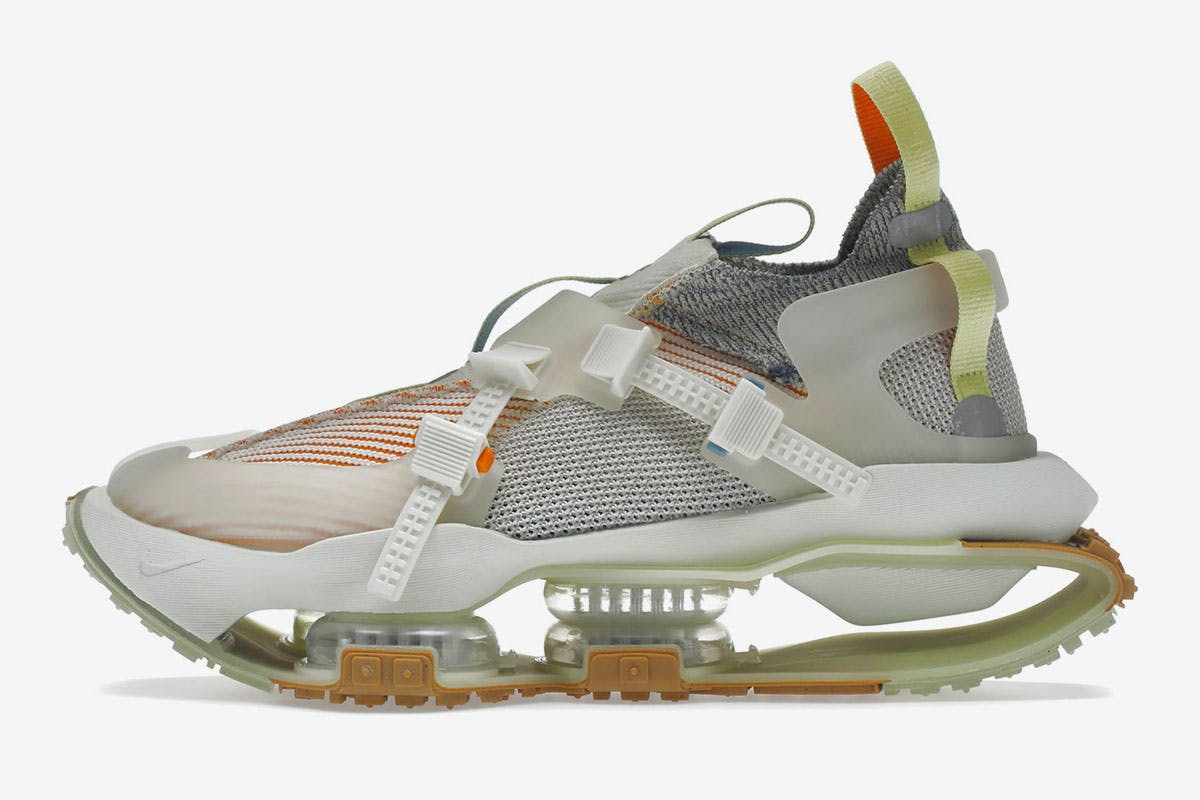 Thanks to a massive cosign from Kanye West, post-Nike, the Road Warrior is undoubtedly the most widely talked about sneaker from ISPA. A shining example of everything that the line's design team stands for, it's bulky, almost anime-like, demanding of attention, and incredibly unique.
Every inch of the sneaker is filled with detail, with an array of shapes, cuts, fabrications, and finishes building a final product that looks mechanized and futuristic. Hats off, ISPA.
Nike ISPA OverReact Flyknit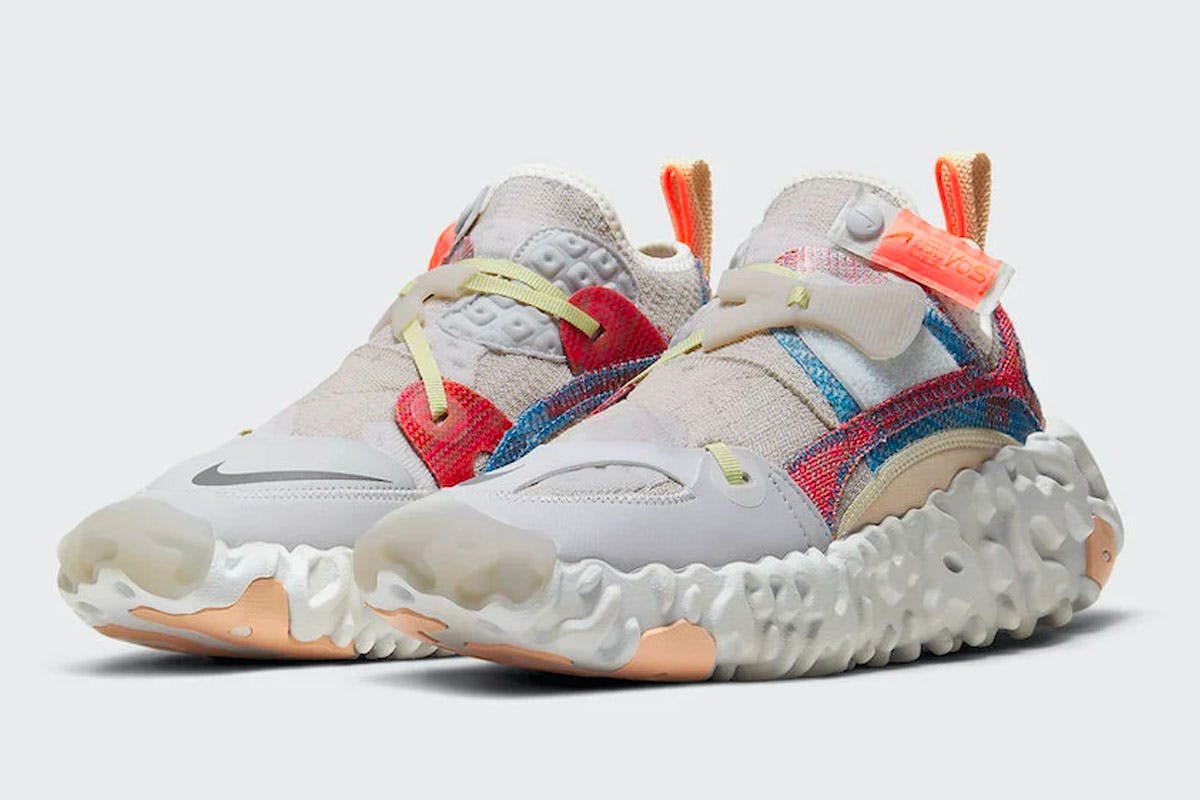 The clue's in the name – the OverReact took everything that we knew and loved about React, and turned it up to the max. It's hard to maintain focus on one part of this shoe, as ever corner offers something new; whether that be an alternate fabrication, fastening, or color. There's a lot going on – maybe too much.
Nike ISPA OverReact Sandal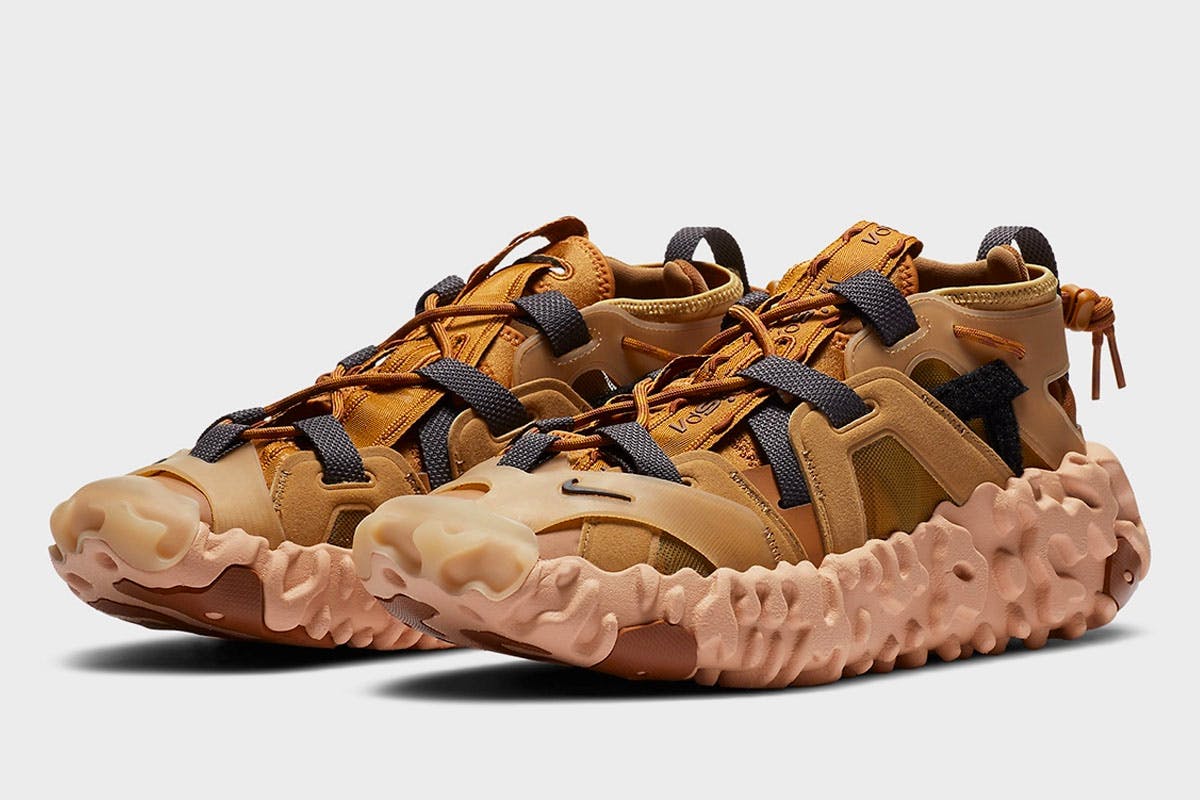 One thing that Nike ISPA has really succeeded in over the years, is further developing the silhouettes it launches for different seasons or occasions. The OverReact Sandal, for example, took the best part of the OverReact and retooled it with new details and fastening, offering something that appears more tactile and better suited to Spring/Summer looks.
It's your dad's Jesus sandals if they were made in a long-distant post-apocalyptic future, basically.
Nike ISPA Air Max 720
Another silhouette that received some love from Kanye, the ISPA Air Max 270 further demonstrated that the ISPA team worked just as effectively when utilizing existing sneakers as a foundation for adaption – it's part of the name, after all.
It's no secret that the Air Max 720 wasn't the hugest of successes within the Air Max family. Thanks to ISPA, however, the sneaker looked better than ever. If you ask me, it's the best 720 of all time.
Nike ISPA React WR
When these touched down, React hype was at its peak. It felt like Nike could truly do no wrong where the new sole technology was concerned, with fans eating up every new version.
While having its charm, the ISPA React WR would never hold a candle to the flame of the React LW WR Mid – but hey, sequels rarely do trump the original.
Nike ISPA Air Max 270 SP SOE
What's not to love about these? The 270 never looked this good prior to, or after this release. For me, it ticks every box and showcases the team's innate ability to improve what already exists. Bring them back, I say.
Nike ISPA Joyride Envelope
A static image really doesn't do this silhouette justice, as it's its unique layered construction, and the way it unfolds and closes like an envelope, that makes it such a unique and exceptional addition to the ISPA family.
Everything about it feels very ACRONYM, or better yet, Errolson Hugh-era NikeLab, which is a time I'm sure we'd all love to revisit.
Nike ISPA React LW WR Mid
The silhouette that started it all. When the ISPA React LW WR Mid touched down to capitalize on the React hype, it did so with extreme finesse. Detail-heavy for a finish that felt like a blast from a not-so-distant Health Goth past, each of the three colorways on offer knocked it out of the park.
Honestly, I don't think Nike ISPA could have had a better debut than it did with this silhouette, as it remains one of its best creations to date. Ahead of its time, so may say.