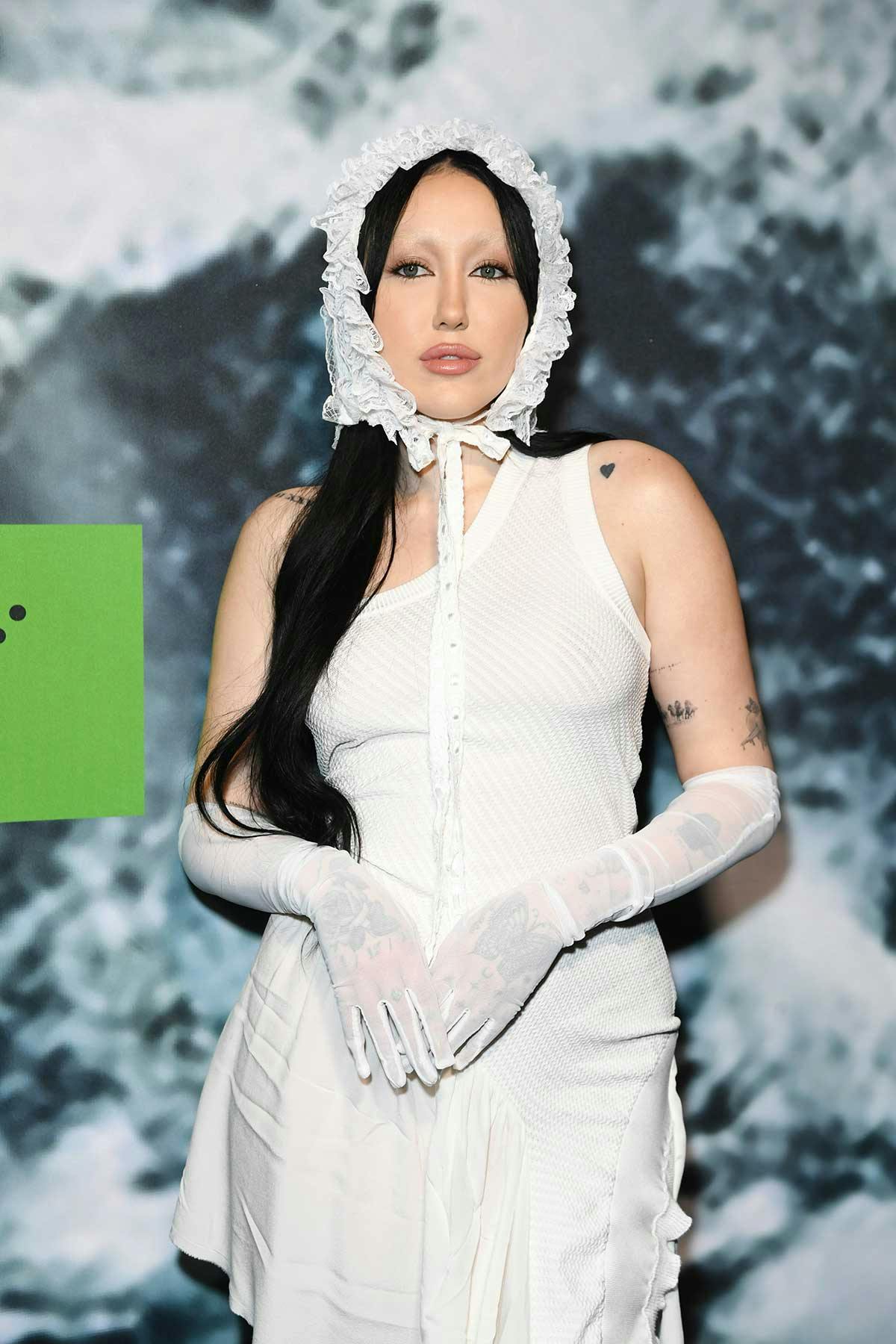 Schrödinger would have a field day with social media trends: they all exist simultaneously and not at all. You can just as easily find a collective of coastal grandmas as you can find "weird girls," for instance, regardless of whether or not they exist in real life.
But when you do see 'em in reality, it can be pretty jarring: just look at Noah Cyrus' take on babycore.
For those uninitiated — read: anyone above the age of 25 — babycore is a mish-mash of the cutesy, feminine stuff that makes up various other "soft" aesthetics, like yume kawaii and pastel goth.
If this sounds like gibberish, well, you're probably too old to care.
But the way Noah Cyrus sees it, babycore is closer to the weird moment in 2015 where adults wore children's clothing: literally babycore.
As such, Cyrus' outfit, worn to a Los Angeles red carpet event late on February 2, sort of looks like a baby's onesie if you squint a bit. It's all-white and even drapes openly in the rear (thankfully, no diaper involved).
The cherry on top, so to speak, is the sort of baby bonnet that frames Cyrus' face. Maybe it was envisioned as a kind of cottagecore reference but it's hard to see Cyrus' hat as anything other than adult-sized bonnet.
Not that this is terribly unusual for Cyrus, who tends to wear pretty outrageous looks on a regular basis.
For instance, the singer recently uploaded an outfit to her Instagram page that fans are appropriately calling the "stack of tires" dress.
Given that cosplaying Bibendum isn't exactly beyond Cyrus' scope of interest, it seems fitting that she'd try to bring babycore back into conversation.
But this is a trend better left in 2015. That was a simpler time, when there weren't weekly scandals flaring up over alleged child endangerment, even of the nonexistent kind.
Plus, honestly, the whole baby bonnet thing just looks weird, sorry to say. But do your thing, Noah.
Shop our favorite products